Best Music Moments of 2018
Feel free to add your favorite music moments of 2018, vote and remix.
The Top Ten
1
Judas Priest's album Firepower released

Their Best Album since Painkiller and its easily a top 5 Judas Priest Album.
The key members of Judas Priest are in their 60s and they still rock. Rob Halford is 67 and his voice sounds pretty good. - Metal_Treasure
I love this album! - PhoenixAura81
Hell yeah! Metal will never die!
2
Bohemian Rhapsody (film) released

This was a great movie, but it got more awards than it deserved and it made the song Bohemian Rhapsody more overrated than it already is. - PhoenixAura81
Yup, I loved it, this is coming from a Queen fan. The person playing Freddie was amazing and so was the man playing Brian May. Can I also just add that the guy playing Roger Taylor in this movie was hotter than hell? - WheresMyGuitarPick
And then there's that nonsensical song with the same title released the same year - SpectralOwl
Really good movie. I highly recommend it. - Userguy44
3
Dire Straits inducted into the Rock and Roll Hall of Fame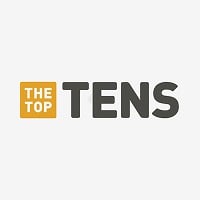 Dire Straits is great. - Userguy44
4
Kendrick Lamar honored with a Pulitzer Prize for his album "DAMN"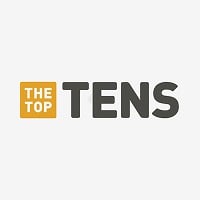 First Bob Dylan who won the Literature Nobel Prize, now Kendrick won the Pulitzer Prize. It's awesome that worldwide they get more open minded and also consider sections that aren't part of traditional expectations but are publically acclaimed. - Martin_Canine
Kendrick Lamar was the very first rapper to win a Pulitzer prize from what I have known of! - UltraLunalaX
As far as I know he's the first rapper to win a Pulitzer Prize - Metal_Treasure
YAY.Kendrick is the best rapper. - DarkBoi-X
5
6ix9ine arrested
Thank God he's arrested. - LightningStrike
He deserved it! - UltraLunalaX
YAs - B1ueNew
6
Demi Lovato survived drug overdose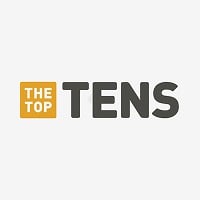 Yes it was great that Demi survived but it was also very unfortunate that she overdosed in the first place I guess that is being negative but that's how I see it. - Powell
I'm not a big fan, but she does have a good voice so I'm happy. - XxembermasterxX
I don't mind her, but good that she survived. - Userguy44
Well deserved.
7
Bon Jovi inducted into the Rock and Roll Hall of Fame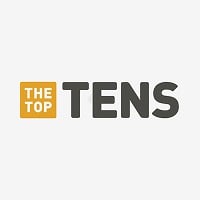 Now that was well deserved! I am actually glad a rock band has actually inducted into the rock n roll hall of fame! Go Bon Jovi! - UltraLunalaX
Well deserved! - Userguy44
Finally for ma second favorite band of all time!
Amazing! Well done boys 👍 - DaringXx
8
The Moody Blues get inducted into the Rock and Roll Hall of Fame
This was a big victory for their fans, especially because they've been eligible since 1990. It's also a victory for prog rock in general because the Moodies are seen as one of the most important acts in its development. - Gg2000
I love the Moody Blues, and I waited so long for this. Each year, sister and I would quote the Spotted Elephant: "Looks like we're forgotten again." Now, the Moodies got in...sigh of ecstasy... - Crwth
King Crimson now. Please? - JoLeKosovo
9
In August 2018, the Eagles' compilation album of 1976, "Their Greatest Hits 1971-1975", surpassed Michael Jackson's "Thriller" as the best selling album of all time
The Recording Industry Association of America certified the album 38-times platinum, meaning it's sold 38 million copies worldwide. The Eagles had held this honor before but Michael Jackson's death increased the

demand for his album "Thriller" and temporarily knocked the Eagles out of the No. 1 spot. Well, the Eagles

are back. Symbolically, rock music is back, too. I know that's good from my viewpoint though - because I prefer rock over pop. But I also know that many people prefer pop over rock so... - Metal_Treasure
NOTE: only in the US though. Internationally, it is still "Thriller". - Martin_Canine
10
Radiohead inducted into the Rock and Roll Hall of Fame
They are much more deserving of this honor than Bon Jovi.
YES - DarkBoi-X
The Contenders
11
Post Malone didn't die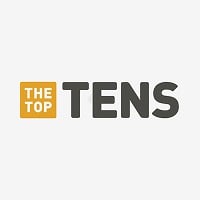 He must be very accident prone to have all of this happen in one year. Basically I have the same comment for him as for Demi Lovato. - Powell
I'm not his fan, like not at all, but unlike some people I don't feel happy when an artist I don't like dies or is in trouble.
In 2018 Post Malone was involved in a car accident and plane crash, and was the target of a robbery. But thankfully, he survived. - Metal_Treasure
I don't really like him that much to be honest, but I am glad he didn't die! Besides we already had Advicii's suicide and the murder of XXXTentacion, so thank goodness for that! - UltraLunalaX
Looks like someone thought this was the list of the worst music moments in 2018. - NickelbackLinkinPark4Eva
12
Cher's album Dancing Queen released

This is her 26th studio album and she still sounds great at 72. The album features covers of ABBA songs. - Metal_Treasure
13 Eminem Releases the Legendary Diss Track "Killshot"
14
Lil Meerkat Releases His Debut Mixtape "Weeaboo Paradise, Vol. 1"
That album cover even has a Sonic body pillow where he makes does the "come here" finger while laying down. - PhoenixAura81
15
Nicki Minaj and Cardi B Had a Fight
They only fight because they are so much a like n they hate that they could get along just fine if they got to know each other there so a like
I don't see the appeal in what is so great about Nicki Minaj and Cardi B having a fit with eachother whatsoever! I don't even think this is even a good thing to be honest - UltraLunalaX
From what I have heard from userguy44 replying to me, apparently some certain someone added this item on the list because they thought it was funny! I honestly didn't really find two female rappers arguing with eachother funny whatsoever. Oh well! Everybody has an opinion. - UltraLunalaX
This is good? Oh... - Metal_Treasure
16
Obscura's Album Diluvium Released

Time to add my personal favorite music moment of 2018...at #22 - Metal_Treasure
17
Ariana Grande's music video for "thank u, next" broke the record for most-watched music video on YouTube within 24 hours
I hate that song and the music video. - PhoenixAura81
For me, this is the most important music moment of 2018.
18
Cardi B releases "Invasion of Privacy"
Abomination. - PhoenixAura81
Eh? - Userguy44
19 Eminem Drops Kamikaze
20 Twenty One Pilots releases their new album Trench after one year of hiatus
21
Drake's "In My Feelings" challenge dominated social media
This is good? Really? - oneshot
22 Lil Wayne's Tha Carter V finally gets released after a five year delay
23
Cupcakke releases her music video for "Duck Duck Goose"
This rapper seriously worries me, - PhoenixAura81
Who gives a crap
24
Helene Fischer appeared on Forbes' list of highest paid women in music of 2018
The German superstar came in eigth place, right behind Rihanna, and earned more than Céline Dion and Britney Spears. - Martin_Canine
25
"Platin war gestern" by Kollegah and Farid Bang topped the German, Austrian and Swiss charts
It's not just because an album I liked peaked at number 1, because it was THIS album. After the Echo scandal it felt absolutely necessary.

The biggest music award show of Germany, you could say the German Grammys, awarded the award for best national hip hop album to Kollegah's and Farid Bang's "Jung brutal gutaussehend 3" from last year, which was a blockbuster that sparked a number 1 hit and had all songs enter the German Top 50. It was also pretty damn good (although, in my opinion, both Cro and SpongeBozz had even better albums last year). Campino, the lead singer of the legendary German punk band Die Toten Hosen held a speech aimed at the two rappers because according to him, they crossed the line of what's acceptable (he meant Farid Bang's line "my body is more defined than that of Auschwitz inmates" from the bonus track "0815" off the deluxe edition - although the standard edition got the award). It caused so much public attention and ...more - Martin_Canine
26
Christina Aguilera Came Back After 6 Years and Released Her Best Record Since 2006.
"Stripped", "Back To Basics" and now "Liberation" are her masterpieces. Perfect pop music. Great vocals, good songwriting, varied and ultimately catchy enough to still work within pop context. - Martin_Canine
In contrast, "Bionic" was her absolute low point. That's most likely the biggest waste of talent of the decade. On regular pop standards, it was average. But of Christina Aguilera, I expect the best pop possible, and on her scale, it was a disaster. - Martin_Canine
27
Ariana Grande released her album Sweetener
I only really liked No Tears Left to Cry (amazing music video) and Breathin. I hate The Light is Coming, God is a Woman is decent, and I didn't listen to the rest. - PhoenixAura81
28
Earl Sweatshirt Comes Back with "Some Rap Songs"
A very depressing album, considered by many to be his masterpiece. - JoLeKosovo
BAdd New Item