Best Asian Pop Artists
The Top Ten
1
Super Junior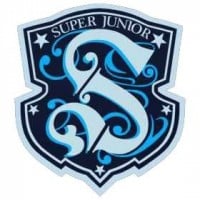 Super Junior is a South Korean boy band. Formed in 2005 by producer Lee Soo-man of S.M. Entertainment, the group comprised a total of thirteen members at its peak.
In a world that is now continually producing crappy music by the day, when I first discovered Super Junior I thought they too, were just another large boy band, with mediocre talent. That's when I just heard about them. When I actually learned about them and listened to their music... I was amazed. There has never been a group like them. Each having their own individual talent, and then the talent to merge that all together and become fantastic... I have never regretted finding them. I am proud to say I am an ELF and that they have earned their way through from 2005 to now. They are the last man standing, they are our superman, our Gulliver, our childish yet over working and strong men. Forever 15, forever Super Junior.
Super Junior + Ever Lasting Friends = Never End!
I love them so much because they are really awesome&
We (suju+elf) have experienced a lot of difficulties. We could overcome all these obstacles not only because singer-fans relationship, but we are friends--ever lasting friends
They always interact with us. If you do understance them, you would not think they are doing fans service. They just try to interact with their friends.
Whenever I heard their interaction/voice, I just full of energy. I really thank them that they give me a lot of spiritual support.
I hope you can give them a chance to understand them and you would find how they are wonderful!
Super Junior stands out among KPOP Groups.
Reason: They have 13 members; they have been active in singing, dancing, musicals, acting, DJ, MC, and other variety things; they work pretty hard to achieved where they are now because of that they are loved by many people, esp. ELF, which was ranked as the 3rd biggest fanclub around the world; they have the greatest brotherhood and friendship that made them overcome all the harships

I love SJ not because they are popular, but because of their strong personality that makes you feel welcome, happy, and loved by just seeing them or hearing their songs.
Super Junior, the best among the rest
This group of men have the talents of singing, dancing and acting and can entertain a crown with their sense of humor. What makes Super Junior special is that they can go into almost any field in the entertainment industry with confidence that they have the ability to excel in the task they are doing. Their concerts are worth watching because they are appealing to the not only the ear but the eye.
2
Han Geng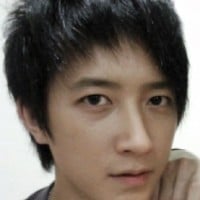 Chinese Mandopop singer and actor well known for his powerful dance skills. He is skillful in all China's 56 ethnic traditional dances, as well as ballet and hip-hop dance. He has been dubbed "Dancing King" and "King of Popularity" in China.
Vote Han Geng. He is best asian pop a Singer &Dancing King and actor.
3
Girls' Generation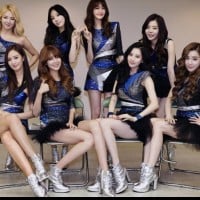 Girls' Generation, also known as SNSD, was formed in South Korea, in 2007. The current members are Taeyeon, Sunny, Tiffany, Hyoyeon, Yuri, Sooyoung, Yoona, and Seohyun. Jessica left in 2014. They are known as the second best selling girl group of all time, Korea's National Girl Group, and one of the best girl groups of all time.
SNSD is the best, no one can beat them in my heart. They're the leaders of the hallyu wave, the boss. They maybe idols but they seems like your girls next door. They are down to earth, dorky, funny. They don't care about their image even if there are so many cameras on them, they just want to be themselves. They play pranks on each other, the 9 of them are really close like real sisters. They may have the faces of goddess but in their hearts, they are just the young girls who wanted to live like a 20's girl despite being the attention of all. Love them forever
These girls hit the trail BoA pioneered, put it in overdrive, and never looked back. As a group or individuals it's almost impossible to beat these women. And the bond they have has outlasted groups that debuted around the same time they did and have either imploded or changed rosters so many times as to not even be the same act any more.
Right now, it's Girls' Generation
From now on, it's Girls' Generation
Forever Girls' Generation
Girl's Generation made me realize what I really want in my life and I started to work hard to hope one day I would be able to work alongside them. On top of that Girl's Generation brought me into the beautiful world of K-Pop. I will always work hard to support Girl's Generation unconditionally.
SNSD is the best girl group in the world. They have more recognition than any other girl group EVER. They all have such different and unique personalities and are the FUNNIEST girl group without even trying. If you want to get into SNSD, ignore the haters and WELCOME TO HEAVEN.
4
Agnes Monica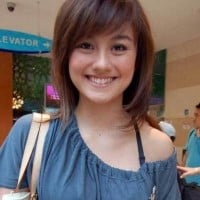 Agnes Monica Muljoto, known professionally as Agnez Mo, is an Indonesian Diva, singer, songwriter, and music producer.
If you hear her voice, you will think that's amazing..! The next international voice! And she is very inspiring... :) powerful voice! Yeah! Pop, Rock, R&B, Ballad, Electro techno, and so on! She can sings it perfectly! She is perfect!
Everybody can talk, but the real thing is in the fact.. Agnes is the fact...
Timbaland praised her vocal and decided to do some projects with her. Missy Elliot and Mike Posner also praised her vocal. Even more, Mike is really interested to work with her, either it's composing or duet. Michael Bolton himself asked her to do a duet with him. He also believed that there are a lot of positive energy inside Agnes' vocal. She sings really really well, she can also dance not only hip hop but also Indonesia traditional dance, she can also act really well and has received around 50 awards herself. The most important thing? She never stop learning. What else do I need to say?
Agnes is inspiring. She is kinda : actions prove everything. She always reminds us the young generation to never stop dreaming. As I believe, dream big and your thought will lead you to your dream. It's not kind of sitting down and having day dreaming, but take action towards your dream and it will come true :) dreaming without take action is just like building a castle in the air. Last but not least, agnes is one of the very best example that all of us can achieve what we want as long as we believe and committed to our dream. I do proud of her process and all her achievements. Keep it on! You are great
5
TVXQ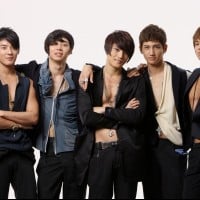 I'm not biased. DBSK isn't even my favorite band. But if we're talking about the most powerful/best Asian pop artists, it has to be DBSK/TVXQ. They've dominated both Japan and Asia, have the biggest fanclub in the world, and even as they are now (acting as just Yunho and Changmin), they are even morepopular now than when they were a group. Sorry everyone else, DBSK wins.
Their voices are heavenly... Their acapella is beautiful... Their personality is so good and down to earth, despite how great is their popularity... They taught me about friendship, brotherhood, love, life and dream. They are inspiration.

I always thanks to God for introducing them in my life.
Always Keep The Faith, my 5 stars, my God of The East, my TVXQ!
Honestly, I can't find any singer/band who can sing, dance and perform as well as this band. They have strong vocal which makes us feel even more exciting while they live. Moreover, their physical strength makes them one of the most flexible and charming band. I love their songs and their concerts a lot.
From the bottom of my heart, they are the best among the best! No doubt! People around the world can see their spirit to show that they are STILL ALIVE & THE BEST among others although a lot of difficulties they need to face. Cassie! Don't lose hope! Always Keep The Faith. Keep on supporting them!
6
JKT48
Their dedication to reach a success is worth to apply for common teenagers. Their Discipline, spirit, passion in music is awesome. They always give the best to entertain fans! That's why I love these girl. Some people call they are childish, but hey, are you blind? You don't know how hard they training everyday, every night, every hour just for the fans. Even some of them is childish, but these girl's effort is awesome. Noted it.
JKT48 is the newest fresh IDOL GROUP. They are official sister group of AKB48. (number 1 IDOL group in Japan) JKT48 Performance is Theater Concert, T.V. concert etc. It's famous that JKT48 is all good singer. They are the BEST singer in all 48 family. Latery JKT48 held "Mega Concert" It's big response not only Indonesia but also Japan. Japan is the home of Idol. But Japanese surprised JKT48's Big ability. Soon JKT48 get over all rival and some elder sisters.
We are working to achieve our dream now. Both JKT48 itself and the fans are reaching to create the #1 Idol group in Indonesia. It is our journey; it is our responsibility. This mutual support is what make us bigger and bigger by the day.

That is why we will support them. Because this is for US-members, and fans.
It's not easy to be the 'first' in the wonderland mainstream.

The first idol group in Indonesia, when there a are bunch of girl/boy bands

The first AKB48's overseas sister group and people say that they're just plagiarism who want to get succeed by AKB's name

8 trophies in a year is not an easy thing dude!
7
EXO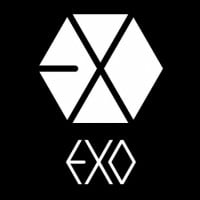 Exo is a South Korean-Chinese boy group based in Seoul. Formed by S.M. Entertainment in 2011, the group debuted in 2012 with twelve members separated into two subgroups, EXO-K and EXO-M, performing music in Korean and Mandarin, respectively.
Each and Every member of EXO is flawless. They have a different level. What is most intriguing about them is their love friendship and support for each of their member. They are "sarang".
EXO deserve in 1st place..I'm asian and I don't know how come this such popular boy band in top 14 and how unknown singer got 1st place! There is something wrong from the votes I guess
They are a great group, even though they're just a rookies they already have millions of fans! Other rookie groups don't have that! Laugh out loud
Exo has different talents. Since nothing's perfect human so they complete each other
8
AKB48
AKB48 is the Best Girl Group in this Generation,
This idol group that have been criticized by so many. Like being presented as imperfect in everything. Ugly talentless etc. But that is what a real idol is they didn't presented themselves as perfect instead they show their imperfections. Started their idol career as an amateur and beginner in everything as little by little they get better and better up until they become National Idols.and time and time again they proved everybody criticizing them that they are wrong. I think that is everyone should follow. Be true to yourself, you don't need to have plastic surgery to be beautiful, and don't give up and believe in yourself more until you reach your dreams.
AKB48 River
From only 8 people at their first performance, to becoming a top selling act in Japan. From passing out flyers and free tickets themselves in the street to having their pictures on billboard. These girls are amazing and what's more they gave back more than any Japanese celeb when it come to tsunami relief, over 15 million USD, continuing monthly visit, and 30 buses to help transportation, even dedicated Kaze wa Fuiteiru lyric to help comfort the people.
The best idol girl group that Aki-p has ever created in this century.. Hope they can reach where AKB0048 in the anime has reached.. We want to see 77th generation of AKB48..
The best Idol Group in the world, was created by the best song writer A.K.A Yasushi Akimoto
9
Fatin Shidqia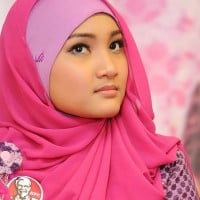 Fatin Shidqia Lubis, better known as Fatin Shidqia or Fatin, is an Indonesian singer and actress who won the first season of the Indonesian version of The X Factor in May 2013.
The uniqueness of his voice to hypnotize people and reconcile the hearts unrest.
You will only find singers with voice kharakter just as he was 100 years..
She is so blessed as she has natural born voice which sounds like Brenda Lee. Although she didn't get any vocal practices/courses before, but she was able to hynotized millions of viewers both Indonesian and foreigners through her appearances in Youtube. Moreover, she is well known as a low profile, friendly to her fans, and priest as shown by wearing hijab, making her personality and appearance captivate not only teenagers's heart but also adults even older people. She trully got X Factor!
She is just a new comer, graduate from xfactor Indonesia but she prove to audience that she is very talented. Her amazing and unique voice, magically attract peoples to love her. She is the one that made a new music paradigms changes not only in Indonesia but also world wide. She has many fans around the globe just only 6 months after her audition video uploaded in youtube. She is very phenomenal.
Fatin has a character voice. If You hearing her voice, you can't guees it's a voice by a young girs with her age is 16'th years old.
She is cute, and be different style with another. She used a modern hijab in every her perform.
Quality of her voice is international. With her a song in english is the best. Example:hearing her voice in a grenade song in you tube. Fatin.. Fatin foyaa...
10
Big Bang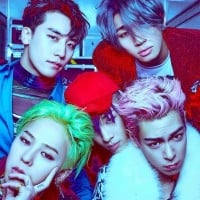 Big Bang is a South Korean boy band formed by YG Entertainment. The group consists of 4 members: G-Dragon, T.O.P, Taeyang, and Daesung.
I love their music it always brightens up my day. They are also very handsome :D if I had to choose a favorite member I couldn't it would be all of them. They are all great singers and I love they way their music is so new and different. I think that everyone should get to hear their music it's so good to me. Wherever I go I am always thinking about Big Bang their always in my mind. If it was up to me I would put them on number one just like their song.
The reason Big Bang is the best pop artist is because they show strong friendship between each members. They trust each other and they win their conflicts and obstacles together. They show us what true cooperation means by understanding each other and withstanding hardships together.
I love their song "FANTASTIC BABY" we always listen to it in our Japanese classes in school! I think that is the greatest song, then I would have to think think that next favourite song is "BAD BOY" I love the funk and street scene in the video
This group showcase their voice talent. All of them have different type of voice and if your a fan you can recognize whose singing even without looking. Great style, founder of all k-pop groups.
The Contenders
11
Kim Hyun Joong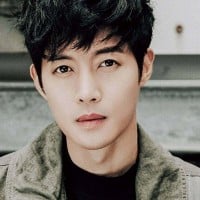 Kim Hyun-Joong is a South Korean entertainer, actor, singer, dancer, and the leader and main rapper of boyband SS501.
He has a beautiful voice and perfect face.
He is the best multi-talented human.
This place is not for Kim Hyun Joong : he deserves to be n°1. The future will show the greatest star he is!
Kim Hyun Joong the best!
12
BoA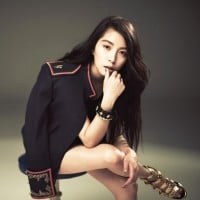 BoA Kwon is a singer born in Korea that became popular in Asia. She is known for singing in many languages, including Korean, English, and Japanese. She also is a professional dancer, as well as performer.
This woman is the single most important reason the Hallyu Wave even exists. She was the first non-Japanese to crack the Oricon charts, breakout wonder on the Billboard dance charts in the U.S. , inspiration to almost all the acts on this list for getting into entertainment in the first place... Best of Asia, simply BoA.
The fact that she's not at number one is a travesty. This woman is the reason people outside of Asia have become interested in this music. No one, and I mean no one, has had the impact on not only the Asian market, but the world market that BoA has.
She is simply the greatest performer still living. All of the accolades that the rest of this list has received have either been down paths she made or because she was busy elsewhere when they won (hear that Agnezmo? )
Best of Asia
BoA.
BOA = BEST OF AsiaN!

Start from very very young, being trained professionally by the biggest Entertainment in Asia (S.M. entertainment), practices a LOT, beautiful, one of the best in American - Japanese - Taiwanese - Chinese market and of course Korean market, low profile, VERY talented (a singer-songwriter, a composer, a dancer, a model, an actress, a voice actress, a record producer), VERY inspiring, such a tiny body but VERY powerful dance, great voice, even the stage name stands for "Best of Asian", one of the best in her genre (Pop, dance, electropop, electronic, R&B), Most Influential Asian Artist (MTV Asia Awards 2004), the top 50 most beautiful women in the world (forgot in which magazine), multilingual skills (native Korean, Japanese, English, Mandarin Chinese), I don't know what to say anymore, to many...
Start in a very young of age.. Independent.. She start her carrier in Japan with her own.. All by herself.. Singing.. Dancing.. Composing.. You name it! After that.. She try to enter the U. S market.. With her motto.. 'Best of Asia.. Bring On America'.. Salute to BoA!
B: Best
O: Of
A: Artist in the world

B: Beat
O: Of
A: Angel

"ID; Peace B" is her debut album. Since then she is well known not only in Korea, Japan or Asia but all over the world
Great dancing combine with good singing make her one of the best artist in the world
13
SHINee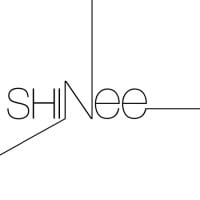 Shinee is a South Korean boy band formed by SM Entertainment in 2008. The group is composed of four members: Onew, Key, Minho, and Taemin. Originally a five-piece group, vocalist Jonghyun died in December 2017.
All SHINee members are great, not just one. They all have unique personalities that fit with each other and they can come together as 1 not 5. haha Onew and his love for chicken, Key with his fashion sense, Jonghyun with his cute jokes, Minho with his flaming charisma and our maknae teamin who makes cute mistakes but captures your heart with his manly dances. They are such an amazing group and I can keep going on forever as to why - with their heartwarming smiles and on top performances. They truly deserve the name CDNee because they can beat any MR recording. SHINee is just DAEBAKK!
SHINee is a great group. They are all extremely talented, and care for each other like a family. They all have their distinct personalities, and that's what their fans, "Shawols", love about them!
I really love shinee because they're the first kpop group I listened to and they are my most favorite out of all the sm. I'm a very big shawol and always will be one! Shinee fighting! They care a lot bout each other and they love all their fans!
This group made me appreciate KPOP. They just turned me into this awesome creature :). Onew's angelic voice, Jonghyun's high notes, Taemin's dancing prowess, Key's awesomeness and Minho's rapping skills, low voice, sportiness and coolness, can make everyone go crazy.
14
Charice Pempengco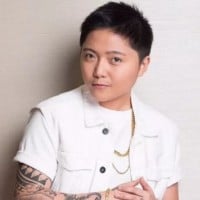 Jake Zyrus (born Charmaine Clarice Relucio Pempengco, formerly known by the mononym Charice), is a Filipino singer who rose to popularity through YouTube. He is a transgender man.
Charice is one of the best singers if not the best in the world today. She's so versatile she can sing any song whatever genre it is. Dubbed by Oprah Winfrey as the Most Talented Girl in the World, her first international studio album Charice in 2010 entered the Billboard 200 at number-eight, making Charice the first Asian singer in history to land in the Top 10 of the Billboard 200 albums chart. Her single "Pyramid" which featured singer Iyaz, charted within the top 40 in a number of countries. She's also one of the cast of one of the most popular T.V. series in the world "Glee" as Sunshine Corazon. There's no doubt Charice is the best Asian pop artist.
I believe Charice does not only possess beautiful voice but also giftedness in versatility in that she can sing any genre of songs. She can also sing with anyone and carry any vocal part to harmonize. Take note also of the famous people she had an opportunity to sing with like Celine Dion, Josh Groban, Andrea Boccelli, Michael Bolton, and The Canadian Tenors. Charice's performance in singing is not just recognized in the Philippines as being from there, but she is also famous in Japan, Malaysia, Thailand, Indonesia, Singapore and the only Asian singer who made it into the mainstream in America that her first album garnered the top ten on the chart. Asians, be proud of her, she truly is remarkable!
Very talented in her own right.. Has proven her versatility in almost all genre as evidenced in her debut CD, Charice, and her newly released CD, Infinity. She has captured the hearts of fans worldwide because of her amazing golden voice which has been compared to the likes of Celine Dione and Whitney Houston.. Her debut self titled album ranked Top 10 in the US Billboard 200 which made Charice as the first Asian artist to grace the the Top 10 US Billboard.. Her debut single Pyramid had reached number 1 in the US Dance Billboard.. She has toured major US cities and Asian countries along with David Foster and Friends. She did sold out solo tours in Japan and Manila which proved that she is indeed a superstar!
Charice has gone even beyond Asian continent! She has invited to perform in the USA, Canada, Netherlands, France, UK, Italy, Germany and in almost all Asian countries! She's the first Asian artist who got in into the top 10 US Billboard top 200, No. 1 in Dance chart, No. 4 in Canadian Chart and number 1 selling English album in Japan! She's also JWave's Best New Artist in Japan. And not to mention her many guestings in Oprah, Ellen, Paul O'Grady and a lot more! This space is not even enough to mention everything where she has been guested and interviewed internationally! (Go search on YouTube) However, none of the other artists listed here have reached such achievements! It's just right to give the credit to whom it is due, not just because they are popular only in their own country but you have to think of the artist's impact globally! Honestly, I DON'T KNOW most of the artist listed here except Charice. She's not only known in Asia but worldwide as well. That's the true ...more
15
Cherry Belle
Cherrybelle is undoubtedly the best and the most famous girlband in Indonesia. Apart from their beauty and talent, factors like hardworking, kind, friendly and being humble to their fans, among others have made them quickly becoming prominent in Indonesian music industry. They have constantly faced unjustified and unreasonable critics from haters, but they can thrive under pressure and rise above hate. The way they response to those critics is very simple, by winning trophies after trophies. I am sure someday they will realize their dream in breaking into the international music industry. Go Chibi, you are the best, you can do it!
Cherry Belle (abbreviated ChiBi) is a band from Indonesia that is formed from an audition, that puts the talents and sound quality, dance ability, and of course looks beautiful and shapely alias unsightly.
I think they have the potential to enliven the musical world, do not just look at the negative opinions of others, if you want to see them appear please watch it on youtube or in person. They are great and I am proud to be a fan of Cherrybelle
Love them!
The most talented Indonesian Girlband consist of 9 amazing girls. They're marvelous at Singing, Dancing, and Acting. They have good fashion taste and also good attitude. I don't like any girlband but this one.
Chibi Chibi Ha ha.. Ha ha ha ha..
16
Hariharan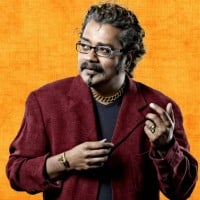 Hariharan is an Indian playback singer who has sung for Hindi, Tamil, Telugu, Kannada, Malayalam, Marathi, Bhojpuri, Punjabi, Gujarati and Rajasthani films, an established and foremost ghazal singer and composer, and one of the pioneers of Indian fusion music . In 2004, he was honoured with the Padma Shri by the Government of India and is a two-time National Award winner (5 National Award nominations) . His melody has been strongly appreciated by the film fraternity . ...read more.
He is a versatile legendary singer and member of two men band named "Colonial Cousins". This band has released 4 successful albums. Their first album "Colonial Cousins" in 1996 was won the MTV viewers choice award and Billboard Music Award as the best pop album of the year. He has won another award as the best pop artist of the year for his album "Kaash" in 2000. He has been singing the greatest pop songs in multi language films. His voice is also amazing.
The most versatile singer in the world.
The most unique and sweet male voice ever.
One of the pioneers of Indian pop music (Indie-pop).
Member of the most popular two men band named Colonial Cousins.
The versatile genius!.
Amazing and mesmerizing voice.
High quality songs of this era
The perfect singer.
17
2PM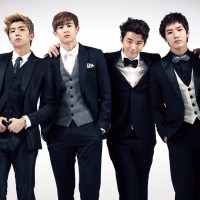 2PM is just perfect. They are 6 awesome 'beasts' who are in the same time cute. They can dance, they have AWESOME voices, I never get tired of their music. They deserve this.
I love 2PM and I'm Hottest. Their multi talented! Junsu, Nichkhun, Taecyeon, Wooyoung, Junho, Chansung! Their voice, dance, song, and performance are very amazing! DAEBAK!
I LOVE 2PM!
they are hot, they are the best singers, rappers, dancers and artists!
Love 2PM =D
They are so funny & have a great talent,
2PM stronger than ever.. So Don't Stop Can't Stop until you reach the top!
Fighting!
18
Shreya Ghoshal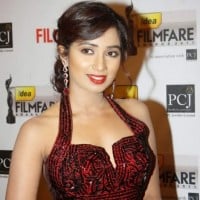 Shreya Ghoshal is an Indian playback singer. She has received twelve National Film Awards, twenty Filmfare Awards and eight Filmfare Awards South to date.
She is the best talented singer there ever is.
19
Im Yoona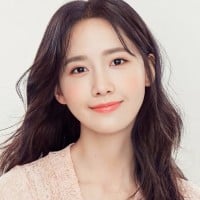 Im Yoon-ah is a South Korean singer and actress. She is a member of South Korean girl group Girls' Generation and has participated in various television dramas such as You Are My Destiny, Cinderella Man, Love Rain, Prime Minister and I, and God of War, Zhao Yun.
SNSD's most beautiful woman in the world is also a very nice face you, too! I love you Yoona!
20 Colonial Cousins
21
Blink Indonesia
Blink is a teenage girl band from Indonesia, aged 15-16 years old, who not only depend on dance skills but also rely on their vocal quality. All of its members have participated in contests at the international level. Sivia even won a silver medal at World Choir 2007. Not only Sivia, but Ify also participated in Java Jazz 2011 and performed in front of the Sultan of Brunei with Sivia. Pricilla performed in France in 2008 and has been part of a well-known musical theatre in Indonesia called 'Musikal Laskar Pelangi', which has performed at Esplanade Theater in Singapore. Febby also participated in a dance competition with her friends in Korea. Almost all of the Blink members can play an instrument. Ify has created two songs titled "Andaikan" and "Blinking". In their still fairly young one-year career, Blink has been nominated for Inbox Awards, Dahsyat Awards, and Indonesia Kids Choice Award 2012. If you want to know more about Blink, you can follow them on Twitter: ...more
Blink is the best girl band. They have a lot of experience. Each member has a voice with different characteristic and style, it is easily recognizable from the jazzy Ify, Sivia a very mellow, Pricilla a whisper, and Febby a husky but unique. All provide harmony in sound unisound Blink. Blink has big potential. Blink will be go international. I love Blink
Girls Band from Indonesia who has an amazing voice than other girls band in Indonesia! Pretty, can act on T.V.! Totally Amaze!
Blink is a amazing girlband in Indonesia for me, I like their performance, their skill, their song, and their voice is really god. I like Ify Blink because she is so perfect for me, she can and has created two songs titled "Andaikan and Blinking". My friend asking for me, " Why I so really like Blink? I like their because they have a good voice and performance, and they can act on T.V., I just always watch BLINK on T.V.. They are often cover popular songs, such as : firework, What Makes You Beautiful, and many more) I JUST LIKE GIRLBAND OF INDONESIA "BLINK" we always support you guys
22
Ashilla Zahrantiara
Well, I don't know her really well, but as I watched her interviews and stuffs, she seems to have good personality, and such a funny girl, I often laugh when I watch her acts on T.V.. She has also quite good voice and her pitch are well controlled in almost all her performances which gives her extra points compared to other singer. What a great idol!
I am really proud to be an Shilla Fevers as known as Shivers. Ashilla Zahrantiara is our inspiration. She's beautiful, unique, fuuny, kindly, friendly, lovely, talented, awesome and sometimes absurd. Multi-talent? Yeah she is! She can be an actress, singer, fashion model, guitarist, bassist, and also pianist. That's why Shivers love Ashilla Zahrantiara so bad!
A multi-talented musician and singer. A gifted dancer. A girl who never gives up on her problem and willing to try even though she knew the risks that she will face later on. She inspired lots of her fans and had several times break through the trending topic worldwide.
Ashilla Zahrantiara is an inspiration for many young people in this world. She has struggle for her fans and she loves all her fans. She said that her fans are her best friends and no matter what her fans will support her 'til the end.
23
Sarah Geronimo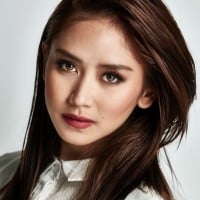 Sarah Asher Tua Geronimo aka Sarah Geronimo or Sarah G. is a world class and multi-talented Filipino singer, actress, dancer, record producer, model, host, coach/judge, commercial/product endorser and tv personality . She can also draw and plays the piano. Sarah is popularly known as the one and only "Popstar Princess" and turned to "Popstar Royalty" and widely known as "Asia's Popstar" . She is the most popular and successful performer in Asia. Geronimo was born on July 25, 1988 (27) and raised in Santa Cruz, Manila, Philippines.

Genres: OPM, Pop, Dance/HipHop, R&B, Mellow/Soul, Ballad, Rock, Contemporary/Alternative Rock, Rap, Opera, Christian Music

Instruments: Vocals, Piano ...read more.
Talent is through a person who stays humble! And Sarah Geronimo possesses this. Charice owe her singing from the Philippine Pop Star Princess, SG. Charice could have been an ordinary singer if Sarah did not first existed. Sarah Geronimo, furthermore is very unique and original unlike Charice who keeps on imitating other international singers! Asian is known to be good at any prospect and Sarah proves it. She deserves the post as best Asian Pop Artist.
She's one of the best not only in the Philippines but also in the Asia... She's an all around entertainer, she can sing, dance, rap.. She can perform any genre, pop, jazz, r&b hip hop.. See all her performances in you tube and you'll be blown away by this young lady. Fierce is her name of the game... She was also tag as the Philippine's Beyonce.. Kudos Sarah
She's really amazing especially when she's on stage, she really gives her best, a total performer indeed! I like her simplicity and most of all she's very down to earth that's why she has a lot of supporters... She never changed despite her success, that's our pop princess and I must admit that I am very proud to be a fan of this young superstar...
True talent that will surely amaze everyone. Humble and beautiful inside out. Versatile and passionate, real triple threat who can sing, dance and act and unbelievably good un all of those. Role model for the youth and displays good values and principles in life. Indeed a real superstar.
24
YUI
"I want to be able to excite people, put a smile on their faces and also make people say" Oh this is interesting ".
" Music is something which I cannot live without "is something which I said before debut but it still holds true now. Even if I get lost, music teaches me a lot, and saves me. I think that was what kept me going, guiding me. -YUI-"

"Something that I want to transmit by my song is to make people happy and have spirit when listening to my song (hotexpress 2011)"

That's the reason why I like YUI..
YUI is pure talent. She can really sing, If you don't know her yet I recommend you watch her live performances, she can always pull of a great performance simply by her sweet, soft and amazing voice plus she play the guitar hardcore! For first timers I recommend you listen to Rolling Star and Summer Song. She has a lot of good songs for different genre or moods. YUI indeed is one of Asia's remarkable talent. She is the best!
YUI is the best singer, songwritter that I ever seen. It started when I hear LIFE song in ending of Bleach anime. Rolling star wast next, and then I watch her in Taiyou no Uta as Kaoru Amane. I love the scene when she played guitar and sing with all her heart. Since that, I start to search about YUI.. Her life was so inspiring me and her songs had an amazing lyric. Her performance and attitude is also make me admire her more and more. And then I aware that I loved YUI..
She's my role model and inspiration, back in 2004 and still is now. There's something magical about her songs that makes you want to listen to it again and again. And her self-written lyrics are always motivational. A humble and internationally underrated singer she is.
YUI, your songs never fail to put me right back on track whenever I'm feeling like a slump. Thank you for the past 8 inspiring and motivating years.
25
JYJ
Each member of JYJ deserves to be on this list as a solo artist, but together they move from exceptional to sublime. Their voices compliment each other like no other group out there and their song writing skills will only improve. While many others on this list have left the direction of their careers to the command of their management companies, JYJ is creating their own path and forging a relationships not just with fans in Asia, but with the world.
Their talent & success are not only in music. They are so brave to fight for their freedom in their career path. They are not only an idol group, they are actually professional artist in all aspect. No matter they are having group activities or solo activites, three of them still can attract fans / the public's attention & recognition. They are the best!
JYJ is so perfect!
They are different from other combinations, they used in the combination of Asia's best, they have the most fans and the highest popularity. But now they need to re-start, although there will be many difficulties. But I will always support them
JYJ FIGHTING!
JYJ, collectively, and individually, epitomizes great talent and skill, warm and humble hearts, and unwavering loyalty and brotherhood. They stood up for fairness and took the bullet for the younger groups that will follow. May all who come behind you find you faithful.
PSearch List