Top 10 Musicians Killed in Plane Crashes
The Top Ten
Buddy Holly 2/3/1959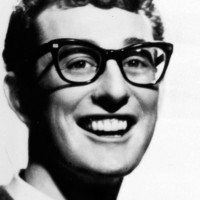 Buddy Holly, born Charles Hardin Holley (September 7, 1936 – February 3, 1959) was an American musician and singer-songwriter who was a central figure of mid-1950s rock and roll. He was a rising star when a tragic plane crash struck him down at age 22. ...read more.
When holly, the big bopper, and richie valens died on the same plane, musicians started taking the bus.
It would have been amazing to see what would have happen had he lived. What he left behind are all masterpieces.
The day the music died
February 3, 1959: The Day That Music Died
Randy Rhoads 3/19/82

Randall William "Randy" Rhoads was an American heavy metal guitarist who played with Ozzy Osbourne and Quiet Riot. He was killed in a plane crash.
He was the absolute love of my life at that time. His music was phenomenal! I was 13 then and I still have my posters that covered my bedroom walls then covering my laundry room now. My husband wouldn't let me put them in our room! Laugh out loud. He seemed to be just as beautiful on the inside as he most certainly was on the outside! I can only imagine the music that he never got to make! I will never stop being a fan and will die an old lady with randy rhoads posters on my walls somewhere! RIP. You will never be forgotten!
Great guitarist and he just shredded. I was not born at the time but I did listen to many of his solos. What a beast! He was great. I really respected and admired the way he played, both him and van halen. RIP
Randy Rhoads is one of the greatest guitar players of all time and a lot more people would have heard of him if he didn't die so young
Randy, If he was still around my Dad may have gotten to meet him, I would own his solo albums, and so much more music would have been made.
(P.S The day the music died rely refers to all the musicians who died in plane crashes during the 1960s-mid 902.
Stevie Ray Vaughn 8/27/1990
I Miss Him So Much, R. I. P SRV
Helicopter crash
I was born after the crash, I wish I could have seen him live! RIP
I wish I could vote for everyone, especially the members of Lynyrd Skynyrd
(this is how you spell it)
Was @ this show @ Ailpine Valely……..
Ronnie Van Zant 10/20/1977

Ronald Wayne "Ronnie" Van Zant was an American lead vocalist, primary lyricist, and a founding member of the Southern rock band Lynyrd Skynyrd.
Ronnie's writing & his music in general are standing the test of time. Who would have thought, well, me, that they would be as big as they still are now. Gary, Johnny, Rickey and the guys are doing Ronnie, Steve & Cassie proud.
no one on this list touch ronnie van zant. my favorite singer. oh n who the hell is aaliyah?
What a loss, Lynyrd Skynyrd could've made a lot more kick ass stuff if it weren't for this accident.
Simply the best
Aaliyah 8/25/2001

Aaliyah Dana Haughton was born on January 16th 1979 and died August 25th 2001. She was a dancer, an actress and an R&B singer. She was born in Brooklyn, New York, raised in Detroit, Michigan and died at Marsh Harbour, Bahamas. ...read more.
i will miss her... i always watching Romeo must die... Aaliyah and Jet li... she was my favorite singer... she died at very young age... i idolized her very much... Aaliyah i will surely miss you...
This is one of the saddest death in the music business. Aaliyah was such a nice, sweet and special girl. She was taken away from us too soon. Like her song says "I Miss You".
The only singer that I think is good that has multiple songs
The only one on this list I actually listen to.
Ricky Nelson 12/31/1985
Underrated He could sing!
A legend , that died way to young.
Otis Redding 12/10/1967

Otis Ray Redding, Jr. was an American singer, songwriter, record producer, arranger, and talent scout.
WOW! This guy could light up a stage!
I'm a 16 year old girl and I am OBSESSED with Otis Redding. I've been sing and danceing along to his songs since I was 3 years old. hands down besting singer in the world
Ritchie Valens 2/3/1959
Ritchie is simply awesome! Try to watching "la bamba" movie, then you'll see how soon he stopped making good music =(
I like his song I wish to be him
Jim Croce 9/20/1973

James Joseph Croce was an American folk and rock singer-songwriter. Between 1966 and 1973, Croce released five studio albums and singles. His songs "Bad, Bad Leroy Brown" and "Time in a Bottle" reached No. 1 on the U.S. Billboard Hot 100 chart.
One of the best songwriters in modern music. Whether beautifully simplistic love songs (Time in a Bottle, Lover's Cross, etc), or hilarious quasi-novelty (Bad, Bad Leroy Brown, Workin' at the Car Wash Blues).
I just love his all songs and for me, he is the no.1

Very artistic & wonderful songwriter, life lost way too soon
John Denver 10/12/1997
As well as being a recognized musician of note, he was a highly regarded composer.
The Contenders
Glenn Miller 12/15/1944
Shot down by the Nazis over the English Channel during WW2.
Patsy Cline 3/15/1963

Patsy Cline was born Virginia Patterson Hensley on September 8, 1932, in Winchester, Virginia. She became a professional country singer in the 1950s, and became one of the most important artists in American music history. Patsy died on March 5, 1963, in a plane crash in Camden, Tennessee. She was inducted ...read more.
Her music touches my soul! There has never been another voice like hers since she's been gone. The world lost a true artist.
The best singer in history, of any genre, male or female. My not so humble opinion.
Steve Gaines 10/20/1977
J.P. Richardson (Big Bopper) 2/3/1959
Cassie Gaines 10/20/1977
Bill Chase 8/9/1974
Walter Hyatt 5/11/1996
Jenni Rivera 12/9/2012
R.I.P Jenni and the others that were with her on the fatal flight you didn't deserve it
James Horner 7/22/2015
Melanie Thornton La Bouche 11/24/2001
BAdd New Item