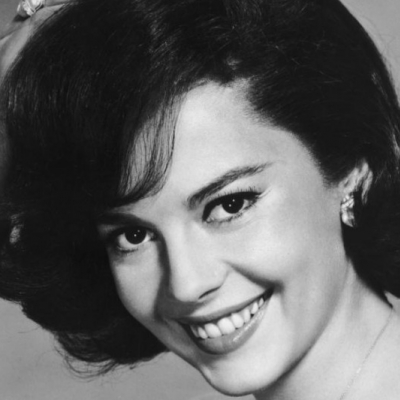 3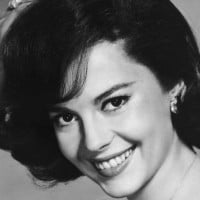 +
Natalie Wood
Natalie Wood, born Natalie Zacharenko (July 20, 1938 – November 28 or 29, 1981) was an American film and television actress. She is best known for her role opposite James Dean in Rebel Without a Cause and as Maria in West Side Story. But the American icon remains infamously known for the circumstances of her mysterious death.
Wood began acting in movies at the age of four and, at age eight, was given a co-starring role with Maureen O'Hara in the classic Christmas film Miracle on 34th Street. As a teenager, her performance in Rebel Without a Cause (1955) earned her a nomination for the Academy Award for Best Supporting Actress. She starred in the musical films West Side Story (1961) and Gypsy (1962), and received Academy Award for Best Actress nominations for her performances in Splendor in the Grass (1961) and Love with the Proper Stranger (1963). Her career continued with films such as Bob & Carol & Ted & Alice (1969).
After this, she took a break from acting and had two children with different husbands, appearing in only three theatrical films during the 1970s. She was married to actor Robert Wagner twice, and to producer Richard Gregson. She had one daughter with Gregson, actress Natasha Gregson Wagner. Wood gave birth to Courtney Wagner during her second marriage to Wagner. Her younger sister Lana Wood is also an actress.
During the making of the film Brainstorm, Wood drowned while on a weekend boat trip to Santa Catalina Island. Many of the circumstances surrounding her drowning are unknown because it was never determined how she entered the water. She was with her husband Robert Wagner, Brainstorm co-star Christopher Walken, and the boat's captain, Dennis Davern, on the evening of November 28, 1981.
Lists Featuring Natalie Wood
Related Lists
Best Natalie Wood Movies