Top Ten NBA Players the Atlanta Hawks Should Get in the 2018 Off-Season
The Atlanta Hawks are officially in full rebuild mode. Let's see who they can get to start this rebuild.
The Top Ten
Marvin Bagley III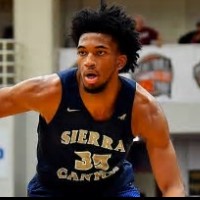 Bagley has to be number on their list. If the Kings don't pick Bagley they have to jump on him. The Hawks have nothing to lose so taking a risk on Bagley would be amazing. - 2storm
Luka Dončić

Like I said with Bagley the Hawks have nothing to lose so taking Dončić Would be ok. Dončić could be a good leader if his weaknesses don't overcome him. - 2storm
Michael Porter Jr

I love Porter's game the Kings will take either Porter, Bagley, or Ayton. Ayton will probably go first to the Suns, but the Kings are a question. So maybe Porter will be left. - 2storm
Jaren Jackson Jr.
This would be the safest pick the the 3rd - 2storm
Jabari Parker
The Hawks should throw a pretty big contact, maybe a max, if they don't get Porter. - 2storm
Donte DiVincenzo
DiVincenzo could bring valuable scoring if he is available with the 19th pick. - 2storm
Bonzie Colson
Colson could bring a Draymond Green type game to this team - 2storm
Malik Newman

A big time scorer they could really use. Known for being clutch - 2storm
Jevon Carter
A lockdown defender that could play next to Tauren Prince - 2storm
Omari Spellman
Best shooter and most athletic? Not often you can get that combination - 2storm
BAdd New Item