Top 10 NBA Point Guards In 2013
The Top Ten
1
Chris Paul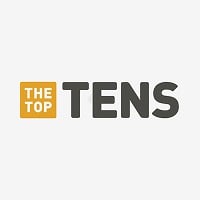 Christopher Emmanuel Paul is an American professional basketball player for the Oklahoma City Thunder of the National Basketball Association.
Chris Paul Is obviously the best point guard in the NBA right now. His Numbers has slipped over the years but he is still managing to score 17.0 PPG and 9.7 APG which is still good numbers. He's so valuable to his team. Paul Really turned the Clippers franchise around in the right direction. He is one of the best ball handlers in the NBA and has the ability to float it over large or much bigger defenders being and undersized point guard. He does tend to do too much dribbling trying to put on a show which causes turnovers and does overly pass it sometimes but knows when to put that overly unselfish play aside and score the basketball. Paul is the total package when it comes down to the point guard position. Leading the Nba in steals maybe due to his quick hands. Paul also is a clutch player hitting eight career game winning shots in the last five seconds of a 4th quarter/OT.
But, the big question is starting to come into play when is this elite point guard going to win an NBA ...more - Shawn123
Currently at this moment he's the best point guard in the league, no question. But once Rose, Rondo and Westbrook come back and are 100% it'll be tough to say if he is still the best in the league. You can't go wrong with any of these guys.
Paul's all around ability's are one of the best, he is a top 5 defender, passer and stealer in the NBA his leadership is unmatchable - D-Wade3
Chris paul has heart to be 6 foot tall and the best handle in the nba he has broken ankles he can score he has the best mental ability as a point gaurd the only thing he needs is a ring and he can get it this year 2013
2
Russell Westbrook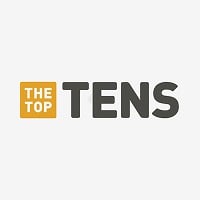 Russell Westbrook Jr. is an American professional basketball player for the Oklahoma City Thunder of the National Basketball Association.
Russell Westbrook is one of the popular and exciting point guards in the NBA. He also is a great finisher at the rim especially despite the fact him being a point guard. He is such a great scorer averaging 23.4 PPG also dishing off 7.5 APG and a very quick and flashy player. He is only 24 and already a three-time All Star also made it to the NBA Finals during the 2011-2012 season. But there is a bad side to Westbrook's game. And it's when he has horrible shooting nights, questionable shots that he shouldn't be taking. Westbrook has been taking more shots per game than Durant which the critics have been talking about in a lot. Also a he has a legitimate share of turnovers.
Westbrook is a very physical and athletic player, he is like and acrobat when he goes up in the air. Very quick for a 6' 3 point guard and not scared to go up in the air and dunk on you. He might not always play at the top of his game but I wouldn't mind having a player like him on my team. - Shawn123
Russell Westbrook can shoot, jump, and pass excellent. definitely top 3 point guard in the league
Russell westbrook has obviously been the most dominate point gaurd playing right now finishes fantastically at the rim awesome three point shooter 7.5 apg really come on now he's the number one pg in the league if not at least number two
Best point guard in the league hands down!
3
Derrick Rose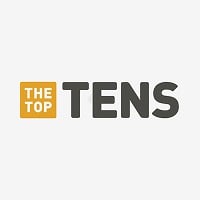 Derrick Martell Rose is an American professional basketball player for the Minnesota Timberwolves of the National Basketball Association.
Before Derrick's long absent from his Torn ACL injury he might have been the best point guard in the league. He was the MVP during the 2010-2011 season averaging 21.8 PPG and 7.9 APG.
Rose is a very high flying explosive player. Some might think he shouldn't be this high on this list but I think it can really be insulting if he wasn't on this list or in the top five. He is 24 years of age and already a three time all-star, 2009 rookie of the year and a few games away from a trip to the NBA Finals losing to the Heat in Eastern Conference Finals. - Shawn123
I think derrick rose should be 1
Derrick rose should be top point guard, or he should be moved to shooting guard.
Come on why not first he has a trophy that says MVP
4
Rajon Rondo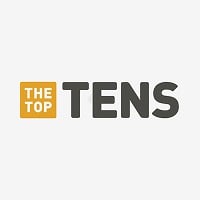 Rajon Pierre Rondo is an American professional basketball player for the Los Angeles Lakers of the National Basketball Association.
Before Rajon Rondo injury he was the NBA leader in assist for the second season in a row averaging 11.1 APG. Rondo is a number 5 not because of his ACL injury it's probably his inability to score. He really needs to develop a consist jump shot. It's hard to put him any higher on this list because of his lack of a jump shot. It's hard to say too because Rondo is my favorite player in the NBA. If he doesn't develop a jump shot soon he might keep slipping down this list. Rondo is a pass first point guard we all know that but he needs to put that aside at times and score the basketball we know what he is capable of, scoring 44 points on against the Heat in the Eastern Conference Finals last season putting on a great show.

Despite the fact of that Rondo is an outstanding player makes everyone on his team a better player and is an up tempo player but has to slow down because of the older players on his team. He is a long, crafty, and very quick. Rondo is a freak of nature. He has ...more - Shawn
I think rondo should be number 1.. He is sexy!
I think rondo is deserving to be the number 1
I hate the Celtics, but rondo is a great pg
5
Kyrie Irving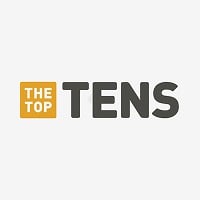 Kyrie Andrew Irving is an American professional basketball player for the Brooklyn Nets of the National Basketball Association. He has played for the Cleveland Cavaliers, Boston Celtics, and the Nets.
Why is kyrie just number 6? HE MADE ALL STAR SECOND YEAR IN LEAGUE. This guy is the next derrick rose but better he is only 21 maybe and he is the 5th best player in the league. Like dadgum this guy needs a higher rating. Look up his highlights. He shoots, scores, breaks ankles, and greases dudes left and right - theshowmaster225
Come on people, I mean I'm a Celtics fan but come on first of all he was in the nab all-star game then he played better than some of the best player in the nba
In a few years, people start comparing him to Chris Paul. However, he needs to work on getting his teammates involved more.
How is Kyrie number 6. He is fantastic! His shooting percentage oh my, he should be at least top 3!
6
Tony Parker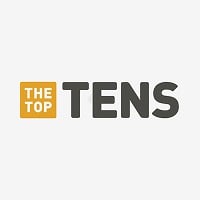 William Anthony Parker Jr. is a French professional basketball player for the San Antonio Spurs of the National Basketball Association.
You Might Say Why Is Tony Parker At number 2, Well He is averaging 20.7 PPG And 7.5 APG That is MVP numbers right there. He is definitely worth mentioning in the MVP conversation. But, LeBron James dominating regular season has really just blocked his performance out of the way. At the age 30 is still managing to play at an elite level. He is a three times NBA champion and five time all-star. He went through a lot of challenges in his NBA career and joining the club with Rondo the only top ten point guards on the list who won a NBA title. You Might say it's because they have more help on their teams than other point guards but I not going to get in to that discussion. He is not that far from Paul from being the best point guard in the NBA he is quick, crafty, disciplined and will make an extra pass rather than force a shot. Despite Parker's age there's no real whole is his game. - Shawn123
1. Parker 2. Westbrook 3. Paul 4. Irving (Rose is injured so I don't include him)
Tony is a savy veteran and has proven he can still get it done.
7
Stephen Curry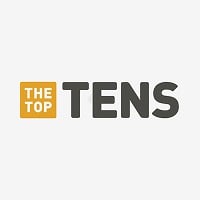 Wardell Stephen Curry II is an American professional basketball player for the Golden State Warriors of the National Basketball Association. Many players and analysts have called him the greatest shooter in NBA history. He is one of the most beloved, as well as hated, stars in the NBA today.
Come on he is better than Irving, Irving can't shoot neither can Russel and rose and rose's prime is over
Stephen Curry is most known for his dominating performance against the Knicks scoring 54 points in Madison Square Garden. He is just and outstanding shooter probably the best or one of the best pure shooters in the NBA. When Curry is healthy you can see how valuable he is to his team. The Warriors are making the first playoff appearance since 2007, and a Curry is a big part of that. Warriors aren't seen on T.V. that much but when there are watch Stephen Curry shooting display in action. - Shawn123
Stephen curry is a great three point shooter a good shooter and all but his ball handling is good too! Stephen curry is underrated.
He's a better scorer and passer than Westbrook and Rose. Kyrie Irving only gets 6 assists a game so he's a joke...
8
Deron Williams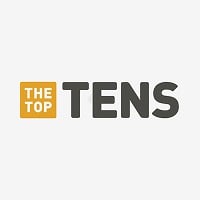 Deron Michael Williams is an American professional basketball player for the Dallas Mavericks of the National Basketball Association.
Wasn't too long when Deron Williams was in the discussion of the best point guard in the Nba. But that was before he is no longer in that discussion if you ask me. He isn't play like he used to when he was with the Utah Jazz. He is capable of scoring 20 and 10 a night. He is 28 years of age and not playing like he is in his prime. Also he has a rep of getting coaches fired. And I don't think he was worth the money the Nets gave him in his 5 year/98 million dollar contract. Also if the Nets think they have a shot at winning a Nba Title Deron Williams definitely has to step his game up. - Shawn123
He has such a good crossover he could cross up A I
Great pg but he has struggled this year.
Best ankle breaker in history
9
Steve Nash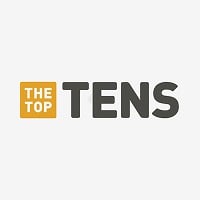 Stephen John Nash, is a Canadian retired professional basketball player who played in the National Basketball Association.
Being a pg requires being adept at passing the ball to your teammates. Steve Nash excels at that. In fact, a few years ago he probably would have been number one.
He is in the top five best passers of all time. He is in the list with only five other that have 10,000 assist
A fanominal player good ball handling fast ball movement and a good back ground story
10
John Wall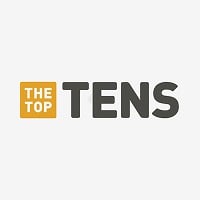 Johnathan Hildred Wall Jr. is an American professional basketball player for the Washington Wizards of the National Basketball Association.
You've gotta be kidding me, 11th? Really? He can't be stopped on a fast break, he has already broken the ankles of an allstar, Steve Nash, and he is still years away from his prime. He is way better than most of the people on the team. Last season, he was injured for most of it, but for the part he wasn't injured, they were just one under.500. He is way better than Kyre, Deron, Nash, and Holiday by far, and in his prime, he will be at the top.
Great pg, but still very young. He lacks experience, but will easily be top 3 in the next 5-6 years... He just needs to be in a winning environment.
Despite the Wizards bad seasons throughout the years they still have John Wall. He is young and a key part of the Wizards team and franchise. He puts up great numbers averaging 18.3 PPG and 7.6 APG. The Wizards are for sure a better team with John winning only five games without him and won 24 games with him. They could have been playoff "CONTENDERS" if he had played the whole season.
John Wall is a top ten point guard and the numbers show it. - Shawn123
Averaging 25 points and 8 assists in last 14 games.. Finally showing his potential
The Contenders
11
Jrue Holiday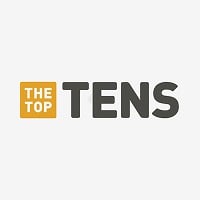 Jrue Randall Holiday is an American professional basketball player for the New Orleans Pelicans of the National Basketball Association.
He is a young kid is the nba but the way the kid plays is crazy he can score point get assits and he can do it all can be a all star
You don't see or hear about Jrue Holiday that much, maybe because of the disappointing season the 76ers is having. But he is a very good player and underrated. He shoots the ball well and has good defense. He averages 17.9 PPG and 8.3 APG that is really good numbers. Jrue is 22 years old and has a great future ahead of him and is a key part of the Sixers franchise. - Shawn123
Jrue Holiday day is a great point guard he should be number 6 not 10 he should be right behind Kyrie Irving. He is better then Tony Paker but not better then Kyrie or Chris
12
Damien Lillard
One of the few great rookies that makes the plays and "acts like he's been there, done that" before.A class act!
No player is named Damien Lillard. It is Damian Lillard
I mean people put him down so much my oppinion he's one of the best to be doubted like poeple do to him
He is a number 7 he is better than everybody sep for Kyrie, Chris, Russell, and Derrick so you can say what ever you say B but it is true B.
13
Jeremy Lin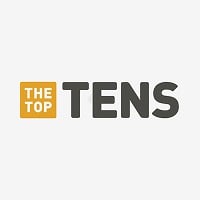 Jeremy Shu-How Lin is an American professional basketball player for the Charlotte Hornets of the National Basketball Association.
Just look at the stats...
14
D-Wade
He is a point guard
D-Wade is a SG but he went back to point he would be #1
15
Ricky Rubio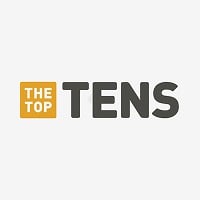 Ricard Rubio i Vives is a Spanish professional basketball player for the Utah Jazz of the National Basketball Association.
Point guards are passers, and you can't have a list of passers without Ricky Rubio.
He is playing for the T-Wolves that's it - Sports101
16
Kirk Hinrich
Best player of all time no one can score, rebound, and pass better than him mk wishes to be as good as him
17
Kyle Lowry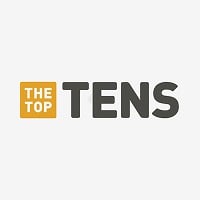 Kyle Lowry is an American professional basketball player for the Toronto Raptors of the National Basketball Association.
Wow he's not one he rocks Lowry and raps rule the world
18
Brandon Jennings
This guy is a young beast that can shoot the 3 as well as anybody
19 Ramon Sessions
20
Jose Calderon
Not a household name, but a very solid pg.
21 Brandon Knight
22
Pete Maravich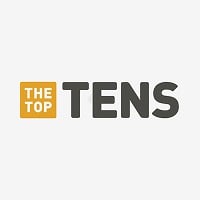 Peter Press Maravich, known by his nickname Pistol Pete, was an American professional basketball player.
He great!
BAdd New Item