The Top 10 NBA Shot Blockers of History
DavidHayes
The Top Ten
1
Hakeem Olajuwon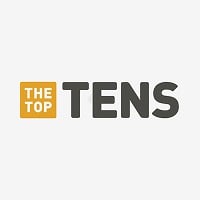 Hakeem Abdul Olajuwon, formerly known as Akeem Olajuwon, is a Nigerian-American retired professional basketball player.
I think Hakeem Olajuwon should be number 1 on this list. First of all, I don't even how Serge Ibaka is on this list
What people?! Hakeem is #1 on all time block leaders how the hell do you think Serge is #1?
I don't think we have to talk about Hakeem's blocking he is all time leader in blocks
Only 3rd place in all-time blocks AT BEST, and very possibly 4th place, or even 5th.
1. Chamberlain
2. Russell
Above two by a mile.
3. Kareem [blocks not counted his first 3 years]
4. Nate Thurmond [blocks not counted his first 8 years]
5. Hakeem
V 5 Comments
2
Bill Russell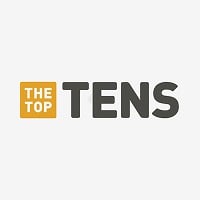 Russell would block the shot and get possession of the ball, not swat it out of bounds.
Big Bill Russell was the smartest blocker ever - 2storm
#2 on the career shot-blocking list, again uncredited.
3
Wilt Chamberlain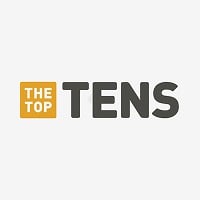 Wilton Norman "Wilt" Chamberlain was an American basketball player . He was born on August 21, 1936 in Philadelphia and died on October 12, 1999 in Los Angeles due to heart failure . ...read more.
Almost 2 inches taller than Shaq, and over 2 inches wider at the shoulder, with a wingspan wider than Yao Ming's.
Higher vertical leap than any 7-footer in history, and would be listed as 7-3 on a modern roster the way they measure players now with their shoes on.
Something like Shaq but noticeably bigger, and a much better jumper; just a shot-blocking monster.
This list is from some kid who doesn't know who wilt chamberlain, bill russell, and hakeem the dream is. They are the top three and he doesn't even put them in top ten! Very sad...
The career NBA shot-black leader, although uncredited, because blocks were not counted during his playing days.
Wilt Chamberlain 8.8 blocks per game in 112 games where his stats were recorded
V 1 Comment
4
Dikembe Mutombo
He is the best blocker on me because he is good player
#6 lol...Serge #1 LOL no way in hell. Mutombo's top 3 100%
#2 on all time blocks and yet #11 on greatest shotblockers of all time? Are illogical douchebags voting on this poll?
5
Kareem Abdul-Jabbar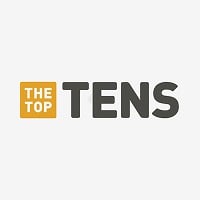 Kareem Abdul-Jabbar is an American retired professional basketball player who played 20 seasons in the National Basketball Association for the Milwaukee Bucks and Los Angeles Lakers.
Kareem and his Lay-ups and his blocks. Blocking is his game he should be in front of Duncan. Blocking on bogues that one game, not funny, but nice. He blocks on everyone even on Wilkins. Spudd he tipped it up but I still think that wasn't a block - DavidHayes
V 1 Comment
6
Alonzo Mourning
Best ever per 48
7
Serge Ibaka
What do you mean "has a total of 1,000 blocks per season"? He only has a total of under 300 blocks per season.
Please Air Congo is the greatest shot blocker I mean that guy is called ibloka the shot blocker in 2012 he blocked the cavaliers like 5 times he even blocked the big 3 so he deserves it okay I know he is only 6 10 a lot of players are bigger some are 6,11 they are great
Serge blocked 3 times in a row once and almost won the Dpoty once he got 1237 blocks in 2011 and blocked Kevin Durant 5 tines in 20 minutes once he should be number 1+ cause he's that good - chocodilesforlife
Serge I'll Block Ya
V 3 Comments
8
Manute Bol
Not a big surprise, the guy was 7 feet, 7 inches tall.
Just take a look at the list of most blocks in a single game. Enough said.
WHAT IS THIS...MANUTE BOL IS THE #1 BEST SHOT BLOCKER OF ALL TIME CHECK HIGHLIGHTS
The guy is trash at everything else but blocking he is 1 of a few people who averged 3 or more blocks in his 10 year career. like beastly. #da best shot blocker.
V 1 Comment
9
Mark Eaton
7 feet, 4 inches tall, and his 3.5 BPG lifetime average is better than anyone else on this list except for Bill Russell and Wilt Chamberlain.
V 2 Comments
10
Jermaine O'Neal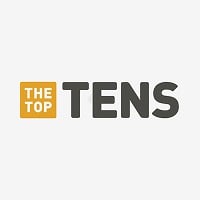 Jermaine Lee O'Neal is an American former professional basketball player. The 6 ft 11 in, 255 lb forward-center had a successful high school career and declared his eligibility for the 1996 NBA draft straight out of high school.
I think that Jermaine O'Neal is the best shot blocker of all time. Like when it comes to Jermaine O'Neal and blocking he is the best.
Back in Pacers was his prime and all throught his NBA career he always been known as a good shot blockr for the NBA.
In 2014 he saved the game by blocking on Chandler Parsons. He ranks number 15 in the best blocker in 2014 season stats but, in total stats Jermaine O'Neal ranks the number one shot blocker of all time. He has a total of 150,000 blocks per season 99-07 and 2008-2014 HE AVERAGED 203 Blocks per season. Jermaine O'Neal was so good at blocking that he made everyone scared to go in the paint. Of course Lebron went brave and tried to dunk on him but got his stuff swatted out of bounds. Shaquille O'Neal the best Center of all time went up for his famouse power dunks on Jermaine O'Neal and got his stuff flying to Reggie Miler and Miller layed it up. Kobe, Iverson and Michael Jordan was even scared to go in the paint on him. He even blocked Yao Mings stuff. - DavidHayes
I believe he is the greatest shot blocker of all time
I think jermain o Neal is the powerful blocker than shaq -Jeric miyaoka
V 1 Comment
The Contenders
11
Nate Thurmond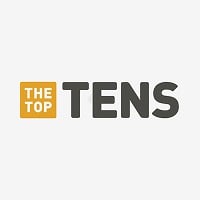 Quite possibly the third-best of all time, but he played in the shadow of Wilt and Russell.
12
Shaquille O'Neal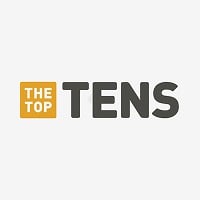 Shaquille Rashaun O'Neal, nicknamed Shaq, is a retired American professional basketball player who is currently an analyst on the television program Inside the NBA.
Shaq and Wilt are very similar, except that Shaq was shorter, slower, weaker, fatter, had less vertical and way less endurance.
The power and the force. The hieght and the strenght. The Block and the Rebound. The dunk and the Finesse. It is the power of Shaquille O'Neal. Shaq has the hieght and the condensity of blocking shots. Blocking shots is a good thing not bad. But whenever Shaq is in he does a lo of great things for him. People. Like blocking Ming, Duncan Garnett, O'Neal, and even IBaka. O'neal has lot's of experience and he gets even happier whenever he is at the foul line. Blocking is his thing, blocking is life and swatting small point gurads, and Centers. If it become between Dawkins and O'Neal I think it will be Shaq because DAWKINS PLAYED ON THE OLD SCHOOL courts and rims never on a real Basketball court. When it came o chamberlain Dawkins could do a little bit. But when it Come to Shaq he would block Chamberlain. Shaq can block or grab a ball in mid air because of his hieght. When it comes to Shaq the offense gets scared of going in because of his height and weight I would be Scared too. - DavidHayes
13
Tim Duncan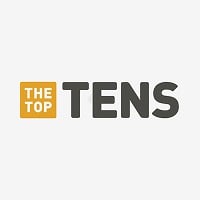 Timothy Theodore "Tim" Duncan is an American professional basketball player who has played his entire career for the San Antonio Spurs of the National Basketball Association.
When it comes to Robinson and Duncan I choose Duncan. He is the best San Antonio Spurs player of all time because when it comes to stats wise tim duncan is better. David is just crazy and an insane dunker. He can block but no where near better than my man Tim Duncan. - DavidHayes
14
Kevin Garnett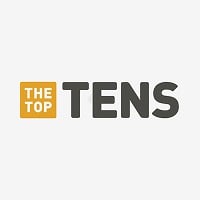 Kevin Maurice Garnett is an American professional basketball player for the Minnesota Timberwolves of the National Basketball Association.
The best Timberwolves, Celtics and Nets blocker of all time. Garnett blocking is a 8.0 and blocked on Michael Jordan TWICE! In the 2003 NBA ALL-Star game MJ's last game. Michael Jordan was a good blocker that season too. Garnetts height at 6'11 his height is a better advantage. A good team on the Celtics was Kevin Garnett, Jermaine O'Neal and Shaquille O'Neal. The kings that are on this list. Garnett blocked Dwayne Wade, Jermaine O'Neal Swatted Lebron James, and Shaquille O'Neal blocked Mario Chalmers. - DavidHayes
15
Darryl Dawkins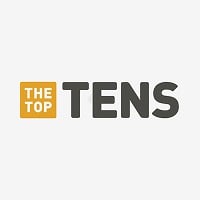 Darryl Dawkins was an American professional basketball player, most noted for his days with the National Basketball Association's Philadelphia 76ers and New Jersey Nets, although he also played briefly for the Detroit Pistons and Utah Jazz late in his career.
Darryl Dawkins can block someone in a mile away from him. Just like others back in the 60.70's Darryl Dawkins was the dominate of the paint when it came to defending or just blocking shots. Sometimes when DR. J Julius Erving come in he steps back out and do a fadeaway or jump shot because of Darryl Dawkins defense. - DavidHayes
16
LeBron James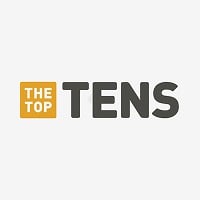 LeBron Raymone James is an American professional basketball player for the Cleveland Cavaliers of the National Basketball Association. LeBron has played for the Heat and the Cavaliers.
LeBron is worse than Jordan because Jordan was one of the best defenders in nba history but LeBron will beat him in future years.
LEBRON is the greatest nba player of all time than Jordan and Kobe because LEBRON is all around
My first idol in nba is LEBRON because he is smart in defense and offense
Chasedown block iguodala!
V 7 Comments
17
Hassan Whiteside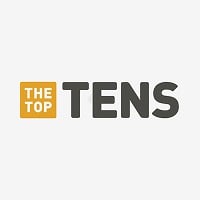 Hassan Niam Whiteside is an American professional basketball player for the Miami Heat of the National Basketball Association.
Career got off to a poor/"late" start in the NBA, due to the mistake of not staying in college longer than a year, but despite that he still might end up with one of if not THE greatest "blocks per game" average in league history
What? He's the most powerful and nightmarish blocker in the 2010s. - chocodilesforlife
V 2 Comments
18
Anthony Davis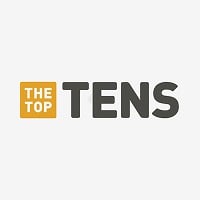 Anthony Marshon Davis Jr. is an American professional basketball player for the New Orleans Pelicans of the National Basketball Association.
19
Yao Ming
Blocked on every one at 7 foot 5 good blocker. Height is just as another advantage. Blocked on Shaq, Duncan, and Bryant. Yao Ming is the greatest Asain Basketball PLAYER OF ALL TIME. Right beside him is Jeremy Lin. Blockers and his shoes. Block on Kevin Love and Ray Allen on the 3point line. - DavidHayes
I am the one of the haters of Yao Ming because he is the slowest nba player Yao Ming is the best weak guy of all time
V 1 Comment
20
Michael Jordan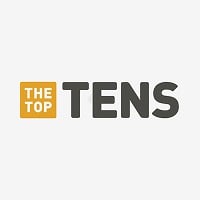 Michael Jeffrey Jordan, also known by his initials, MJ, is an American retired professional basketball player.
He should be number one but he is not. Michael Jordan is the greatest Basketball player of all time. But when it comes to percentages of blocks. One on Montague Bo and many more. - DavidHayes
He is A midget
BAdd New Item
Recommended Lists
Related Lists

Top 10 NBA Shot Blockers of All Time
Top Ten Best Female Volleyball Blockers In the Philippines

Top Ten NBA Players With the Best Shots Off of a Crossover

Top 10 Famous People Who Have Been Shot Dead
List Stats
100 votes
35 listings
3 years, 73 days old

Top Remixes

1. Bill Russell
2. Hakeem Olajuwon
3. Kareem Abdul-Jabbar
willdcnyc

1. Jermaine O'Neal
2. Serge Ibaka
3. Darryl Dawkins
DavidHayes
Posts
Error Reporting
See a factual error in these listings? Report it
here
.