Best Need for Speed Rivals Race Cars
SelfDestruct
This list is for all Need For Speed Rivals cars in the racer faction.
The Top Ten
1
Koenigsegg One:1
Came close with the McLaren P1 with the fastest top speed in the game. But had frequent oversteer. - SelfDestruct
Best car once you get used to it in corners, and it will plow through racers and cops - very fun car. My second choice is the Ferrari F12, another kick ass car for this game.
Great car for racing, I say it is pretty good in pursuit.
Best car
V 13 Comments
2
Ferrari F12berlinetta
In my opinion F12 is the best from all sides combined speed, acceleration, durability and handling are too good so making it best for duels, hot pursuits.
This car is the best one and is amazing at everything, durability is a lot better than its other competitors.
Nice top speed, great acceleration and better durability then another top cars
U max this thing out and your livin in drivers heaven
V 10 Comments
3
McLaren P1
Best acceleration in the game in my opinion everything is pretty much great, except for the drifting. Drifting in this car is terrible. Otherwise it's great
It requires great skill to drift well. Don't turn it too hard while drifting. - SelfDestruct
Got the best handling for all racer cars and the best acceleration. Helped me beat the events I had trouble with the Koenigsegg One:1 to beat em with. - SelfDestruct
Very nice car, good control and a high speed but not the fastest car.
This should be the best car because the car above this is not in all the games and is also not in mine and it's amzing
V 7 Comments
4
Lamborghini Sesto Elemento
The first time I completed the Grand Tour, it was with this car. Equip it right and you will do fine. - SelfDestruct
Very versatile car & super turbo to spring up some nasty surprises!
Good for beginners
€˘Fantastic acceleration and speed if you do the complete upgrade
•Is not to strong and the drift it's normal
V 1 Comment
5
Porsche 918 Spyder
Looks badass with its rear wing on and with turbo boost can surpass 242 MPH. - SelfDestruct
All Porsches in this game are great
lit
6
Lamborghini Gallardo LP750-4 Superleggera Edizione Tecnica
Great control over other cars in its class, also acceleration and speed. - SelfDestruct
Such a beautiful and it makes a great noise, fantastic handling
The car has a very good control even if the car is on high speed,you still can control the car very well.
how do hat
7
Lamborghini Veneno
Great if you use this in a race, however it's inferior to the aventador.
Best in my opinion
Best car in the game
I'm maxing outhe car and now I can finally relief my need for speed
V 5 Comments
8
McLaren 12C Spider
Great control can drift like it's nothing
SUPER FAST! Be careful though...
It's just really fun to drive at high speeds. - SelfDestruct
Maxed it out as soon as I got it and it's a beast
9
Jaguar C-X75 Prototype
I have this car and it is amazing wants fully upgraded is outstanding with speeds of almost 240.
Beautiful, fourth fastest, most durable, and great control and acceleration
With only 5 made in the real world, it's a badass in the game.
Sick! Just sick performance! I mean like, dude, you can't go faster around a corner with any other car, man. Total badass.
V 4 Comments
10
Porsche Cayman S
It got a low top speed but acceleration is great and control is the best amongst heat 1 cars by far. - SelfDestruct
That was my starter car in the game. - EARL
If you drive this, then you are in the line of success - Ananya
V 1 Comment
The Newcomers
?
Koenigsegg Agera R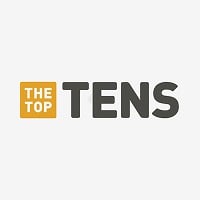 By far the best car on the game! the speed difference between the veyron and is car is very high and the handling of it suits me more than any other car on the game except the 458. The problem with the 458 is that it can feel slow if you have just finished driving on of the faster cars like the mclaren f1 or even the aventador. Now I haven't finished my racer career because my game broke but I was at the sls. Definitely would say it was the best racer car I had driven so far. Also my game broke before I could get any DLC.
The Contenders
11
Pagani Huayra
Second highest top speed, good handling, looks and acceleration, and more durable and stonger than all in its class except the f12. I believe this is the best all-rounder.
V 3 Comments
12
Ferrari Enzo Ferrari
Good handling, acceleration and durability.
In my opinion it is the best car in the last 5 cars in terms of durability and controlling. I enjoy drifting with this and also without any fear of being wrecked or busted while doing hot persuits.
13
Lamborghini Aventador LP720-4 50th Anniversary
Best car in the game
I say best overall car in nfs rivals: mind blowing top speed; super fast acceleration; best controlling car in nfs; super strong and very durable.
14
Porsche 911 GT3
The control with the speed and durability
Best car for free roam.
Love it. Nice handling and good speed when maxed.
Fantastic
V 1 Comment
15
Ford Mustang GT 2015
Use this car for everything. Good all around car.
Fastest Amoung 1 heat cars
This car is reaally amazing if it's maxed out, I definitely think it should be in the top 15 - MustangMster
16
Jaguar XJ220
Bad acceleration but good top speed and pursuit durability. - SelfDestruct
17
Bugatti Veyron
The Super Sport appeared as a police car. Therefore, it should be removed from this list. Nonetheless, it sucked even as a cop. It either understeers or oversteers. - SelfDestruct
The bugatti veyron is without a doubt one of the fastest but I don't recommend going fast on a road with: traffic,hard turns and bumps.
This wasn't even in the racer faction. It only appeared as a cop car. - SelfDestruct
Best car! so fast! and durability is great but the way that thing goes in a straight line is like nothing I have ever felt (now ik the koenigsegg and Hennessy r faster but I find this has a better sensation of speed in the straights)
18
Ferrari 458 Spider
458 is the beast! Drifts well, sounds ORGASMIC and pretty darn fast!
Lightly Modded Runs amazing great handling acceleration is killer among other cars in its class... Con Durability it doesn't hold up well if your battling more than 3 cops...
I modded this thing like mad an it is MMMAADD I love the mix of speed and steering and duribility it is simply the best car in nfs rivals on the xbox 360.
19
Lamborghini Super Trofeo
The spolier look badass when you race in this. Best car for top speed
20
Aston Martin Vanquish
Really good control for beginners
Good car for starting
Just like the porsche cayman S but bigger.
BAdd New Item
Recommended Lists