Top 10 Nerdy TV Characters
My favorite part of TV is the many annoying nerds that we've grown to love. It takes a special actor to pull it off. Someone who is willing to be type cast for the rest of their career. Most of them say they wouldn't have it any other way.

1 Sheldon Cooper - The Big Bang Theory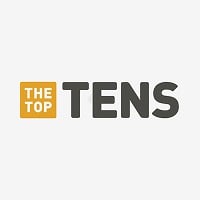 Sheldon Lee Cooper, Ph.D., Sc.D., is a fictional character in the CBS television series The Big Bang Theory, portrayed by actor Jim Parsons.
Does he ever stop thinking? Science comes easy for him, but doing the laundry, driving, dating and eating out are big obstacles for Dr. Cooper. - kayebea
Funniest nerd that everybody loves.
The genius "alien" scientist, he is the best of em all.
I can't believe sheldon isn't at the first spot... nobody beats him...
Does he have a unqiue mind?!?! I'm serious he's the smartest T.V. character I ever met!
2
Steve Urkel - Family Matters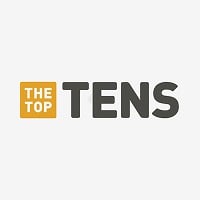 He badly needs a clothing make over; those pants just kill me. I hated to see Urkel grow up. - kayebea
I like all the destruction he has made.
3
Pee Wee Herman - The Pee Wee Herman Show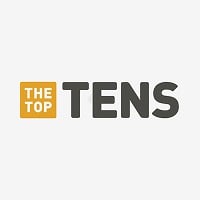 Pee-wee Aloysius Herman is a comic fictional character created and portrayed by American comedian Paul Reubens.
The Peter Pan of modern times. Paul Rubens does a good job of keeping Pee Wee young at heart. - kayebea
4
Al Bundy - Married With Children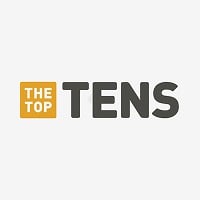 Al Bundy is a fictional character and the main protagonist of the American television series Married... with Children, played by Ed O'Neill.
This down on his luck simpleton keeps the laughs coming, along with a great ensemble cast. - kayebea
5
Alan Harper - Two and Half Men
I can't help feeling sorry for him, and at the same time rooting for him to do something right, just once. He thought it would be sexy to start smoking a pipe, and ended up burning down Lindsey's house. He decided to romance Melissa while at the same time hosting an "Open House. " He smoked weed in bed with her mother while she went out for pizza. You never know what he will do next. - kayebea
6
George Costanza - Seinfeld
Could anyone have more problems then George? He keeps himself busy creating problems for himself, his friends and his parents. - kayebea
7
Niles Crane - Fraiser
If the voice of a nerd had a name it would be Niles. His melodic voice describes the many problems he faces with his rich and snobby wife Maris. - kayebea
8
Mussolini Millhouse Van Houten - The Simpsons
He is the target of every bully in town, including Bart. - kayebea
9
Tim Taylor - Home Improvement
Tim is always thinking, planning and plotting his next project. They know him by name when he visits the ER, after his many explosions and mishaps. - kayebea
10
Betty Suarez - Ugly Betty
Cool smart gal that shows brains can be beautiful as well as necessary to achieve success.
A fish out of water. - kayebea
The Contenders
11
Carlton Banks - The Fresh Prince of Bel Air
He is such a lovable nerd! Who doesn't love Carlton's dorky dance?
12
Raj Koothrappali - The Big Bang Theory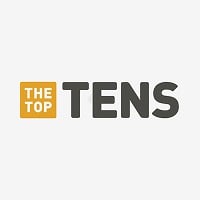 Rajesh Ramayan "Raj" Koothrappali, Ph.D. is a fictional character on the CBS television series The Big Bang Theory, portrayed by British Indian actor Kunal Nayyar.
13
Filburt - Rocko's Modern Life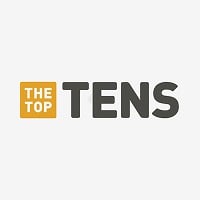 Filburt Shellbach is a main and supporting character of the cartoon Rocko's Modern Life and the comic book series of the same name.
"LET'S FROLIC INNOCENTLY IN NATURE" - in the most constipated voice imaginable - xandermartin98
I AM THE CHEESE! I AM THE BEST CHARACTER ON THE SHOW! I AM BETTER THAN BOTH THE SALAMI AND THE BALONEY COMBINED!
14 The Tenth Doctor - Doctor Who
15 Abed Nadir - Community
16
Danny Tanner - Full House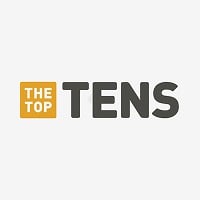 He was a huge clean freak, and he tended to ramble on and on at times. - DaWyteNight
17
Spencer Reid - Criminal Minds
He has an IQ of 187, an eidetic memory, he can read 20.000 words per minute, and he's SO HOT! He's just adorable, a genius! But he's really hot & incredibly nice & selfless! And he makes me want to cuddle with him forever!
I LOVE YOU REID! BEST NERD EVER!
18
Eric Forman - That '70s Show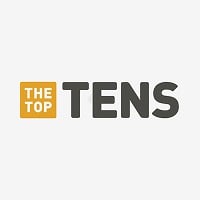 Eric Albert Forman is a fictional character in Fox Network's That '70s Show, portrayed by Topher Grace. Eric is based on the adolescence of show creator Mark Brazill.
The dude always talked about Star Wars.
Let's face it, Eric was a huge nerd. - DaWyteNight
19 TJ Henderson - Smart Guy
20 Maurice Moss - The IT Crowd
21
Twilight Sparkle - My Little Pony: Friendship is Magic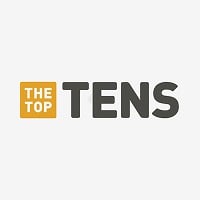 Twilight Sparkle is the primary main character of My Little Pony Friendship is Magic. She is a female unicorn pony who transforms into an Alicorn and becomes a princess in Magical Mystery Cure.
All about those books
22 Cookie - Ned's Declassified
23
Jimmy Neutron - The Adventures of Jimmy Neutron: Boy Genius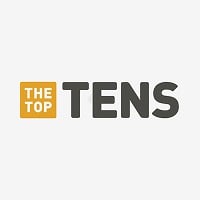 James "Jimmy" Isaac Neutron is a fictional character and the main protagonist of the Jimmy Neutron franchise . He is most notably the main protagonist of the 2001 American 3D computer-animated comic science fiction film Jimmy Neutron: Boy Genius and the main protagonist of the American computer animated ...read more.
He's very nerdy about science and that's my favorite school subject - Neonco31
24
Franklin Mumford - My Wife and Kids
"Any who", how was this kid not in the list from the start? - DaWyteNight
25 Samuel "Screech" Powers - Saved by the Bell
26 Quinn Pensky - Zoey 101
27
Angus MacGyver - MacGyver
True nerd. Not a dork like the rest that are listed
So nerdy he needs added twice
28 Steve - American Dad!
29
Princess Bubblegum - Adventure Time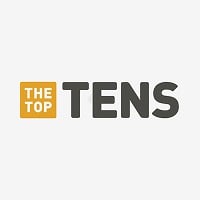 Princess Bonnibel Bubblegum of the Candy Kingdom is a fictional character in the Adventure Time animated series on the Cartoon Network.
30 Roba - The Problem Solverz
31 Potsie Weber - Happy Days
32
Bill Nye - Bill Nye the Science Guy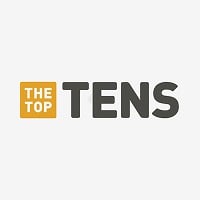 William Sanford "Bill" Nye, popularly known as Bill Nye the Science Guy, is an American science educator, television presenter, and mechanical engineer.
33 Cody Martin - The Suite Life Series
34 Kevin French - Mission Hill
35 Cure Moonlight / Yuri Tsukikage - HeartCatch Precure
36 Tsubomi Hanasaki / Cure Blossom - HeartCatch Precure
37
Chloe Park - We Bare Bears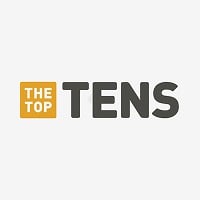 38 Cory Mathews - Boy Meets World
39
Edd - Ed, Edd n Eddy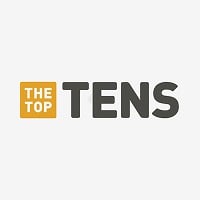 Edd, mostly referred to by his nickname "Double D," is one of the three protagonists in the Canadian-American animated comedy television series Ed, Edd n Eddy. He is the physically weakest but the most intelligent member of the Eds.
40 Theo Huxtable - The Cosby Show
41
Ray Barone - Everybody Loves Raymond
Dude was a huge cornball - DaWyteNight
42 Kerry Hennessy - 8 Simple Rules
43
Topanga Lawrence - Boy Meets World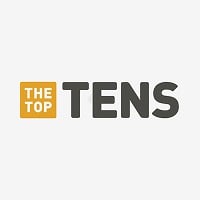 Topanga Lawrence Matthews is a fictional character from the television series Boy Meets World and the spin-off series, Girl Meets World. She has been portrayed by Danielle Fishel throughout both series' run and has been a main character for most of the series.
44
Sandy Cheeks - Spongebob Squarepants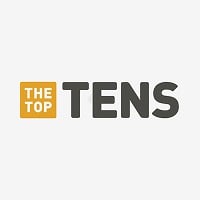 Sandra "Sandy" Cheeks is a fictional character in the Nickelodeon animated television series SpongeBob SquarePants.
45
Denzel Crocker - Fairly Odd Parents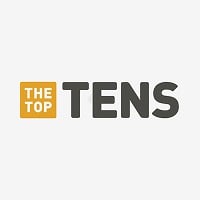 Denzel Quincy Crocker is a fictional character from the American animated series The Fairly OddParents created by Butch Hartman for Nickelodeon. He is the mentally unstable school teacher of Timmy and is one of the main antagonists in the series.
46
Dexter - Dexter's Laboratory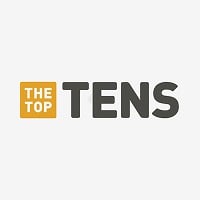 Dexter is a fictional character and the titular protagonist of the Cartoon Network animated series, Dexter's Laboratory.
47 Harold Finch - Person of Interest
48 Alex P. Keaton - Family Ties
49
Carol Seaver - Growing Pains
Yes she was really nerdy about her grades and studying, while Mike didn't ever study enough.
50 Robert Barone - Everybody Loves Raymond
PSearch List