Top 10 NES Classic Edition Games
covenste
31 years after the launch of the original Nintendo Entertainment System, Nintendo launched the NES Classic Edition which comes with 30 original Nintendo games pre-installed. Here are all the best games for the new console ranked from top to bottom.
The Top Ten
1
Super Mario Bros. 3

I love Super Mario Bros. 3. I have the NES Classic edition.
Awesome game - LarryLarrington
2
Castlevania
Love that game, it's one of the best games ever made; but it's also one of the hardest, but that's what makes it so good.
3
Super Mario Bros.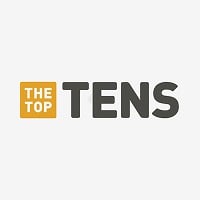 4 The Legend of Zelda
5
Tecmo Bowl

6
Mega Man 2

7 Punch-Out!!
8
Super Mario Bros. 2

9
Metroid

10
Dr. Mario

The Contenders
11 Final Fantasy
12 Super C
13
Double Dragon II

Probably still have scar tissue in my thumb from this game. Along with Bubble Bobble, this was one of the games where it helped to hold the controller with your right thumb under the controller and the A and B buttons being covered by the right index and middle fingers. Using two fingers made it easier to spam the spinning kick where you needed to push both buttons at the same time.

Also, this became my first fighting game for 1 v 1 local play combat. Simply knock out the first round of baddies, don't move forward, and now you and the other person playing can duke it out with each other. - covenste
14
Bubble Bobble

How many nights did I fall asleep with the tune from this game still playing in my head? A ton. - covenste
15 Ninja Gaiden
16
StarTropics

17
Galaga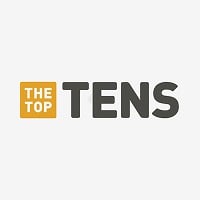 How can you not love this game! Starts out easy, then gets extremely difficult. Just wait till you get to stage 20!
18
Kirby's Adventure

19
Kid Icarus

20
Zelda II: The Adventure of Link
"You have water. Come to my house." -Random NPC ( ͡° ͜ʖ ͡°) - Dawscr
21 Gradius
22
Pac-Man

23
Mario Bros.

24
Donkey Kong
It is a fun game to play
25
Donkey Kong Jr.

26
Balloon Fight

27 Castlevania II: Simon's Quest
28
Excitebike
Vastly underrated game. Sure, working through the pre-programmed tracks doesn't take long, but then you can make your very own tracks and work to master them. - covenste
29
Ghosts 'n Goblins

30
Ice Climber

31
Hogan's Alley

Besides Duck Hunt; this is beyond any doubt, the best shooting game for the NES.
Not sure why this game is not on here, it's not on the NES classic. - LarryLarrington
I love this game
32
Godzilla: Monster of Monsters!

This is my all time favorite game on the NES! I mean not the best of all time. But still my favorite. I mean it's ok if you are complaining because it's too difficult. Basically it's true. A bunch of Godzilla games are difficult, because they were all made by Toho Co. Ltd and Bandai Namco. This is one of the G-Games that's enjoyable. Others that are also enjoyable by Toho are; Godzilla Vs. (PS4), Godzilla: Kaijuu Daikenssen (Super Famicom aka The Japanese Super Nintendo), Godzilla: Battle Legends (Turbo Duo), and maybe Super Godzilla (Super Nintendo).

P.S.
I didn't include the Atari Godzilla Fightings games that came out in the 2000s for an obvious reason, it's because that Toho never made those games, nor are they involved making them. But they're enjoyable.

So if you have not played Godzilla: Monster of Monsters? I HIGHLY RECOMMEND IT! Trust me. It's awesome. - asantalo
BAdd New Item
Related Lists

Top 10 Games on the SNES Classic Edition

Top 10 Games that Need to Be on the SNES Classic Edition

Top 10 Games that Need to Be on the Gamecube Classic Edition

Top 10 Best Complete, Collector, or Game of the Year Editions of Video Games
List Stats
32 listings
2 years, 124 days old

Top Remixes

1. Mega Man 2
2. Punch-Out!!
3. Super Mario Bros. 3
LarryLarrington

1. Super Mario Bros. 3
2. Castlevania
3. Super Mario Bros.
covenste
Error Reporting
See a factual error in these listings? Report it
here
.