Top 10 New Lesser Known Punk Bands
Top 10 list of some of what I consider the best new blood in the punk society there is
The Top Ten
1
Touché Amoré
By far definitely my favorite, as few bands are so in touch with their own selves to the point where their music and the people they are the same exact thing and where one represents the other. Honestly, they have a rather painful but also an almost healing manner of using their music to make you reflect on yourself, and realize the things you hate and love in yourself, and the darkness we all repress and hide and the fear of life we have that this band understands. that could just be me connecting with them on a personal level, however, and they could be used for easy listening if you really wanted to, because even in hardcore they still have just blinding energy and entirely built climaxes with so much added into them, most hardcore fans would love these dudes.
2
La Dispute
The lyrics are pure poetry song by a voice that gives out the right meaningful emotions that can send shivers down your spine.
3 Shorthand
4 Man Overboard
5 Defeater
6 Turnstile
7
The Legendary X-Rippers
40th year this year.
Tragically overlooked old school punx from Barnsley.
8 Modern Baseball
9 The Buttocks
10
Psycho Surgeons
An experience not to be missed at the time, and WWB a complete gentleman with the grease paint off.
Their late frontman Wild Willi Beckett is still legendary in Leeds/Bradford; check out mini-docu 'One last stand'. And the band has re-formed with a great new singer. Shamefully overlooked!
The Contenders
11 Snuff
12 Streetlight Manifesto
13
Masked Intruder
They are so great.just listen to"crime spree" or"25 to life" and you will see.
14 Nations Afire
15
Normahl
Great early 80's punk band from Stuttgart. Still going!
16
The F*ckwits
Clash-inspired Punk Rock from Sheffield with intelligent lyrics.
17
The Swindells
Old School Punk from Leeds.
18 In Evil Hour
19 On Trial Uk
20 Burning Flag
21 Borrowed Time
22 The Dead Milkmen
23 New York Dolls
24
The Adverts
Old school punk band. Crossing the Red Sea with The Adverts is one of the best punk albums of all time
25 X
26
The Saints
Great Australian punk band like radio birdman and the scientists. If you like the ramones and the damned you'll love the saints.
27
Home Grown
Good ska punk.
28 Guns n' Wankers
29
Rites of Spring
Good 80s hardcore band. Lead singer formed fugazi with Ian mckaye
30
Television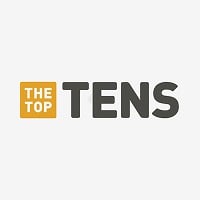 Television is an American rock band from New York City, most notably active in the 1970s. The group was founded by Tom Verlaine, Richard Lloyd, Billy Ficca, and Richard Hell.
Like a less popular talking heads.
BAdd New Item
Related Lists

Top Ten Lesser Known Rock/Metal Bands

Top 10 Lesser Known Thrash Metal Bands

Best Lesser Known Nu-Metal bands

Best Lesser Known Alternative Metal Bands
List StatsUpdated 4 Nov 2018
30 listings
5 years, 166 days old

Error Reporting
See a factual error in these listings? Report it
here
.