Top 10 New Orleans Saints All Time Draft Busts
htoutlaws2012
''WHO DAT!'' These players on this list aren't as much busts as they are players who were just the victims of unreal expectations. Others are legitimate busts—players whom the Saints undoubtedly would look back and ask for a mulligan for their forgettable career/run.
The Top Ten
1
Kevin Hardy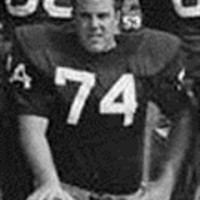 Not to be confused with the Kevin Hardy who had an okay career for the Jaguars. - thomwim
''Hardy never played a snap for the New Orleans Saints. For a first-round pick, the Saints obviously had greater expectations. Teams are not surprised when a fourth or fifth-round pick never plays for their team. But a first-rounder? Whoever was in charge of personnel for the Saints in 1967 had to be upset about this selection just a few short years later. Hardy went on to play four seasons for the 49ers, Packers and San Diego Chargers, but never did anything of note.'' How can somebody not play a single snap,and yet try to go to another team in the process is so early periods to be erased from New Orleans memory banks kill it with Fire! - htoutlaws2012
2
Russell Erxleben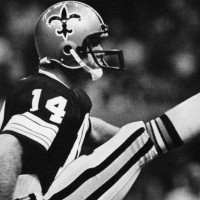 This has to be #1. You don't draft a punter in the first round, period. This guy later wound up in prison for a Ponzi scheme. - thomwim
Kicker and punter Russell Erxleben.
''Draft picks like Erxleben are the reason why the Saints had to wait 20 years for a winning season.
That is not a misprint. With the 11th overall pick they drafted a punter. In the first round. It pains me to even write that.'' I have a question who drafts special teams in the first round? That's unheard of to even think it actually happened back in 1979 near the end of Disco this didn't make New Orleans ''Stay Alive'' that's for sure. - htoutlaws2012
3
Ricky Williams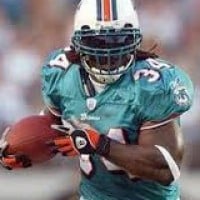 Errick Lynne "Ricky" Williams Jr. is a retired American football running back who played twelve seasons in the National Football League and one season in the Canadian Football League.
''When Mike Ditka traded his entire draft to the Washington Redskins for the No. 5 pick and Ricky Williams, he was making a bold declaration. That declaration was that Williams would single-handedly turn the fate of the Saints' organization from paper bags to perennial contenders. Instead, Williams's career didn't become a great one until Williams reached Miami. Yes, he had three pretty good years in New Orleans, but too much had gone wrong here for Williams to continue. Of course, his anxiety issues have been well-documented. Those issues are the likely perpetrator of his desire to leave New Orleans; he wasn't meant to be a guy who carried an entire franchise.'' Don't get this twisted good player, and all, but man was this a big mistake in the draft especially at he time we wouldn't anything this outrageous again. - htoutlaws2012
4
Jonathan Sullivan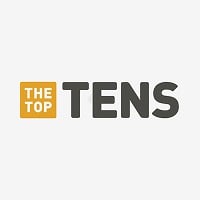 ''For his entire career, Sullivan found himself to the quarterback 1.5 times. That's certainly not what the Saints had in mind when they took him from Georgia, where Sullivan was a star for a very good Bulldogs team. Even worse, he had just 77 tackles of any kind, with three passes defensed and one forced fumble. When Sean Payton arrived in 2006, one of his first acts of business was getting rid of Sullivan.'' New regime needing to go in a much better direction that isn't humiliation. - htoutlaws2012
5
Shawn Knight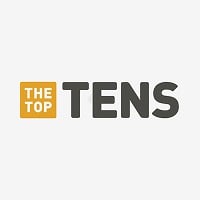 ''Shawn Knight played just one season for the New Orleans Saints before moving onto the Denver Broncos for another season, then one more in Arizona with the Cardinals. In total, he played three NFL seasons. For an 11th overall selection, that's hardly the type of career one would expect. For that reason, Knight is the greatest draft bust in New Orleans Saints history.'' Well at least Lattimore looks like a stud number 11 this was the absolute absolute of good player. - htoutlaws2012
6
Larry Burton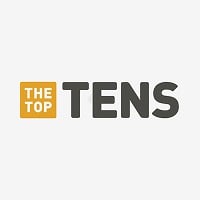 ''All Larry Burton had to show for three years in New Orleans was 35 catches and four touchdowns from 1975-77. The Times-Picayune's Peter Finney wrote at the time, Larry Burton had 9.3 speed and 11.5 hands. The Purdue product's blazing speed wasn't enough to compensate for his lackluster catching ability, and he was out of football by 1979.'' - htoutlaws2012
7
Royce Smith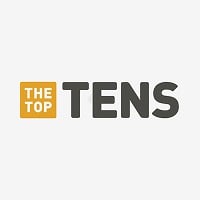 ''ESPN hadn't even been established yet. That said, drafting a guard No. 8 overall in any draft would likely have been criticized by some New Orleans media and any national media that spent any time on the draft.
Needless to say, Smith never made a mark in the NFL. He played just two seasons in New Orleans, then moved onto the Atlanta Falcons where he only lasted two more seasons.'' Drew Brees would be frustrated to have this guy protecting him every snap. - htoutlaws2012
8
Joe Campbell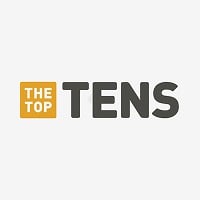 ''Campbell played four seasons for the New Orleans Saints, but only one of those was a full season. Of course, statistics are difficult to come by for players playing before 1982 on the defensive side of the ball.
Nonetheless, he has just two fumbles to his name. And the lack of games he in which he played seems to indicate that Campbell did little to make a name for himself in the NFL.'' Rickey Jackson could of needed you every game with disruption being made. - htoutlaws2012
9
Lindsay Scott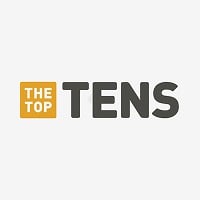 ''Here are Lindsay Scott's career numbers: 69 receptions for 864 yards and one touchdown.
Granted the NFL has changed a ton, but for four total seasons it wouldn't have been unrealistic to think the hero of the Georgia-Florida game in 1980 could have made a larger impact.'' This was way before today's team would look now, but in the 80's there was nothing Scott could do, but embrace what you could try to attempt. - htoutlaws2012
10
Les Kelley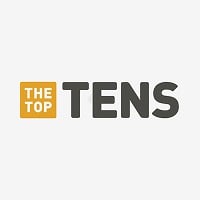 ''Let's start at the beginning. After the Saints traded away the No. 1 overall pick in 1967 for Baltimore QB Gary Cuozzo, their first-ever NFL Draft selection was Alabama fullback Les Kelley. Plain and simple, Kelley was a bust under coach Tom Fears, consistently injured and unable to find his way on offense or on defense as a linebacker. He was out of football in 1969 after recording just two interceptions and one fumble recovery in 30 games (zero starts).'' Interesting a full back of the 60's who amounted to nothing... blasphemy! - htoutlaws2012
BAdd New Item
Related Lists

Top 10 Best New Orleans Saints Players Going Into the 2018 Season

Best New Orleans Saints Players

Top Ten New Orleans Saints Players of the 2015-2016 Season

Best New Orleans Saints Players of 2016

Top Ten New Orleans Saints Players of the 2016-2017 Season
List Stats
10 listings
1 year, 206 days old

Top Remixes
1. Kevin Hardy
2. Russell Erxleben
3. Ricky Williams

htoutlaws2012
Error Reporting
See a factual error in these listings? Report it
here
.