Best New School Rappers
The Top Ten
1
Kendrick Lamar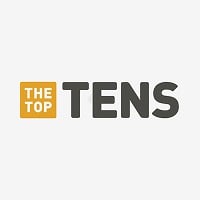 Kendrick Lamar Duckworth (born June 17, 1987) is an American rapper and songwriter. Raised in Compton, California, Lamar embarked on his musical career as a teenager under the stage name K-Dot, releasing a mixtape that garnered local attention and led to his signing with indie record label Top Dawg ...read more.
Every single album he drops is a classic
Kendrick is the best out there. There is nobody that you can say is better.
He is the king of the coast and New York and he is juggling them both
Out of all the Rappers in the new school rap game right now..this guy just does it for me, he is good, so good that each and every song he makes has a message to it. - 2strapes
V 13 Comments
2
J. Cole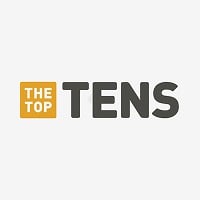 Jermaine Lamarr Cole, better known by his stage name J. Cole, is an American hip hop recording artist and record producer.
J. Cole really gets some undeserved hate. He did a wack job on "Mr. Nice Watch" but that is arguably (but probably) the only fault in his career. He didn't drop classic albums like Kendrick did, but his albums were consistently good with some classic tracks. Not many rappers can do that kind of job these days. His beat production has always hit that line between modern trendiness with nostalgia, which is also a very hard feat. His lyrics most of the time has a nice poetic edge, which again not many rappers out there care about anymore. The fact that he is below Drake in this list is just a big shame. I would say he does a better job in reaching a wider audience, he just sacrifices a little more of his art than K. Dot. Characters like J. Cole are essential to the game, they break the prejudice that all rap is wack like the likes of Lil Wayne and 2 Chainz, or too hard to decipher like K. Dot's. But people like Kendrick have difficulty reaching an audience that is radio friendly. Cole ...more - classick
Good flow, the BEST storyteller, great lyricist. It is almost impossible to outshine him on a track
I don't understand how he is below drake... J Cole is simply so much better... If you compare their lyrics, you'll see what I'm talking about...
Better than Kendrick, grinding very hard. and he is very relatable and has a nice flow
V 7 Comments
3
Logic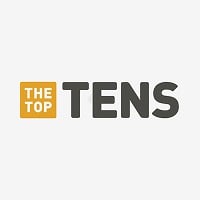 Born on January 22, 1990, in Gaithersburg, Maryland. Sir Robert Bryson Hall II, better known as Logic, is one of the most influential artists in the rap game today, with amazing lyricism and flow. Logic first gained major fame through making 2013's edition of the XXL Top-10 Freshmen List, and has easily ...read more.
One of the best technical genius deserve more attention drake way better than him and he writes all his song by himself so don't sleep on logic people!
I guarantee you in the next 3 years he will be at the top.
Just listen to Under Pressure, his work is a masterpiece. The best flow in the game, His lyrics are so amazing and the beat production by 6ix are so dope with his tracks. Listen to Dead Presidents 3, Under Pressure and Paradise and tell me he isn't the best
Hess good
V 4 Comments
4
Joey Badass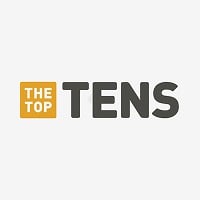 Jo-Vaughn Virginie Scott, better known by his stage name Joey Badass, is an American hip hop recording artist and actor.
I think his place is just after k dot and j cole. He is the best underground artist presently. He makes great music and he is damn underrated. He's gonna be at the top on upcoming days
underrated
Joey should be with J Cole & Kendrick lamar not here
Anos luz a frente de todos
V 2 Comments
5
Tyler, The Creator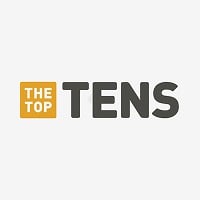 Tyler Gregory Okonma (born March 6, 1991), better known by his stage name Tyler, The Creator, is an American rapper, record producer, and music video director.
Him and Hopsin
Potato salad and okra are lit
Should be #3 - jameshoward
No
V 2 Comments
6
Chance The Rapper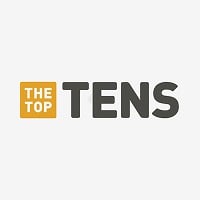 Chancelor Jonathan Bennett, known professionally as Chance the Rapper, is an American rapper, singer, songwriter, and record producer from the West Chatham neighborhood of Chicago, Illinois.
Chance is one of the best modern rappers for several reasons:
Flow - He has one the most unique and inventive flows in Hip-Hop right now. He uses his wide range of fast, but understandable, flows in many songs but I think the best example of him using his flow perfectly is in Ultralight Beam (by Kanye, featuring Chance). His flow is reminiscent of jazz improvisation in the way that it is divided into fast and distinctive phrases that often cross the barlines.

Production - At a time when generic trap beats are dominating the hip-hop airwaves, any inventive production is welcome and Chance's beats are most definitely a huge breath of fresh air in this crowded industry. The way he uses jazz chords and rhythms and synths to create such a peppy and soulful mood is amazing. Plus, his use of a gospel choir in many songs just adds to the musicality and beauty of his music. Plus, he knows when to slow it down and to simplify his music such as with 'Same Drugs'.

Innovative - ...more
Chance should definitely be among the top ten. In terms of flows he is the king, lyricism he is beast and his stories are great. I just wish he could do something to get out there more
He is amazing go listen to parnoia
7
ASAP Rocky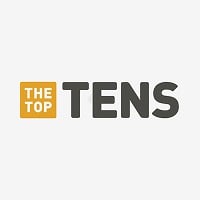 Rakim Mayers, better known by his stage name ASAP Rocky, is an American rapper, record producer, director and actor from Harlem, New York.
A$AP Rocky is one of the best rappers in the game right now, and in my opinion is third only to Kendrick and J Cole. His voice is arguably the best in the game and his flow is hard to match. From fire trap beats to old school beats, he can rap very quickly and understandably, dropping witty bars over a variety of different beats, as well as sing and provide a slow chorus between verses. Yes, his subject matter is repetitive and basic but he thrives within that and can give sharp bars about it that conscious rappers cannot come up with when talking about racism or politics. Overall, rocky is one of the best rappers that can be found.
A$AP Rocky,Drake and Tyler are trash! And Kanye and Lupe Fiasco are not new school rappers. And A$AP is straight trash,all he really raps about is money,hoes,drugs,his subject matter is very repetitive,dude is rapping off beats,only thing this dude have is fire trap beats. Just garbare...
8
Drake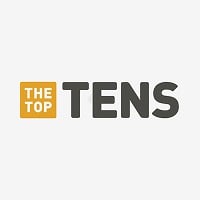 Aubrey Drake Graham, known professionally as Drake, is a Canadian rapper, singer, songwriter, record producer and actor, born on October 24, 1986 in Toronto, Canada. He started his career on Canadian reality show "Degrassi: The Next Generation".
Most overrated rapper. Really doesn't compete with anybody in the to then let alone the top 3. Talks about drugs, money, and females. Only thing he has is beats, take that away and look at what happens. Ever heard him freestyle, has the worst freestyles ever.
Drake is so mainstream u can't even put him in this category men I don't see him as a rapper for me it's a singer he can't rap and his lyrics are often trash please people listen to real music like kendrick or something but not Drake this dude is overhyped since the hotling bling video now he steps in the white mainstream szene acting like the new male version of taylor swift
When he wants to, he can compete for number 1. When he is not singing (that is)
The most versatile artist period
V 2 Comments
9
Hopsin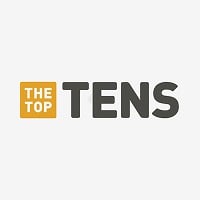 Marcus Jamal Hopson, better known by his stage name Hopsin, is an American rapper, record producer, director and actor from Los Angeles, California. Hopsin was born on July 18, 1985. His first album was called Emurge but he's best known for his album titled Raw.
He's that one rapper were either he has amazing songs (ill mind 5-7) and has some not so great songs. His only downfall is that he's self produced. He only produces his songs on his album and to be honest, the beats just aren't that great and that's what gets people hating and calling him corny because people like drake fans click on his music expecting a thumping beat and that's not what hopsin is all about. Its about the music, not about looking cool.
Hopsin's has very good lyrics and messages in his songs he is also independent.
Love him. Should be in the top 10 at least
Was supposed to be signed by Eazy-E, but deal didn't work out with Eazy's wife after Eazy passed away.
10
Kanye West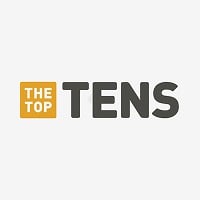 Kanye Omari West is an American rapper, songwriter, and fashion designer. He was born on June 8, 1977 in Atlanta, Georgia. After West's parents divorced, him and his single mother moved to Chicago, Illinois. At the age of 10, West temporarily moved to Nanjing, China, because his mother was teaching ...read more.
Don't get me wrong, Kanye is a great rapper. But he is nit new school. His first album dropped in 2004.
Good rapper, but not new school. - jameshoward
He is influecial
He should be #1
The Contenders
11
Childish Gambino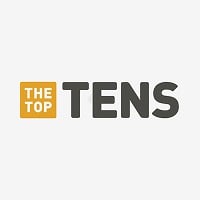 Donald McKinley Glover Jr. is an American actor, comedian, writer, director, rapper, and DJ. He performs music under the stage name Childish Gambino and as a DJ under the name mcDJ.
Has the ability to make a legitimate, coherent concept album-- something that's been left behind in this new age
One of the best existing rap flows right now, and has a brilliant delivery. His aggressive one is probably best. While he can be corny (like most rappers) he has his amazing punchlines and clever lyricism. His beats are self produced (mostly) and his voice fits perfectly almost every time.
Only thing I want him to shut up about is Asian girls.
12
Earl Sweatshirt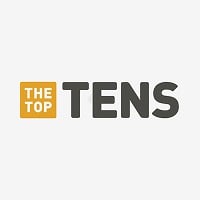 Thebe Neruda Kgositsile, better known by his stage name Earl Sweatshirt, is an American rapper, record producer, and disc jockey from Los Angeles, California.
Great vibe message most underrated rapper nice dude I meet him in a concert! and for sure talented rapper that I know with logic
One of the best ever on a technical level, with rhymes schemes, etc. Anyone who voted Tyler is sleeping on Earl.
Best metaphors on this list by far, easily a top 5 rapper lyrically
Should be #7 - jameshoward
V 8 Comments
13
XXXTentacion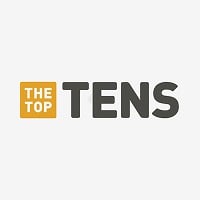 Jahseh Dwayne Onfroy (born January 23, 1998), known professionally as XXXTentacion, and often referred to as X, is an American rapper, singer and songwriter.
Everyone titles him as the most controversial rapper but also he was the realist not only rapping about life but incorporating his true feelings as well not caring of the after effect that's something you don't see from a lot of rappers to not only tell you how they feel but to let you in their mind and show you the real side of life feeling the emotional part
Most versatile artist I have ever heard
He is the best
Most versatile rapper
V 5 Comments
14
Travis Scott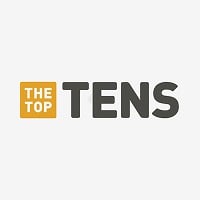 Jacques Webster, better known by his stage name Travis Scott, is an American hip hop recording artist, record producer and musician from Houston, Texas.
Best rapper alive
Top 10 without a doubt. 31 is quite ridiculous. His number back him up far more than this ranking.
He's nice - BreakFastBeast2005
He has an unique ear for song porduction,should be in top 10
15
Lupe Fiasco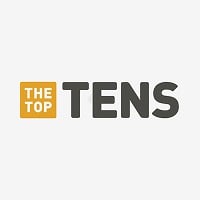 Wasalu Muhammad Jaco (born February 16, 1982), better known by his stage name Lupe Fiasco, is an American rapper, record producer, and entrepreneur. He rose to fame in 2006 following the success of his debut album, Lupe Fiasco's Food & Liquor. He also performs as the frontman of rock band Japanese Cartoon ...read more.
Best lyricist, great storyteller listen to "The Cool", Good flow
16
Schoolboy Q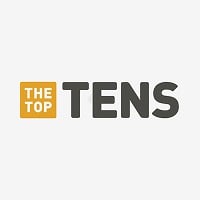 Quincy Matthew Hanley, better known by his stage name Schoolboy Q, is an American hip hop recording artist from South Central Los Angeles, California.
Titties, ass, hand in the air
Because I said so, Hoe
17
Big Sean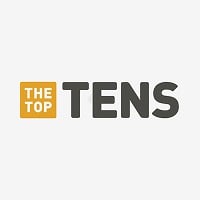 Sean Michael Leonard Anderson, known professionally as Big Sean, is an American hip hop recording artist from Detroit, Michigan.
His lyricism is witty, delivery impeccable, and also has a great vibe.
Just listen to any song on dark sky paradise
It is so good
Master of word play - Dreamrap
Should be #8 - jameshoward
18
Ab-Soul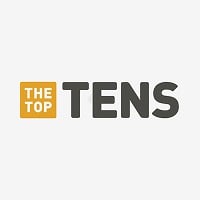 Herbert Anthony Stevens IV, better known by his stage name Ab-Soul, is an American rapper from Carson, California.
Dope eazy e double love soul appreciate his work check him out he's dope
Good flow message can be the new eazy e
Should be #6 - jameshoward
I can't say a lot about this guy, cause his music is so good, he focuses more on Soul music which most artist can't do👌🏽 - 2strapes
19
A$ap Ferg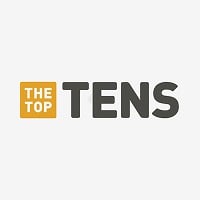 He has a great flow, and his lyrics make sence - 2strapes
Should be #11 - jameshoward
20
Wiz Khalifa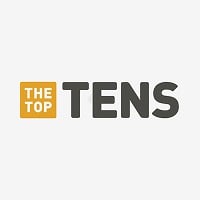 Cameron Jibril Thomaz, better known by his stage name Wiz Khalifa, is an American rapper, songwriter, and actor. He was born on September 8, 1987.
This guy sucks and he shouldn't be here this is best new school rappers not worst rappers.
Deserves to be on the list him and fetty
he's dope - CoolMods
21
Joyner Lucas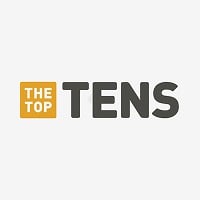 Should be top 3. He puts so much time into his music and gets so little recognition
So underrated
Best rapper of 2018, should be #16 - jameshoward
He got sick bars on my mama
V 2 Comments
22
Danny Brown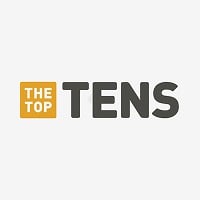 Most innovative man in Hip Hop rn
23
Fetty Wap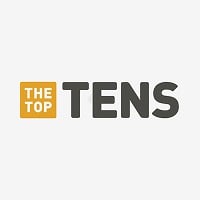 Willie Maxwell II, better known by his stage name Fetty Wap, is an American hip hop recording artist from Paterson, New Jersey.
UNDERRATED
Fell off for a reason. Saved by his melodic delivery.
Other than that he's trash as a rapper.
I like his music, but he's horrible as a rapper
24
Mac Miller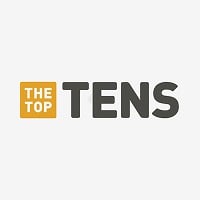 Malcolm James McCormick (January 19, 1992 – September 7, 2018), best known by his stage name Mac Miller, was an American rapper from Pittsburgh, Pennsylvania. He was also a noted record producer under the pseudonym Larry Fisherman. Miller died of an apparent drug overdose on September 7, 2018.
What he is not that go - CoolMods
Most dope
Rest In Peace - Ethan-metal1
25
Big K.R.I.T.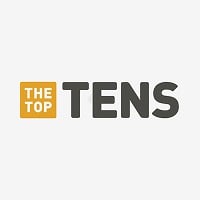 Justin Scott, better known by his stage name Big K.R.I.T., is an American rapper and record producer from Meridian, Mississippi.
Krit is the new king of the south. He should be easily top 5 on this list. Mt. Olympus is one of my favorite songs of all time.
Should be #13 - jameshoward
26
Denzel Curry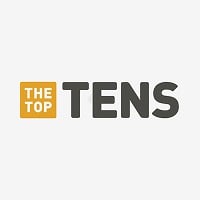 Denzel Rae Don Curry (born February 16, 1995) is an American rapper and songwriter from Carol City, Florida. He released his debut full-length album, titled Nostalgic 64 on September 3, 2013. His second full-length album, titled Imperial, was released on March 9, 2016.
Should be higher - jameshoward
Clout cobain. He is the most underrated rapper and is an amazing lyricist who is top 5 for me
Underrated - Jon8201
27
Meek Mill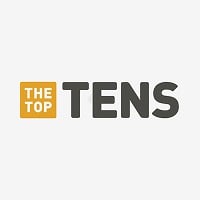 Robert Rihmeek Williams, better known by his stage name, Meek Mill, is an American hip hop recording artist.
If he can come out of the very deep hole the drake beef put him in then I see him competing for whatever is behind kendrick, j cole, drake, g eazy, logic, and joey badass
28
Vince Staples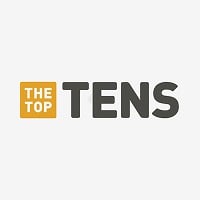 Vincent Jamal Staples is an American rapper from Long Beach, California. He is part of the hip hop trio Cutthroat Boyz alongside fellow Californian rappers A$ton Matthews and Joey Fatts.
He has a dope flow and he should be top 10
He seems cool for sure
One of the best lyriscists in the game
Should be #14 - jameshoward
29
21 Savage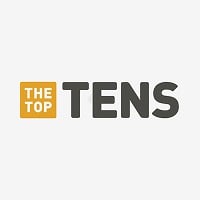 Shayaa Bin Abraham-Joseph (born October 22, 1992), better known by his stage name 21 Savage, is an American rapper. He received attention for projects such as Free Guwop (2015) as well as Savage Mode (2016, with Metro Boomin) before going on to release his debut album, Issa Album (2017). He is best ...read more.
This guy's lyrics don't even make sence, he sounds more like his retarded.
30
Macklemore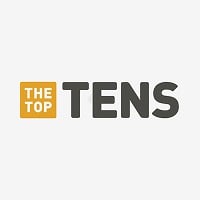 Ben Haggerty, (born, June 19, 1983) known by his stage name Macklemore and formerly Professor Macklemore, is an American singer and songwriter from Seattle, Washington.
If you reading this in 2017 he is not relevant at all and Kendrick Lamar is still the hottest rapper
He should be number one
No auto tune,no mumbling and raps lyrics with meaning
Plus his songs are ridiculously catchy that it makes an underground rapper like him to appear on the radio many times
He beats Kendrick Lamar any day in terms of beats,flow and lyrics.
He is one of the few rappers of today that actually saves hip-hop from trash like Drake,Lil Yatchty and Desiigner
The same can be said for all the autotuned and mumble rappers out there.
He,Eminem,Logic,Pitbull,MGK and Kendrick are among the best new school rappers of today.
Stop being a disgrace to hip-hop,people and listen to real rap!
HAHAAHAHA REALLY LMAO TRASH PUT KATY PERRY INSTEAD AND I BET SHE SPIT MORE BARS THAN THIS WHITE DUDE
31
Future
His 2015 stuff was the goat but not so much anymore.
HE IS THE FUTURE
32
Quavo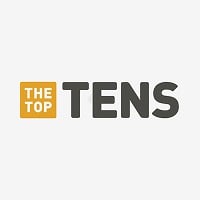 Lol I all this guy can do it just mumble most of his songs don't make sence, the only dope thing is the beat - 2strapes
33
Tekashi69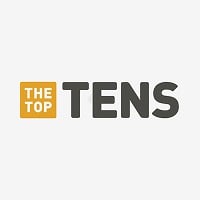 This guy is Sh? $&T first of all: He can't rap, his lyrics suck, he looks like a clown and even sounds like a clown and music is not his think. *NOT AT ALL* - 2strapes
Shouldn't be on this list lol? don't even knowhow to freestyle
34
Machine Gun Kelly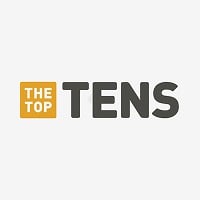 Colson Baker, better known by his stage names MGK and Machine Gun Kelly, is an American rapper and actor, from Cleveland, Ohio.
Had the guts to diss Eminem so I give him 3 out of 5 - Ethan-metal1
he a cuck
35
Pusha T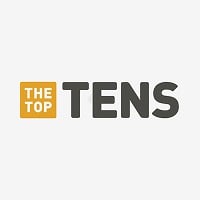 36
Kid Ink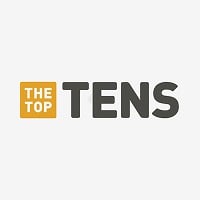 37
Lil Skies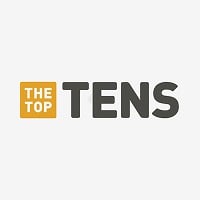 The best. DOESN'T MUMBLE
38
Wale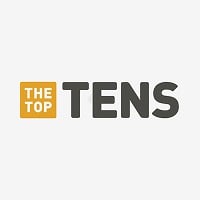 Olubowale Victor Akintimehin, better known by his stage name Wale, is an American recording artist, record producer and actor.
All I can say is, this guy is good, I like how he expresses his music - 2strapes
39
Young Thug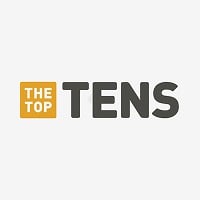 Jeffrey Lamar Williams, better known by his stage name Young Thug, is an American rapper from Atlanta, Georgia. He became known for his commercial debut single "Stoner." Notable Albums/Mixtapes: Barter 6, Slime Season, Slime Season 2, I'm Up, Slime Season 3
Lol out of all rappers this guy is the worst even Future tries, his songs are all garbage and he sounds like his alwys crying. He should even be on this list - 2strapes
Trash
40
Lil Peep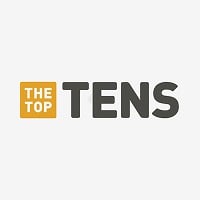 Rest In Peace - Ethan-metal1
41
Kid Cudi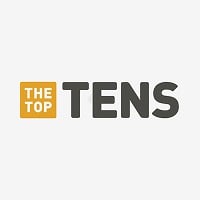 Scott Ramon Seguro Mescudi, better known by his stage name Kid Cudi, is an American recording artist and actor from Cleveland, Ohio.
Should b #3 also hail trump
Kid Cudi really deserves to be higher than people like Lil Yachty
Should be #36 - jameshoward
42
Witt Lowry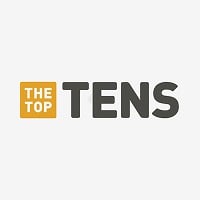 43
Juice WRLD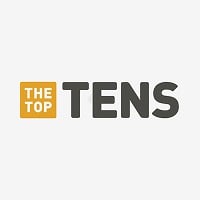 44
Jay Electronica
He's great, but I don't think he's new school. - jameshoward
he sucks
45
Lil Uzi Vert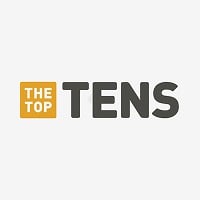 Symere Woods, better known by his stage name Lil Uzi Vert, is an American hip hop recording artist and songwriter.
46
Yelawolf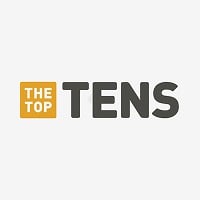 Michael Wayne Atha (born December 30, 1979), better known as Yelawolf, is an American rapper from Gadsden, Alabama. In his early years, Yelawolf released his first independent album "Creek Water', which was released in 2005. During 2005 to 2010, he released one extended play (EP) and four mixtapes. ...read more.
47
Dave East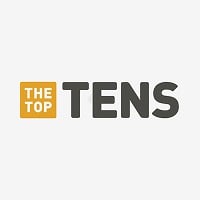 Should be at #34 - jameshoward
48
Isaiah Rashad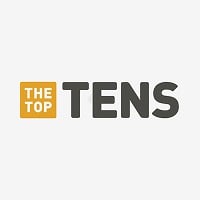 King of vibe
Should be #27 - jameshoward
49
Jay Rock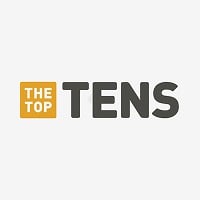 His songs are awesome I can tell you that, he has a good flow and always on track with his beat - 2strapes
How is this below multiple mumble rappers
90059 is better than To Pimp A Butterfly in my opinion.
Should be #25 - jameshoward
V 1 Comment
50
DJ Khaled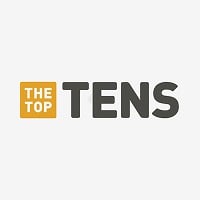 Khaled Mohamed Khaled, known professionally as DJ Khaled, is an American record producer, radio personality, DJ and record label executive.
Lol I think I shouldn't say anything about this guy, his not even a rapper just a producer, he shouldn't even be on the rap list cause he can't rap - 2strapes
MAJOR SUCCESS TO THE RAP SCENE HAHAAHAH THEY don't WANT YOU TO WIN
ANOTHER ONE
WE THE BEST
PSearch List
Related Lists

Best Old School Rappers

Best Rappers From New York

Top Ten New Breed Rappers

Top 10 Rappers Born in New York
List Stats
1,000 votes
80 listings
5 years, 87 days old

Top Remixes (10)

1. Kendrick Lamar
2. J. Cole
3. Chance The Rapper
classick

1. Kendrick Lamar
2. J. Cole
3. Joey Badass
GKnaepen

1. Tyler, The Creator
2. Kanye West
3. ASAP Rocky
2234
View All 10
Error Reporting
See a factual error in these listings? Report it
here
.