Best New School Rappers
Who are the most skilled new school rappers who consistently bring talent and lyricism to the table and continue to keep hip hop alive? When we say new school, we are talking about rappers who have gained their success from 2010 through the present, and keep in mind it should be based mostly on skill and quality, even though some people will just add their favorites based more on popularity and hits.
The Top Ten
Kendrick Lamar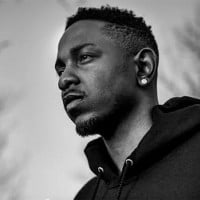 Kendrick Lamar Duckworth (born June 17, 1987) is an American rapper and songwriter. Raised in Compton, California, Lamar embarked on his musical career as a teenager under the stage name K-Dot, releasing a mixtape that garnered local attention and led to his signing with indie record label Top Dawg ...read more.
Kendrick is it. And that fella who called Kendrick a dummy has the worst brain on the planet. So says a neurosurgeon.
He isn't even the best lyricist of today lmao people nowadays
May lack in some aspects where others are better, but he's the most rounded rapper out there, a jack of all trades not a single song of his that I have to play more than once when it comes on
Yeah,though he's not my favourite but the man definitely is the goat
J. Cole

Jermaine Lamarr Cole, better known by his stage name J. Cole, is an American hip hop recording artist and record producer.
J. Cole is obviously better than Kendrick his lines are deeper, he brings more live to this music that any other new school rapper, he can flow on any genre of music and still sound perfect, he lines can make you study and feel them even after 5 months of when you first listened to them if you listen to it again and get a more boarder abd deeper understanding to what he said that's why his music or songs never get old
J. Cole really gets some undeserved hate. He did a wack job on "Mr. Nice Watch" but that is arguably (but probably) the only fault in his career. He didn't drop classic albums like Kendrick did, but his albums were consistently good with some classic tracks. Not many rappers can do that kind of job these days. His beat production has always hit that line between modern trendiness with nostalgia, which is also a very hard feat. His lyrics most of the time has a nice poetic edge, which again not many rappers out there care about anymore. The fact that he is below Drake in this list is just a big shame. I would say he does a better job in reaching a wider audience, he just sacrifices a little more of his art than K. Dot. Characters like J. Cole are essential to the game, they break the prejudice that all rap is wack like the likes of Lil Wayne and 2 Chainz, or too hard to decipher like K. Dot's. But people like Kendrick have difficulty reaching an audience that is radio friendly. Cole ...more
Good flow, the BEST storyteller, great lyricist. It is almost impossible to outshine him on a track
I don't understand how he is below drake... J Cole is simply so much better... If you compare their lyrics, you'll see what I'm talking about...
Joey Badass

Jo-Vaughn Virginie Scott, better known by his stage name Joey Badass, is an American hip hop recording artist and actor.
Definitely better than Kendrick or Logic or even Cole at times.
He's boom bap, on any beat. Def higher than tyler and logic easy
Listen to 1999 & B4.da.$$
He is One of the greatest rappers of the new generation
In this generation, the only rappers that I think are above him are kendrick & cole
Best flow, brings back golden era
Tyler, The Creator

Tyler Gregory Okonma (born March 6, 1991), better known by his stage name Tyler, The Creator, is an American rapper, record producer, and music video director. ...read more.
Tyler is a legend, literally GOAT. I don't see any other rappers who produce their entire albums over here...
Tyler the creator is one of the best at rhyming words of this generation
Potato salad and okra are lit
Him and Hopsin
Logic

Born on January 22, 1990, in Gaithersburg, Maryland. Sir Robert Bryson Hall II, better known as Logic, is one of the most influential artists in the rap game today, with amazing lyricism and flow. Logic first gained major fame through making 2013's edition of the XXL Top-10 Freshmen List, and has easily ...read more.
Decent rapper though I don't like him as much as I did 3-4 years ago, as I have found modern rappers who are more lyrical like Bishop Nehru, Locksmith, Your Old Droog and KAAN to name a few, plus a lot of his recent music is very mainstream sounding and he's basically just a more lyrical version of Drake now.
One the most versatile artists of all time and is the most versatile rapper of the new generation. He is very underrated and misunderstood. He deserves much more recognition
One of the best technical genius deserve more attention drake way better than him and he writes all his song by himself so don't sleep on logic people!
Just listen to Under Pressure, his work is a masterpiece. The best flow in the game, His lyrics are so amazing and the beat production by 6ix are so dope with his tracks. Listen to Dead Presidents 3, Under Pressure and Paradise and tell me he isn't the best
ASAP Rocky

Rakim Mayers, better known by his stage name ASAP Rocky, is an American rapper, record producer, director and actor from Harlem, New York.
A$AP Rocky is one of the best rappers in the game right now, and in my opinion is third only to Kendrick and J Cole. His voice is arguably the best in the game and his flow is hard to match. From fire trap beats to old school beats, he can rap very quickly and understandably, dropping witty bars over a variety of different beats, as well as sing and provide a slow chorus between verses. Yes, his subject matter is repetitive and basic but he thrives within that and can give sharp bars about it that conscious rappers cannot come up with when talking about racism or politics. Overall, rocky is one of the best rappers that can be found.
One of the few modern mainstream rappers I actually like
1train is fire.
One of the best rappers in the game. especially his newest songs, his flows and raps are sick and his use of old school and new school is amazing. his visuals in his videos shows that he actually cares about his aesthetic. Praise the Lord, A$ap forever and Tony Toney are his best newest ones..a king with sick bars
Hopsin

Marcus Jamal Hopson, better known by his stage name Hopsin, is an American rapper, record producer, director and actor from Los Angeles, California. Hopsin was born on July 18, 1985. His first album was called Emurge but he's best known for his album titled Raw.
He's that one rapper were either he has amazing songs (ill mind 5-7) and has some not so great songs. His only downfall is that he's self produced. He only produces his songs on his album and to be honest, the beats just aren't that great and that's what gets people hating and calling him corny because people like drake fans click on his music expecting a thumping beat and that's not what hopsin is all about. Its about the music, not about looking cool.
Hopsin's has very good lyrics and messages in his songs he is also independent.
At least Hop is higher than lame boring Drake.
Love him. Should be in the top 10 at least
Chance The Rapper

Chancelor Jonathan Bennett, known professionally as Chance the Rapper, is an American rapper, singer, songwriter, and record producer from the West Chatham neighborhood of Chicago, Illinois.
Chance is one of the best modern rappers for several reasons:
Flow - He has one the most unique and inventive flows in Hip-Hop right now. He uses his wide range of fast, but understandable, flows in many songs but I think the best example of him using his flow perfectly is in Ultralight Beam (by Kanye, featuring Chance). His flow is reminiscent of jazz improvisation in the way that it is divided into fast and distinctive phrases that often cross the barlines.

Production - At a time when generic trap beats are dominating the hip-hop airwaves, any inventive production is welcome and Chance's beats are most definitely a huge breath of fresh air in this crowded industry. The way he uses jazz chords and rhythms and synths to create such a peppy and soulful mood is amazing. Plus, his use of a gospel choir in many songs just adds to the musicality and beauty of his music. Plus, he knows when to slow it down and to simplify his music such as with 'Same Drugs'.

Innovative - ...more
This guy is trash, and with his recent album, I think he should remove "the rapper" from his name.
Lil wayne is the first thing that comes to my mind when I listen to him.
Chance should definitely be among the top ten. In terms of flows he is the king, lyricism he is beast and his stories are great. I just wish he could do something to get out there more
Earl Sweatshirt

Thebe Neruda Kgositsile, better known by his stage name Earl Sweatshirt, is an American rapper, record producer, and disc jockey from Los Angeles, California.
If you took Earl's lyricism and Tyler's voice and combined them into one rapper now that would be one really great rapper, Earl's voice just isn't that interesting for me though he does have a good flow.
Nobody is better than him in this generation besides Kendrick & Joey
Great vibe message most underrated rapper nice dude I meet him in a concert! and for sure talented rapper that I know with logic
One of the best ever on a technical level, with rhymes schemes, etc. Anyone who voted Tyler is sleeping on Earl.
Drake

Aubrey Drake Graham, known professionally as Drake, is a Canadian rapper, singer, songwriter, record producer and actor, born on October 24, 1986 in Toronto, Canada. He started his career on Canadian reality show "Degrassi: The Next Generation".
Literally the lamest rapper in the game, he should just stick to singing because when he raps he always sounds out of place. Drake is like that one drunk guy at a party who thinks he's so cool and tries so hard to convince people that he is when really he's the furthest thing from cool and probably got beat up every day in high school.
Most overrated rapper. Really doesn't compete with anybody in the to then let alone the top 3. Talks about drugs, money, and females. Only thing he has is beats, take that away and look at what happens. Ever heard him freestyle, has the worst freestyles ever.
Drake is so mainstream u can't even put him in this category men I don't see him as a rapper for me it's a singer he can't rap and his lyrics are often trash please people listen to real music like kendrick or something but not Drake this dude is overhyped since the hotling bling video now he steps in the white mainstream szene acting like the new male version of taylor swift
When he wants to, he can compete for number 1. When he is not singing (that is)
The Contenders
Childish Gambino

Donald McKinley Glover Jr. is an American actor, comedian, writer, director, rapper, singer, songwriter, producer and DJ. He performs music under the stage name Childish Gambino and as a DJ under the name mcDJ. ...read more.
He's alright, but his rapping kinda reminds me of Drake and Big Sean (that's not a good thing). It also doesn't help that he has mostly the same fanbase as those two.
He's super original and unique. He also doesn't use an insane amount of autotune unlike some rappers now.
Has the ability to make a legitimate, coherent concept album-- something that's been left behind in this new age
Not a rapper
Danny Brown

Daniel Dewan Sewell, known professionally as Danny Brown, is an American rapper. He is best known for his individuality, being described by MTV as "one of rap's most unique figures in recent memory".
He's the second coming of Ol' Dirty Bastard
Most innovative man in Hip Hop rn
He is corny trash and his voice is ear-splitting. I get a headache whenever I listen to him rap.
Lil Wyte raps about more than just drugs and at least his voice isn't annoying and he's better than Denzel Curry who steals flows from Memphis rappers and isn't even as good at it. - DaWyteNight
Denzel Curry

Denzel Rae Don Curry (born February 16, 1995) is an American rapper and songwriter from Miami Gardens, Florida. He released his debut full-length album, titled Nostalgic 64 on September 3, 2013. His second full-length album, titled Imperial, was released on March 9, 2016. His third album, Ta13oo, came ...read more.
He is pretty average, not terrible but definitely not great either.
Clout cobain. He is the most underrated rapper and is an amazing lyricist who is top 5 for me
How the hell is zel #26. This is ridiculous. Lyrically and technique wise he's definitely top 10.
Should be higher
Bishop Nehru
Dude is a beast, very lyrical and relatable, and has a great chill vibe, kind of similar to 1999 by Joey Bada$$. Anybody who even considers voting for Drake, Travis Scott, Denzel Curry, Kanye West or Big Sean has probably never listened to Bishop before.
He isn't mainstream or very well known but he definitely deserves at least top 10 for his talent.
Emperor Nehru is the best
He deserves top 5
Joyner Lucas

He's decent but nothing special compared to someone like Locksmith.
Should be top 3. He puts so much time into his music and gets so little recognition
So underrated
Best rapper of 2018, should be #16
XXXTentacion

Jahseh Dwayne Onfroy (January 23, 1998 - June 18, 2018), known professionally as XXXTentacion, and often referred to as X, was an American rapper, singer and songwriter.
He has the best delivery out of all the rappers in the list for the exception of Kendrick. He can rap in many styled including screamo rap (#imsippinteainyohood, young bratz, iwatchedhimdrown) best hype music, most emotional and intense content. He has too many good songs not just rap but punk rock metal and rnb. He should be number two.
Too bad most of the music he made wasn't actual rap music because riot was actually good.
He is the most influential rapper of the decade without a doubt
Everyone titles him as the most controversial rapper but also he was the realist not only rapping about life but incorporating his true feelings as well not caring of the after effect that's something you don't see from a lot of rappers to not only tell you how they feel but to let you in their mind and show you the real side of life feeling the emotional part
Kanye West

Kanye Omari West is an American rapper, songwriter, and fashion designer. He was born on June 8, 1977 in Atlanta, Georgia. After West's parents divorced, him and his single mother moved to Chicago, Illinois. At the age of 10, West temporarily moved to Nanjing, China, because his mother was teaching ...read more.
Don't get me wrong, Kanye is a great rapper. But he is nit new school. His first album dropped in 2004.
Good rapper, but not new school.
legendary rapper
He should be #1
Schoolboy Q

Quincy Matthew Hanley, better known by his stage name Schoolboy Q, is an American hip hop recording artist from South Central Los Angeles, California.
Because I said so, Hoe
Top three tf
He is absolute trash, get him off the list!
Locksmith

Davood Ali Asgari, better known by his stage name Locksmith, is an American rapper from Richmond, California.
Locksmith probably has more talent than 95% of most rappers getting mainstream success nowadays.
Your Old Droog
Be on stage at the grammys like, 'Kendrick is good, but Old Droog is the best! '
Rittz

Jonathan McCollum, better known by his stage name Rittz, is an American rapper from Gwinnett County, Georgia.
Should be higher
Chris Webby

Christian Webster, better known by his stage name Chris Webby, is an American rapper from Norwalk, Connecticut.
Webby is better than Mac Miller
J.I.D

One of the hottest artists out right now, lyrically is technical and bends his words to make new ones, flow is very nice; subject matter is great as well.
Most underrated rapper right now in my opinion
Pretty good rapper
Travis Scott

Jacques Webster, better known by his stage name Travis Scott, is an American hip hop recording artist, record producer and musician from Houston, Texas.
Ok he uses autotune, but it goes really well with his music. His music is LIT. PUT HIM UP FURTHER
I thought this was best new school rappers not worst new school autotune abusers.
Best rapper alive
Is this the only living rapper you have ever listened to? Even if Travis Scott were the only rapper alive, he still wouldn't be the best rapper alive.
He is my favourite rapper in my opinion
Big K.R.I.T.

Justin Scott, better known by his stage name Big K.R.I.T., is an American rapper and record producer from Meridian, Mississippi.
Good rapper, but has fallen off.
Krit is the new king of the south. He should be easily top 5 on this list. Mt. Olympus is one of my favorite songs of all time.
Should be #13
PSearch List