Top 10 NFL Players Not in the Hall of Fame
olhrocks
The Contenders: Page 2
21
Lester Hayes
If you have any doubts watch the two Super Bowl winning teams that he played on. He was more than the "stick-um guy." He could flat out cover and when he was partnered with Mike Haynes, team had to rely on screens and the TE to move the ball vs the Raiders.
Man I'm mad. I thought he was already in.
One of the best shut down corners of his time it's RIDICULOUS he's not already in.ENOUGH SAID!
22
L.C. Greenwood
If it were not for so many Steelers he would have already been elected. He and Donnie Shell get the shaft as a result.
A valuable member of the steel curtain.
L.C. greenwood needs to be in the Hall.
It's been long enough, he deserves a spot in Canton.
V 3 Comments
23
Terrell Owens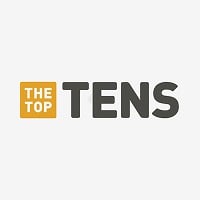 Terrell Eldorado Owens is an American football wide receiver who played for the Seattle Seahawks, San Francisco 49ers, and Philadelphia Eagles of the National Football League.
Even with all of his shenanigans, he will get in some day ut don't be surprised if there is a wait involved.
Terrell Owens is one of the most well known characters in football
Terrell Owens deserves more, he was a great football player. And the best part was when he knead down in cowboys stadium
He should make it
V 3 Comments
24
Tommy Nobis
Awesome 2 way player at UT!
The greatest Falcon
Please, he never even made a 2nd or a 1st all-pro team.
Tommy Nobis and many Falcons deserve HOF. Jessie Tuggle, Nobis, and Mike Kenn among others
V 2 Comments
25
Irving Fryar
Had a great second act in his career. May have been more of a threat in his thirties than his twenties. Never see him getting the love for the HOF unless senior committee sees his career differently when he gets on that ballot years from now.
Irving Fryar is on the list, but not Jason Taylor, Brian Dawkins, and Alan Faneca. Kevin Mawae also didn't get included on this list.
26
Leroy Butler
He was a legend
Not before players like Johnny Robinson, Steve Atwater, Cliff Harris and Jake Scott.
Should've been in the HOF like every other player that was voted to the 90's all decade team.
overrated.
V 1 Comment
27
Otis Taylor
One of the best receivers of the old AFL
28
Johnny Robinson
Best safety of his generation. Overlooked due to career in AFL. Deserves to be in the Hall!
Over 50 interceptions, Super Bowl champion and one of the best complete safety's.
Probably the greatest AFL player not in
Should have been in long ago
V 2 Comments
29
Leslie O'Neal
Leslie O'Neal is very underrated. He has as many sacks as Lawrence Taylor.
A very specialized pass rusher, not great against the run, but I would say he compares favorably to Fred Dean and Richard Dent and they are both in the HOF.
30
Drew Pearson
I find it hard I believe the man who caught the first Hail Mary pass isn't in the hall of fame. He was a part of arguably one of the greatest plays in football history. He has to go in.
Has been lost over time, but he was every bit as good as John Stallworth, Lynn Swann and Charlie Joiner. Hard to tell the story of the Dallas Cowboys without including Drew Pearson. He would get my vote.
Member of team of 70's belongs in
Team of 70's belongs
V 2 Comments
31
Randall Cunningham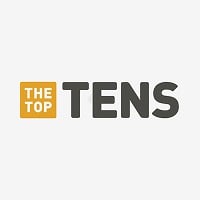 Randall W. Cunningham is a former American football quarterback in the National Football League and current football coach and pastor.
People voting obviously don't know too much about old NFL players, learn your history children.
Cunningham was a great player to watch. I liked him best on the Vikings
One of the best
No, not good enough!
32
Torry Holt
Some of the most reception yards of all time
Torry Holt & Isaac Bruce make it tough on each other
Pace is going in this year...
He was apart of the G.S.O.T (greatest show on turf). - htoutlaws2012
V 2 Comments
33
Henry Ellard
If Lynn Swann is in, Henry should have gone in a long time ago! Henry Ellard has 13,777 career yards to Lynn's mediocre 5,462 career yards. Henry has seven 1,000 plus yard seasons! Lynn Swann has none! How did Lynn Swann get in the Hall of fame?
Henry Ellard was very, very good but like Irving Fryar it may take the Seniors pool to get him elected a long ways down the road.
People say Isaac Bruce and Torry Holt were the best Rams WRs, but many forget Ellard
Belongs
V 1 Comment
34
Jevon Kearse
Jevon Kearse had 14.5 sacks in his rookie season. That is a record that still stands today.
His career fizzled out each year after his first two seasons. Not even the Hall of Very Good.
Jevon Kearse deserves Hall of Fame
He had 14.5 sacks as a rookie.
35
Daryle Lamonica
His window of very good was not long enough but he did have a great nickname, the "Mad Bomber."
Was the original "Raider Bomber." Not quite HOF material.
36
Donnie Shell
Donnie Shell was a vaunted Safety for the Steelers dynasty teams. Unfortunately he suffers much like L.C. greenwood in that too many of his teammates are already enshrined. Hopefully someday the Seniors committee can right this wrong.
Absolutely- 51 picks. Strong against the run, and a sellout hitter.
He went undrafted, but still was a 4 time all pro, and a pro bowler 5 consecutive times. He nabbed 51 interceptions and 19 fumble recoveries, giving him 70 takeaways. He is one of the greatest free safetys ever, and is most certainly a hall of famer
Herb Adderly, Ken Houston, Willie Wood, Yale Lary all in with less int's than Donnie.
37
Harvey Martin
Until DeMarcus Ware broke The Cowboys sack record, Harvey Martin held the mark. He was a dominating DE during the Cowboys of the seventies and early eighties. He had the goods to be considered for the HOF.
38
Bruce Armstrong
Bruce was a many time Pro Bowl tackle for New England patriots. Legendary battles what Bruce Smith and Jason Taylor. Should be considered for the HOF..
Top 3 tackle of his generation on a consistently dismal team. He held his own play after play, year after year against Bruce Smith and Jason Taylor both hof'ers. He is deserving.
39
Stanley Morgan
How many people remember Stanley Morgan. For years the the best downfield threat in the national football league. His numbers were better than Swann, Stallworth or Bob Hayes but because he played for a team that didn't win Super Bowls he has been largely forgotten. Some day should at lest get A seniors nominee. Averaged 20 yards per catch for his career!
One of the best receivers in NFL history! He belongs in the HOF! 😊
40
Clay Matthews Jr.
Played 19 years and played right outside linebacker in 4-3 and 3-4 and left outside linebacker in 3-4. Considered by Marty Shottenheimer and Bud Carson, both defensive minded coaches, as the best linebacker they ever coached. Also, said to have won most of his battles when he played for Bill Belicek. Was a blitz linebacker some years and a cover linebacker other years.
PSearch List
Recommended Lists
Related Lists

Top Ten NFL Players of 2017 Who Will Be in the Hall of Fame

Best 2016 NFL Hall of Fame Nominees

Top Ten NHL Hall of Fame Players

Top Ten NBA Players Not in the Hall of Fame (2017)
List Stats
400 votes
85 listings
8 years, 131 days old

Top Remixes (7)

1. Terrell Davis
2. Morten Anderson
3. Roger Craig
jeniedziela

1. Terrell Davis
2. Jerry Kramer
3. Ottis Anderson
KHQ

1. Terrell Davis
2. Ottis Anderson
3. Steve Atwater
Strangeways72
View All 7
Posts
Error Reporting
See a factual error in these listings? Report it
here
.