Top 10 NFL Players Not in the Hall of Fame
olhrocks
The Contenders: Page 3
41
Brain Mitchell
Special teamers have found tough sledding when it comes to the HOF. Not sure he ever gets there, but I would vote for him before Steve Tasker.
2nd most carrer yards combined then anyone else in football.
42
Phil Simms
Not a lot of love but things would be different if he started and won the Super Bowl that Hostetler Won.
Should be a HOFer. Top 15 in all time wins. One of the greatest Super Bowl performances of all time.
The best Giants QB ever
Is amazing
V 1 Comment
43
Lamar Lundy
On the outside looking in and I don't see that changing.
44
Tony Gonzalez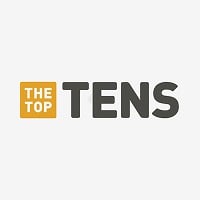 Anthony David Gonzalez is a former American football tight end who played 17 seasons in the National Football League.
The best tight end ever
He may not be elgible yet, but he's gonna make it the second he has the chance - Danmarino4
Not even a question. Greatest TE of his generation!
45
Scott Studwell
Not a decent enough career, but it is amazing that between Alan Page, Carl Eller, Jim Marshall and Studwell, they never won a Super Bowl.
Jim Marshall's partner on the doomsday defense.
He has the 2nd most tackles ever and isn't even in.
46
Jason Elam
Holds kicking records many kicking yards possibly the greatest kicker of all time
Too many Kickers to pick before Elam and only one pure kicker has been elected to HOF.
47
Joe Klecko
Has to share spotlight with Gastineau but was far the superior player. Could do everything that Suh does today. Klecko was versatile and dominant.
All -pro 3 different positions,a no brainer,i don't understand the lack of respect for the man.
Joe Klecko may have been good but he is going to have a lonng wait. I predict he will get in in 2034. (that is a long wait)
48
Houston Antwine
Unfortunately played his whole career in the old AFL, but was one of the best defensive lineman during that time. Would have been a stalwart in either league. Played very similar to John Randle.
49
Cliff Harris
He's the only member of the first-team all-decade team of the 1970s on defense who is not in the Hall of Fame. He was named first-team all-pro four times and made six Pro Bowls in ten years in the league. The voters don't seem to understand what safeties do, given that several of the greatest safeties ever (Steve Atwater, Joey Browner) are not in the Hall. Pitiful that Harris is not there.
Cliff was a tremendous safety for the Cowboys dynasty in the seventies. Made big plays in some of the Cowboys biggest games. He should have been inducted years ago.
Another all decade memmber of 70's who belongs
Team of 70's
50
Deron Cherry
Exceptional safety during the eighties. He will need some love from the Seniors Pool.
51
Albert Lewis
Was a excellent cover corner for Kansas City and an incredible special teams contributor. If you look at his career numbers he should be Hall worthy.
52
Richmond Webb
Richmond was a great tackle charged with protecting Marino's blind side. Played in many Pro Bowls.
53
Chuck Foreman
Was a great running back and exceptional receiver out of the backfield. Was Fran Tarkenton's security blanket. I would vote yes for Hall of Fame.
54
Shaun Alexander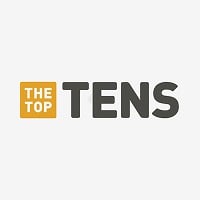 Shaun Edward Alexander is a former American football running back who played for the Seattle Seahawks and Washington Redskins of the National Football League.
Should get in Hall but will probably get in as a senior nominee.
I often hear the argument for Terrell Davis for the HOF, and I agree that he belongs. If this is the case Alexander should be considered. His career was short but he rushed for 100 career TD's. Short or long, that is a lot of touchdowns. His career included everything Davis accomplished except for the SB wins.
V 2 Comments
55
Cornelius Bennett
I wonder if the bills had one even one of the four Super Bowls they were in if they would have had better representation. One of the players that I feel have suffered is Bennett. He was a dominating linebacker for an extended period of time. Hall worthy in my opinion.
56
Cliff Branch
Cliff Branch was the big play receiver for two Super Bowl Champion Raider teams. It is long past due for Branch to join the elite fraternity that is the HOF.
One of the best
57
Steve Wisniewski
Steve was an All-Pro offensive lineman for the Raiders and was one of the best of his generation. his postseason accolades compare very will with other lineman already entrenched in the HOF. Tough nosed and intimidating and well respected among his peers.
58
Steve Tasker
Simply the BEST player ever at his position! He took special teams play to a different level. Just ask the guys that played against him.
I will agree that he was exceptional at his position, but there have been other special team performers that have been pretty good themselves. In fact two current players Matt Slater of the Patriots and Kenyon Rambo are both really good. Having said that Steve Tasker was close to HOF level.
59
Jerry Smith
Jerry Smith definitely belongs in the HOF. I was never a Skins fan, but this guy's record on the field cannot be dismissed, and that's supposed to count for something...
Jerry Smith deserves to be inducted into the Hall
of Fame. He Played TE for the Redskins
from 1965-77. He retired with 60 touchdown receptions, which was more than any
player to play that position until Shannon Sharpe broke the mark 27 years later. Indeed, Smith's stats
match or exceed many of the eight tight ends who are enshrined in the Hall. Smith had 421 catches for 5,496 yards. That's
more receptions than three Hall-of-Fame tight ends, and only six fewer than
Mike Ditka caught. Smith's receiving yards also surpass three inductees.


He has two fewer
touchdowns than Sharpe. But Smith's total is eight more than Dave Casper, 13
more than Ozzie Newsome, 15 more than Kellen Winslow, 17 more than Ditka, 20
more than Jackie Smith, 22 more than John Mackey and 29 more than Charlie
Sanders. The numbers speak for themselves.
He was selected to the Pro Bowl 2x and runner up in Super Bowl VII…


Reminder that he played
when the ...more
60
Jamarcus Russell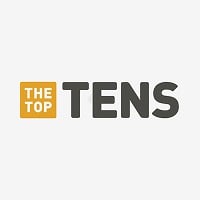 JaMarcus Trenell Russell is a former American football quarterback. He played college football at LSU, where he finished 21–4 as a starter and was named MVP of the 2007 Sugar Bowl.
WHAT?! This guy was terrible! - thomwim
PSearch List
Recommended Lists
Related Lists

Top Ten NFL Players of 2017 Who Will Be in the Hall of Fame

Best 2016 NFL Hall of Fame Nominees

Top Ten NHL Hall of Fame Players

Top Ten NBA Players Not in the Hall of Fame (2017)
List Stats
400 votes
85 listings
8 years, 136 days old

Top Remixes (7)

1. Terrell Davis
2. Morten Anderson
3. Roger Craig
jeniedziela

1. Terrell Davis
2. Jerry Kramer
3. Ottis Anderson
KHQ

1. Terrell Davis
2. Ottis Anderson
3. Steve Atwater
Strangeways72
View All 7
Posts
Error Reporting
See a factual error in these listings? Report it
here
.