Best NFL Quarterbacks of 2014
hockeykid58
The Top Ten
1
Aaron Rodgers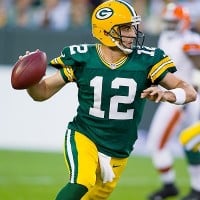 Aaron Charles Rodgers is an American football quarterback for the Green Bay Packers of the National Football League.
MVP!
Aaron Rodgers puts his heat in every game he plays. And don't get me rong he is one of the all time greats and we all no he is going to go to the HALL OF FAME because he puts up big numbers in the regular season and HE ALWAYS GO TO THE PRO BOWL
Aaron Rodgers has put up the best and most consistent numbers ever while he was injured he is not only a Super Bowl champion but a 2 time league MVP as well (and also a Super Bowl MVP) with out Aaron the league wouldn't be the same
I think he is the best he can make some passes that you can't believe. He should be number one I will always like the packers and nothing will ever change my mind. Go packers.
2
Tom Brady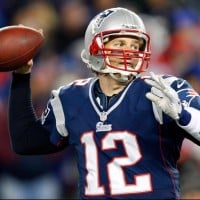 Thomas Edward Patrick Brady, Jr., is an American football quarterback for the New England Patriots of the National Football League. Brady is known for being the only quarterback in history to win 6 Super Bowls, and is often considered one of the best quarterbacks of all time. Brady is also frequently ...read more.
Tom Brady is the Greatest of All Time and he just backed it up by breaking EVEN MORE Playoff and Superbowl records. Does Joe Montana even have any records left that Brady hasn't broken? Brady just won ring #4 after an outstanding season. In my opinion, there is no one else that could be ranked at number 1.
Tom Brady will always be #1 even in his late-thirties. He has been good since University of Michigan and always will be.
WOW... This quarterback is astounding! Has the most super rings on a quarterbacks trophy room
Just win baby! And that's all he's done since he came into the league.
3
Peyton Manning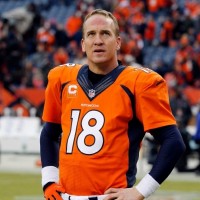 Peyton Williams Manning is a former American football quarterback who played 18 seasons in the National Football League for the Indianapolis Colts and Denver Broncos.
Peyton Manning was actually much better than Tom Brady in 2014, 2013, 2012, 2009, 2006, 2005, 2004, 2003, and so on.
I'm a true bronco fan I didn't like manning when he was with the colts because I stick with one team no matter how good or bad they are and the broncos r my team... But I like manning now because he's on my favorite team
A lot of people would think Tom Brady is better than Peyton Manning because of many reasons. But Peyton Manning only has one Superbowl because he never had a team with good defense or pass protection until this year.
I am guessing most of you that rank him #1 did not watch the Superbowl. I find it amazing that this guy is rated #1 and has only won 1 Superbowl.
4
Russell Wilson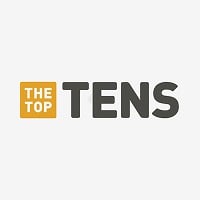 Russell Carrington Wilson is an American football quarterback for the Seattle Seahawks of the National Football League.
He is the BEST!
As far as stats are concerned as long as Wilson has been in the NFL, he leads in the stats that matter. Plus 2 superbowl appearances in first three seasons and 36 wins (3 more than previous record holder). Proves that Pete Carroll is a genius when it comes to football. I'm A 12! GO HAWKS! - Cassixonfire
I know he hasn't been around that long but you got to give the guy credit and place him in the top 10 if he takes his team to the Super Bowl. And after he goes again you should rated number one.
I think Russel Wilson is an awesome quarterback. I think he"s an awesome player because if you like Seattle then they would not be anything without their awesome quarterback
5
Drew Brees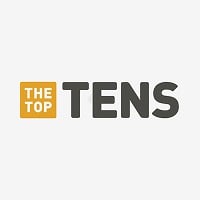 Drew Christopher Brees is an American football quarterback for the New Orleans Saints of the National Football League. He is the only player to have back to back to back 5,000 yards in three seasons straight. Brees also has the all time best completion percentage with 66.95%.
Drew brees in by far the best quarterback I've ever seen not saying he can't be beat by others. But he will still be my favorite
If you are basing it off this season he shouldn't be in the top ten especially number four
He's ranked WAY TO HIGH HERE. can't win a game on the road to save his life. This team is bad. They'll only win 7 games this year. Put a fork in em!
He has the most passing yards.
6
Andrew Luck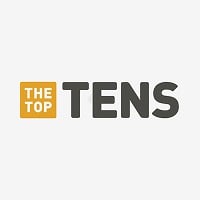 Andrew Austen Luck is an American football quarterback for the Indianapolis Colts of the National Football League.
AWESOME!
He can run, Throw, and could catch in Stanford. Takes the punishment when he runs, compliments the defenders when the defenders makes a great play, sacks him, etc. good fit in the Colts offense. I see him winning a super bowl in a couple of years
He has more yardage than Peyton and he is better than tony romo
Mobile and can stay in the pocket or run and deliver
7
Ben Roethlisberger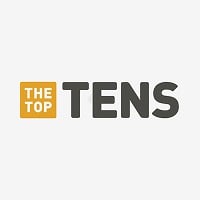 Benjamin Todd Roethlisberger, Sr., nicknamed Big Ben, is an American football quarterback for the Pittsburgh Steelers of the National Football League.
Does the fact that he led the league in yards that year not count for anything. Not to mention his record for most touchdowns in a two week span with 12. Also the only QB to throw for 500 yards multiple times in his career
This one is easy. Big. Strong. Accurate. Leads his team through good times and bad.
Was not very consistent thru season but he won when he needed to
He should be in top 5
8
Tony Romo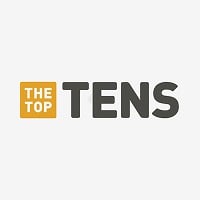 Antonio Ramiro Romo is an American football television analyst and former quarterback who played 14 seasons with the Dallas Cowboys of the National Football League.
He has literally drug his team to victories for years, if he was in Iraq he would have been awarded the Medal of Honor. Look what he has done with some help. It's sad he is so banged up. Look past the naysayers at some of his busted plays and results. Seems like half the time he's in the middle of a busted play
Finally has a "good" Offensive Line and a running game to compliment the passing game. The results speak for themselves.
Romo gets hurt a lot but if he is healthy he is good when all the pressure is not on him
Romo should be # 5 he is a strong guy
9
Phillip Rivers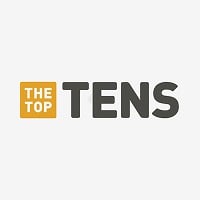 Philip Michael Rivers is an American football quarterback for the San Diego Chargers of the National Football League.
He's not always best quarterback.. But he's very professional at times.. But at other times.. Not so much
Very inconsistent. But when he's on - look out!
When he's on a roll he's near unstoppable
Philip should be 10th... He sucks!
10
Colin Kaepernick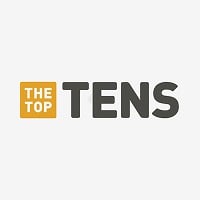 Colin Rand Kaepernick (born November 3, 1987) is an American football quarterback who is currently a free agent. Kaepernick played college football at the University of Nevada, where he was named the Western Athletic Conference (WAC) Offensive Player of the Year twice. After graduating, he was selected ...read more.
Kaepernick should be #6 he is such an amazing mix of rushing and passing vote for Colin!
Why is he on this list, he been going down since the start of the season
Colin Kaepernick should be #1 he has speed and the best arm! Vote for the best!
Colin Kaepernick deserves to be here, in fact he should be #3, tom Brady is #1
The Contenders
11
Cam Newton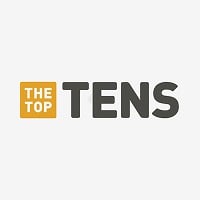 Cameron Jerrell Newton is an American football quarterback for the Carolina Panthers of the National Football League.
Ranked too high. He's not even top 20. Physically gifted but makes very low IQ. Bummer for Panthers fans.
Dude you have no idea what your talking about he's better than phillip rivers so go take who ever you like and stick them up your but
ALL I CAN SAY ABOUT CAM IS THAT HE CAN RUN THROW IT DEEP AND HE NOWS HOW TO DAP AND SUPERMAN
I'm a huge panthers fan,go panthers
Cam newton ate them bagals up
12
Matthew Stafford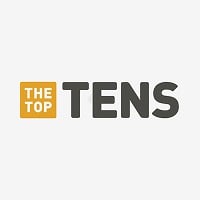 John Matthew Stafford is an American football quarterback for the Detroit Lions of the National Football League. ...read more.
Like him because Detroit lions is one of my favorite teams
In my opinion he should be number 5
Matthew stafford is the best
Matthew Stafford doesn't belong in this spot he might not be the best qb but I think he should be in 7th place colin kaepernick does not deserve to be 7th
13
Joe Flacco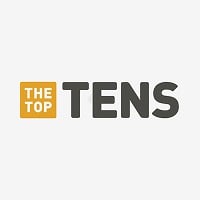 Joseph Vincent Flacco is an American football quarterback for the Baltimore Ravens of the National Football League.
Because the Baltimore ravens is my favorite team
All I can say is.. WOW! In 2013 they beat my favorite team yet I still rooted for them at the superbowl.. Because of Joe Flacco.. What an outstamding quarterback!
Best in NFL for time inn
Should be in the top ten
14
Ryan Tannehill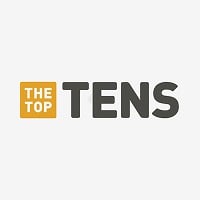 Ryan Timothy Tannehill III is an American football quarterback for the Miami Dolphins of the National Football League.
Beast he doesn't throw picks his receivers just suck
Tanne Should be in the TOP 10
15
Eli Manning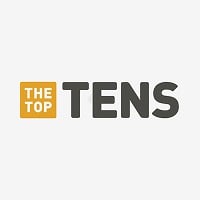 Elisha Nelson "Eli" Manning is an American football quarterback for the New York Giants of the National Football League. He is the younger brother of former NFL quarterback Peyton Manning.
Eli you should watch your back and study your opponent and see how there defensive to help you score.
The guy has no running game and no good receivers to throw to. He's in a bad situation
I don't like the giants.. But his arm and speed is great to watch
Paten give more support to your brother to me he is 6 best OH!
16
Nick Foles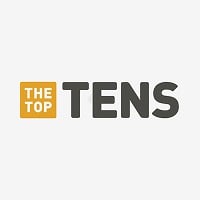 Nicholas Edward Foles is an American football quarterback for the Philadelphia Eagles of the National Football League. He was named MVP of Super Bowl LII.
I think Collin paperback Jay Cutler cam Newton Joe flacco and a lot of quarterbacks are better than him and he should have not have gone to the top 10
What more can you say. Highest quarterback rating, all under a new system. There is greater things coming from him
He is a good quarterback
Foles is out, guys
17
Matt Ryan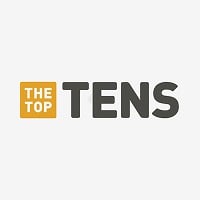 Matthew Thomas "Matt" Ryan, nicknamed "Matty Ice," is an American football quarterback for the Atlanta Falcons of the National Football League.
Plays for the falcons and Has a shocking gameplay with a great team... He deserves this spot in the list
How do you rank a player above quarterbacks above players who have won superbowls.
I BELIEVE HE EARDED HIS SPOT
18
Andy Dalton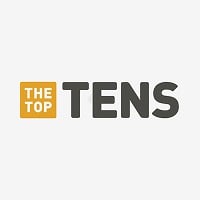 Andrew Gregory Dalton is an American football quarterback for the Cincinnati Bengals of the National Football League.
Great ab should be top ten
Andy dalton should be #1
ANDY DALTON IS A REDHEADED WUSSY
19
Josh Freeman
He is a great guy with a great gameplay... Although his team doesn't always win.. He is still amazing to watch
20
Jay Cutler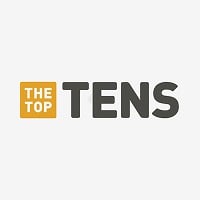 Jay Christopher Cutler is a retired American football quarterback that of the National Football League. Cutler played 11 seasons in the NFL (2006-2016). During his announcement that Cutler declared retirement, he announced plans to be a television sportscaster for the FOX Network.
Cutler is the best quarterback the Bears have ever had. This year he is elite stat wise. Definitely a top ten QB. The team just isn't winning. The offense is doing pretty good but can be better but the defense isn't there to cover their mistakes. The reason why the Bears are not winning is not because of Cutler and the offense but because of the defense. The defense this year might be one of the worst defenses in the league so if the Bears want to start winning then they have to find someway to get the offense clicking.
I despise the bears and still they have a great quarterback.. Bit shaky at times but when he's on the field he's a great athlete
Jay Cutler is pretty good but he got keep up the good work
Before the year is over cutler will be in the top 10
21
Tim Tebow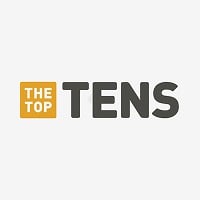 Timothy Richard Tebow is an American professional baseball outfielder in the New York Mets organization and a former professional American football player in the National Football League.
He totally is the best QB ever *sarcasm*
BAdd New Item