Best NFL Teams to Not Make the Playoffs in 2019
htoutlaws2012
The Top Ten
1
Cleveland Browns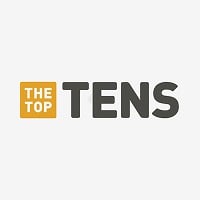 The Cleveland Browns are a professional American football team based in Cleveland, Ohio. The Browns compete in the National Football League as a member team of the American Football Conference North division. ...read more.
Browns believe it or not are only moving on upwards as a rising team with some good young pieces Myles Garrett, Nick Chubb, Denzel Ward, and Baker Mayfield 4 potential superstars you have drafted, and are just trending more up as a playoff for next season. They got the raw talent that can finally match up with their division rivals Baltimore and Pittsburgh. - htoutlaws2012
Well there is a big difference between the Browns and Jags. The Jags are one dimensional. That was their downfall, but the Browns are so well rounded that makes their team a potential contender. - 2storm
Yeah I think the Browns could easily take over the league in a few more years. I would probably consider adding some more options for Mayfield - 2storm
Looking back at my bold NFL predictions list I thought they would get maybe 2 wins but 7-8-1? That's incredible! Especially after an 0-16 season. I knew the only way to go was up and they're well on their way. Baker Mayfield turned out to not be a bad pick. Get him some more options and I could see big things for them next season. Could things finally be turning around for them? - Randomator
2
Minnesota Vikings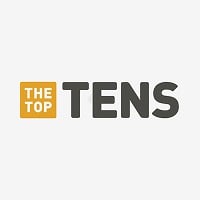 The Minnesota Vikings are an American football team based in Minneapolis, Minnesota. The Vikings joined the National Football League as an expansion team in 1960, and first took the field for the 1961 season.
Call it a disappointing way to end the season, but than again it is justified after all. You paid all that money to go get captain Kirk, and his been very inconsistent this season. Dalvin Cook has been wildly inconsistent seems like they got the Offensive Coordinator only to have nearly played a super bowl, and mix just never worked out. If team wants to get better than give Cousins a better offensive line for starters. - htoutlaws2012
Looked promising but kinda fizzled at the end. If Kirk Cousins deserves part of the blame is debatable but they have the pieces - Randomator
I think this team kinda just choked. I do expect Cook to get better and more consistent. I would try to get a better O-Line definitely. - 2storm
Sad when you have top receivers and the top 5 defense and still can't make it to the playoffs - RawIsgore
3
Pittsburgh Steelers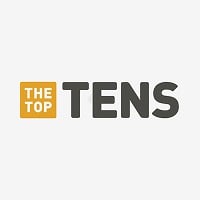 The Pittsburgh Steelers are a professional American football team based in Pittsburgh, Pennsylvania, that competes in the National Football League. Pittsburgh Steelers have won the most Super Bowls with 6 which currently stands today.
Well, well, well never fought I'd ever see the Steelers on the opposite side of things, but seeing the possibility that this might be the end for big Ben the team is only beginning its demise. Bell gone, Ben gone, AB and Juju can they be effective with the next quarterback up? Great O-line, and yet the defense still just doesn't seem all that despite T.J Watt's efforts who needs much more help around him. - htoutlaws2012
Honestly though with all the drama surrounding this team with the Le'Veon Bell situation and now Antonio Brown its not out of the question to call this team the Kardashian's of the NFL - Randomator
Steelers could be in trouble with Big Ben nearing his end. Antonio Brown is in some drama for apparently missing practices and having a dispute with Big Ben. And where's Le'Veon? Still gone. The black and gold are nearing their demise - Randomator
4
Carolina Panthers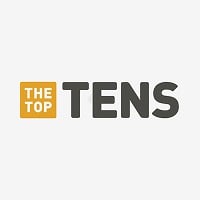 The Carolina Panthers are a professional American football team based in Charlotte, North Carolina, that competes in the National Football League.
Clearly the talent level is great mostly, and yet hold them back is the mis-connection of Cam Newton, and his horrid O-line. While the defense took regression for the worst Ron Rivera will fight next season to get his guys back on the winnings edge. - htoutlaws2012
They literally have the talent but just couldn't finish it. Next year will be the true test. Was that a fluke or a sign of what's to come - Randomator
5
Tennessee Titans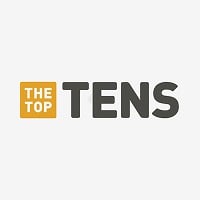 The Tennessee Titans are a professional American football team based in Nashville, Tennessee. The Titans compete in the National Football League as a member club of the American Football Conference South division.
The most up and down trendy team of the season there very unpredictable in what they do each consecutive week. One thing for sure that talent is so good the teams that made the playoffs should be thankful not to see the Titans, but yet again the other argument can be made for Baltimore right? Derrick Henry came into his own towards the end of the season, and the O-line did much better in the second half of the season the only that has gotten concerningly worse is Marcus Mariota still gets hurt, and his playing has fell from what it was in 2016. Granted the receiving core isn't great, but sometimes you gotta create new weapons sometime right? - htoutlaws2012
I think the future is bright for the Titans. They still have Mariota and Walker. Derrick Henry has exceeded expectations. Just add a few more pieces and this team could be a contender. - 2storm
They're close just a little too inconsistent. If they can fix that the future is bright - Randomator
6
Denver Broncos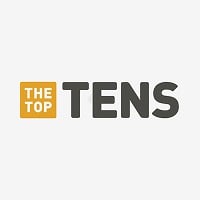 The Denver Broncos are an American football team based in Denver, Colorado. The Broncos compete in the National Football League as a member club of the league's American Football Conference West division.
There's a good chance of seeing a new regime change in Denver which I'm all for seeing Vance Joseph just didn't seem like the fit for a team that had good defense why have a more minded towards? Well if we did anything this season is Philip Lindsay has resurged the Broncos' rushing attack now the question is Case Keenum in their future 2019? Emmanuel Sanders sure seems like he wants to end his career in Denver. Again already established defense yet what makes good is the combination of Von Miller and Bradley Chubb are so lethal duo as it gets. What does hurt is at times up front, and also at times the secondary. They got close, but when you don't beat an already eliminated 49ers team, and lose early on to a bad Jets than yeah the firing is justified. - htoutlaws2012
Moving on from Vance Joseph was the right decision. You have some talent left but lack the leadership a contender needs. - Randomator
I really thought the Broncos could make the playoffs. I guess next season. - 2storm
Adding on to what I said earlier you need to find a good quarterback. Ever since Peyton Manning retired you have struggled to find stability in that position. Since Peyton left you have had 4 different Quarterbacks! Brock Osweiler, Paxton Lynch, Trevor Siemian, and now Case Keenum. None of them have really had success and all of them are mediocre at best. Of all their QB's Over the past few years Case Keenum is probably the best and has the most potential but he doesn't have near the offensive firepower to work with that he had in Minnesota. So the question remains do you give Keenum another chance or not? - Randomator
7
Atlanta Falcons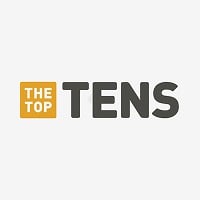 The Atlanta Falcons are a professional American football team based in Atlanta, Georgia. The Falcons compete in the National Football League as a member club of the league's National Football Conference South division.
While very vulnerable on the defensive side of the football they got good quality play outta Matt Ryan to be quite honest it's the rest of the cast that you look at the running game is not nearly as effective where do you go from there, and the receiving core is still solid. An offensive line that's been shaky compared to the last two seasons. Its gonna be interesting where they go because Dan Quinn's job is on the line next turn hits. - htoutlaws2012
8
New York Giants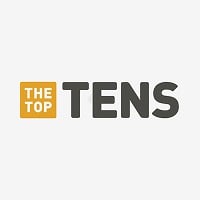 The New York Giants are a professional American football team located in the New York metropolitan area.
Do hope that manning can do better but I think he is at the edge of his career - RawIsgore
They played 15 of 16 games in close situations with a 1st year coach. If the G-Man can get defensive playmakers this could turn around along with having a new rookie would change the attitude for the Giants. - htoutlaws2012
9
Green Bay Packers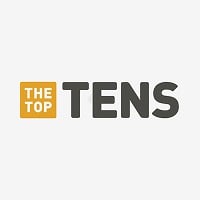 The Green Bay Packers are a professional American football team based in Green Bay, Wisconsin. The Packers compete in the National Football League as a member club of the league's National Football Conference North division. The Packers have won 4 super bowls and 13 NFL championships.
Now granted they finished with 6 win season that's unacceptable. Coach is gone after all these years, and now who is next in line with big shoes to fill Green Bay is the job you would want considering having Aaron Rodgers to work with can benefit perhaps. Some help at protecting, and secondary being the two most vulnerable areas it is possible for a quick turnaround next season if all goes right. - htoutlaws2012
When you miss the playoffs and can't use the Aaron Rodgers injury as an excuse this time then you know there's a problem. Moving on from McCarthy was the right move but they need to make a good hire. Aaron Rodgers is still in his prime but how much longer remains to be seen. If they want to be contenders they need more talent and more innovation in their plays - Randomator
10
Jacksonville Jaguars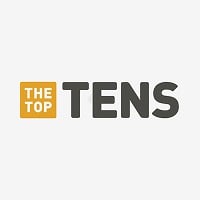 The Jacksonville Jaguars are an American professional football franchise based in Jacksonville, Florida.
Now look there's one part of this team that is strong to rebound, but than again the AFC South is only getting more difficult to conquer now with Colts on the rise to threaten. Jags have a good defense, but they need to build on the offense no need on defense like you did before which cost you big for trusting in Blake Bortles. Its gonna be a challenge to see how they respond next season after big disappointment. - htoutlaws2012
Hard to believe that a team that was once on the verge of a Super Bowl is now sitting on the couch this January. I think the main reason why they declined this year is because their offense collapsed. They need to revive the offense by any means necessary even if it means getting rid of Bortles. He's obviously been playing very inconsistent and nothing like he was last year. They even had to bench him for Cody Kessler that's how bad it was. If they want to be a contender in their division that's on the rise they need some talent on offense. They need a new quarterback NOW. The defensive talent is still there but they just looked off. I think it's something to do with the offense being terrible. It's hard to win games when you can't put points on the board. This off-season will be important to determine whether this year or last year was a fluke. - Randomator
BAdd New Item
Related Lists

Top Ten NFL Teams Most Likely Not to Make Playoffs of 2017

Top 10 NFL Teams Most Likely to Not Make the Playoffs in 2017-18

Best NFL Teams to Not Make the Playoffs In 2016

NFL Teams Most Likely to Make the Playoffs in the 2019 Season

Teams That Didn't Make the NFL Playoffs in 2019, That Should Next Year
List Stats
10 listings
294 days old

Top Remixes
1. Cleveland Browns
2. Minnesota Vikings
3. Carolina Panthers

htoutlaws2012
1. Pittsburgh Steelers
2. Tennessee Titans
3. Minnesota Vikings

SirSheep
Error Reporting
See a factual error in these listings? Report it
here
.