NFL Underdogs Going Into the 2019-2020 Season
The Top Ten
1
New York Giants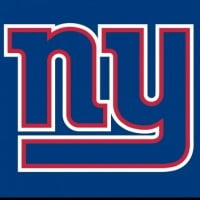 The New York Giants are a professional American football team located in the New York metropolitan area.
Yeah his age definitely caught up to him. Eli Manning should be gone right now but he isn't. He is a hall of famer not 1st ballot, but won did defeat the Patriots TWICE not very many can say that on the biggest stage. I like the guy, but its time to go quit hogging the starting job and let Daniel Jones have his time we need to see if his good or not for being picked as high as 6th overall. The G-Man have done so much wrong the last few years its very depressing to watch, but very infuriating for Giants fans. Dave Gettleman has basically given up all of the goods, and traded them off to different sets of teams talk about being the easiest fleeced GM ever. I can't believe this guy ins't fired alone for this knowing that this team already looks like a top 5 maybe top 10 bad team its not the head coaches fault for this.
Yeah safe to say that age has finally caught up to Eli. This entire team is a Shell of its former self
Am I the only Eli Manning fan I actually like the guy mostly because I watched him win my first Super Bowl I ever watched in 2008 but I think age has caught up to him
2
Denver Broncos

The Denver Broncos are an American football team based in Denver, Colorado. The Broncos compete in the National Football League as a member club of the league's American Football Conference West division.
Problem is his offense is not very good, yes he has a good running, and an decent #1 Wide Receiver, but everything else unsure of. What's gonna push from what looks like a 5 win team is the duo of Chubb and Miller. To me they do look like the basement team of the AFC West for sure.
There's potential but I don't know if they can make the playoffs with KC and LAC in their division and even Oakland is an interesting bunch. It could be a rough year for Denver
Again please football gods let Joe Flacco win the Super Bowl
3
Miami Dolphins

The Miami Dolphins are a professional American football franchise located in the Miami metropolitan area.
Another favorite Vegas has at getting the #1 pick in 2020. The only thing thy got go for them is that secondary is very good, but everything else ugh... pretty below average at best.
This team is projected to win the yearly Tank Bowl
I feel like Miami is winning The Super Bowl!
Might as well just Tank for Tua at this point
4
New York Jets

The New York Jets are a professional American football team located in the New York metropolitan area.
Well Sam Darnold is a pick happy quarterback often being compared to Brett Favre if that's the case you better a very good common copy than. jets are gonna be more intriguing on offense than they are defense the talent is kinda lacking to me they lost some pieces on defense, and the O-Line doesn't look that much better despite getting one player from the Raiders. I mean at the highest is 2nd (maybe), but more like 3rd place this time around.
Le'Veon Bell brings some spice to that offense. It will be interesting to see how they do this season
Well where talking about a guy who's first throw in the NFL was a pick 6
5
Minnesota Vikings

The Minnesota Vikings are an American football team based in Minneapolis, Minnesota. The Vikings joined the National Football League as an expansion team in 1960, and first took the field for the 1961 season.
The talent is there it's just a matter of performance Kirk Cousins needs to take the next step
Ironically the same would apply to Matt Stafford since there literally the same type of player in their own way.
5-11 really NFL you are saying we will go 5-11 that's just mean can we call this team a underdog now?
6
Cincinnati Bengals

The Cincinnati Bengals are a professional American football franchise based in Cincinnati, Ohio. The Bengals currently compete in the National Football League as a member club of the league's American Football Conference North division.
Well they have one of the five worst O-Line's in football now with word that they have no Jonah Williams (This years first round selection) there a strong contender to win the #1 overall pick. They are almost below average on both sides of the ball this is how bad Arizona was last year making you wonder don't nap on a scheme of praying Bengal who needs to move on from their average at best quarterback at this stage of his career.
Bengals are falling behind since the Browns officially left the basement of the NFL I don't think they can compete with there Division rivals
7
Buffalo Bills

The Buffalo Bills are a professional American football team based in the Buffalo–Niagara Falls metropolitan area that competes in the National Football League. Buffalo Bills had the longest playoff drought of any team which came to an end in 2017.
Sleeper team I think I like what they have done in the off-season hopefully they can bounce back after a predictably bad season. You got a great secondary, and if Josh Allen is healthy and plays much better this season I like the Bills direction of path gonna get brighter over some others in that division.
Yeah I think you should of kept Taylor Josh Allen is not your future and everyone is seeing a 7-9 at most this season
8
Detroit Lions

The Detroit Lions are a professional American football team based in Detroit, Michigan. The Lions compete in the National Football League as a member club of the league's National Football Conference North division. ...read more.
Well the team realizes they must play at their best season or else a major culture change is imminent. Bob Quinn, Matt Patricia, and yes Matt Stafford. The three biggest figures of this organization are all on the line. Stafford's only motivation is that his wife got cancer (she's getting well). Otherwise I not very confident he'd do that well seeing that the backups are all not very good. The running game has potential to take that next level, how well Tight End play hold up will be the biggest key to this season. Since this offense will feel similar to how Seattle would always get to the super bowl. I'm not saying the Lions are quite there, but they got a division with two other teams with high expected pressure with the likes of Bears, and Vikings. The luckiest ceiling possible is 2nd place, and that's if things turn out better, but that's kinda wishful thinking rather than starting over which I personally would prefer.
The cursed team itself honestly as soon as you get rid of Stafford I think you will be off this list
9
Washington Redskins

The Washington NFL team are a professional American football team based in the Washington, D.C. metropolitan area. In 2020, Washington after 87 years got rid of the Redskins trademark due do to it being labeled racist to native culture. It is unknown what name they will be given at this time.
The Ceiling could go from a middle of the road team again, or they could be a unique 6th seed if done right. It looks like your never gonna get Alex Smith therefore you had to move from one the ugliest ends of anybody's football career. Now with the Likes of Case, and Haskins it's a matter of time if Case actually works in a system likes this, and if not hand over the controls to one of the more rookies who could thrive this year as the wild card to this offense. The running game between Guice, and Peterson could be very lethal something they did not have last season. Can the receiving core get better? You have a pretty young loaded defense your building on the only thing I don't understand you had the best safety tandem in football and got rid of both guys that is a major head scratcher.
Wow Redskins fan talk about horrible luck last year you were just about to get a guarantee playoff spot only for Alex Smith to get one of the worst injuries that we have seen in awhile then once as Colt McCoy looked promising he got almost the same injury then you had to start Butt fumble and we saw how that went and then a 4th string quarterback we have never heard of basically hard to believe in a team after all of that
10
Arizona Cardinals

The Arizona Cardinals are a professional American football franchise based in the Phoenix metropolitan area.
I can't take them seriously with some of the things they did in free agency sounds like Emmitt Smith 2.0 type moves. Then you dump draft bust Josh Rosen for Myler Murray so really you are still not yet gonna move up much to me in that regard your gonna be a team we can't identify much other than you wanna get better at offense fair enough. Coach Kingsbury wants an air raid offense it sounds good, but I'm not sure the talent of receivers I guess will depend on its rookies taken because you better these guys replace Fitzgerald well for him to leave soon and go to Canton. David Johnson had a decent season after coming off a devastating injury, but his gotta get back to having more great seasons its getting concerning his dropped significantly almost like his not the same player all of a sudden. Lots of question marks with some potential, but in the back of my mind there's something not right about the constructed parts to this team.
Well the reigning tank Bowl champion is still not being taken seriously but how can we taking 1st round quarterbacks 2 years in a row getting rid of Rosen for something that was no where near his fault but let's see what Murray can do
BAdd New Item