Top 10 Nicest People of All Time
The Top Ten
1
Jesus Christ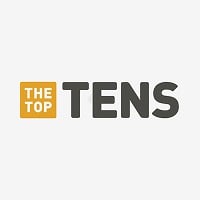 Jesus Christ was born in Bethlehem, Palestine. He was born to Mary, as the bible says "she was found with child of the Holy Ghost" (Matthew 1:18). He was both man and God (John 20:28). According to the bible He is God alone (Deuteronomy 6:4). ...read more.
OK, this amazing man is the kindest, most just, and most loving man on the planet. He died a very excruciating death just so that we humans could go to heaven someday. And if you don't believe it then do some research. There are so many miracles out there that occurred because of him, and he inspires us to be nice too. What's better than that?
He's the nicest person to ever exist. He sacrificed himself for our sins witch is very good. - ElijahCoriell
Jesus is kind he is helpful we should be sorry for our sins he is the best we should be nicer not ruder
Whoever thinks he is not real should bury themselves underground and snort dirt
2
Mahatma Gandhi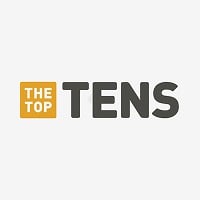 Mohandas Karamchand Gandhi was the preeminent leader of the Indian independence movement in British-ruled India.
Gandhi refused to give allow her wife to recieve modern medical treatment she was ill (opting only for spiritual healing instead). She died. Then when he got sick, he let doctors use the full extent of modern medicine on him. - marmalade_skies
One of the most legendary hypocrites in history and a friend of Hitler. I guess that puts him in the top 3 nicest people somehow? - SloppyFirsts
But he didn't do anything about his dying father just so he could have sex. Is that nice? - 445956
He supported lot in freedom of India. They do call him "Bapu". - FaaastCash
3
Martin Luther King Jr.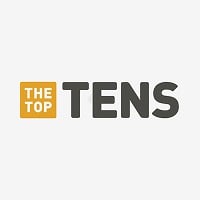 Martin Luther King, Jr. was an American Baptist minister, activist, humanitarian, and leader in the African-American Civil Rights Movement.
I have a dream that some day Martin Luther King can watch us from heaven where he belongs
Should be number 2, Gandhi was a sex addict, a racist (During South Africa) and a hypocrite! MLK Jr. Gave African Americans rights and had powerful speeches that touched our hearts.
He cheated in his wife several times is that why he's in the too 10? - AssassinKrishna
He's a hero because now the dark skin people get to be with the light skin people, he save the world.
4
Abraham Lincoln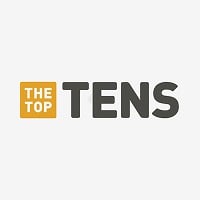 Abraham Lincoln was the 16th President of the United States, serving from March 1861 until his assassination in April 1865. Lincoln led the United States its bloodiest war and its greatest moral, constitutional, and political crisis.
Lincoln is given a much glossier image. Not the tyrant some revisionists want to name him, but he was practical in war time and brutal toward his enemies. - marmalade_skies
He led the country through the Civil War, and got rid of Slavery. No wander people think he's the greatest president of the United States.
You know nothing about the reasons and purposes behind the Civil War, and you certainly know nothing about Lincoln.Yours is the revisionist view.
5
Gabriel Iglesias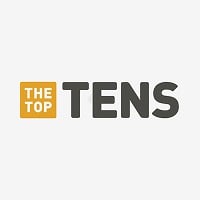 Gabriel J. Iglecias, known professionally as Gabriel Iglesias and comically as Fluffy, is an American comedian, actor, writer, producer and voice actor.
He funny man by the way u cute whoever reading this
he's alive
Ha fat but probably a nice person ;) :3 xxx
he aight
6
Ryan Berrospi
he is nice - Minecraftisawesone
7
Nelson Mandela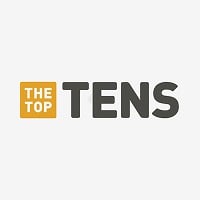 Nelson Rolihlahla Mandela was a South African anti-apartheid revolutionary, politician, and philanthropist, who served as President of South Africa from 1994 to 1999. He was the country's first black chief executive, and the first elected in a fully representative democratic election.
Very social person. - FaaastCash
8
Mike Shinoda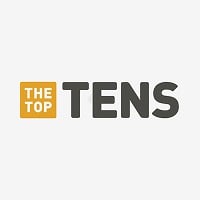 Michael Kenji "Mike" Shinoda (born 11 February 1977) is an American musician, rapper, singer, songwriter, record producer, graphic designer, manager and film composer. He co-founded Linkin Park in 1996 and is the band's rhythm guitarist, primary songwriter, keyboardist, producer, and co-lead vocalist. ...read more.
Such a positive, friendly person! - 3DG20
9
Paul McCartney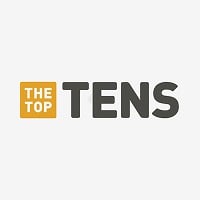 Sir James Paul McCartney is an English singer-songwriter, multi-instrumentalist, and composer . With John Lennon, George Harrison, and Ringo Starr, he gained worldwide fame with the rock band the Beatles, one of the most popular and influential groups in the history of pop and rock music .
From his interviews he looks very nice. - JoLeKosovo
Just by looking at him you can tell he's a great person
I've never met him, but I've heard fans say he's super down to Earth. - 3DG20
10
Keanu Reeves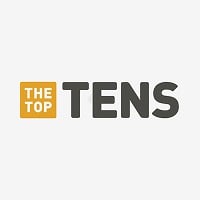 Keanu Charles Reeves (born September 2, 1964) is a Canadian actor, director, producer, and musician. He gained fame for his starring role performances in several blockbuster films, including comedies from the Bill and Ted franchise.
Jesus? I barely know her, Keanu really is the nicest human being on earth!
Keanu was supposed to go to on a trip to Bakersfield but it got delayed so not like an ordinary celebrity he stayed with he fellow passenger and then he gave them a road trip to Bakersfield
HE IS THE NICEST MAN ALIVE UNLESS YOU KILL HIS DOG THEN HE WILL EAT YOUR ENTIRE FAMILY TREE BUT HE ALSO COMPLIMENTS YOU AND WILL CALL YOU NICE THINGS
Don't even get me started on Keanu Reeves. Man, this guy is my absolute IDOL! A genuine kind soul. Everybody could learn a thing or two about kindness and resilience from him!

He's been through some majorly sucky times in life. He gets bashed by critics for looking too emotionless in his performances(helLO, he keeps on getting typecast as serious characters! ). He's suffered through the deaths of his best friend, his girlfriend, and his own kid. He's gone through the stress of a sister with leukemia, rotating stepfathers, and dyslexia. But man, he's come through it all with that beautiful smile on his face.

Godspeed, Keanu, we love you. You da man!
The Contenders
11
Anne Frank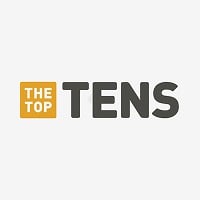 Annelies Marie Frank was a German-born diarist. Anne for short. One of the most discussed Jewish victims of the Holocaust, she gained fame posthumously with the publication of The Diary of a Young Girl in which she documents her life in hiding from 1942 to 1944, during the German occupation of the Netherlands ...read more.
I'm glad she isn't a Belieber.
She was hiding for a good reason during the Holocaust. - Userguy44
All she did was hide
12
Chester Bennington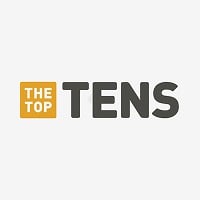 Chester Charles Bennington (March 20th, 1976 - July 20th, 2017) was an American musician, singer, songwriter and actor, best known for being the lead singer of Linkin Park. He also participated in side projects like Julien K and Dead By Sunrise. He committed suicide in 2017 after a period of depression. ...read more.
Sadly, I never got to meet him, but he seems really sweet to fans, especially in concerts. - 3DG20
13
Michael Jackson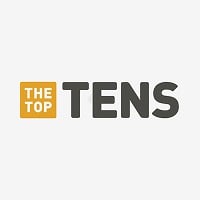 Michael Joseph Jackson was an American singer, dancer, and songwriter born on August 29, 1958 in Gary, Indiana and passed away on June 25, 2009. He donated (at least) a remarkable 500,000,000 dollars to charity. Michael is also known as The King of Pop (a title given to him by Elizabeth Taylor) or under ...read more.
Now see I'm only a kid and I love all of his songs there is nothing bad in them or any thing like that.My favorite song is DIRTY
DIANA

Keep voting for him thank you guys?
He's not nice he's an idiot
Leaving neverland is a load of garbage and a quick 3 minute search would allow everyone to open their eyes to that. If you watch released home tapes/interviews/read up on personal encounters, you'd realize how truly kind michael's heart was. He donated millions upon millions to countless organizations and constantly donated his funds from shows. He was one of the most generous humanitarians to walk the earth, and his soul was pure. He never publicly shamed anyone and was a totally polite gentlemen, rarely cussing. Like honestly, I could go on but you get the point. There will never be another human quite as special as Michael jackson.
Michael was the nicest person in the world. I personally thing he was the nicest person on this planet, too bad he had to die. RIP The greatest king of pop! Love you
14
Muhammad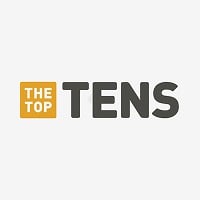 Muhammad (570 AD - 632 AD) was an Arabian Prophet, best known as the central figure (and last prophet) of the Abrahamic religion of Islam and is amongst the most revered and important historical figures in the world.
He should be on the 1 position
Peace be upon him
He should be on the 1 position
Peace be upon him
15 Charles Trippy
16 Travis Clark
17
Elvis Presley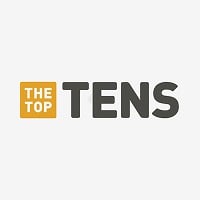 Elvis Presley was an American musician and actor. Known as "The King" He was mostly known for his number 1 singles including "Heartbreak Hotel" "Hound Dog" "Jailhouse Rock" "Love me Tender" Elvis debuted in the movie "Love me Tender" and focused less on his music and continued that way. ...read more.
How is Elvis on this list? This list is making no sense! - itzmekalani
There is a T-shirt that says Elvis had a stinky butt. - ElijahCoriell
18 Danny Duncan
19
George Washington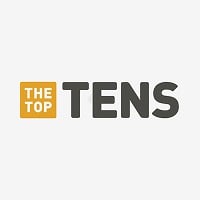 George Washington was the first President of the United States, the Commander-in-Chief of the Continental Army during the American Revolutionary War, and one of the Founding Fathers of the United States.
20
Mary
My Mary is the best Mary in the whole entire world.
I agree, I'm the nicest
21
Fred Rogers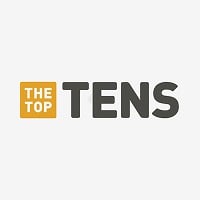 Fred McFeely Rogers was an American television personality, musician, puppeteer, writer, producer, and Presbyterian minister.
He's should be ranked over God he's kind of a dick but Mr. Rogers is the best at being nice
Fred McFeely Rogers was an American television personality, musician, puppeteer, writer, producer, and Presbyterian minister. He was known as the creator, composer, producer, head writer, showrunner and host of the preschool television series Mister Rogers' Neighborhood. - JaredJams
He should be in the top ten, along with Bob Ross. - ugh_itsme
Fred told me I was special when no one loved me.
22 Hunter Thomsen
23
Neil Armstrong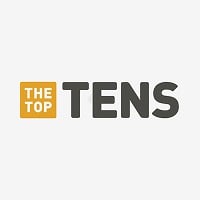 Neil Alden Armstrong was an American astronaut and aeronautical engineer who was the first person to walk on the Moon. He was also a naval aviator, test pilot, and university professor.
Was the face of the greatest technological achievement in human history.
24 Coley O'Toole
25
Michael Jordan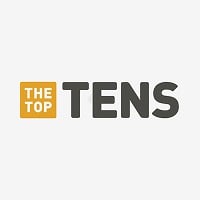 Michael Jeffrey Jordan, also known by his initials, MJ, is an American retired professional basketball player.
He punched someone for not passing him the ball you crazy
Whoever made this was just joking
the hell
26
Bill Gates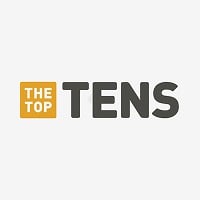 William Henry "Bill" Gates III is an American business magnate, entrepreneur, philanthropist, investor, and programmer.
27
Mother Teresa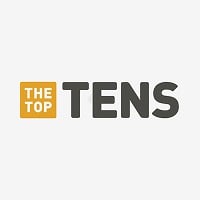 Mother Teresa also known as Blessed Teresa of Calcutta was a Roman Catholic religious sister and missionary. She was born on August 26th, 1910 and died September 5, 1997 On September 5th, 2016, Pope Francis Canonized Mother Teresa, making her St. Teresa of Calcutta.
She the holiest person of all time
Another deified figure:

* She was against divorce in almost all cases, including spousal abuse.
* She told poor people to embrace their poverty because it happens for a reason
* She never provided any paperwork or documentation to show how much of the donations were actually going to sick and poor people. - marmalade_skies
28 Brad Walst
29
PewDiePie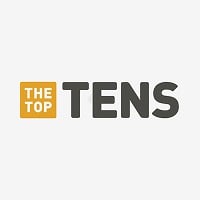 Felix Arvid Ulf Kjellberg (born October 24, 1989), better known by his online alias PewDiePie, is a Swedish web-based comedian video producer, and commentary channel. He is best known for his Let's Play commentaries and Vlogs on YouTube. He is known for being the most subscribed-to YouTuber on the website, ...read more.
He finally lost! All hail Tseries! The racist Pewdiepie can die.
T-Series will win, and Pewdiepie will one day lose!

For the Glory of India, may T-Series reign supreme for 10,000 years!
For the glory of my right hand may I slap you so hard, you'll feel it for 10,000 years - checool124
Super down to earth. Don't listen to the comment below me, he doesn't know what he's talking about
He is not nice - Minecraftisawesone
30
Moses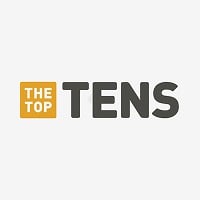 Moses is way better than jesus. jesus is racist and sexist and thinks that only white christian men are good. so def moses

PS JESUS EQUALS Hitler
31
John Lennon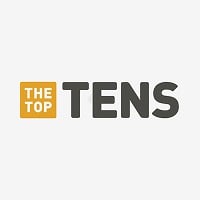 John Winston Ono Lennon, MBE was an English singer and songwriter who rose to worldwide fame as a co-founder of the Beatles, the most commercially successful band in the history of popular music. He was assassinated by Mark David Chapman on December 8, 1980 at age 40.
The most brilliant, wonderful, loving, honest, compassionate and passionate person to ever walk this earth! What a model human.
The best person who ever lived. Miss him every day and he's been gone close to forty years! He was so loved and adored. Rightfully so.
Although flawed like every other human, John exemplified compassion, brutal honesty and self reflection. He was courageous and always cutting edge. He was kind and full of passion and love for others.
Yeah, Lennon was a horrible person, what with the hypocrisy and the abuse. He deserved what he got.
32
Buddha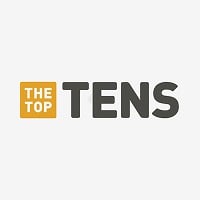 Gautama Buddha, also known as Siddhārtha Gautama, Shakyamuni Buddha, or simply the Buddha, after the title of Buddha, was an ascetic and sage, on whose teachings Buddhism was founded.
33
Matt Walst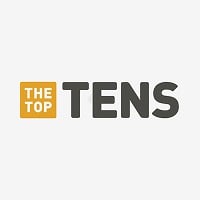 Matt Walst born December 28th 1982, is a Canadian songwriter/singer that formed the alternative rock band My Darkest Days in 2005. That band got signed by Chad Kroger in 2010 and they released two albums. Members of the band left and after Adam Gontier left Three Days Grace Matt was chosen to replace ...read more.
what
34
Zendaya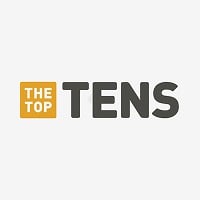 Such a sweet, intelligent and nice woman.
By far the nicest Disney Channel star - Kanyae90
35
Jaiden Animations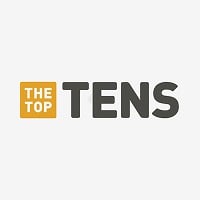 She is an amazing person. I'm a big fan of here a James and she's really funny
She nice
Love her
36
Dave Grohl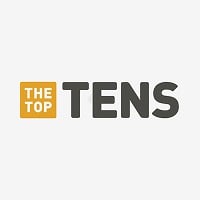 David Eric "Dave" Grohl is an American rock musician, multi-instrumentalist, singer, songwriter, producer and film director. He is best known as the former drummer of the hugely popular 90s grunge band Nirvana and the vocalist/guitarist for the alternative rock band Foo Fighters. He has sat behind the ...read more.
He seems like a really nice down to earth guy.
37
Adam Gontier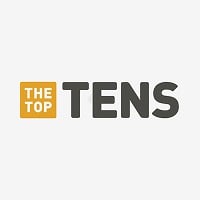 Adam Wade Gontier is a Canadian musician and songwriter. He is the lead singer, rhythm guitarist and main songwriter for Saint Asonia, but is best known as the former lead singer, rhythm guitarist and main songwriter of the Canadian rock band Three Days Grace.
He has such a big heart! He went all the way to South Dakota to visit a fan in the hospital and even brought his guitar to play a song for him. I don't see many artists today doing that.
Before 2011, yeah. He was really nice and cared a lot about his fans, but to be honest, he seems pretty douchey now. - 3DG20
He's not really nice anymore.
38
Ariana Grande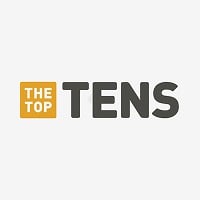 Ariana Grande-Butera, known professionally as Ariana Grande, is an American singer and actress. She was born on June 26th 1993 in Boca Raton, Florida to Joan Grande and Edward Butera. She is best known for her role as Cat Valentine on the Nickelodeon sitcom Victorious and its spin-off show Sam & Cat. ...read more.
She is nice
39
Dirk Nowitzki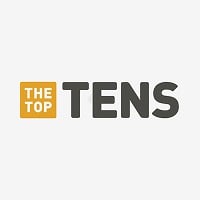 Dirk Werner Nowitzki is a German professional basketball player for the Dallas Mavericks of the National Basketball Association.
Well, I like dirk and I think he is a great guy and very nice
40
Abraham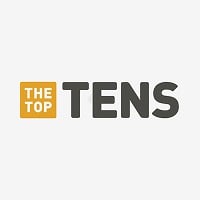 Abraham, originally Abram, is the first of the three biblical patriarchs. His story, told in chapters 11 through 25 of the Book of Genesis, plays a prominent role as an example of faith in Judaism, Christianity, and Islam. According to the bible, God called upon him and told him 'through your son, Isaac, ...read more.
Marmalade_skies is the worst USER EVER! - Erinaliese
We're praising a guy who nearly killed his son because he thought God commanded him to? - marmalade_skies
41
Muhammad Ali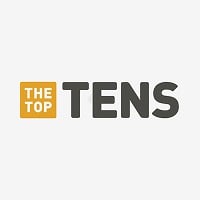 Muhammad Ali (January 17th 1942 - June 3rd 2016) was an American former professional boxer . He was generally considered among the greatest heavyweights in the history of the sport.
Ali is the greatest. But not the nicest. - marmalade_skies
Nobody is forced into the ring. Prizefighting is mutual, consensual combat for monetary recompense. Moral judgements here are on very shaky ground.
Because beating up someone in a boxing match is the nicest thing that you could do. - Martinglez
42
Paul the Apostle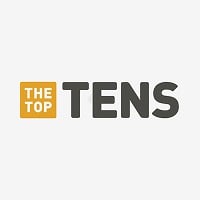 Paul the Apostle, commonly known as Saint Paul, and also known by his native name Saul of Tarsus was an apostle who taught the gospel of the Christ to the 1st-century world.
Go paul
43
Barack Obama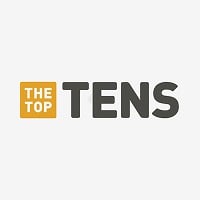 Barack Hussein Obama II served as the 44th president of the United States of America. He was elected in 2008 after serving in the Senate from 2005-08, beating John McCain and becoming the first African-American to be elected President of the United States. He was elected again in 2012, beating Mitt ...read more.
44
Emma Watson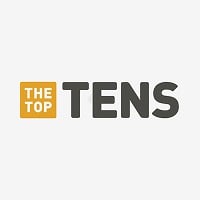 Emma Charlotte Duerre Watson is a British actress, model, and activist. Born in Paris and brought up in Oxfordshire, Watson attended the Dragon School as a child and trained as an actress at the Oxford branch of Stagecoach Theatre Arts.
45
Freddie Mercury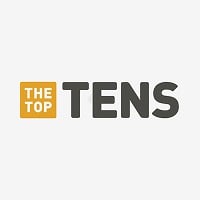 Freddie Mercury (born Farrokh Bulsara, 5th September 1946 - 24th November 1991) was a Zanzibari-born British singer of Indian descent, songwriter and record producer, known as the lead vocalist and songwriter of the British rock band Queen. He also became known for his flamboyant stage persona and four-octave ...read more.
46
Mel Gibson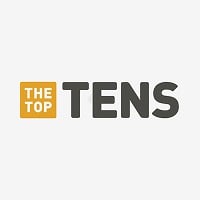 Mel Colmcille Gerard Gibson AO is an American actor and filmmaker. He is best known for his action hero roles, namely his breakout role as Max Rockatansky in the first three films in the Mad Max post-apocalyptic action series, and as Martin Riggs in the Lethal Weapon buddy cop film series.
47
Bob Marley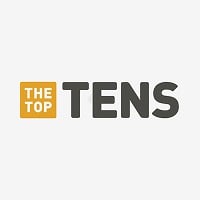 Robert Nesta "Bob" Marley was a Jamaican reggae singer, songwriter, musician, and guitarist who achieved international fame and acclaim.
48
Jeff Foxworthy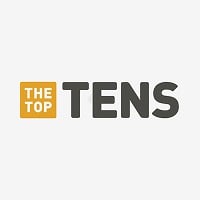 Jeffrey Marshall "Jeff" Foxworthy is an American stand-up comedian, actor, television and radio personality, author, and voice artist.
50
Ronald Reagan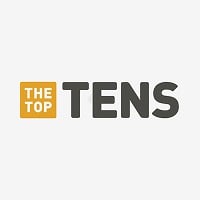 Ronald Wilson Reagan (1911-2004) was an American politician and actor who was 40th President of the United States from 1981 to 1989 . Prior to his presidency, he was the 33rd Governor of California from 1967 to 1975, following a career as a Hollywood actor and union leader until his death in 2004
PSearch List