Top 10 Nicest YouTubers
1
NigaHiga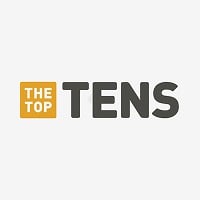 Ryan Higa, born June 6, 1990, best known as his YouTube username nigahiga, is an American comedian, YouTube personality, and actor. He's best known for his comedy videos, which have been viewed over 3 billion times. His channel was once the most subscribed on YouTube from 2009-2011, longer than any ...read more.
NigaHiga: Not offensive

Also NigaHiga: Has N word in his channel name - Spicygarlic
Such an Innocent man. - Zakattack2
He doesn't offend people, and if he does (which is pretty rare), he'll just make you laugh after
2
Violette1st
This channel is a rip-off of McJuggernuggets. But the person who runs the channel is so kind
3
Venomous Soup14
I am so surprised I am number 2 when I have only 10,000 subscribers. - VenomousSoup14
4
PewDiePie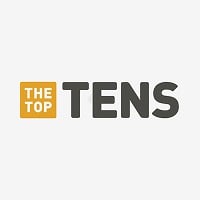 Felix Arvid Ulf Kjellberg (born October 24, 1989), better known by his online alias PewDiePie, is a Swedish web-based comedian video producer, and commentary channel. He is best known for his Let's Play commentaries and Vlogs on YouTube. He is known for being the most subscribed-to YouTuber on the website, ...read more.
Nice to his subs and everyone (mAybe not tseries) no one is perfect though and he has believable apologies and he is the nicest,kay? Brofist!
He gives most of his money to charity, but he's not innocent
He's really funny with all of his sarcasm he's really the only youtuber I watch. If you don't think he's nice there isn't really a way to persuade you cause you probably like Logan paul after everything he's done.
He's only so high because of his subs - CrypticMemory
5
Jacksepticeye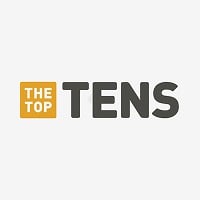 Seán William McLoughlin, born February 7, 1990, better known by his online pseudonym Jacksepticeye, is an Irish YouTube personality, known primarily for his comedic Let's Play series and vlogs. His most popular series include Happy Wheels, Five Nights at Freddy''s and Fortnite.
He donates, talks nicely (despite the swearing,) genuinely cares for his fans and watchers, and is just so kind!
I don't think I can think of anyone nicer than jacksepticeye.
Jacksepticeye is so supportive of other people's channels and has such a friendly attitude to his fan base.
Really nice - PeeledBanana
6
McJuggerNuggets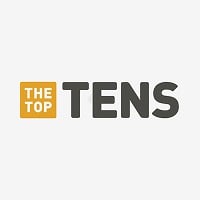 I'm sorry, but I used to be a fan of this channel. But, not anymore after Jesse exposed Angry Grandpa and Michael (Pickleboy) as fake. There was a video where he was snooping around his house and thinks he has all the evidence
7
SkyDoesMinecraft
he's mean
8
Smosh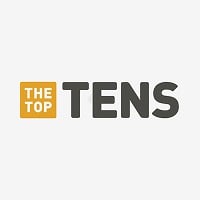 Smosh is an American sketch comedy YouTube channel created by Ian Andrew Hecox and Daniel Anthony Padilla. Anthony Padilla created a website called smosh.com in 2002. He was later joined by his friend Ian Hecox.
9 Element Animation
10
Markiplier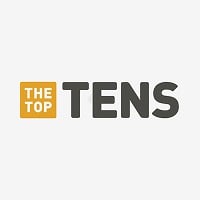 Mark Edward Fischbach (born June 28, 1989), known online as Markiplier, is an American YouTube personality. Originally from Honolulu, Hawaii, he began his career in Cincinnati, Ohio, and is currently based in Los Angeles, California.
He may have a kind of sarcastic sense of humor, but he is one of the nicest people out there. He does so many charity events but he also genuinely cares about people, you can tell in the way he talks in his videos.
Markiplier does so many charity events along with jack, I don't know why he's not on here, he is very kind and caring.
Markiplier is the funniest YouTube I know
yes
The Contenders
11
MrBeast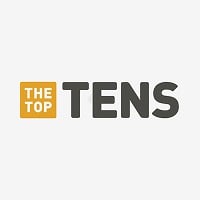 He gives things to people in need and has fun stuff on his channel!
I watch them all the time and I think that they are the nicest YouTubers
Mr. Beast is awesome and really nice. he gives people money and other things
Mr.beast is super nice he gives to people and it almost makes me cry when he makes people so happy that they cry, he is not selfish or gready at all cause he always gives a ton of money to people(best youtuber I ever knew
12
Jaiden Animations
Seems innocent.
Such a sweetheart - windowslottery
I love her - BreakFastBeast2005
Love her videos.seems nice
13
Liza Koshy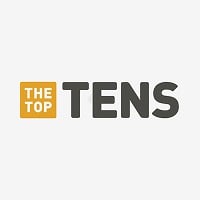 Though I haven't met her in person, she is extremely kind to everyone she meets. Kinda surprised someone hadn't suggested her
Liza is really sweet and nice to her fans
Shes such a sweet and caring person.
14
The Dolan Twins
Really sweet and cute guys. They don't make YouTube videos only for subscribers and views. Honestly surprised no one had suggested them
15
AzzyLand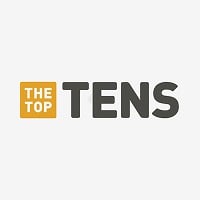 A woman from Dr.Phil once made fun of her and all gamers and Azzyland didn't even insult her back. She is so nice!
She's so nice and cares for her subs a lot
16
Jenna Marbles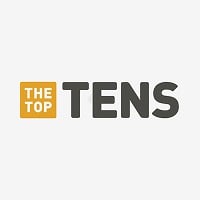 Jenna Nicole Mourey, better known by her pseudonym Jenna Marbles, is an American YouTube personality, vlogger, comedian, and actress.
She honestly seems like the nicest person ever. She loves her dogs so much and it's so easy to see why people love her.
Look at the pic - Userguy44
Jennas so sweet
17
VanossGaming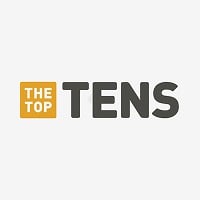 Evan Fong, is a Canadian internet personality and video game commentator with 24 million subscribers. He is best known under his online pseudonym VanossGaming, where he posts montage-style videos on YouTube.
He is super nice. ho is he not number 0ne. beetween autism support, to support with games literaly and the fact he did hockey, and being a fan of hockey, ALOMST ALL HOCKEY PEOPLE ARE NICE. and is innocent because despite his jokes, he is super innocent and does his content for the fans.
18
Logan Paul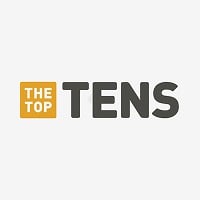 Logan Alexander Paul is an American social media entertainer and actor. He first gained fame through videos shared on the internet video service Vine, in which the athletic Paul engages in physical comedy, including slapstick pratfalls and public splits.
What? The guy who pulls dirty pranks on people, smashes plates for fun, and contributed to the biggest feud on YouTube ever? I don't think so.
He should be the first nicest youtuber!
he is
19 Matthew Santoro
20
Dude Perfect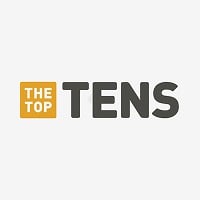 Dude Perfect is an American sports entertainment group from Frisco, Texas which routinely uploads videos to YouTube.
Nice people and really care about there fans
I like sports they like sports
21
RomanAtwoodVlogs
He is kind to others and does many giveaways randomly inside of smile more packages. He is family friendly and puts a smile on my face ever time I watch his amazing vlogs.
I watch his vlogs everyday and he is always so happy
22 Lucas And Marcus
23
Super Mario Logan
If there is someone who literally gives out their address to little kids in risk of having a robber break in, I have no idea who can top him. He literally made a fan meet up, and you know how that went - UltraGod29
24
I Hate Everything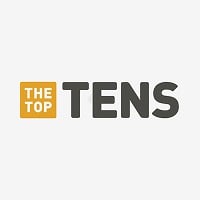 25 TVFilthyFrank
26
Lamarr Wilson
This guy... Man, he's such a nice dude.

His jolly nature comes across in all of his videos and the fact that whilst he does review tech, he doesn't know much about it, adding a slight bit of humour to the video.

Also, he is very comedic. In his Note 7 unboxing video, he makes a joke of how big the box was by putting it up to his face and saying 'Hello?! '. That is comedy. Not accusing people of being paedophiles! *cough cough Keemstar cough cough*

Also, he doesn't swear, or make sexual innuendos, he's really kid friendly.

He is absolutely one of the nicest guys on YouTube, maybe on the Internet.
PRETTY NICE! - 445956
27
Saberspark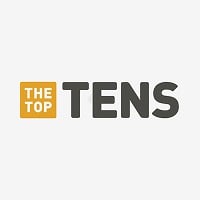 He's a pretty nice guy in terms of personality. He's very open-minded and he's always respectful and shows his gratitude for all his viewers and supporters on Patreon. Also, I think he shaved his hair off one time for charity. So yeah, he's indeed a nice guy. - ModernSpongeBobSucks
28
Christina Grimmie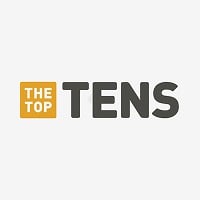 Christina Victoria Grimmie (March 12th 1994 - June 10th 2016), known on YouTube as zeldaxlove64, was an American singer-songwriter known for participating in The Voice and for her covers of hit songs by contemporary pop musicians. She was shot dead during a meet-and-greet in Orlando, Florida, by fan ...read more.
29 Nicobbq
30
KayKayEs
He always shares how much he appreciates his fans and he always says that he wouldn't be living the way he is without his fans. This is why he is one of my favorite youtubers.
31 NoughtPointFourLIVE
32
fouseyTUBE
He's given a lot of money and donations to the homeless and charities.
He helped a homeless veteran by giving him a hotel room, food, and $100
33
TomSka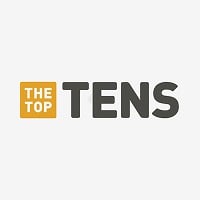 Thomas James Ridgewell, known online as TomSka, is a British YouTube celebrity, actor, writer, producer, director, voice actor and filmmaker, as well as founder of the Turbopunch Ltd.
34
Phantomstrider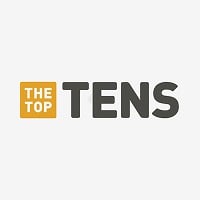 Josh Strider (born February 3, 1989), known as his YouTube channel name PhantomStrider, is a Canadian Youtuber known for his top 10 and 6 coutdowns, Vlogs and movies.
35
JoeysWorldTour
People say he is fat, but what is really fat is his heart. - 445956
36
JeromeASF
Best Youtuber I know.
37
Adam Saleh
He is very positive, Kind, and always wants to make people who are sad get better by them watching his videos.
38
Boogie2988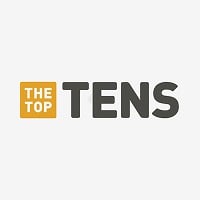 Steven Jason Williams, also known by his online alias Boogie2988 or just Boogie, is a YouTube personality best known for his video rants about video games and nerd culture as a character named "Francis".
Why wasn't he on here already?
39
Chuggaaconroy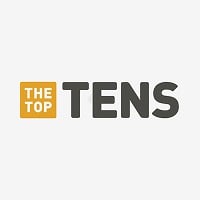 Emiliano "Emile" Rodolfo Rosales-Birou, also known as Emile Rosales and best known as Chuggaaconroy, is an American internet personality and prominent Let's Player.
40 PikachuKanna ピカチュウカンナ
41
XXXTentacion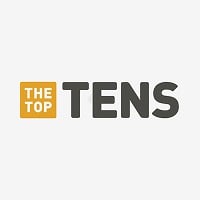 Jahseh Dwayne Onfroy (January 23, 1998 - June 18, 2018), known professionally as XXXTentacion, and often referred to as X, was an American rapper, singer and songwriter.
Don't get me wrong I like his music but in prison he beat a gay man to death for looking at him wrong lol
Ik he was a rapper but he had a youtube challen
42 Rebecca
43 Greg Plitt
44
Rebecca Black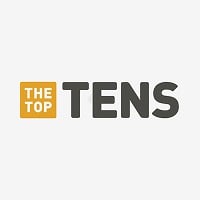 Rebecca Black is a YouTube personality and singer who's infamous for her single "Friday," which was once the most disliked video on YouTube. She has also released other songs, including "My Moment" and "Saturday".
She is very sweet, and while released a variety of bad songs, is a great person in real life.
45
Sausagelover 99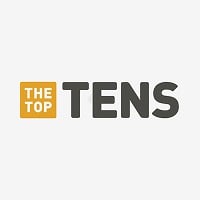 He told people to love Dustbin Beaver
46
EgoRaptor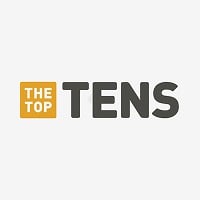 47 Ninja Sex Party
48 Game Grumps
49
Top Cat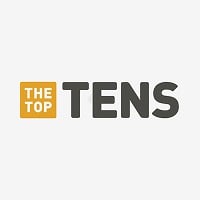 Top Cat is an cartoon character created in the early 1960s by the staff of Hanna-Barbera Productions. He is a yellow alley cat who is the leader of a gang of Manhattan alley cats living in Hoagy's Alley. The gang constantly attempts to earn a quick buck, usually through illegal scams. Top Cat's nemesis ...read more.
50
I AM WILDCAT
I am Wildcat is a friend of vanossgaming and a bunch more and he's funny and absoulutley nice and check him out on youtube
PSearch List