Top Ten Nickelodeon and Disney Shows That Were Canceled
pstbmd
The Contenders: Page 2
21
The Ren & Stimpy Show (Nickelodeon)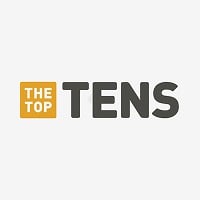 The Ren & Stimpy Show, often simply referred to as Ren & Stimpy, is an American animated television series created by John Kricfalusi for Nickelodeon.
Why? :-( why did they have to cancel it? That worst part is that Spike let john K. make an adult version of the show! What!?!? -_-
22
The Angry Beavers (Nickelodeon)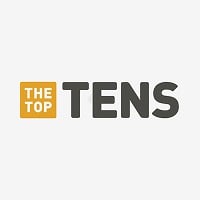 The Angry Beavers is an American animated television series created by Mitch Schauer for the Nickelodeon Channel The series revolves around Daggett and Norbert Beaver, two young beaver brothers who have left their home to become bachelors in the forest near the fictional Wayouttatown, Oregon.
I love this show! I love how different the brothers are.
V 2 Comments
23
Catscratch (Nickelodeon)
Short-lived... The first of many such cartoons unfortunately (at least in getting cancelled it was first).
24
Gravity Falls (Disney)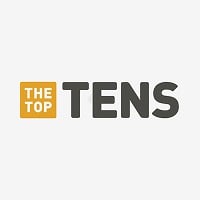 Gravity Falls is an American animated television series produced by Disney Television Animation that first aired on Disney Channel, and then on Disney XD from June 15, 2012 to February 15, 2016. The series follows the adventures of Dipper Pines and his twin sister Mabel in the fictional town of Gravity ...read more.
Everyone loves this show at my old school and new school. I know it ended because it had to honestly but it was an awesome show and I will really really miss it
It ended, it didn't get cancelled, it had it's full run.
WOW! Even though it ended a couple of days ago I still expect this number 1! - spodermanfan1000
Me and my friends were talking about this weeks after it ended.
V 9 Comments
25
Shake It Up (Disney)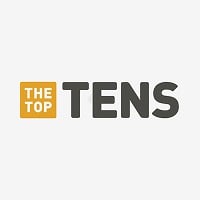 Shake It Up (sometimes stylized as Shake It Up!) is an American sitcom that originally aired on Disney Channel in the United States from November 7, 2010 to November 10, 2013. Created by Chris Thompson and starring Bella Thorne and Zendaya, the show follows the adventures of CeCe Jones (Bella Thorne) ...read more.
But it was amazing this show had me hooked with the dancing and awesome cast and funny moments and crew may this remain in my memories
Shake it up was a good show in my childhood but I need to learn to let things go
This show is so snobbish, I hate snobbish shows the most.
IT WAS MY FAVORITE SHOW WHEN I WAS FOUR
V 11 Comments
26
Austin & Ally (Disney)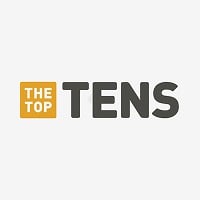 Austin & Ally is an American teen sitcom that premiered on Disney Channel on December 2, 2011, and ended on January 10, 2016. The series was created by Kevin Kopelow & Heath Seifert, the writers and producers of the Disney Channel sitcoms Sonny with a Chance and Jonas.
I'm glad this show ended and a lot of people on this website would probably agree with me. - Anonymousxcxc
My class used to talk about this show a lot and now they don't, its pretty weird now
I wish it didn't end. It was such a great show.
It ended too? Disney Channel most likely will be gone by later this year
V 11 Comments
27
Rocko's Modern Life (Nickelodeon)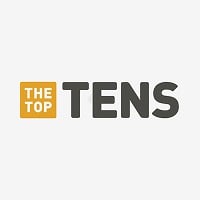 Rocko's Modern Life is an American animated television series created by Joe Murray for Nickelodeon. The series centers on the surreal life of an anthropomorphic Australian-immigrant wallaby named Rocko as well as his friends: the gluttonous steer Heffer, the neurotic turtle Filburt, and Rocko's faithful ...read more.
Seriously, why won't someone just put it on Adult Swim and on demand already?
All you people are wrong. THIS is actually the true champion of Nicktoons.
This show is better than Modern Spongebob. - Anonymousxcxc
Along with Ren and Stimpy,and Invader Zim, Rocko's modern life was my childhood,and my heart dropped into my stomach when I head about it being canceled. It's just one of those shows that got canceled way before it's time,But Unlike ren and stimpy which is still kicking around today in the form of adult party cartoon and Zim who had a comic book announced in july,Rocko just seemed to fade from existence.

R.I. P Rocko's Modern life,May you have a reboot some time in the future that isn't shit
28
Big Time Rush (Nickelodeon)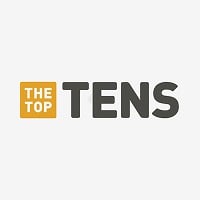 Big Time Rush is an American television series that originally aired on Nickelodeon from November 28, 2009 until July 25, 2013. It was created by Scott Fellows (also the creator of Ned's Declassified School Survival Guide and Johnny Test and the head writer of The Fairly OddParents)
This show should not end now. They are mega-popular and have more fans than every other show.
I love this show so much
I hate this show.
I love it so much I never miss the 4 ep
29
Jessie (Disney)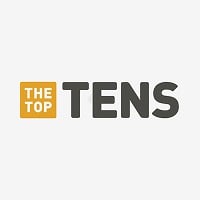 Jessie is an American sitcom that originally aired on Disney Channel from September 30, 2011 to October 16, 2015. The series was created and executive produced by Pamela Eells O'Connell and stars Debby Ryan as Jessie Prescott, a small town Texas girl who moves to New York City to try to become an actress, ...read more.
I hate this show so so much. Why are there people missing shows like this, Austin and Ally, and Dog With A Blog? All of those shows suck. - Anonymousxcxc
I love Jessie I cried at the last episode
I really liked this show and your jacked up if you don't like it cause me and my mom watch this together after my dad's death it was the only time we have toghether
I love jessie
V 5 Comments
30
I Didn't Do It (Disney)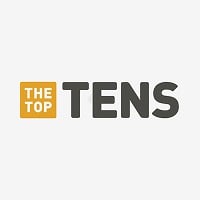 I didn't do it was an amazing show and it shouldn't have ended with jasmine and Logan getting together
I thought this show was pretty funny. Great characters. My kids were sad to see it was cancelled
What's left on this besides Liv and Maddie, girl meets world and PICKLE AND PEANUT?
This show is my 2nd favorite of all disney shows.The 1st is kickin it.
j
V 5 Comments
31
H2O: Just Add Water (Nickelodeon)
I loved this show! It was so good, they didn't have any bad stereotypes, and the storyline was actually really good and interesting to listen to! It made me so excited to see that the show was coming on; and it made me sad to realize that they canceled the show. Probably one of the best Live - Action shows that Nick has ever done.
Anyone remember this show? About the three Australian mermaids? Or am I the only one? I'll love this show forever. Look it up if you don't know/remember it!
I didn't like it at first but my sis got me hooked so sad when it got cancelled.
Its not nickelodeon's show it is Chanel 10 lol
V 3 Comments
32
Sonny With a Chance (Disney)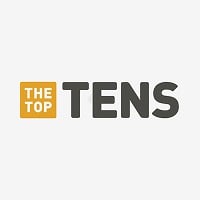 Sonny with a Chance is an American sitcom created by Steve Marmel which aired for two seasons on Disney Channel from February 8, 2009 to January 2, 2011. The series follows the experiences of teenager Sonny Munroe, portrayed by Demi Lovato, who becomes the newest accepted cast member of her favorite ...read more.
It ended dew to personal reasons but the last episode I was crying in tears because sonny and Chad didn't go together and sonny walks away singing the song she wrote about him, it was the best show in the world
It got cancelled because Demi Lovato suffered a binge eating and bipolar disorder, she went all crazy and lost control.
33
Zoey 101 (Nickelodeon)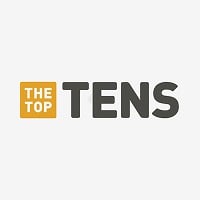 Zoey 101 is an American teen drama television series which originally aired on Nickelodeon from January 9, 2005 until May 2, 2008. It focuses on the lives of teenager Zoey Brooks (Jamie Lynn Spears), her brother (Paul Butcher), and her friends as they attend Pacific Coast Academy (PCA), a fictional ...read more.
Most people say that Zoey 101 got cancelled because Jamie Lynn Spears got pregnant, but it didn't get cancelled, but she did get pregnant, Zoey 101 was planned to run 4 seasons and DID run 4 seasons.
Id watch zoey101 right when I get back from school and slump on the couch and watch it and it was amazing I tried to watch as many episodes I could at the time and wouldn't miss a bit
I was so sad when they canceled this show. It should be number 1 and have a sequel show!
PCA I LOVED ZOEY 101
V 3 Comments
34
American Dragon: Jake Long (Disney)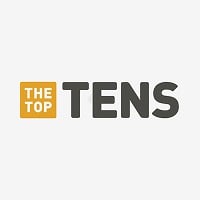 American Dragon: Jake Long is an American animated television series. It was produced by Walt Disney Television Animation and created by Jeff Goode.
I. Love this show I wish. They would air it again!
I absolutely love this show and I'm always showing my younger cousins and siblings(who love it) to keep it alive. I'm so glad I remembered it last year because it is a very beautiful story
This is a ripoff on Danny Phantom or Ben 10
35
Dog with a Blog (Disney Channel)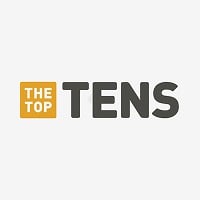 Dog with a Blog is an American television sitcom that premiered on Disney Channel on October 12, 2012, and ended on September 25, 2015. The series stars G Hannelius, Blake Michael, Francesca Capaldi, Stephen Full, Regan Burns, and Beth Littleford. The series was co-created by Michael B. Kaplan.
No offense, but the material used in the show was AWFUL! New Disney Channel sucks and needs to get GOOD writers and GREAT actors.
This last episode made me cry I'm gonna miss watching this show
Love you stan best talking dog ever
I loved this show sadly it was cancelled 😕
V 7 Comments
36
Best Friends Whenever (Disney)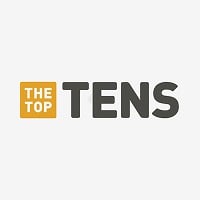 Best Friends Whenever is an American multi-camera sitcom developed for Disney Channel, created by Jed Elinoff and Scott Thomas and executive produced by Jed Elinoff, Scott Thomas, and Michael B. Kaplan. The series stars Landry Bender as Cyd, Lauren Taylor as Shelby, Gus Kamp as Barry, Ricky Garcia as ...read more.
Not great but it is okay and hope not to cancel it
Unfortunately this horrible show hasn't been canceled yet. - Anonymousxcxc
I don't get it this show hasn't been canceled sadly
It sucks, it needs to be cancelled.
V 3 Comments
37
Sanjay and Craig (Nickelodeon)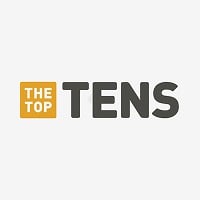 Sanjay and Craig is an American animated television series produced by Nickelodeon. The show is about a 12-year-old boy named Sanjay Patel who owns a talking pet snake named Craig.
I found from a website that Nickelodeon cancelled Sanjay and Craig, THANK YOU NICKELODEON!
Not cancelled yet
38
100 Things to Do Before High School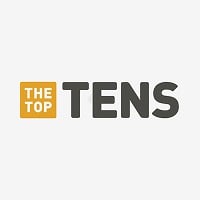 100 Things to Do Before High School is an American children's sitcom airing on Nickelodeon and created by Scott Fellows. The program stars Isabela Moner, Jaheem Toombs, Owen Joyner, and Jack De Sena.
This is the same thing as Ned's declassified school survival guide tips. Ned had a friend named Cookie, who was also a back boy, and a girl who was a friend who was white named Moze. They just remade ned's declassified school survival guide tips added new people with different names that is all they did. - hughpuppies
Deserved better. enough said.
39
Hannah Montana (Disney)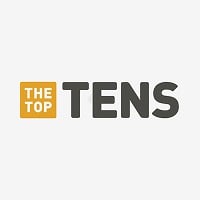 Hannah Montana, also known as Hannah Montana Forever for the fourth and final season, is an American musical comedy series created by Michael Poryes, Rich Correll, and Barry O'Brien which focused on Miley Stewart, a teenager living a double life as an average schoolgirl by day and a famous recording ...read more.
Well it's a good thing that this is cancelled
I watched this all the time when I was younger, but Miley Cyrus has changed a lot
Dude you know they are rerunning this show right
And that's actually so wrong, not to bother you or be mean to you or anything, but the actress, Miley Cyrus, has evolved from a funny cute star, into a narcissistic prostitute, showing off in concerts, and let's not forget her Wrecking Ball music video, it shows you that just about every star on Disney Channel later on becomes a bad person, and Disney Channel's decision to rerun Hannah Montana is just so wrong of them, they don't remember the time Miley Cyrus turned into a mess. - nelsonerica
You cancled my favorite show iv loved it sence I was a todler
V 3 Comments
40
Hey Arnold!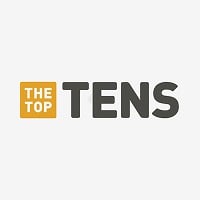 Hey Arnold! is an American animated television series created by Craig Bartlett that aired on Nickelodeon from October 7, 1996 to June 8, 2004. The show centers on a fourth grader named Arnold, who lives with his grandparents in an inner-city boarding house.
I miss this show I'm only 10 and this show just really grabbed my attention! RIP ARNOLD
PSearch List
Recommended Lists
Related Lists

Top 10 Disney Channel and Nickelodeon Shows that Ended and Stopped Reruns that You Wish Would be Rerun Again

Most Painful Nickelodeon and Disney Channel Live-Action Shows to Sit Through and Watch

Top 10 Nickelodeon, Cartoon Network and Disney Shows of the 2010s.

Best Shows from Nickelodeon, Disney Channel and Hub Network
List StatsUpdated 26 Jun 2017
800 votes
49 listings
4 years, 86 days old

Top Remixes
1. Avatar: The Last Airbender (Nickelodeon)
2. Girl Meets World
3. Drake & Josh (Nickelodeon)
DynastiSugarPop
1. The Troop (Nickelodeon)
2. My Babysitter's a Vampire (Disney)
3. Rugrats (Nickelodeon)
pstbmd
1. Invader Zim (Nickelodeon)
2. The Ren & Stimpy Show (Nickelodeon)
3. BrainSurge (Nickelodeon)
htoutlaws2012
Posts
Error Reporting
See a factual error in these listings? Report it
here
.