Top 10 Nickelodeon And Nick At Nite Shows
The Top Ten
1
George Lopez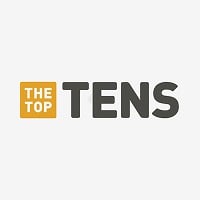 This dude cracks you up! He will make you laugh the secound you turn to his show. I ablsolutely cannot stop watching this show. Even though it is too old. Rack city on um.
2
Full House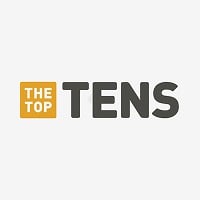 Full House is an American sitcom created by Jeff Franklin for ABC. The show chronicles a widowed father, Danny Tanner, who enlists his best friend and brother-in-law to help raise his three daughters.
I love this show. I like how it has real life situations and it is very relatable. It is the best show ever behind everybody loves Raymond.
I love this show what ever happened to this show on T.V.. I saw no upcoming episodes on my guide.
I love this show watch it every night never miss it and never get tired of the shows. Please never take it off the air.
I love this show it takes me behind the scenes of fresh prince of bel air so great
3
SpongeBob SquarePants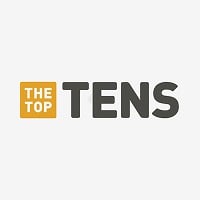 SpongeBob SquarePants is an American animated television series created by marine biologist and animator the late Stephen Hillenburg for Nickelodeon. SpongeBob is currently the most popular show on Nickelodeon, as well as the longest running show, running for 20 years, and is beginning its 12th season. ...read more.
George Lopez & spongebob are my childhood but I have to vote for spongebob cause he make Mr smile no matter what & if someone put victorious on this list they need to be slapped.
This is the best George Lopez sucks - toy
4
The Adventures of Jimmy Neutron: Boy Genius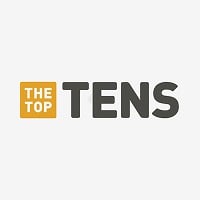 The Adventures of Jimmy Neutron: Boy Genius is an American computer animated television series created by John A. Davis. It is the first spin-off to the 2001 film Jimmy Neutron: Boy Genius.
5
Drake And Josh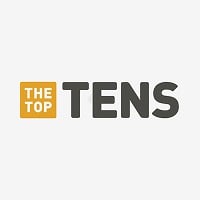 Drake & Josh is an American television sitcom created by Dan Schneider for Nickelodeon. The series follows the lives of two teenage boys with opposite personalities, Drake Parker (Drake Bell) and Josh Nichols (Josh Peck), who become stepbrothers. Both actors previously appeared in The Amanda Show along ...read more.
I love this show they help me when I have situations!
So good. This is obviously the best nick show ever.
This is the best show I have ever seen in my life!
Drake and josh make me laugh so hard
6
Home Improvement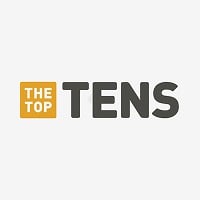 Home Improvement is an American television sitcom starring Tim Allen that aired on ABC from September 17, 1991 to May 25, 1999, with a total of 204 half-hour episodes spanning over eight seasons.
I love this T.V. show. I keep looking on the guide for it. But it is never on anymore. I think that nick at nite should take it back or teen nick should acquire it.
7
Family Matters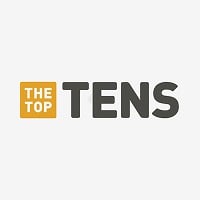 Family Matters was a sitcom that ran from 1989 to 1998. Originally it focused on the Winslow family, but it would later become more about their nerdy next door neighbor, Steve Urkel, who was originally only supposed to be a one episode character. In most episodes, the characters mess up in some way ...read more.
I would like to see more of family matters show as much as the other shows do like all week all night. I don't like friends and that 70 show you took full house off the air
8
The Fresh Prince of Bel Air
This should be number one it's the best show ever my whole family loves it it's awesome and it shows is and it's shows how to be funny it's really cool I love Will Smith and the gang please look for this T.V. show it's awesome I like other not scared to tell the truth instead of making it seem unrealistic
Best T.V. show ever Will cracks me up
Sooo Funny! Love it!
9
Ned's Declassified School Survival Guide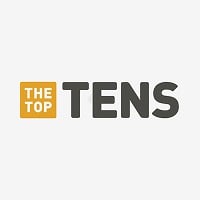 Ned's Declassified School Survival Guide is an American live action sitcom on Nickelodeon that debuted in the Nickelodeon Sunday night TEENick scheduling block on September 12, 2004. The pilot episode aired on September 7, 2003, without many of the current version's main characters, and it was ordered ...read more.
this and Malcolm in the Middle are my favorites. - Queen-aholic
Awesome show Ned's tips really help
10
ICarly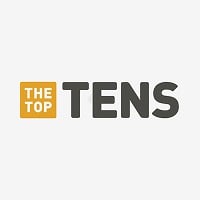 iCarly is an American teen sitcom that ran on Nickelodeon from September 8, 2007 until November 23, 2012. The series, created by Dan Schneider, focuses on teenager Carly Shay, who creates her own web show called iCarly with her best friends Sam Puckett and Freddie Benson.
I love this show especially when Sam hurts Freddie all the time.
I love this show I'd wish their would be an actual web show
I love this show Sam cracks me up!
The Contenders
11
The Cosby Show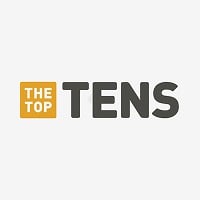 The Cosby Show is an American television sitcom starring Bill Cosby, which aired for eight seasons on NBC from September 20, 1984 until April 30, 1992. The show focuses on the Huxtable family, an upper middle-class African-American family living in Brooklyn, New York.
12
Friends
This show is so good it makes me and my friends laugh even if it has a lot inappropriate scenes it makes teenagers laugh one good thing about it is its not like you watch an episode and the next one has nothing to do with the first its very funny, creative, and inappropriate. - avarocks101
This is one of my favorite nick shows. Joey is a riot! Chandler and febe come out with some hilarious stuff too. I wish this series ran longer.
Love lobe love love love it
13
Instant Mom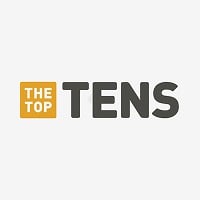 Instant Mom is an American sitcom developed by Howard Michael Gould and starring Tia Mowry-Hardrict as a stepmother of three children alongside her husband. The series is produced for the Nickmom block on Nick Jr., but premieres on Nick at Nite and TV Land. It originally aired from September 29, 2013 ...read more.
14
Danny Phantom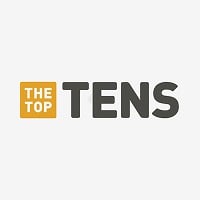 Danny Phantom is an American animated series created by Butch Hartman for Nickelodeon. It was produced by Billionfold Studios and distributed in Canada by Nelvana, a Canadian animation company. The series follows a teenage boy who, after an accident with an unpredictable portal between the human world ...read more.
15
Victorious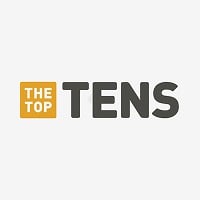 Victorious is an American sitcom created by Dan Schneider that originally aired on Nickelodeon from March 27, 2010 through February 2, 2013 . The series revolves around aspiring singer Tori Vega, a teenager who attends a performing arts high school called Hollywood Arts High School, after taking her ...read more.
So good this the number 1 best awesome show ever
This is one of the best T.V. shows ever!
I love this show best one ever!
16
Sam & Cat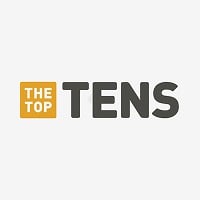 Sam & Cat is an American teen sitcom that originally aired from June 8, 2013, to July 17, 2014, on Nickelodeon. It is a crossover spin-off/sequel of both iCarly and Victorious.
This show is awful
This show is'nt even on Nick@Nite it was made on Nickelodeon but got canceled and Some time later it was put onTeen nick
17
Life With Boys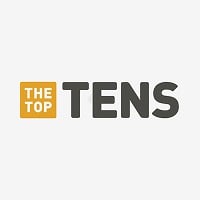 Life with Boys is a Canadian teen sitcom that aired in Canada on YTV from September 2011 through August 2013. The show follows Tess Foster as she copes with living in a home with just boys: her father, Jack, and three brothers, Gabe, Spencer and Sam.
18
Malcolm In the Middle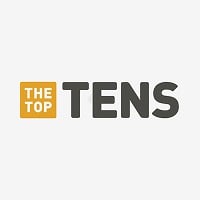 Malcolm in the Middle is an American television sitcom created by Linwood Boomer for the Fox Broadcasting Company . The series was first broadcast on January 9, 2000 and ended its six-year run on May 14, 2006, after seven seasons and 151 episodes . The series received critical acclaim and won a Peabody ...read more.
A great series that puts you in the shoes of the literal term a crazy family. With an AMAZING cast this show will let you grow up with the characters as Malcolm shows his daily routine from the beginning of middle school all the way to highschool. 10/10
19
Bucket and Skinner's Epic Adventures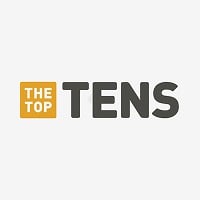 Bucket & Skinner's Epic Adventures is an American teen sitcom that premiered on Nickelodeon on July 1, 2011.
20
The Penguins Of Madagascar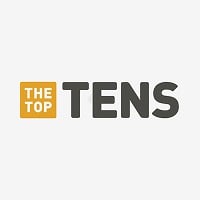 The Penguins of Madagascar is an American CGI animated television series that has aired on Nickelodeon.
21 True Jackson, VP
22
Zoey 101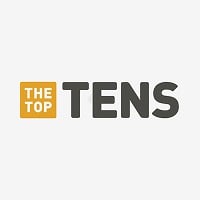 Zoey 101 is an American teen drama television series which originally aired on Nickelodeon from January 9, 2005 until May 2, 2008. It focuses on the lives of teenager Zoey Brooks (Jamie Lynn Spears), her brother (Paul Butcher), and her friends as they attend Pacific Coast Academy (PCA), a fictional ...read more.
I love this show so much
Yeah is so dumb I would rather swim with sharks I mean that episode Drippin episode was innapropiate that Japanese movie was horrifying they should have made it a banned G-rated movie that was Korean and too cute and was watched by Chase,Michael, and Dustin in a truth or dare contest and I see why that movie was banned in 26 countries (and Puerto Rico)
23 Hollywood Heights
24
The Thundermans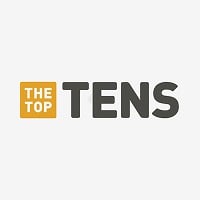 The Thundermans is an American tween sitcom created by Jed Springarn. The show first aired in 2013. This show is about a family of superheroes who have adjusted to living a normal suburban life. On July 27, 2017, Nickelodeon released a statement to J-14, stating that the series has wrapped production ...read more.
I love The Thunderman's! It's really realistic(even though their powers aren't real) because brothers and sisters fight all of the time. And it's very funny, because Chloe is just adorable! It has a great storyline, and Phoebe, Max, Billy, and Nora are all very good actors and actresses.
25
Everybody Hates Chris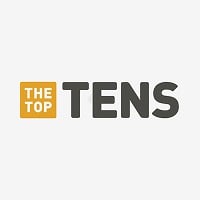 Everybody Hates Chris is an American period sitcom that is based on the troubled teenage experiences of comedian Chris Rock during the 1980s. The show is set between 1982 and 1987, although Rock himself was a teenager between 1978 and 1984, having been born in 1965. The show's title parodies the hit ...read more.
This show is stupid it's just making fun of everybody hates Raymond I mean everybody loves Raymond if you know what I mean everybody loves Raymond is so awesome but this show is just stupid like it's just a copycat nobody likes A copycat got yourself a copy at
Oh my gosh this show is so hilarious it appeals to all ages. It and george lopez are great shows on nick at nite. Julius and roshell are so funny. And when the irony comes back to knock him down its so funny. " everybody hates chris" ahaha I cat get enough of it. Julius and his phrases are so funny and they are all great actors. This is better than any spongebob episode. This hsould be number one - theshowmaster225
26
Rocko's Modern Life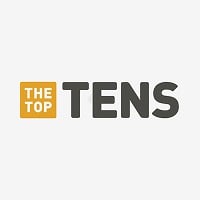 Rocko's Modern Life is an American animated television series created by Joe Murray for Nickelodeon. The series centers on the surreal life of an anthropomorphic Australian-immigrant wallaby named Rocko as well as his friends: the gluttonous steer Heffer, the neurotic turtle Filburt, and Rocko's faithful ...read more.
27
Everybody Loves Raymond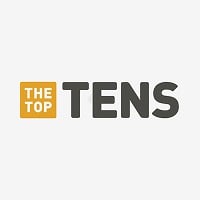 Everybody Loves Raymond is an American sitcom television series created by Philip Rosenthal that aired on CBS from September 13, 1996 to May 16, 2005, with a total of 210 episodes spanning over nine seasons. It was produced by Where's Lunch and Worldwide Pants, in association with HBO Independent Productions. ...read more.
28
Faking It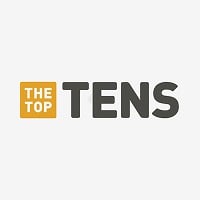 Faking It is an American single-camera romantic comedy series that premiered on MTV on April 22, 2014, starring Rita Volk, Katie Stevens, Gregg Sulkin, Michael Willett and Bailey De Young.
29 TMNT 2012
30 Nicky, Ricky, Dicky, & Dawn
BAdd New Item