Best Nickelodeon Shows of 2018
1
Alvin and the Chipmunks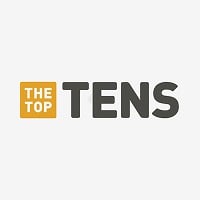 Alvin and the Chipmunks is an American animated television series featuring The Chipmunks, produced by Bagdasarian Productions in association with Ruby-Spears Enterprises from 1983 to 1987, Murakami-Wolf-Swenson in 1988 and DIC Entertainment from 1988 to 1990.It aired from 1983 to 1990 on NBC and is ...read more.
This show is so stupid and dumb that if it entered a dumbest cartoon ever contest the judges would tell them"sorry no professionals"
This was sorta a rip-off to the old version. The AATC movies are waayy better than this version.
This really shouldn't be up here.
It's not that good, it's mediocre, and while it's the reboot of the old Alvin and the Chipmunks, it's not as good, definitely less good than the movies, and I found out that C.H. Greenblatt made this was so that he would make money, which is a stupid reason when it's the only reason.
We want Shows to entertain, and that reason does not count.
At least it doesn't overrely on toilet humor and has a story and comedy. - Gregory
2
The Loud House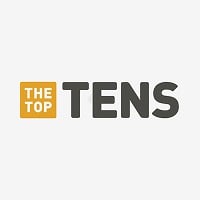 The Loud House is an American animated television series created by Chris Savino for Nickelodeon. The series revolves around the chaotic suburban everyday life of a boy named Lincoln Loud and his ten sisters, to which he survives as the middle child and only son in a large family of eleven children. ...read more.
It is a great show. People can relate to Lincoln's problems. But why is this below Alvin. I use to like it but makes no new episodes.
This show is TERRIBLE! It so bad the creator got fired!
Why is this below alvin and the chipmunks? - Eraser
Best show ever!
3
SpongeBob SquarePants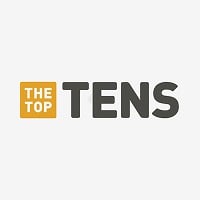 SpongeBob SquarePants is an American animated television series created by marine biologist and animator the late Stephen Hillenburg for Nickelodeon. SpongeBob is currently the most popular show on Nickelodeon, as well as the longest running show, running for 20 years, and is beginning its 12th season. ...read more.
Good show but after the first movie it went a little down hill for spongebob
Spongebob Squarepants rules I hope Spongebob gets to be number one
Spongebob is garage now, can't wait for this show to end.
Better than any show
4
Welcome to the Wayne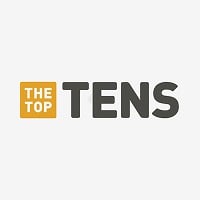 Maybe not the worst show, but not the best.
I found when it first aired, online, the plot became repetitive and generic, meaning it's not such a good show. - Gregory
5
Henry Danger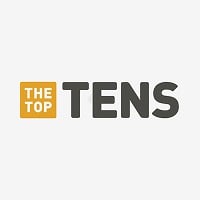 Henry Danger is an American superhero sitcom television series airing on Nickelodeon. The series was created by Dan Schneider and Dana Olsen. The series revolves around a 13-year-old boy who becomes the sidekick of a local superhero. On March 2, 2017, Nickelodeon announced that a new animated series, ...read more.
Great show. Whole cast is excellent. Cooper Barnes is fantastic and funny!
This is the best show on nickelodeon. Jace norman is the best actor ever. Cooper barnes is also very good
This show is so cool I love Kid danger and Charlotte so funny and a lot of adventures
Terrible show, enough said. - Gregory
6
Shimmer and Shine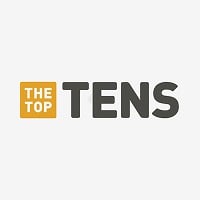 Shimmer and Shine is an American-Canadian animated children's television series created by Farnaz Esnaashari-Charmatz. It airs on Nickelodeon in the United States and on Treehouse in Canada. The series premiered on August 24, 2015. The show was based on an unreleased pilot from September 2013. ...read more.
Ugh, an unoriginal magic show taking magic in the boring way, and the story is overused.
It sucks and makes Winx Club look like a masterpiece. - Gregory
7
PAW Patrol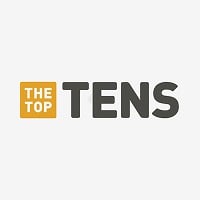 PAW Patrol is an Canadian animated television series created by Keith Chapman. It is produced by Spin Master Entertainment with animation provided by Guru Studio. In Canada, the series is primarily broadcast on TVOKids, which first ran previews of the show in August 2013. The series first aired on Nickelodeon ...read more.
Cute show why does idiots hate it so much
Stupid show, it makes kids want to put their pets on the road, which is dangerous.
Pets are very caring and sweet, and this show is just a disgrace to them. - Gregory
8
Game Shakers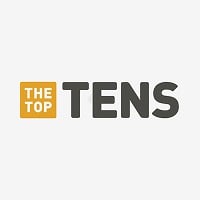 Game Shakers is an American television sitcom created by Dan Schneider that premiered on Nickelodeon on September 12, 2015. The series revolves around two seventh graders named Babe and Kenzie who start the multi-million-dollar title gaming company and who take on rap superstar Double G as their business ...read more.
Terrible show. - Gregory
I love this show why haters got to hate so much gosh
Awesome show fave charecter is Babe
9
Blaze and the Monster Machines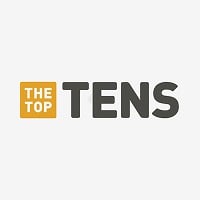 Blaze and the Monster Machines is a CGI interactive educational animated television series with a focus on teaching about Science, technology, engineering, and mathematics.
Basically a rip off of Dora and Cars.
Unoriginal, but there's somewhat a story in it. - Gregory
10
Bunsen is a Beast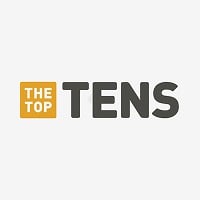 Busen is a Beast is created by Fairly Odd Parents creator Butch Hartman. The show tells about a monster named Bunsen who goes to a human school and has many adventures.
It was an ok show, but since Butch Hartman left Nickelodeon, it ended. - Gregory
The Contenders
11
School of Rock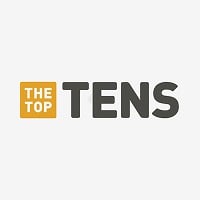 School of Rock is an American musical live-action sitcom which premiered March 12, 2016 on Nickelodeon. The series, based on the 2003 film of the same name, stars Breanna Yde, Ricardo Hurtado, Jade Pettyjohn, Lance Lim, Aidan Miner, Tony Cavalero, and Jama Williamson. On November 15, 2017, Nickelodeon ...read more.
I love this show. Freddy was and always will be my favorite person of this show. I wish I cold meet Ricardo Hurtado. That would be a dream come true
I have no idea why you put a lot of negative things here, everyone. This is not a game of cursing the creaters and Nickelodeon! Like if you agree.
My school is doing that production of school of rock the musical
It makes a lot of sense
12
The Thundermans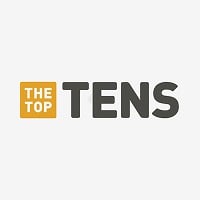 The Thundermans is an American tween sitcom created by Jed Springarn. The show first aired in 2013. This show is about a family of superheroes who have adjusted to living a normal suburban life. On July 27, 2017, Nickelodeon released a statement to J-14, stating that the series has wrapped production ...read more.
This is the best modern day Nickelodeon show since Victorious and Big Time Rush
This is great
Awesome
This was not a good show, it ripped off The Incredibles and had no story or plot, and we're glad it ended. - Gregory
13
Nicky, Ricky, Dicky & Dawn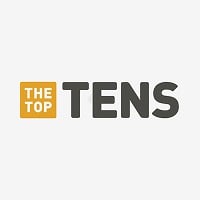 Nicky, Ricky, Dicky & Dawn is an American television sitcom produced by Nickelodeon. The series focuses on 10-year-old, later 11-year-old quadruplets Nicky, Ricky, Dicky, and Dawn Harper. They have nothing in common and often fight, but they must work together to solve everyday situations.
It was a disaster. - Gregory
14
Bureau of Magical Things
I've never seen a show better than The Bureau Of Magical Things! AMAZING!
The best show ever made on this planet!
Awesome
15
Knight Squad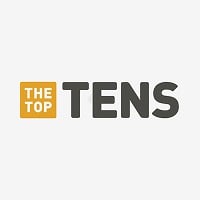 Knight Squad is the best show on 2018, well one of the best. The jokes are hilarious and the characters are fantastic
Who put this on here?
It's a disaster by Nickelodeon, and it sucks.
The "plot" is nonsense and the laugh track is overdone.
It's a lack of true comedy and waste of $ by Nickelodeon. - Gregory
16
I Am Frankie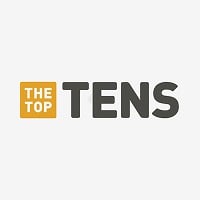 Great show with great story line and amazing actors
I live it
17
Hunter Street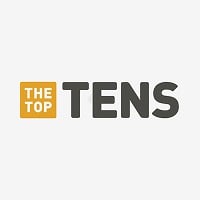 This show was good, but then it got repetitive.
I love the way there are so many mystries
18
Victorious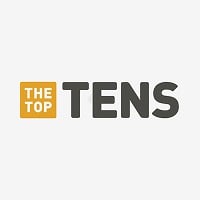 Victorious is an American sitcom created by Dan Schneider that originally aired on Nickelodeon from March 27, 2010 through February 2, 2013 . The series revolves around aspiring singer Tori Vega, a teenager who attends a performing arts high school called Hollywood Arts High School, after taking her ...read more.
Absolutely loved this show. I wish it could come back for a movie or something.
This show got cancelled in 2012. - Gregory
19 Cousins for Life
20
The Adventures of Kid Danger (Cartoon)
ALRIGHT Who put this here?
This is actually the worst Nickelodeon show of 2018.
Henry Danger is bad, but Nick decided to throw a spin off of it, and it's no good or even the least bit entertaining.
No offense fans. - Gregory
21
Instant Mom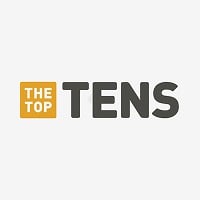 Instant Mom is an American sitcom developed by Howard Michael Gould and starring Tia Mowry-Hardrict as a stepmother of three children alongside her husband. The series is produced for the Nickmom block on Nick Jr., but premieres on Nick at Nite and TV Land. It originally aired from September 29, 2013 ...read more.
Not a 2018 show. - Gregory
22
100 Things to Do Before High School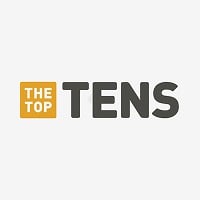 100 Things to Do Before High School is an American children's sitcom airing on Nickelodeon and created by Scott Fellows. The program stars Isabela Moner, Jaheem Toombs, Owen Joyner, and Jack De Sena.
This show got cancelled in 2016 after 24 episodes. - Gregory
23 Motu Patlu
24
See Dad Run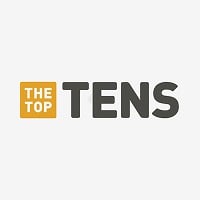 See Dad Run is an American sitcom television series that premiered on Nick at Nite on October 6, 2012. It stars Scott Baio, who also serves as an executive producer.On March 17, 2014, Nick at Nite confirmed that season three would be the last season.
Why put old shows on here that are not 2018 shows? - Gregory
25
Supah Ninjas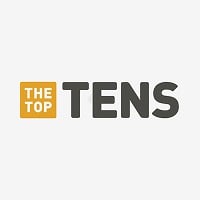 Supah Ninjas is an American action-comedy superhero series, created by Leo Chu and Eric Garcia. The series premiered as a special preview on Nickelodeon on January 17, 2011 in the United States and started airing regularly on April 16, 2011 .
This show was over in 2013, it's not a 2018 show. - Gregory
BAdd New Item