Nickelodeon Shows You Most Want to Return In 2015
Since you all probably know, the channel that kept us on the edge of our seats has cancelled most of its' shows, Nickelodeon, and all of the fans probably still want another season/ spin-off T.V. series or a reunion movie, but, which Show does deserve to return at least for one more hour the MOST? Vote below and let us know what you think deserves to come back in 2015!
The Contenders: Page 2
21
The Adventures of Jimmy Neutron: Boy Genius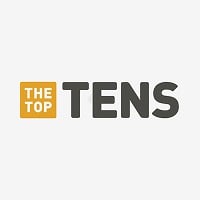 The Adventures of Jimmy Neutron: Boy Genius is an American computer animated television series created by John A. Davis. It is the first spin-off to the 2001 film Jimmy Neutron: Boy Genius.
I want jimmy neutron keep making his inventions and going on adventures with his friends cindy libby carl sheen and his dog goddard.
Please bring it back it was childhood
Jimmy the boy genius needs to come back our generation should know good cartoons
I'll never understand why this show got cancelled. It actually got better each episode
V 14 Comments
22
Ned's Declassified School Survival Guide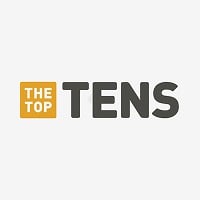 Ned's Declassified School Survival Guide is an American live action sitcom on Nickelodeon that debuted in the Nickelodeon Sunday night TEENick scheduling block on September 12, 2004. The series' original pilot episode aired on September 7, 2003, without many of the current version's main characters, ...read more.
They show most likely can't return there probably older
This was pretty amusing. The only way Ii can see a comeback with this one is with a spin off series with some new characters and maybe some returning ones if they are lucky. - princessbinas
This show NEEDS to come back! I watched most of their episodes when I was little, and I have to say I love cookie!
We need neds tips
V 9 Comments
23
Hey Arnold!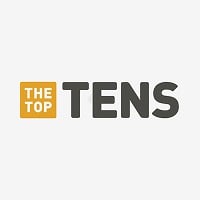 Hey Arnold! is an American animated television series created by Craig Bartlett that aired on Nickelodeon from October 7, 1996 to June 8, 2004. The show centers on a fourth grader named Arnold, who lives with his grandparents in an inner-city boarding house.
So many great learning experience! Plus so many of the characters are super hilarious! I also want to see "The Jungle Movie". It should be fair since I feel the show was not done making more episodes. Hey Arnold has to come back along with Danny Phantom!
I actually love this show, I seen this when I was first born in 1998. I can still watch it on The Splat at night time on teennick. If they do renew this show, then I hope it don't become like SpongeBob.
I heard that is was going to come back! Not kidding! Hope it doesn't end up like SpongeBob and fairly oddparents when it was renewed!
Cancel the fairy odd parents and replace it Hey Arnold! on the air
V 23 Comments
24
T.U.F.F. Puppy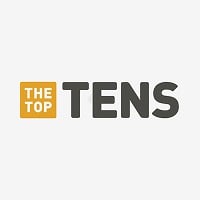 T.U.F.F. Puppy is a cartoon created by Butch Hartman. It ran on Nickelodeon from October 2, 2010 until April 4, 2015. It focused on Dudley Puppy and his partner Kitty Katswell as they protected Petropolis under the Turbo Undercover Fighting Force, or T.U.F.F.
I'm Not Sure If This Show Is On Hiatus Or If It's Cancelled

NOTE-This Was Typed On November 23 2015
It's cancelled, Nickelodeon is desperate for money, and also it kind of had low ratings. - nelsonerica
YES Spencer hello yes please
25
Legends of the Hidden Temple
I love this show BUT... This show would be IMPOSSIBLE To reboot for 1 the host might be busy with something else so it would take FOREVER to find a new host 2 there would be no child contestants there would only be the actors from there sitcoms (like the figure it out reboot) 3 it will take about 3 years to rebuild the set in California+they would have to recast Olmec dee Bradley baker might be busy with SpongeBob and other stuff and 4 it would suck
Please bring this back asap I'm a wreck without it
I absolutely love this show. I have the dvd for the entire series and I'm looking for more of this on T.V.. - OhioStateBuckeyes
Loved This Show,When I Was Younger,I Used to Wish That my History Class Was Like Legends of The Hidden Temple,Where Olmec Was The Teacher,&,Instead of Test Papers we Had to Play The Games
V 2 Comments
26
Genie in the House
I love to vote for this,s to come back just for another season thank you
V 2 Comments
27
Avatar: The Last Airbender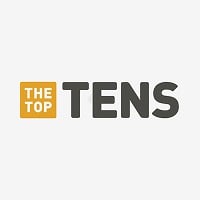 Avatar: The Last Airbender is an American animated television series that aired for three seasons on Nickelodeon from 2005 to 2008. Avatar: The Last Airbender is set in an Asiatic-like world in which some people are able to manipulate the classical elements by use of psychokinetic variants of Chinese ...read more.
Just show the years between the battle after the fire lord and before he dies
No offense to any Korra lovers because I like that show too, but how is Korra higher than this? - Anonymousxcxc
This and Danny phantom should switch places.
WHY IS BIG TIME RUSH HIGHER THAN AVATAR THE LAST AIRBENDER. IT'S BETTER THAN STUPID BIG TIME RUSH.
V 1 Comment
28
Blue's Clues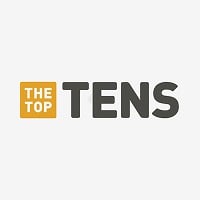 Blue's Clues is an American children's television series that premiered on Nickelodeon in 1996. Producers Angela Santomero, Todd Kessler, and Traci Paige Johnson combined concepts from child development and early-childhood education with innovative animation and production techniques that helped their ...read more.
Why won't they cancel the bad shows on nick junior and replace them with this show? - Connor360
I loved this Problem-Solving show when I was a child! I think it shows some educational value for children under 6!
I want blues clues and Joe to come back I want to see what he looks like now, all I know is he is Bot on team umizoomi
Did anyone know that Ray Charles was on this show? RAY CHARLES?! That's awesome.
V 3 Comments
29
My Life as a Teenage Robot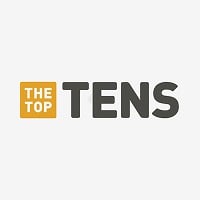 My Life as a Teenage Robot is an American animated science fantasy television series created by Rob Renzetti for Nickelodeon.
This show was good man most of all the shows are stupid for god sake man just keep same of the nick shows that are good and bring back the old shows
This show was cool and I used to watch it many times when I was younger.
Love this show. Used to watch it every day.
It doesn't rerun on any of the nick stations
V 7 Comments
30
Tak and The Power of Juju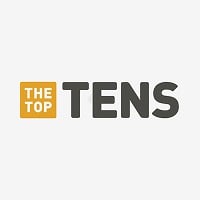 31
Power Rangers Megaforce
Let's Megaforce some episode
32
Power Rangers Samurai
I grew up with the power rangers I think this should still have the same people
Me too the new power rangers are dum - Carri796
33
The Secret World of Alex Mack
Alex Mack should have a follow up and either continue her remaining high school years (not college years if you saw Clarissa Now) or have a sequel where either she still uses her powers and her children obtains her power. Also, Lynch did confirm that Alex kept her powers by not taking her father's antidote so it would be appropriate to follow up how she uses her powers to this day. Not only is Alex the coolest tomboy I know but she along with Ray and Annie were great characters who all formed a great chemistry with each other that we wished we could have. Lastly, she is best superhero character that ever appeared on Nickelodeon since she is in superior to Henry from Henry Danger and Phoebe from The Thundermans in terms of ability and personality. - zjyuanw
Yes I agree this shows tevamp would be amazing, I grew up loving this show n miss it so so much!
34
El Tigre: The Adventures of Manny Rivera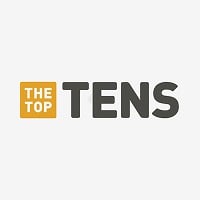 El Tigre: The Adventures of Manny Rivera is Nickelodeon's first ever flash animation series produced for Nickelodeon and Nicktoons.
It is a very underrated show. It was really good but only lasted one season. It's weird that a good show like this one lasts only one season but stupid shows like fanboy and chum chum, sanjay, and craig, and breadwinners live to see another season.
This show was one of the better shows running at its time. Better than that back at the barnyard crap they had at the time
Good shows are short, & bad shows are long sadly this was short and shouldn't have been like this
Frida was one of my first cartoon crushes. I was a weird kid
V 2 Comments
35
Dora the Explorer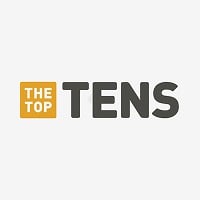 Dora the Explorer (2000 - 2015) is an American educational animated TV series created by Chris Gifford, Valerie Walsh, and Eric Weiner in which Dora goes on adventures with her friend, a monkey named Boots.
Why is this show on the list. Move this back to the worst Nickelodeon shows list.
Never even bring this back - Discord1
ELIMINATED THIS TRASH OFF THE LIST OR PUT IT ALL THE WAY TO THE BOTTOM OF THIS LIST. IT'S IN LAST PLACE.
Bo
V 3 Comments
36
All Grown Up
Yes. I agree. I always found the dramatised plots great, and sure it wasn't that comedic in some areas, but it was great! It needs another season.
Yes I need to watch shows with kids my age still they talked about bras in one episode and I can relate to that
I wish it was giving more seasons
Had lots of fun when I found this show
V 1 Comment
37
The Ren & Stimpy Show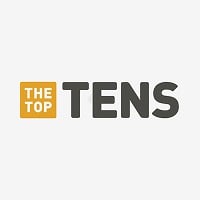 "Way better than crap like iCarly."

Please forgive me for that, that was in the early times of this site when I thought the way to be cool was to only like the 90s shows. This show was funny, just incredibly inappropriate at times. - Garythesnail
Way better than crap like iCarly. - Garythesnail
Great, but SpongeBob, Invader Zim, and Rocko's Modern LIfe were still better. - Goatworlds
V 1 Comment
38
Every Witch Way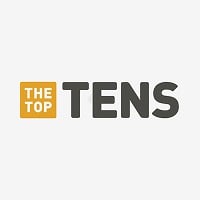 Every Witch Way is an American telenovela-formatted teen sitcom that originally aired on Nickelodeon from January 1, 2014, to July 30, 2015. It is the American version of the Nickelodeon Latin American show Grachi.
It's going to end, and it makes sense because the main characters are highschool students and each season is a school year, making season 4 their senior year, but at least there will be a hopefully good spinoff, it's going to be about witches, wizards and guardians training in an academy, finding out which one is good and which one is bad, Hopefully it will have at least a character or two from Every Witch Way and good ratings, if not, then we and I will all give up and kill ourselves. - nelsonerica
And the spin off got cancelled after its first season, we're ruined. - nelsonerica
Bring back my show
I'm angry why take off every witch way you might as will take Nickelodeon put this show back NOW
It had a spinoff, WITS Academy, and it got cancelled after one season, so it's time to give up. - nelsonerica
They came out with witches academy or something and then that ended - Carri796
V 6 Comments
39
Full House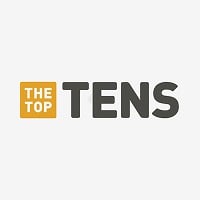 Full House is an American sitcom created by Jeff Franklin for ABC. The show chronicles a widowed father, Danny Tanner, who enlists his best friend and brother-in-law to help raise his three daughters.
If you bring the show back just bring back the baby as young woman or a old lady
Full house is coming back with Fuller house 2016
Love the show but we can't they are way too old
FULLER HOUSE NEEDS TO BE ON T.V. NOT JUST NETFLIX - Carri796
V 3 Comments
40
Aaahh!!! Real Monsters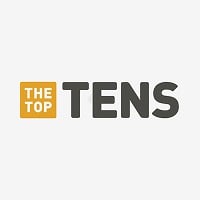 PSearch List
Recommended Lists
Related Lists

Best Nickelodeon Shows of 2015

Top Ten Greatest Nickelodeon Shows from 1999-2015

Cartoon Network and Nickelodeon Shows You Most Want to Return in 2017
Top Ten Reasons Why Every Witch Way and 100 Things to Do Before Highschool Are the Best Shows On Nickelodeon In 2014-2015
List Stats
2,000 votes
74 listings
3 years, 325 days old

Top Remixes (22)

1. iCarly
2. Drake & Josh
3. Big Time Rush
brienicole

1. House of Anubis
2. Victorious
3. Big Time Rush
mrpire

1. House of Anubis
2. iCarly
3. Big Time Rush
maris55
View All 22
Posts
Error Reporting
See a factual error in these listings? Report it
here
.