Nickelodeon Shows You Most Want to Return In 2015
The Contenders: Page 3
41
American Dragon: Jake Long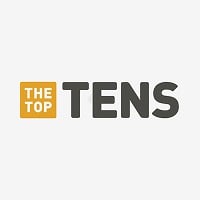 American Dragon: Jake Long is an American animated television series. It was produced by Walt Disney Television Animation and created by Jeff Goode.
I used to watch this when I was a kid and I really was upset when this was cancelled and finished.
This is a Disney Show could someone take this off the list.
This is a Disney Channel show don't put Disney shows - Mcgillacuddy
It was good, but it wasn't on Nick. - Ghostbunny
V 2 Comments
42
Go, Diego Go!
No just no,don't bring it back.
ELIMINATED THIS TRASH OFF THE LIST ALONG WITH DORA THE EXPLORER AND DON'T BRING IT BACK.
Boring excuse for a show. DON'T DARE. >:( - Goatworlds
43
Rocket Power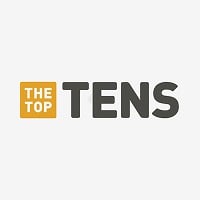 Rocket Power is an American animated television series. The series debuted on Nickelodeon on August 16, 1999. The series ended on July 30, 2004 after four seasons.
There is no excuse for Big time rush to be higher than this awesome show. IT SHOULD BE IN THE top 5.
This show causes kids to grow up as terrorists & attack cities & kill people as well as themselves.
V 2 Comments
44
The Naked Brothers Band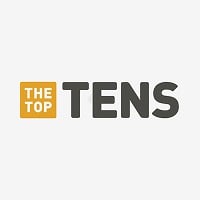 The Naked Brothers Band is an American children's television series created by Polly Draper for Nickelodeon.
This just sounds like a porn band - Goatworlds
I loved the show it was funny, romantic, and it's music was amazing the theme song so awesome, I'll do anything song good but make sure it cost less this time
45
Robot and Monster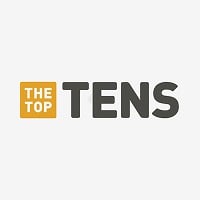 Robot and Monster was just dumb to air, almost as bad as Fanboy and Chum Chum, in fact, it even ripped it off. - nelsonerica
Robot and Monster is another boring filler show. It ripped off Fanboy and Chum Chum, then Breadwinners ripped this off. - Goatworlds
Don't bring it back.
I liked this show
come on guys it deserved another season - lincolnloudness
46
Make it Pop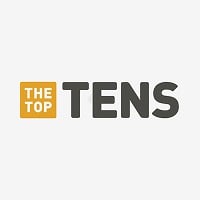 Make It Pop is a K-pop inspired Canadian–American musical comedy series in a telenovela-like format that currently airs on Nickelodeon in the United States and on YTV in Canada.
This show shouldn't ever return, even though it's having another season, it's too racist.
At first I liked the show but now I don't like it anymore.
V 2 Comments
47
Bucket & Skinner's Epic Adventures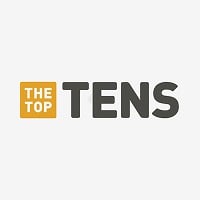 Bucket & Skinner's Epic Adventures is an American teen sitcom that premiered on Nickelodeon on July 1, 2011.
Some stupid Zeke and Luther ripoff, but instead of skating, there's surfing, but still it sucked. - nelsonerica
48
Fred: The Show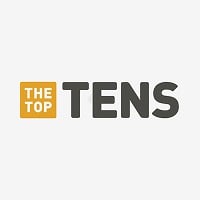 Fred: The Show is an American television series, created by Lucas Cruikshank that originally aired on Nickelodeon, in the United States from January 16 to August 3, 2012. It was cancelled after the first season due to low scores.
The show was pretty bad enough, it was low quality and received so many bad reviews that Nickelodeon cancelled it, which was good at that time, same thing with Marvin Marvin, but many of today's shows on Nickelodeon are FAR worse and while they get bad reviews, they get renewed for more seasons, Nickelodeon doesn't even care about their fanbase anymore and they never will.
It sucked, but today's shows are so awful that this seemed like a masterpiece in comparison, at least let it revive online, but the star is going to have to be forgiven first, as with what happened to him lately.
Fred didn't return on Nickelodeon, and we knew he wouldn't, but he did return to YouTube just 2 days after Christmas in 2015 (same year this list is about), on that other channel, and the videos are only Occasionally being made, so you won't get to see new ones often.
OKAY,CAN.SOMEONE REALLY TELL ME WHY IS THIS SHOW ON THE LIST? HIS VOICE WAS VERY ANNOYING AND HIS SCREAMING WAS VERY ANNOYING! PLEASE TAKE THIS TRASH OFF THE LIST AND DON'T BRING IT BACK AT ALL BECAUSE I DON'T WANT TO HEAR HIS ANNOYING VOICE OR HIS ANNOYING SCREAM AGAIN!
V 7 Comments
49
Mako Mermaids
Loved this show love mermaids
50
Mr. Meaty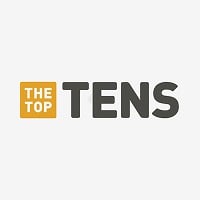 Mr. Meaty is a Canadian-American television series created by Jamie Shannon and Jason Hopley. The show centers on two lazy teenage boys named Josh Redgrove and Parker Dinkleman, who work at a fast food restaurant.
This show freaked me out the first time I saw it when I was 7 or 8. - koRn177
V 2 Comments
51
Fanboy & Chum Chum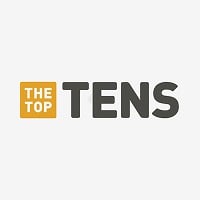 Fanboy & Chum Chum is an American 3D CGI animated television series created by Eric Robles for Nickelodeon. It is based on Fanboy, an animated short created by Robles for Nicktoons and Frederator Studios, which was broadcast August 14, 2009 to July 12, 2014 on Random! Cartoons. The series was first ...read more.
This show was retarded!
Alright, which retard added this? - MeaganSaysHI
This Show Was Just Garbage! Never Bring it Back!
No. Do not let this cgi garbage go higher. I CANNOT STAND the jokes anymore.
V 15 Comments
52
CatDog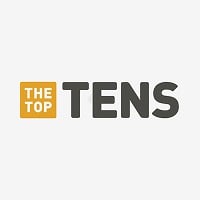 CatDog is an American animated television series created by Peter Hannan for Nickelodeon. The series depicts the life of conjoined brothers, with one half being a cat and the other a dog.
If season 5 happens, I will run like Sonic and start watching Nick again. Make it happen Nick. I'll send you letters until you make season 5.
I Want a season 5 of this cartoon! So please Nick make it
It went really downhill. The movie was the worst CatDog episode ever. - RalphBob
If it comes back,Then we would have to hope that it doesn't turn bad just like Spongebob or The Fairly oddparents.
V 5 Comments
53 The Dick Van Dyke Show
54
Little Bill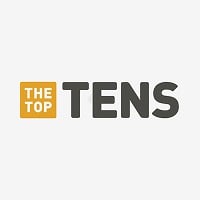 Little Bill is an American animated children's television series produced for Nick Jr. The stories are based on Bill Cosby's Little Bill book series, set in Philadelphia, and feature Bill Jr.
I don't care what anyone else says about this show, I still watch it now even though I've grown up. Sweet and simple, yet brilliant.
Can't Say That I Think This 1 Needs a Comeback Because of What It's Creator Did
It's Not Because Of The Bill Cosby Rape Scandal
55
Wendell & Vinnie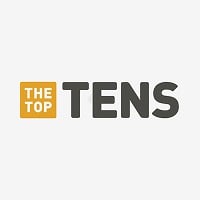 Wendell & Vinnie is an American sitcom television mini-series that premiered on Nickelodeon on February 16, 2013 and ran until September 22, 2013. The series stars Jerry Trainor and Buddy Handleson. The first official promo for the show was released on December 21, 2012.
Wendell & Vinnie should not have aired in the first place, it was completely inappropriate and had profanity and sexual references, yet it had little comedy and little plot, that's why CSM said it was lackluster. - nelsonerica
V 1 Comment
56
Hollywood Heights
I really really love this show I really need more seasons I think you should get more of this show with the same people especially Loran and Eddie where they go after he gets out of jail and their relationship because they are so great together please put this show back on more episodes please
Bring it back to teen nick it was great
It was ok, but it was actually a TeenNick show, and it wasn't kid oriented, so you should get it off the list.
57 Gigantic
58
Back at the Barnyard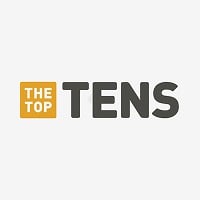 Back at the Barnyard is a Nickelodeon computer-animated television series that is a spin-off from the 2006 film, Barnyard.
Again, a stupid show full of low quality CGI characters. - nelsonerica
V 1 Comment
59
True Jackson, VP
Lulu and Amanda are my favorite characters. Go True Jackson VP! - Anonymousxcxc
60
As Told by Ginger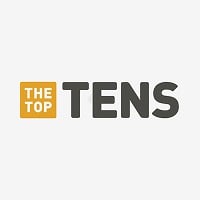 As Told by Ginger is an American animated television series aimed at teenagers, produced by Klasky-Csupo and aired on Nickelodeon.
PSearch List
Recommended Lists
Related Lists

Best Nickelodeon Shows of 2015

Top Ten Greatest Nickelodeon Shows from 1999-2015

Cartoon Network and Nickelodeon Shows You Most Want to Return in 2017
Top Ten Reasons Why Every Witch Way and 100 Things to Do Before Highschool Are the Best Shows On Nickelodeon In 2014-2015
List Stats
2,000 votes
74 listings
3 years, 259 days old

Top Remixes (22)

1. iCarly
2. Drake & Josh
3. Big Time Rush
brienicole

1. Danny Phantom
2. Winx Club
3. My Babysitter's a Vampire
dafinest166

1. House of Anubis
2. Victorious
3. Big Time Rush
mrpire
View All 22
Posts
Error Reporting
See a factual error in these listings? Report it
here
.