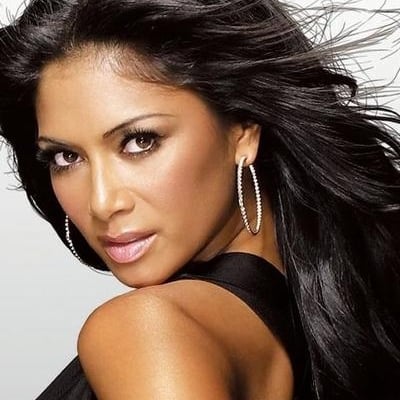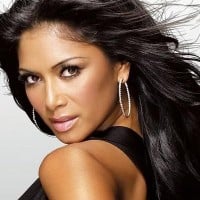 +
Nicole Scherzinger
Nicole Scherzinger, born Nicole Prescovia Elikolani Valiente on June 29, 1978, is an American singer, songwriter, actress, dancer, and television personality . She first rose to fame as the lead singer of the pop/r&b group The Pussycat Dolls. In fact, Nicole was pretty much the only girl in the group who sang.
She is seen as a sex symbol and known for her sexy voice, amazing body, exotic features and beautiful looks/personality .
She is also known for her wide range of genres and styles . She can easily switch from a club-ish sexually provocative record (Whatever U Like, Puakenikeni ) , to a much more meaningful/powerful song, (I'm Done, Hush Hush, Run, Amen Gina, Until You Love You .)
Not only is her own music very diverse, but Nicole is also able to sing classical music and opera, something that most r&b/pop singers can't or don't do. She even sang Memory in the musical Cats .
She is known for her judging on the X Factor, and for her sometimes goofy over the top comments (like "grow some balls!"), as well as her good advice and feedback to the contestants . She is known for her strong soprano vocal range, and conviction to convey emotion in her tracks .
Nicole can sing everything from r&b and pop (her main genres), to classical, opera, hip hop-influenced tracks, and even some rock.
Throughout her time with the Pussycat Dolls and in her solo career, she has always been known for her covers of famous songs, (Feelin' Good, Tainted Love, I Want You Back, Rio, Breakfast In Bed, Hot Stuff, Just Say Yes.)
Her biggest musical influence is the late and great Whitney Houston, who's song The Greatest Love is what made Nicole really want to be a singer .
The thing that sets her apart from other similar pop and r&b female singers is the different musical sides and styles to her, her sexy side and her soulful side, like she has two different musical personalities. Where as other singers usually have just one typical side to them .
While not a very successful artist in terms of sales, her talent alone is enough to get her into the greatest female vocalists hall of fame, and be remembered by real music lovers and people who actually took the time to get to know her and understand her and her music .
Version History:
Lists Featuring Nicole Scherzinger
Related Lists