Best Nu-Metal Bands that Started in the 90s
"Started" refers to formation of the band. "Best" refers to if they are you favorite, most influential, most unique, etc. on the list. "90s" refers to 1990-1999, there have previously been time related problems on lists I've made, but I trust you don't need this information. I suppose if a band started in the 80s but released their first album or demo in the 90s, that also counts, since that's really the first big stepping stone in a career in music.

It was a lot of fun making this list and any added items I would also love to check out. I just wanted to say that when I made this list, It was at 11PM... so a thanks wouldn't hurt. I'm pretty sure this is my first "High Quality" list, according to TTT. For just the original 10 items of this list I have watched about 14 music videos. Feel free to add and comment, I won't judge. And please make sure your band is Nu-Metal and Started or released their first album in the 1990s, it only takes a quick google! Enjoy, broski!

-~ PLEASE, NO HATE!~- I've put to much work into this for jerks to screw this up, I'm not trying to be mean, just don't do this though! Saying "this isn't my fav, vocals are bad" is ok, but NO "Yo, bizkit creative as a dinner roll" stuff!

This list was returned as it was considered a copy of the list "Best Metal Bands of the 90s". It is not, the name of 05yusuf09's list suggests that the items on his list were the best bands during the 90s. My list suggests that the bands started in the 90s, but may not have necessarily been the best... if you know what I'm saying.
The Top Ten
1
Slipknot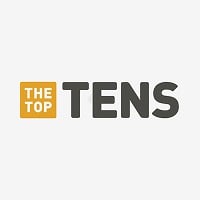 Slipknot is an American Alternative/ Nu Metal band formed in 1995 from Iowa. The band is best known as one of the pioneers of the New Wave of American Heavy Metal during the late 1990s - 2000s and are distinguishable by the band's clothing choices, consisting of black/red jumpsuits and horror inspired ...read more.
Slipknot rocks. - maarilynmaanson
Started in '95. They made hits like Duality, Before I forget, Wait and Bleed, and Psychosocial. I recommend to all heavy metal fans. This band is like Roadrunners music video trophy, they have said although Duality's video cost them over $500k, it is still the video they are most proud of. Slipknot has a very high amount of top notch music videos, I would say even better than some Trivium (I know, not Nu, not what I'm saying) videos, which is pretty hard to do.


**Not Fun Fact: Chad Kroeger knows basically nothing about Slipknot, Stone Sour, or Corey Taylor. He said that he has yet to have heard a hit song by... Slipknot, I don't know. Nothing he said made sense. He said Corey got tired of being behind a mask in Slipknot so he made Stone Sour (which was made
pre-Slipknot, what? ). - EliHbk
I only consider their first album Nü Metal but it's an amazing album, possibly my favorite of theirs. Disturbed also isn't Nü Metal but their first album was. Funny how a lot of my favorite bands started as Nü Metal. KoRn is responsible for this. KoRn is the best Nü Metal band.
2
KoRn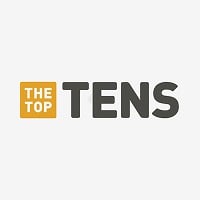 Korn is an American Nu-Metal band from Bakersfield, California, formed in 1993. The band's current lineup includes founding members Jonathan Davis, James "Munky" Shaffer, Brian "Head" Welch, and Reginald "Fieldy" Arvizu, with the addition of Ray Luzier, who replaced the band's original member, David ...read more.
This band is really good, the singer and instrumentation are amazing to me. The singer is one of the most influential people in metal in my opinion. He has a very unique voice and I get where he gets his hate from, although I don't agree. Check out Falling Away from Me, Freak On A Leash, and Twist. They even have good Instrumentals like Porno Creep! - EliHbk
This is blasphemous! Slipknot is #1 on a Nu Metal list?!?!?! Korn started the whole subgenera and they are the best band in the world!
The best and most variational. Slipknot on a close second I suppose.
Best Nu-Metal band in the world, told ya! - molot_off
3
System of a Down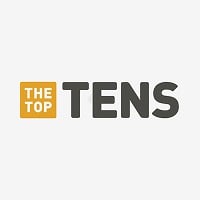 System of a Down formed in 1994 as an Armenian-American Alternative Metal group from Glendale, California. The band name is sometimes shortened to System or SOAD. ...read more.
Started in '94. Where to start? These guys are one of the most popular Nu-Metal Bands to date. Their singer, Serj Tankian, is the only middle eastern musician I can think of, and he's one of the best, so that's cool. Good vocals and instrumentation. Great songs by them include Chop Suey!, Hypnotize, and it's safe to say that Toxicity is an MTV classic. Love it! - EliHbk
More Alternative Metal, I think, still a great band though. - IronMaidenFan666
4
Disturbed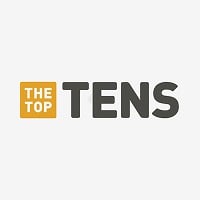 Disturbed is an American nu metal/ alternative rock/ alternative metal band from Chicago, Illinois. The band comprises vocalist David Draiman, bassist John Moyer, guitarist Dan Donegan, and drummer Mike Wengren. They are known for songs like "Down With the Sickness" and "Stricken" .
Started in '94. Not my favorite in the vocals category, but it has some of the best slower Nu-Metal songs and a unique voice. The Sound of Silence and The Light are good examples of slower songs. Nice music videos - EliHbk
I can't believe that Mikey the Thrash Metalhead thinks Disturbed should not be classified as nu-metal!
5
Deftones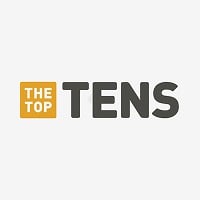 Deftones are an American alternative metal band from Sacramento, California. The band, which was founded in 1988, consists of Chino Moreno, Stephen Carpenter, Frank Delgado, Abe Cunningham and Sergio Vega.
Technically, the band was formed in the 80s when the guys were in high school but I guess since their first music was recorded in the 90s, it counts. - cjWriter1997
They have some decent songs and a singer. I remember them having some of the better songs on SR2's soundtrack. Not my favorite, but they are pretty good. I'm probably not going to look into this much more. Overall decent band to me. - EliHbk
Great band, but I'm not sure if they are Nu Metal. - IronMaidenFan666
Adrenaline and Around the Fur can be classified as Nu Metal albums. - cjWriter1997
6
Linkin Park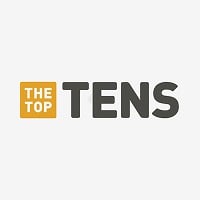 Linkin Park is an American rock band formed in Agoura Hills, California, in 1996. The members currently include Mike Shinoda (vocals, keyboards, rhythm guitar), Brad Delson (guitar), Dave "Phoenix" Farrell (bass), Joe Hahn (DJ) and Rob Bourdon (drums). Linkin Park are associated with a mixture of Alternative ...read more.
7
Mushroomhead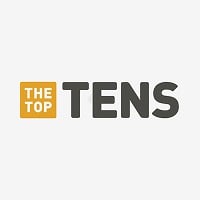 Mushroomhead is an American nu metal band from Cleveland, Ohio. Formed in 1993 in the Cleveland Warehouse District, the band is known for their avant-garde sound which includes influence from heavy metal, art rock and electro-industrial and their imagery which features masks and costumes as well as ...read more.
Started in '93. This is a very interesting band to me. Its like a Rap/Industrial/Nu Metal band. This is pretty unique to me and I want to see this more. Good vocals and great instrumentation! Qwerty was pretty amazing.


**Not Fun Fact: In the Qwerty music video, the band looks like steampunk/Nazi/demon robots and will give you nightmares. - EliHbk
8
Limp Bizkit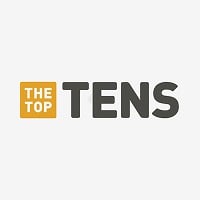 Limp Bizkit is an American nu metal band from Jacksonville, Florida, formed in 1994. Their lineup consists of Fred Durst, Sam Rivers, John Otto, and Wes Borland.
Started in '94. Extremely overhated, I believe this is because its pretty Rap Metal too. They have good vocals and nice instrumentation. Good songs by them are My Way, Break Stuff, and Rollin'. These guys I want to check out way more.


**Not Fun Fact: At WrestleMania 19, Limp Bizkit preformed Rollin' since that was the Undertaker's theme song at the time. This performance was including the entire band, the entire song, 4 dancers, and was topped off by the Undertaker's biker entrance. - EliHbk
9
Papa Roach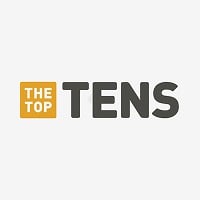 Papa Roach is an American rock band from Vacaville, California. Formed in 1993, their first major-label release was the triple-platinum album Infest.
Started in '93. This has a really good vocalist and good instrumentation. The vocalist has a somewhat unique voice too. Songs like Forever, Getting Away With Murder, And Scars (On MTV I believe, confirm please) I recommend to all fans. I don't know why these guys get the hate they do, anyone? Overall great band that is due for more attention. - EliHbk
10
Hed PE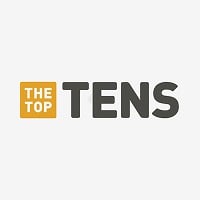 Hed PE, also known as Planet Earth and stylized as p.e., is an American rock band from Huntington Beach, California.
The Contenders
11
Saliva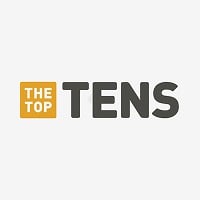 Saliva is an American rock band formed in Memphis, Tennessee in 1996. Saliva released their self-titled debut album on August 26, 1997, through Rockingchair Records, a record label owned and operated by Mark Yoshida, who recorded and produced the release at his studio, Rockingchair Studios.
Started in '96. Pretty underrated to me. Has somewhat generic vocals and stuff but good. I don't have much to say except that Ladies And Gentlemen and Click Click Boom are good.
I would love to hear more! - EliHbk
12
Flaw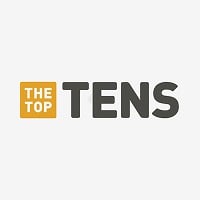 13
Nonpoint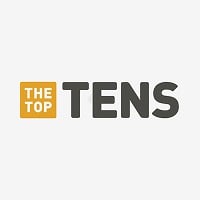 Nonpoint is an American rock band from Fort Lauderdale, Florida. The band currently consists of vocalist Elias Soriano, drummer Robb Rivera, rhythm guitarist Rasheed Thomas, bassist Adam Woloszyn, and lead guitarist Bradley Kochmit.
The best band in the world! Elias Soriano is a vocal god, and has different styles in each album! Andrew Goldman and Ken MacMillan may not be with them anymore, but they were the best guitarist and bassist, respectively. The current lineup is the best live one though, even the original lineup wasn't as good live. Their first two albums, Separate Yourself and Struggle, is the most nü-metal they probably ever were, but maybe that's just me.
14
P.O.D.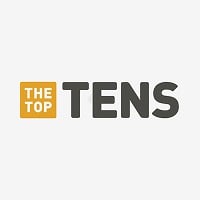 Payable on Death, also known as P.O.D., is a Christian nu metal band formed in 1992 and based in San Diego, California.
15 Snot
16
Incubus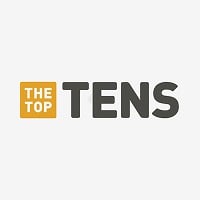 Incubus is an American rock band from Calabasas, California. The band was formed in 1991 by vocalist Brandon Boyd, lead guitarist Mike Einziger, and drummer Jose Pasillas while enrolled in Calabasas High School and later expanded to include bassist Alex "Dirk Lance" Katunich, and Gavin "DJ Lyfe" Koppell; ...read more.
17
Staind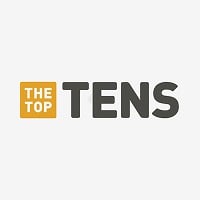 Staind was a Alternative Metal band formed in Springfield, Massachusetts in 1995. ...read more.
18
Bullet for My Valentine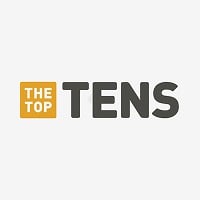 Bullet for My Valentine are a Welsh metalcore/emo band from Bridgend, formed in 1998. The band is composed of Matthew Tuck (lead vocals, rhythm guitar), Michael Paget (lead guitar, backing vocals), Michael Thomas (drums) and Jamie Mathias (bass guitar). Former members include Nick Crandle and Jason ...read more.
I remember a video of theirs, and it was good. A few songs I remember were good too. Good band, but not as much as SAOD and Slipknot. I remember Tears Don't Fall being good. - EliHbk
19 Ill Niño
20
Rage Against the Machine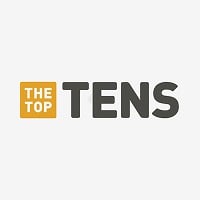 Rage Against the Machine is a rock band formed in Los Angeles, California. The band consists of vocalist Zack de la Rocha, bassist Tim Commerford, guitarist Tom Morello and drummer Brad Wilk.
The only good nu-metal band, by me. - sweetbeef
They are not nu metal - Th3Zm0nst3r
21
Taproot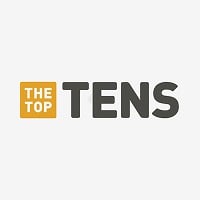 Taproot is a four-piece nu metal band from Ann Arbor, Michigan. They are most known for their hit single "Poem", as well as a number of other singles from 2000 to the present.
22
Cold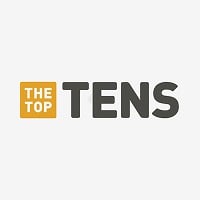 Cold is an American rock band, formed in 1996 in Jacksonville, Florida. With two gold-albums, Cold has sold over one million records in the US alone.
23
Mudvayne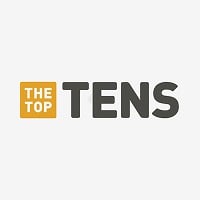 Mudvayne was an American heavy metal band from Peoria, Illinois formed in 1996. Originally from Bloomington, Illinois, they are known for their sonic experimentation, innovative album art, face and body paint, masks and uniforms.
24
40 Below Summer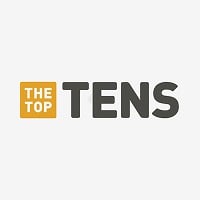 25 Orgy
BAdd New Item