Top 10 Oakland Raiders All Time Draft Busts
htoutlaws2012 Alright raider fans where you at? Remember the Raider unknown days when you had zero clue who Al Davis would draft well these were the big misses of the time of Raiders miserable fails.
The Top Ten
1
Jamarcus Russell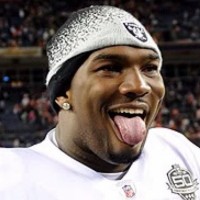 JaMarcus Trenell Russell is a former American football quarterback. He played college football at LSU, where he finished 21–4 as a starter and was named MVP of the 2007 Sugar Bowl. Russell was drafted by the Oakland Raiders with the first overall pick in the 2007 draft. He was out of the NFL after ...read more.
He had a cannon for an arm, but he was lazy and addicted to purple drank. Three years and done. - thomwim
''Davis selected JaMarcus Russell No. 1 overall in 2007 to turn his struggling franchise around. At 6'6 and 265 pounds with the ability to throw a football 60 yards in the air from his knees, Russell was Davis' dream. But after struggling in limited action his first year and improving in his second, Russell regressed in his third, becoming Davis's worst nightmare. This set the franchise way back to the point that the Raiders still haven't had a winning season in over nine years. It was then that Russell was released with a career record of 7-18 and quarterback rating of 65.2. The 2007 No. 1 overall pick signed a $61 million contract with $32 million guaranteed, making him the biggest draft bust in Raiders and NFL history.'' Interesting things brought up with this one, and also look at all the other picks they could of had in Megatron, or Adrian Peterson, Darrelle Revis, Marshawn Lynch, Patrick Willis & among others even in the later second round this was a deep draft class, and they ...more - htoutlaws2012
2
Robert Gallery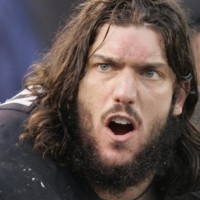 ''Davis got so caught up in his size and speed, he looked over the fact Gallery could only bench press 225 pounds 24 times. Perhaps Gallery would have benefited from the tainted supplements Shawne Merriman was on when he bowled Gallery over for one of his three sacks in him in the 2006 season opener. He became an average NFL guard at best as he was inconsistent as well as often injured. But the bottom line is Gallery was picked No. 2 overall to be a dominant left tackle and couldn't so much as make a Pro Bowl as a guard.'' Yeah how did Gallery play that long for the Raiders is beyond me he was never an elite offensive lineman, and while he definitely looked a Raider he just wasn't a quality protector back when The Raiders were a joke. - htoutlaws2012
3
Rolando McClain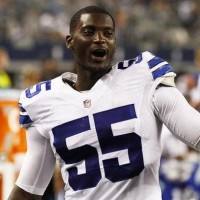 Rolando Marquise McClain is an American football linebacker for the Dallas Cowboys of the National Football League.
''The only one who could rival JaMarcus for his epic flame-out, McClain was supposed to shore up the team's awful run defense. But problems off the field overshadowed anything he did on it. In 2011, McClain was arrested for assault and reckless endangerment. That arrest was followed by a window tint violation during which McClain gave the police a false name, a 2013 disorderly conduct arrest and a strange episode in which his house, which was empty and for sale at the time, was burned down by an arsonist.'' Yeah he didn't help matter with the Raiders, and once he went to Dallas it never exactly went anywhere a forgotten bust, but not in my eyes. - htoutlaws2012
4
John Clay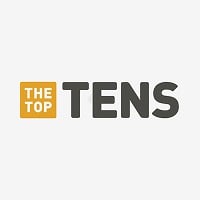 ''He was supposed to anchor the offensive line from the left tackle position but was moved to right tackle of the Chargers with some draft picks for Jim Lachey.
That was one of the greatest trades the Raiders ever made, but it would soon be followed by one of the worst. Later that year, Davis traded Lachey for Jay Schroeder and and some high draft picks. My bad, back to Clay. You know a player is bad when you start talking about the players traded after him. Clay only lasted one season and started nine games for the Silver and Black. Big Flop! '' How does a first round pick only last a season you could argue for that to be a top 3 right... well these next three can all be argued as well. - htoutlaws2012
5
Todd Marinovich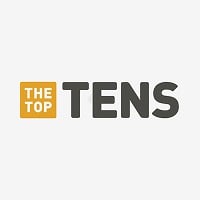 ''I believe that is what caused Marinovich to start smoking weed in high school and college, giving in to cocaine in the NFL. The cocaine abuse was his ultimate demise as in his first start, it looked like he would eventually get there, throwing for three touchdowns in a loss to Chiefs. But Marinovich would last just one more season in the NFL, going 3-5 as a starter. The Raiders thought they had the second coming of "The Snake" (Ken Stabler) but the thing this snake bit was himself and his own team.'' This Marinovich was not a very high quarterback selection, but one of the more notable names that could of been something, but ended up not to be since he had issues with his parents thus messing up his playing ability on the field. - htoutlaws2012
6
Bob Buczkowski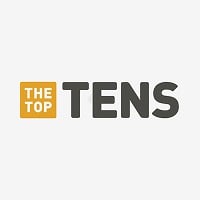 ''Buczlowski only started two games, had one sack as a Raider and 1.5 for his whole career. If that isn't an all-time Raiders draft flop, I don't know what is because the Raiders got so little out for Buczkowski.'' Like other defneisve players on this list he lasted not too long. - htoutlaws2012
7
Matt Stinchcomb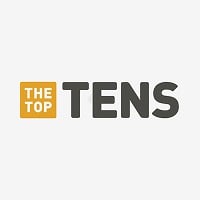 ''Stinchcomb moved all over the offensive line, but never found his niche.
It it weren't for injuries, Stinchcomb would still be starting at left tackle for the Raiders and Gallery would have never been one. Imagine that.'' Stinchcomb's history of injuries should of been a sign to simply avoid this type of player that probably should of dropped to round 2. - htoutlaws2012
8
Marc Wilson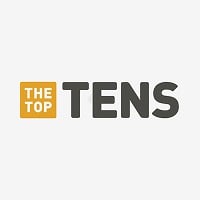 ''Wilson did keep the Raiders from winning a few more Super Bowls than they did in the 1980s. I still wonder how much of a dynasty the Raiders would have had if Jim Plunkett had been the guy back then. Wilson simply made a dynasty come up short of its potential.'' He was a big reason why the Raiders never made it back to dominance, and thus deserves to be on the list due to that. - htoutlaws2012
9
Tyler Brayton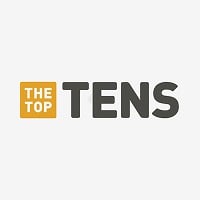 First round pick messed up
''it didn't exactly work out that way as Brayton had only six sacks in his five seasons as a Raider. His biggest season with the Raiders was one that he had 2.5 sacks while the best in his career was five sacks.'' His career highlight was that he kneed some Seattle Sehawks player in a game back in 2006. This would prove to be the slow end to the worst Tight end in the history of the raiders unknown. - htoutlaws2012
10
Derrick Gibson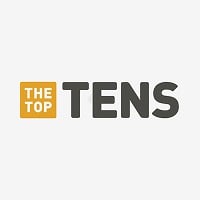 ''Gibson was neither so it wasn't a wonder as to why he just didn't work out with the Raiders or in the NFL. He had just three interceptions in his five years as a Raider and never had more that 56 tackles in a season. To give you an idea of how bad he was, he only started in 32 games in that time frame.
Two years worth of starts in four years is horrible.'' Clearly the worst secondary of all time for Oakland especially. - htoutlaws2012
The Contenders
11 Darrius Heyward-Bey
BAdd New Item