Best Old School Death Metal Bands from Sweden
Old-School Death Metal from Sweden. Very similar genres like Tech-Death or Blackened Death, when sounding very old-schoolish are also okay, but please NO melodic death metal bands.
Everyone knows melodeath is very prominent in Sweden, so there is a different list for that!
The Top Ten
Entombed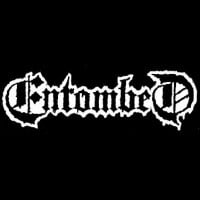 Entombed is a Swedish heavy metal band formed in 1987 under the name of Nihilist. Entombed began their career as an early pioneer of Scandinavian death metal which initially differed from its American counterpart by its distinct "buzzsaw" guitar tone.
Dismember

Grave

Grave is a Swedish death metal band that formed in 1986 by vocalist and guitarist Ola Lindgren, who is their only constant member.
Unleashed

Unleashed is a Swedish death metal band that was formed in 1989 by Johnny Hedlund in Stockholm. Common lyrical themes found in the band's music include Viking culture, recollection of a pre-Christian world, and Norse folklore.
Bloodbath

Bloodbath is a Swedish death metal supergroup from Stockholm, formed in 1998. The band has released four full-length albums, two EPs and two DVDs depicting their performances at Wacken Open Air and Bloodstock Open Air.
Bloodbath is a great band! They're not old school though. - Metalmaniakkk
Nihilist

Nihilist was a Swedish death metal band formed in 1987 by Nicke Andersson and Alex Hellid. The band split-up in 1989 when Johnny Hedlund left to form Unleashed.
Necrophobic

Necrophobic is a Swedish death metal band formed in 1989 by drummer Joakim Sterner and now-deceased guitarist David Parland.
Carnage

Carnage was a Swedish death metal band whose members later went on to found Dismember and Arch Enemy. The band was formed by Michael Amott and Johan Liiva in 1988. They released only one album before dissolving in 1991.
One Of The Most Underrated Death Metal Bands Period.
Repugnant

Repugnant are a Swedish death metal band from Stockholm formed in 1998. According to Swedish Death Metal author Daniel Ekeroth, "Their amazingly old school-sounding death metal is something you must hear to believe." The band has been pointed out as one of the first revivalists of the Swedish death ...read more.
Raw, thrasy death metal. They are called revivers of Swedish Death Metal by some critics. Their vocalist is also the singer for Ghost. - ryanrimmel
Cemetary

Cemetary was a Swedish gothic metal band founded by Mathias Lodmalm in 1989. A few years later they signed a contract with Black Mark Production and released their debut album An Evil Shade Of Grey in 1992. The band would record one more album before moving from death metal into a gothic metal style ...read more.
The Contenders
God Macabre

God Macabre is a Swedish death metal band. They were formed in the winter of 1988 as a grindcore band named Botten På Burken.
Hypocrisy

Hypocrisy is a death metal band from Sweden. It was formed in 1990 in Ludvika, Sweden by Peter Tägtgren.
Bloodstone
Carbonized

Carbonized were a Swedish death metal band formed 1988 in Saltsjöbaden. The band was formed by Lars Rosenberg in 1988, with Dismember vocalist Matti Kärki.
Authorize
Seance
BAdd New Item