Best Online Booking Systems
List of top online booking system for hotels, flights, appointment, tour operator. Find top online booking system with customer reviews, features, demo, comparison etc.
The Top Ten
1
SimplyBook.me
From 2008, when Notando Ltd., the company behind SimplyBook.me, developed an online appointment booking system for Vaka Ltd. in Iceland, SimplyBook.me has been all about making customers' lives easier. When we saw how well the system worked for Vaka, it only made sense to make it available for other companies. - tradeterminal
Visit Website
2
Gobookings
GObookings ® established in 2000 and based in Brisbane, Australia, is a successful software development company specializing in proven cloud based enterprise level, rules-based appointment and resource booking systems with 24/7 Internet access. Their impressive client list is testimony to the capabilities and value of their system. This Australian developed appointment and resource booking system can be used internally, externally or as a combination of both. - tradeterminal
Visit Website
3
bookitLive
The bookitlive online appointment booking software concept was founded in 2007 and after a 6 month pilot trial was launched in 2008 for Australian based businesses.
In 2010 bookitlive's international version was launched and is now available worldwide, our client base includes businesses in the United Kingdom UK (England, Scotland, Wales, Northern Ireland), Canada, Ireland, India, New Zealand, Norway, Russia United States USA and many more. - tradeterminal
Visit Website
4
Sagenda
Sagenda, the online appointment scheduler, is part of Iteration.info, a Swiss company offering an extensive range of online software & innovation coaching services. - tradeterminal
5
Booking Boss
We have worked in the industry our entire careers. We're passionate about your business, and we are driven by the results we achieve every day for businesses just like yours.
That's why we have customers, investors and an industry in our court. - tradeterminal
6
Resbook
ResBook is the best cloud based reservation management system available. It offers a multitude of integrations to the channels and systems you need, which is why so many accommodation providers refer to ResBook as "The Hub" of their business. - tradeterminal
7
Bookinghound
Great system and amazing customer support
Your 'All in 1' Online Booking Solution! BookingHound is not only an online booking and reservation system, but it's also a business management system… that you can trust to help keep your business running smoothly and help you to grow. Their aim is and always has been to assist our customers to achieve not only the greatest potential for revenue and profit maximisation but also increased administrative efficiency. Visit their website - bookinghound.com
8
Planyo
Planyo is developed and maintained by Xtreeme Sagl. We are a Swiss company founded in 1997 and since then we have been continously creating high quality software and web services used, amongst others, by organizations such as the NASA, European Commission, ESA, US military, IBM, Intel, Microsoft. - tradeterminal
9
Hisite Direct
HiSITE Direct is a leading provider of online booking software and provides you with the option to have potential guests book direct on your own fully responsive booking engine. HiSITE Direct integrates seamlessly with our Channel Manager Software and Front Desk Property Management Software. - tradeterminal
10
Mobicommerce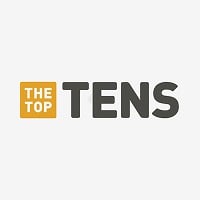 MobiCommerce is a trusted ecommerce website and mobile app solution for B2C and B2B businesses as well as multi-vendor marketplaces. Growth-minded entrepreneurs around the world increase sales to online and mobile customers using the fully-tested, feature-rich, reliable, and affordable solutions from ...read more.
Attract and retain more customers with a branded website, iOS mobile app, Android mobile app, and a powerful yet easy to use online booking system from MobiCommerce. With full-featured ecommerce, online marketing, and online payment capabilities, your clients will have the freedom and flexibility to do business with you wherever they are. - audreyzack
The Contenders
11
Booking Commerce
Booking Commerce is also the best booking system I have ever seen, Booking commerce provide different types of booking and let the customer choose one out of them, It Divides booking in 6 categories like rent type booking, Concert type booking, One Day Booking, Appointment Type, Rent Type With Time, Concert Type With Time.
BAdd New Item