Top Online Kanban Tools for Small Teams
This list aims at starting a discussion about perfect Kanban tools for small teams. First, I would like to share some of my suggestions and opinions. Please, contribute: share your ideas and experiences!
The Top Ten
1
Kanban Tool
What I like the most about Kanban Tool is that it's so easy to use. You look at the layout and you know right away what you should click and what to do to make the software work. Such a nice change compared to all the previous tools I've used!
This tool helped me in many ways, not only in work but also in home! My family is big and needed more organization. Thanks to simple interface my whole family is able to use it. Now I know what my family is working on which wasn't possible due to fact I'm spending most of my time in job. Very functional tool.
This tools has changed my team. Now, we are 10x more productive and finish all contracts on time. Beautiful, simple tool with amazing features to that boosts results. - marcoff
Since I've start using it two months ago, I can't say a bad word about it. Basically, I use it for almost everything. Have also an app. Now they introduced new colors of cards, comments and other things. It's even better!
2
Zenkit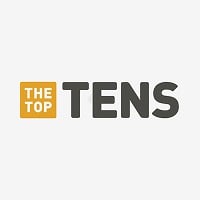 Zenkit is a collaborative tool for project management, task management and many more. Create simple lists up to a large table and database. You can assign tasks, comment or add files and other information to every task. - JessiLu
Visit Website
3
SwiftKanban
The best Kanban tool available in the market right now. We used it to track some of our high ticket projects and
- overall experience: complicated but powerful. It may be too complex for a small team.
- team management: adding new users, access management
- work organization and visibility: assigning people to boards, tasks, to-do list items, swimlanes
- real-time collaboration: threaded discussions, instant chat and group discussion with members of the entire board.
- displaying on a T.V. screen -? - margaret_louis
4
Lean Kit (Kanban)
Very good UX. Good job with that. - marcoff
- overall experience: nice design, difficult to start using
- team management: adding new users, access management
- work organization and visibility: assigning people to boards, tasks, to-do list items, swimlanes,
- real-time collaboration: comments
- displaying on a T.V. screen - Yes - margaret_louis
5
KanbanFlow
- overall experience: simple but poor in features (they are available in premium plan... )
- team management: adding new users (with an without invitation), access management
- work organization and visibility: assigning people to boards, tasks, swimlanes,
- real-time collaboration: comments, sharing files ( Dropbox or Google Drive. )
- displaying on a T.V. screen - No - margaret_louis
6
Kanbanery
We use it at my shop. I like it. It's easier to use than anything else I've seen and it makes staying up to date really easy. - hellenayounger
Simple and elegant tool. - marcoff
7
Kanbanchi
A great app which is simple to use and nicely integrates with Google Drive. It's very easy to collaborate with others and share documents. - epinephrinne
8
FLOW-e.com
Simple, intuitive, and most important - an app that actually helps you manage emails and tasks, giving you the option to delegate them to your team. No more "email maintaining," Flow-e is an actual solution to the chaos we all face in our inboxes. - MilaCh
BAdd New Item