Best Online Personal Kanban Tools
patritia_bure
Personal Kanban gives us clarity over our work and our goals. It is a method that helps you make better decisions, and ultimately find a healthy balance between our professional, personal, and social lives. There are many online tools based on this method. The top 10 of them you can find below.
The Top Ten
1
Zenkit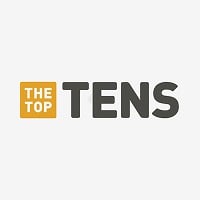 Simple and intuitive - up and running with my personal and work todo's in minutes
If you like using post-it notes on columns, Kanban view in Zenkit will make your life much more productive. - Rostane
With Zenkit you're able to build your personal kanban in an easy way. If you want to do a little bit more, check out the Template for GTD in Zenkit. I used it for the beginning and changed some topics to match my needs. - JessiLu
Visit Website

9
2
Kanban Tool
Kanban Tool is the best managing software. The interface is very intuitive. I can controll all my tasks at just one board. My work gets easier and faster.
Why Kanban Tool? Becouse it is very simple to use and it allows me to work very fast. I can share my task with my team of 30 people and we can manage our tasks in a more organized way, which was one of the biggest problems I'm my company so far.
Kanban Tool is very easy to use. The company I work for has implemented it a couple of months ago and I'm still impressed how well it works!
Very easy to get started with.. I share my boards with the kids, they've never been so keen on housework before. Also, allows me to stop worrying about my due dates and all my important stuff is kept in one place. Great..
V 13 Comments
Visit Website

9
3
KanbanPad
KanbanPad is probably the simplest tool in the world. That is why it is so useful! It does not offer too many advanced features, but it's for personal use is very nice.

FREE - patritia_bure
Visit Website

9
4
Kanbanize
The most powerful Kanban software, ever!
Love the Actionable Agile integration for really powerful analytics
The best tool ever!
Kanbannize - well-designed, with a long list of features, not necessarily useful for personal use.

Core functionality - FREE - patritia_bure
Visit Website

9
5
Lino
Lino is easy to use application that looks like a cork board. For those who love to play with colors is perfect. You can also create your own layout of your pictures and videos.

FREE - patritia_bure
Visit Website

9
6
Trello
I was using Trello for my private life, but when it comes to business it is not enough. That's why I've started using Kanbanery for my freelancer work - justa
Trello aim is allow collaborative project management. However, it can be used as a personal time management solution (not quite as Personal Kanban board). The webapp's boards, cards, checklists, labels, and other features make it easy to view and manage your tasks, much as you would use index cards on a cork board.

FREE - patritia_bure
Visit Website

9
7
Virtual Kanban
Virtual Kanban is an online boards that you an use both, online and offline. It has a simple design, not many features. If you need a tool just to keep your tasks and do not forget about them - this is enough.

FREE - patritia_bure
Visit Website

9
8
FLOW-e.com
This is one of those tools that make you wonder how come they've not been around for years... Personal Kanban direclty in your inbox renders all external todo apps useless. Highly recommended.
"Kanban, Inbox Zero and Getting Things Done (GTD) directly in my inbox. The first time in my life to be able to manage 3 inboxes at a time, reaching the Inbox Zero dream"
For the first time in my life I am able to manage 3 different email inboxes reaching the Inbox Zero dream. The best personal kanban tool/application for Gmail and Outlook. https://flow-e.com - MilaCh
Visit Website

9
9
SmartQ
SmarQ is nicely designed app, fairly simple to use. The thing I like about this tool is a email Assistant (deadlines auto-reminder) and ticket images cover. SmartQ more suited for teams than individual users.

5$ per user/ per month - patritia_bure
Visit Website

9
10
Kanbanery
I've started using Kanbanery a few months ago for my freelancer work. Now, I use it literally for everything - planning holidays, trainings, scheduling daily tasks. For me it it a easy & simple solution - justa
I used to use it only for personal stuff, but now we use it at work for everything and it's terrific! - tiffymidgley
Signing up and getting started was really quick and easy. I already feel more in control.
Easy to get started and it just works. I really like the weekly project summary emails, too. I forward them straight to my boss every week. - howard67
V 2 Comments
Visit Website

9
The Contenders
11
LeanKit
LeanKit is online whiteboard tool. Probably it is more useful for teams than individuals. Application is based on the principles of Kanban, a Lean/Agile methodology. Little too complicated.

Basic Edition - FREE - patritia_bure
12
KanbanFlow
I have been using it for years to track my commitments as software developer, I can easily recommend it. Integrated pomodoro timer is very useful for keeping you focused on task at hand, while still making sure I get enough rest.
KanbanFlow is quite similar to Kanban Tool, however I don't like its design. A cool thing inside this application is certainly is pomodoro time.

5$ per user/ per month - patritia_bure
KanbanFlow is amazing! I use it to manage my work and personal to-dos. The pomodoro timer is extremely useful, as well as all the built-in time tracking. I would definitely recommend this!
13
Kanbanchi
This where I started with kanban and I keep coming back to this application - because it was an easy learning curve and they are always improving it and although not got all the features I would like, it works.
Full featured Chrome plugin. Free and paid versions.
14
Kanbanara
You might also be interested in looking at Kanbanara at www.kanbanara.com
BAdd New Item
Related Lists

Top 10 Best Online Kanban Tools for Business
Best Things About Kanban Tool

Best Kanban Tools for Software Development Teams
Benefits of Using Kanban Tool Time Tracking
List Stats
100 votes
14 listings
5 years, 112 days old

Top Remixes
1. FLOW-e.com
2. Kanbanize
3. Lino
MilaCh
1. Kanban Tool
2. KanbanPad
3. Lino
patritia_bure
Error Reporting
See a factual error in these listings? Report it
here
.