Top Ten Ontario Cities
BKAllmighty
The Contenders: Page 2
21
St. Catharines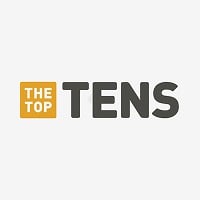 St. Catharines is the largest city in Canada's Niagara Region and the sixth largest urban area in Ontario, with 96.11 square kilometres of land.
Nice setting but a lot of the population is Very Very blue collar not just from an occupational standpoint but mentally as well.
They're song lyrics dude. "Toronto Sucks" by Three Dead Trolls in a Baggy. - Bigwands
I hate the Skydome and the CN tower too. I kate Nathan philips Square and the Ontario Zoo. Thats Why St. catherines Powns - theTwister
You do realize that this comment could apply to ANY city that is not Toronto, right? Sort of pointless, bud. - BKAllmighty
22
Wawa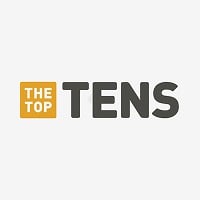 You know that Wawa is actually a town in Ontario, right?
Geese really people! Wawa?
23
Kitchener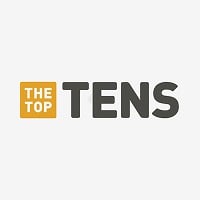 Kitchener is where I lived my whole life so far. I love it so much here. I know it really well and it's calming and just feels so much like home. I wouldn't live anywhere else in the entire world then kitchener!
I live Kitchener, its vibrant. Lots of walking trails, parks, culture and beautiful downtown.
My birthplace! - BKAllmighty
Courtney Love killed Kurt Cobaine
V 1 Comment
24 Collingwood
25 Cambridge
26
Paris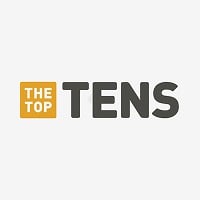 Paris is beautiful and good town
Please go here bro it so rocks coolbeans bro
good town
27
Sarnia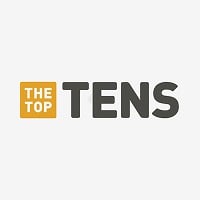 I was born in Sarnia a few decades ago and I have retired here now. The city policies have not changed much to allow out of the box creative community facilities or functions, however, the climate, access to lake and river, and the friendly helpful people make it a wonderful place to be "all that you can be in Ontario". Dream it, Plan it, Believe it!
World renown Blue flag beaches. Great fishing on turquoise blue water. Less pollution than historically known for due to the economic changes that have effected all of Ontario and closing of the coal hydro plant. No traffic. Affordable living. Moderate climate. Close to London and Michigan. Considerate it
I was raised in Sarnia and attended high school there. Glad I grew up there. Sarnia has changed a lot in the last few years and for the better. The parks and beaches are fantastic and the area around the Bluewater Bridge (Point Edward) is amazing. It's a summer city but in the winter there is not much going on. It's still better than London.
Sarnia sucks.
For work good luck finding a job.
That's full time, the jobs here are less then part time.
There's nothing to here.
It's a very depressing town.
V 2 Comments
28
Waterloo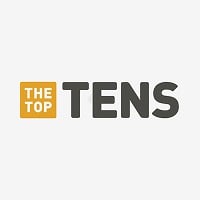 Waterloo has gone traffic circle crazy; one right after another, makes you dizzy.
It is the best
Great schools for my kids friendly neighbors to
29 Pickering
30 Whitby
31
Oshawa
It doesn't have a big reputation, but it's a fantastic city with an all around great living experience!
I have lived in Oshawa since May 1991, raising my family here, it is a really great city with a lot to offer.
North Oshawa Is Nice with newer housing and shopping.
V 1 Comment
32
Orillia
Orillia is a beautiful 150 year old town (population 30,000) on two lakes (Simcoe and Couchiching) about 1 hour and 15 minutes north of Toronto. It offers year-round outdoor activities including boating, swimming, fishing in the summer, snowmobiling, downhill and cross country skiing, and skating in the winter. A new multi use recreation facility is scheduled for completion next year 2017. It has great public and separate schooling plus a Georgian College campus and a Lakehead University campus in town and is the home of the Ontario Provincial Police headquarters. It offers a first class 230 bed hospital in the Orillia Soldiers Memorial Hospital, numerous churches and plenty of culture including the Stephen Leacock Museum, the Opera House Theater, the Orillia Museum of Art and History, a large new Public Library, two weekly Farmer's markets, the annual Mariposa Festival and many street festivals. There are three large shopping plazas plus a new Costco to be completed this year 2016 ...more
Awesome lake town with good amenities
33
Vaughan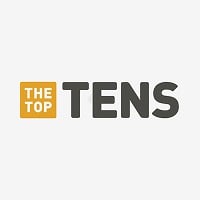 A very large Muslim community that does not support other businesses other than their own.
City with a enormous potential
Enormous potential only if your Muslim
I would stay away. The people are rude.
V 1 Comment
34 Bracebridge
35
Thunder Bay
Thunder Bay is a beautiful centralized city in Northwestern Ontario. It has everything...hunting, fishing, scenery, arts, university, college and four seasons. It is an isolated community that is trying to be as big as and on the scale of Toronto. Taxes are very high, drugs and crime are above average and politicians that don't care.
If you've never been there, you've got to go. Lake Superior is breathtakingly gorgeous!
36 Tecumseh
37
North Bay
It's a great city to live in with many all season activities to choose from. It's on a beautiful lake for all kinds of water sports and a ski hill in the middle of the city. Hiking trails as well as trails for ATV's and snowmobiles. Low crime rate and very safe.
A short 3 ½ hour drive from either Toronto or Ottawa, this friendly and inviting city is a popular year round destination. Offering plenty of activities, amenities and services to meet your needs, North Bay's vibrancy is only exceeded by its hospitality! Whether planning an activity filled getaway or more of a "time out" from your hectic life
The best place in the world!
North Bay has two beautiful lakes and the waterfront is a great place to walk and go to the beach. But unfourtantly with huge cut backs to gov jobs air base 2000 employees in the 60s 70s 90s to 600 now plus job losses in other sectors well let's say it use to be a wonderful city but has become more expensive to live between high taxes and water meters P 3 hospital which cost more and huge bed cuts and job losses 153+ higher gas prices 102.9 compared to 99 or 97 higher rent for apartments the 3 top employers are the hospital school board college base and the city. Not good a good tax base to depend on when government jobs are being cut. My children have had to leave this s area moving south in order to obtain jobs and jobs that pay more than 11.25 hour. After living here for for over 40 years will be moving south after retirement
38
Aurora
Pretty town surrounded by farms and forests, yet close to Toronto. Friendly residents and all amenities. If you can't find something in Aurora, there is our neighbouring town of Newmarket beside us to the north. Easy drive to Toronto for theatre, concerts and sporting events. Low crime and fresh air. What's not to like!
Beautiful city, fantastic schools and wonderful amenities...Country living with all the benefits of big city life. A+++
Love, Love, Love Aurora... But expensive. Prices of homes gone through the roof.
Good family place. Great schools, activities, trail system. Town is clean, roads well maintained, nice neighbourhoods. Not too much excitement though.
39
Brantford
My home town. I don't know how to describe It! The crime is not as bad as people think. I have only seen 3 crimes (They only happened because someone got mad) and I'm 16...Oh boy. The people who live here are wonderful. My best friend is so kind! He does pretty much anything I ask him. Hmm. Let me mention a few. Bought us tickets for Jurassic World,Bought me 2 Wii U Games, And we went to Niagara Falls (We both payed) You may think of him as my slave but he is so nice. He doesn't do It because I order him to it's because were Besties. Anyways there's only one negitave I can think of. The roads. Are. Terrible.
I live here. It's wonderful. Tons of nice people, Fum activities (Good restersnts, Nice Parks etc. ) I don't see crime often. Last time I saw a crime was 11 years ago.
40 Fort Erie
PSearch List
Recommended Lists
Related Lists

Largest Cities In Ontario
Top Cities in the Philippines
Top Ten Most Dangerous Cities in Europe
Top 10 Greatest Cities in the World
List Stats
1,000 votes
60 listings
7 years, 16 days old

Top Remixes
1. Toronto
2. Ottawa
3. Niagara Falls
Metal_Treasure
1. Sudbury
2. Toronto
3. Ottawa
JohnDpumpkin
Posts
Error Reporting
See a factual error in these listings? Report it
here
.