Top Ten Most Original Metal Bands of All Time
1
Tool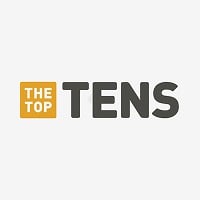 Tool is an American progressive/alternative/post-metal band, that was formed in 1990. ...read more.
No one was or is like them at all. Their song lateralus is so deep to the point where the drum beat is actually related to the song. Watch this video on it by polyphonic
Or, they're Progressive Metal.
They're basically their own genre. Complex time signatures, kickass bass, powerful vocals, expert drum playing, and some of the best metal performances of all time. - MKBeast
AND WHAT ABOUT Avenged Sevenfold
2
Black Sabbath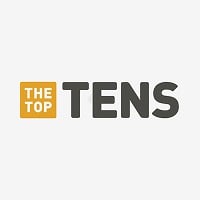 Black Sabbath were a Heavy Metal band formed in Birmingham, England in 1968 by guitarist and songwriter Tony Iommi, singer John "Ozzy" Osbourne, bassist and main lyricist Geezer Butler and drummer Bill Ward. ...read more.
Sabbath was pretty much the first to do everything on a regular basis, although bands like Cream and the Yardbirds sent experimental forays in metal's direction.
Say what you want but without the likes of Sabbath, Deep Purple, and Zeppelin none of these other bands would exist - Johnnyt800
Say what you want, but Sabbath was the first band to use satanic lyrics, slow tempos, heavy riffs, they set the tone for heavy metal - ryanrimmel
They created metal. That's the most original it can get.
3
Meshuggah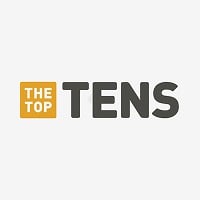 Meshuggah is a Swedish progressive metal band from Umeå, formed in 1987. They are often considered the fathers or founders of the djent metal sub genre due to their use of downtuned guitars. They are also known for their song "Bleed", which is known for its extremely complicated instrumentation, ...read more.
This band's music is the musical equivalent of taking testosterone boosters and protein shakes.
4
Deep Purple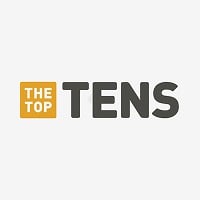 Deep Purple are an English rock band formed in Hertford in 1968. They are considered to be among the pioneers of heavy metal and modern hard rock, although their musical approach changed over the years. Originally formed as a progressive rock band, the band shifted to a heavier sound in 1970. Deep Purple, ...read more.
They (Ritchie Blackmore) wrote the first rock songs based on classical music, now known as heavy metal.
I'd say this is the most original idea ever and respectively - Deep Purple is the most original metal band of All Time.
All rock musicians back then used blues scales to create rock, hard rock or blues rock. - Metal_Treasure
5
Mastodon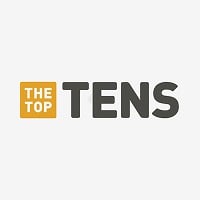 Mastodon is an American heavy metal band from Atlanta, Georgia, formed in early 2000 and composed of bassist Troy Sanders, guitarists Brent Hinds and Bill Kelliher and drummer Brann Dailor.
How many Metal bands have 4 singers?
Brent Hinds - a great Eddie Vedder type voice
Brann Dailor - an overall amazing voice
Troy Sanders - great harsh vocals
Bill Kelliher - Death growl backup vox - ryanrimmel
6
Dream Theater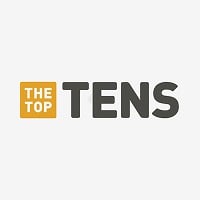 Dream Theater is an American progressive metal band from Boston, Massachusetts. The band was formed in 1985 under the name of "Majesty", only to change its name to Dream Theater later. ...read more.
They were originally progressive metal when they made their images and words record, but ever since six degrees came out I don't even know what genre these guys follow anymore...
So what is this, Progressive Metal, or Power Metal? I don't know?
7
Blind Guardian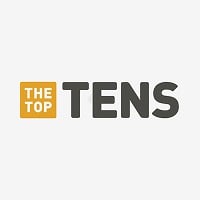 Blind Guardian is a German power metal band formed in the mid-1980s in West Germany. They are often credited as one of the seminal and most influential bands in the power metal and speed metal subgenres. Heavily influenced by Queen, they use the technique of overdubbing. They also incorporate large ...read more.
The most original modern metal band - they developed such an original style that it's difficult to trace the typical subgenres in their stuff.
Maybe one day there will be a new subgenre to describe them best - Bard Metal :)
Or Guardian Metal - sounds good, too.

Whatever they do, they do it their own way - their speed metal is different from the typical speed metal (their version is darker and heavier);
Same for their power metal, which doesn't sound like any other power metal - absolutely unique dense sound, bizzare melodies and lyrics, and it's also prog influenced;
Their symphonic metal is different, too - they use orchestra in a different way. - Metal_Treasure
8
Iron Maiden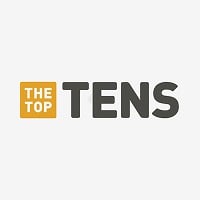 Iron Maiden are an English Heavy Metal / Hard Rock band formed in Leyton, East London, in 1975 by bassist and primary songwriter Steve Harris. The most critically acclaimed period for the band was from 1983-1989. With vocalist Bruce Dickinson, bassist Steve Harris, lead guitarist Dave Murray, rhythm ...read more.
Maiden's sound is all over the place and have never made two albums the same and I can't get enough of them!
9
The Dillinger Escape Plan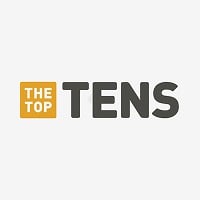 The Dillinger Escape Plan is an American mathcore band from Morris Plains, New Jersey. The group originated in 1997 after the disbanding of Arcane, a hardcore punk trio consisting of Ben Weinman, Dimitri Minakakis, and Chris Pennie.
10
Ne Obliviscaris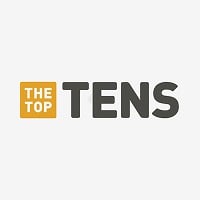 Ne Obliviscaris (Latin for "forget not") are an extreme progressive metal band from Melbourne, Australia, formed in 2003.
The Contenders
11
Gojira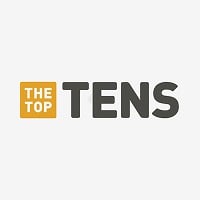 Gojira is a progressive metal band from Bayonne, France. The band was known as Godzilla until 2001. Gojira is composed of Joe Duplantier on vocals and rhythm guitar, his brother Mario Duplantier on drums, Christian Andreu on lead guitar, and Jean-Michel Labadie on bass.
Very unique
12
Sepultura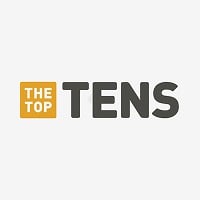 Sepultura is a Brazilian heavy metal band from Belo Horizonte. Their first album, Morbid Visions presented a proto-black metal sound with Wagner Lamounier of Sarcófago. Sepultura's sound varies by the album, from thrash metal, groove metal, and even death metal.
13
System of a Down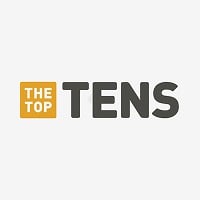 System of a Down formed in 1994 as an Armenian-American Alternative Metal group from Glendale, California. The band name is sometimes shortened to System or SOAD. ...read more.
They only changed one drummer - Ramtin_MH
Fantastic band
Come on when talking about originality System of a Down must be at top 3
these guys are so great
14
Helloween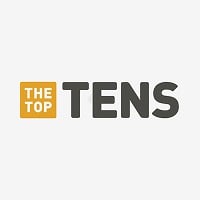 Helloween is a German power metal band founded in 1984 in Hamburg, Northern Germany. The band is a pioneering force in the power metal genre, and their second and third studio albums, Keeper of the Seven Keys: Part I and Part II, are considered masterpieces of the genre.
15
Slayer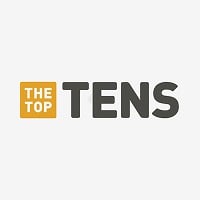 Slayer is an American thrash metal band from Huntington Park, California, formed in 1981 by guitarists Jeff Hanneman and Kerry King. They rose to fame with their 1986 album Reign in Blood, and is credited as one of the big four of thrash metal bands, the others being Metallica, Megadeth, and Anthrax. ...read more.
They refuse to sound like anything else but Slayer, which makes them the best in the big four, or at least second.
They don't copy any one!
they have their own style of thrash metal
No one could ever sound like them even if they tried, how could u imitate Tom - u can't.
16
Voivod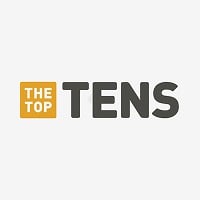 Voivod is a Canadian heavy metal band from Jonquière, Québec. Their musical style has changed several times since the band's origin in the early 1980s. The band's current line-up consists of Denis "Snake" Bélanger, Daniel "Chewy" Mongrain, Dominique "Rocky" Laroche and Michel "Away" Langevin.
I can recall a sound so original in the 80's, the dissonance of theri riffs, the blasting rhythm of Away and the voice was near to give you the creeps, thanks to this canadian legend the metal subgenres are today what they are...
Thanks Voivod for so amazing records in the 80's, 90's, 2000... 3000...
17
Celtic Frost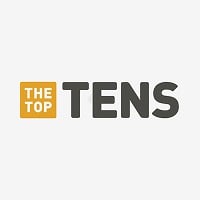 Celtic Frost was a Swiss extreme metal band from Zürich. They are known for their strong influence on the development of extreme metal. Formed in 1981 as Hellhammer, the band became Celtic Frost in 1984 and was active until 1993.
18
Rainbow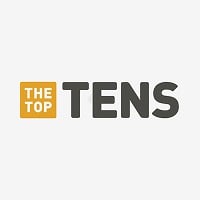 Rainbow are a British rock band led by guitarist Ritchie Blackmore from 1975 to 1984 and 1993 to 1997. They were originally established with Ronnie James Dio as the lead singer and lyricist. Rainbow were ranked No. 90 on VH1's 100 Greatest Artists of Hard Rock. The band has sold over 28 million albums ...read more.
19
At The Gates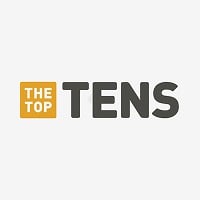 At the Gates is a Swedish melodic death metal band from Gothenburg, and a major progenitor of the Gothenburg sound.
20
Ghost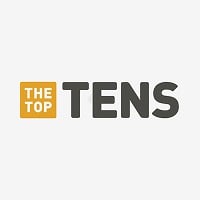 Ghost is a Swedish heavy metal band that was formed in Linköping in 2008. Ghost consists of 5 masked instrumentalists, known as The Nameless Ghouls, and a demonic anti-pope known as Papa Emeritus. They have released 4 studio albums, 1 live album and 2 EPs. Each album brings in a new version of Papa ...read more.
They are pretty good
LOL?! THEY CREATED A NEW METAL GENRE HOW CAN THEY BE #23?
21
Slipknot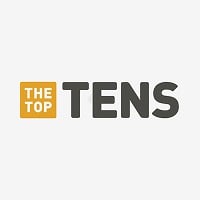 Slipknot is an American Alternative/ Nu Metal band formed in 1995 from Iowa. The band is best known as one of the pioneers of the New Wave of American Alternative Metal during the late 1990s - 2000s and are distinguishable by the band's clothing choices, consisting of black/red jumpsuits and horror ...read more.
22
Death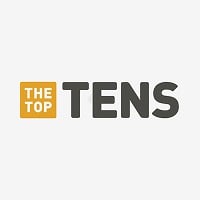 Death was an American death metal band formed in 1983 by Chuck Schuldiner. Death is considered to be one of the most influential bands in heavy metal and a pioneering force in death metal. Its debut album, Scream Bloody Gore, has been widely regarded as the first death metal record, while the band's ...read more.
I think a lot of people don't get the meaning of originality... - jkk
23
Vektor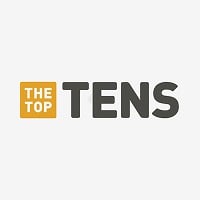 Vektor is an American progressive thrash metal band from Tempe, Arizona. The band was formed under the name Locrian around June 2003, but changed their name to Vektor in 2004.
24
Strapping Young Lad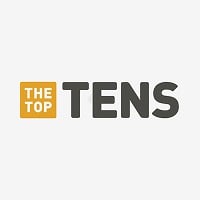 Strapping Young Lad was a Canadian extreme metal band formed by Devin Townsend in Vancouver, British Columbia in 1994. The band started as a one-man studio project; Townsend played most of the instruments on the 1995 debut album, Heavy as a Really Heavy Thing. By 1997, he had recruited permanent members; ...read more.
Canadian extreme metal band formed by Devin Townsend - Metal_Treasure
These guys are in their own league. One of my favourites and one of the most underrated
25
Mr. Bungle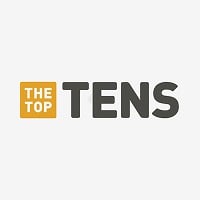 Mr. Bungle was an American experimental rock band from Northern California. Known for a highly eclectic style, the band often cycled through several musical genres within the course of a single song, including heavy metal, avant-garde jazz, ska, disco as well as funk.
No other band I've heard is anywhere near as unique as this one. It's impossible to describe, it just needs to be heard - kempokid
Truly innovative, sometimes metal, sometimes jazz, mainly insane.
26
Linkin Park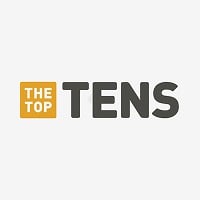 Linkin Park is an American rock band formed in Agoura Hills, California, in 1996. The members currently include Mike Shinoda (vocals, keyboards, rhythm guitar), Brad Delson (guitar), Dave "Phoenix" Farrell (bass), Joe Hahn (DJ) and Rob Bourdon (drums). Linkin Park are associated with a mixture of Alternative ...read more.
Pft. Linkin Park? Original? Linkin Park have zero originality, there's nothing they've ever done that hasn't been done better by other bands. Hell even Limp Bizkit are more original than them.
27
Nine Inch Nails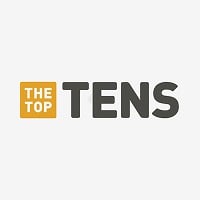 Nine Inch Nails is an American industrial rock band and, founded in 1988 by Trent Reznor in Cleveland, Ohio.
Not a metal band. But still original.
28
Fear Factory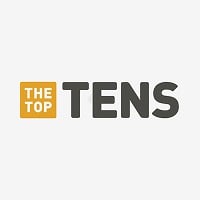 Fear Factory is an American heavy metal band that was formed in 1989. During the band's career, it has released nine full-length albums and has evolved through a succession of styles, including industrial metal, death metal, groove metal, and thrash metal.
29
Marilyn Manson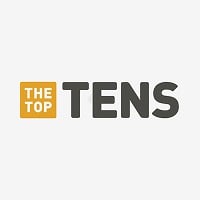 Marilyn Manson is an American rock band from Fort Lauderdale, Florida. Formed in 1989 by frontman Marilyn Manson and Daisy Berkowitz, the group was originally named Marilyn Manson & the Spooky Kids with their theatrical performances gathering a local cult following in the early 1990s. ...read more.
I wouldn't say original. He's copied many artists. Plus he's not metal.
30
Periphery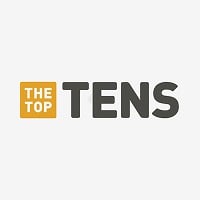 Periphery is an American progressive metal band based in Washington, D.C., formed in 2005. They are known for their heavy, progressive sound which employs poly-rhythmic patterns and soaring melodies. They are credited with popularizing the modern djent scene. Over time they have progressed from djent ...read more.
I LOVE THIS BAND! They did attain some stuff from other djent guys, but then they improved on the genre by adding melody and emotion. Every song I've heard from these guys is epic in its own way. I'm always warning people against listening to Blood on the Dance Floor, but now I'm making it a big deal to tell you to listen to THIS band, who makes actual music, has actual lyrics, and more technicality than any popular current metal band!
They are the most unique band of there time. no modern band is capable of this kind of epicness anymore.
31
Faith No More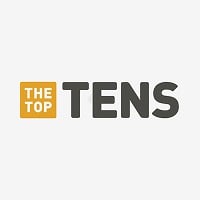 Faith No More is an American rock band from San Francisco, California, formed in 1979. Before settling on their current moniker in 1983, the band performed under the names Sharp Young Men and later Faith No Man.
32
Ministry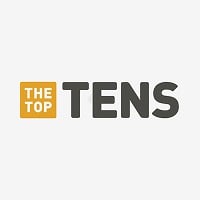 Ministry is an American industrial metal band founded by lead singer and only original member Al Jourgensen in 1981. Originally a new wave synthpop outfit, Ministry changed its style to industrial metal in the mid-1980s.
33
Judas Priest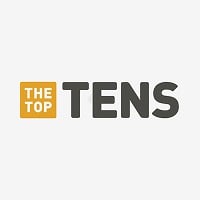 Judas Priest are a British heavy metal band that formed in Birmingham, England, in 1969. They are often referred to as one of the greatest metal bands of all time, and are even commonly called "The Metal Gods", after one of the songs on their 1980 album "British Steel". ...read more.
Should be number 1.
34
Primus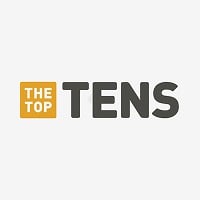 Primus is an American rock band based in San Francisco, California, currently composed of bassist Les Claypool, guitarist Larry LaLonde and drummer Tim Alexander. Les Claypool is regarded as one of the best bassists of all time for his slap-bass ability in notable songs like "My Name Is Mud", "The Toys ...read more.
Like Mr Bungle, not always metal, but they use the metal sound very well. I would say that songs like Tommy te cat, Frizzle Fry, and Jerry was a racecar driver, for example, are metal. And the sound of these songs is very unique. Listen to the song Frizzle Fry to see for yourself. A truly original sound. They have their own genre : "Primus".
35
Sunn O)))
Drone Metal, with dark ambient influences - ryanrimmel
36
Mushroomhead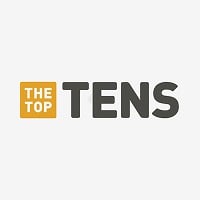 Mushroomhead is an American nu metal band from Cleveland, Ohio. Formed in 1993 in the Cleveland Warehouse District, the band is known for their avant-garde sound which includes influence from heavy metal, art rock and electro-industrial and their imagery which features masks and costumes as well as ...read more.
37
Apocalyptica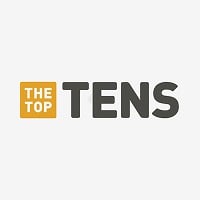 Apocalyptica is a Finnish metal band from Helsinki, Finland formed in 1993. The band is composed of classically trained cellists Eicca Toppinen, Paavo Lötjönen, and Perttu Kivilaakso and drummer Mikko Sirén.
All cellos. And they still maintain a metal sound.
38
Megadeth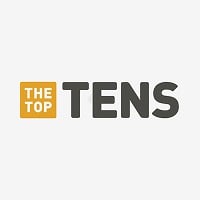 Megadeth is an American thrash metal band from Los Angeles, California. Megadeth was formed in 1983 by guitarist Dave Mustaine and bassist David Ellefson, shortly after Mustaine was fired from Metallica. They have released 15 studio albums to date, and have gone through many lineup changes, with Dave ...read more.
39
Possessed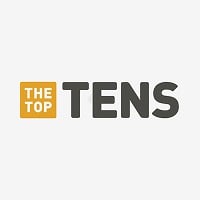 Possessed is an American thrash/death metal band, originally formed in 1983 in the San Francisco Bay Area. Noted for their fast style of playing and Jeff Becerra's guttural vocals, they are routinely called the first band in the death metal genre. Possessed is the sometimes credited with being the first ...read more.
40
Cattle Decapitation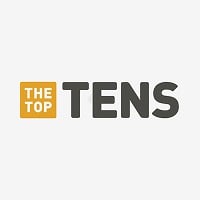 Cattle Decapitation is an American Deathgrind band from San Diego, California formed in 1996. Cattle Decapitation's songs protest the mistreatment and consumption of animals, the abuse of the environment and touch subjects such as misanthropy and genocide of the human race. Much of their music is based ...read more.
41
Venom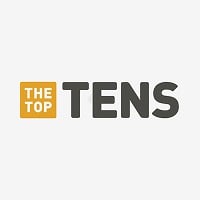 Venom are an English extreme metal band formed in 1979 in Newcastle upon Tyne. Coming to prominence towards the end of the new wave of British heavy metal, Venom's first two albums—Welcome to Hell and Black Metal—are considered a major influence on thrash metal and extreme metal in general.
42
Pantera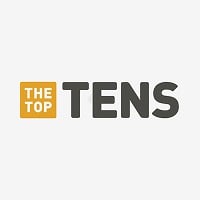 Pantera was an American Heavy Metal band formed in 1981 by guitarist Dimebag Darrell and drummer Vinnie Paul. The band started out as a Glam Metal act in the 1980s with little success. After discarding their original lead vocalist and enlisting Phil Anselmo, the band signed a major record deal with ...read more.
43
Bathory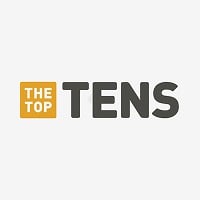 Bathory was a Swedish Black/Viking Metal band formed in 1983 by Quorthon and Jonas Åkerlund. Bathory's first 4 albums layed the blueprint for Scandinavian Black Metal. Quorthon is often credited with creating the "shrieking" vocal style of Black Metal. Their 5th album, Hammerheart (1990) displayed ...read more.
44
Carcass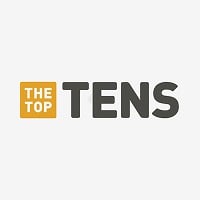 Carcass are a British extreme metal band from Liverpool, who formed in 1985 and disbanded in 1995. A reformation was enacted in 2007 without one of its original members, drummer Ken Owen, due to health reasons.
45
KMFDM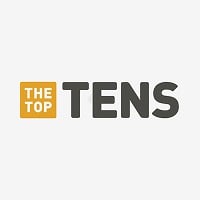 KMFDM is an industrial band led by German multi-instrumentalist Sascha Konietzko, who founded the group in 1984 as a performance art project.
46
Korn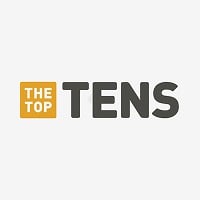 Korn is an American Nu-Metal band from Bakersfield, California, formed in 1993. The band's current lineup includes founding members Jonathan Davis, James "Munky" Shaffer, Brian "Head" Welch, and Reginald "Fieldy" Arvizu, with the addition of Ray Luzier, who replaced the band's original member, David ...read more.
Whether you like nu metal or not you can't deny that Korn created a genre.
47
Jane's Addiction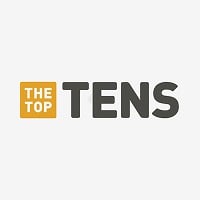 Jane's Addiction is an American Alternative rock band from Los Angeles, formed in 1985. The band consists of vocalist Perry Farrell, guitarist Dave Navarro, drummer Stephen Perkins and bassist Chris Chaney.
48 Silent Planet
49 Ice Nine Kills
50
Motley Crue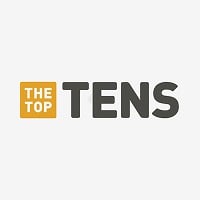 Mötley Crüe was an American metal band formed in Los Angeles, California on January 17, 1981. The group was founded by bassist Nikki Sixx and drummer Tommy Lee, lead vocalist Vince Neil and lead guitarist Mick Mars.
BAdd New Item