Most Over Voted Items On TheTopTens Lists
I've been seeing items getting voted on over and over again, and I'm tried of seeing them getting voted.
The Top Ten
1
Gurmeet Ram Rahim Singh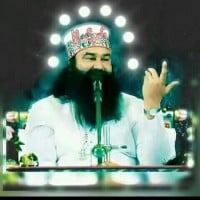 Gurmeet Ram Rahim Singh Insan (born 15 August 1967) is an Indian guru, music producer, singer-songwriter, actor, filmmaker, and convicted rapist. He has been the head of the social group Dera Sacha Sauda (DSS) since 1990. ...read more.
He has done ultimate social work like finished the gap between religion, marriage for sex workers, education and medical to poor people. He is the one who was behind the third gender legal validity in india. Social reformer. More than 50 million people had quit drugs due to his holy words.
Most of these comments and most of these likes are probably bots, this lists is "most over voted items" NOT "best items" or "greatest people of all time", don't know why they're praising it. Also I searched up Gurmeet Ram Rahim Singh and it says that he is a rapist.

Edit: This comment is been liked by bots 9 times :/ - 50
The Gurmeet Ram Rahim is the best for each task and each activity in India and world.
Who got 79reword for his good deeds
The person or people that's constantly spam voting on Gurmeet, constantly giving positive comments to him, and constantly giving those comments thumbs up must have a very pitiful life. Given that I never heard of him before I found this site, I wouldn't be surprised if less than 5% of the voting on him are not the result of spam voting. He can't be that famous if I had never heard of him on a common basis. The over voting on him is too extreme on this site. Compared to Gurmeet, most of the other items on this list are under voted. This list is the one list on thetoptens where Gurmeet should be at #1. Looks like many of the people that voted on this list knows that. The spam voter or spam voters clearly gave those dumb comments and numerous thumbs ups on Gurmeet on this list.
There's too many votes only because it's a Indian hero, and millions of India peoples vote - Aita45
426 Comments
2
Dimash Kudaibergen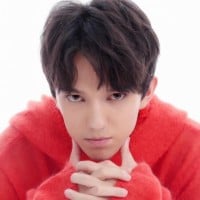 Dinmukhamed Kanatuly Kudaibergen (Commonly known as Dimash Kudaibergen born May 24th, 1994) is a Kazakh singer, songwriter and multi-instrumentalist. Dimash is best known as a contestant of a talent show "Singer 2017" in China where he was declared a runner-up. He is also known for possessing a wide ...read more.
It's actually pretty funny that most of these comments are praising him even though it's on a list clearly stating they're voted for too often.
It is quite suspicious as I've never even heard of him nor Evancho until I found this site. - TopTenTed
I get the idea, you guys love him. But we don't even know who he is. - BlackAngel_ZombieBoy
He is NOT one of the greatest musicians of all time
He is TOO.
60 Comments
3
Justin Bieber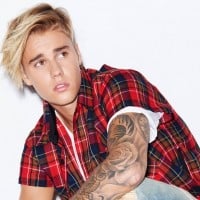 Justin Drew Bieber (born March 1, 1994) is a Canadian singer, songwriter, and record producer. He currently resides in Ontario, Canada and is Christian. He is the son of author Pattie Mallette. ...read more.
He gets voted a lot on negative lists. For some reason, on the list "Worst things ever," he is voted higher on the list than Hitler! Grow up for god's sake! I hope you don't vote to get him above Hitler on the worst people list. - JoeBoi
He's always at the top of "worst" lists, even when it's unrelated.
Everybody hates him so much! I mean, he's not my favorite, but these people despise him to the point where it's almost obsessive.
I don't like him, but he's just stupid, not evil. - GamerXS
35 Comments
4
Home Free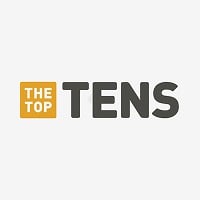 Home Free is an American a cappella group of five vocalists, Austin Brown, Rob Lundquist, Adam Rupp, Tim Foust, and Adam Chance.
Who? - RoseWeasley
The best in their style of vocal preformance.
5
B. R. Ambedkar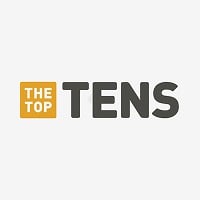 Bhimrao Ramji Ambedkar (14 April 1891 – 6 December 1956), popularly known as Babasaheb or B. R. Ambedkar, was an Indian jurist, economist, politician and social reformer who inspired the Dalit Buddhist movement and campaigned against social discrimination towards Untouchables (Dalits), while also ...read more.
In India lives 1.4 billion people. Millions of Indians votes them - Aita45
Another one with vote-bots working overtime.
Currently #1 on Greatest People of All Time. I also noticed one comment with 26841 likes while the most liked comment on Jesus Christ on the same list has 1650 likes. The replies are also very generic but have hundreds of likes. - allamassal
The symbol of knowledge God of the down trodon gave life to dalits
6
Jackie Evancho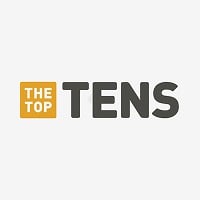 Jacqueline Marie "Jackie" Evancho (born April 9, 2000) is an American classical crossover singer who gained wide recognition at an early age and, since 2009, has issued an EP and seven albums, including a platinum and gold album and three Billboard 200 top 10 debuts. Evancho's 2017 album, Two Hearts, ...read more.
I don't think that Jackie Evancho is extremely popular, and why is she getting all the praise on TheTopTens? - BurnAux
Perhaps someone who was a fan of her came on here, other people noticed, listened to her, and joined whoever started it in her praise. - TopTenTed
I get it, she's nice and she can sing, but why does she get botvoted? Also, I have never heard of Jackie Evancho before I joined TheTopTens. - Userguy44
She just suck - 80sGreatestOffice
Went to the voting spot and got one.
17 Comments
7
Shivaji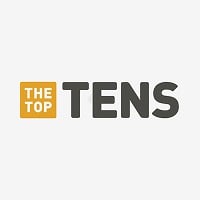 Shivaji Bhonsle, also known as Chhatrapati Shivaji Maharaj, was an Indian warrior king and a member of the Bhonsle Maratha clan.
Lists like Greatest People of all Time and Best Religions have obviously been hacked and have bot voting going on on the Muslim and Indian items and this one has the most bot voting lately - bobbythebrony
This concludes that India has the best hackers and the most of them. - yatharthb
Honestly, I don't even know how the entirety of India has managed to find TTT. There are so many times when I click on a new list or saw the Happening Now just full of Indian names and culture. I mean, I welcome the diversity, its just so peculiar! - keycha1n
These Indian bots... - ElSherlock
I don't go a day on TheTopTens without seeing one of these items on the homepage's "Happening Now" thread. I don't even know what these religions are yet somehow they are obtaining votes, comments, thumbs up, etc. - NuMetalManiak
81 Comments
8
David Phelps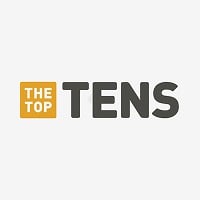 David Norris Phelps is an American Christian music vocalist, songwriter and vocal arranger, who is best known for singing tenor in the Gaither Vocal Band.
One person is spam voting 24/7. It's so obvious.
His voter is a CHEAT.
Being number 1 on the list definitely doesn't make him the best singer. All it means is that someone is voting for him over and over ad infinitum.
So many music lists feature him in number one, with everything else of being either under-voted or/and under-commented in almost every single item. - BurnAux
7 Comments
9
Anime
If this list was about legit votes and not spam votes, anime would be at the top of this list. I think this site got more lists about anime than any other subject. Along with having a bunch of lists on this site, anime stuff had also received numerous votes on lists that aren't just directed toward anime stuff. From what I noticed on this site, the most voted anime stuff are either from the pokemon series or the highly inconsistent dragon ball series, which is the most inconsistent show that I had ever seen. Pokemon and dragon ball are the two most overrated things in anime history.
No. I hate anime so much
I wouldn't know which of those 2 dumb anime shows have more lists on this site. I don't even think a single week went by where a list of either anime wasn't uploaded on this site.
While the Dragon Ball stuff are probably more over-voted on this site, Pokemon is still much more overrated. I don't think any other anime show get as many votes on this site as Pokemon and Dragon Ball.
2 Comments
10
Nicki Minaj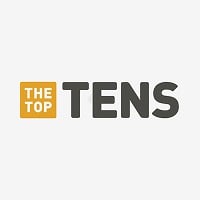 Onika Tanya Maraj, known professionally as Nicki Minaj (born December 8, 1982) is a Trinidadian/American rapper / pop music artist. Minaj is most known for her songs such as "Anaconda", "Only", "Truffle Butter", "Super Bass" and "Stupid Hoe". ...read more.
She is over voted, but I don't think she's the most over voted rapper on this site.
That cringey picture had returned, though her fans will most likely replace it. That picture would describe how she, her music, and her fans are like. That's why I think that cringey picture should stay.
Thank god they replaced that old cringey picture - ProPanda
The non-cringey picture would describe how fake she is.
1 Comment
The Contenders
11
Super Mario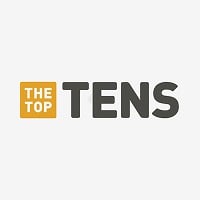 Mario is the main character in the Mario Bros. Franchise, who was created by the creative director and video game designer at Nintendo of Japan, Shigeru Miyamoto. Mario has appeared in almost every Mario Game, including spinoff series, as a playable character, with few exceptions including New Super ...read more.
It's clear that he's over-voted when he has at least 10 games on this site's list of most underrated video games. Now having more than 10 games on this site's list of most overrated video games, I can understand. Mario fanatics did try to defend those games beyond all reason, which is understandable, because Mario fanatics don't want to admit that Mario is overrated. You think Nicki Minaj fanatics are gonna admit that she's overrated?
He's probably the most over-voted thing on video game lists. He even has games on the list of most underrated games.
The most overrated video game character in history.
At least Mario does not get constantly spammed to the top of any list.
3 Comments
12
Jainism
I made pointless comments on Jainism and Sikhism, and they both have 80+ likes.
On the Best Religions list, there is one comment on Jainism with a staggering 32,524 likes, and generic replies with hundreds of likes. - allamassal
Definitely hacked. I don't even know what Jainism is! - RiverClanRocks
13
Jagat Guru Rampal Ji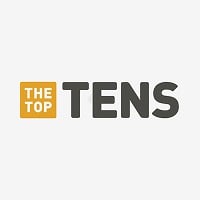 Really Sant rampal ji is great because he is giving truth spiritual knowledge to peoples.
He is complete saint in all respect.
Everything I said about Gurmeet Ram Rahim Singh also applies to Rampal. - wadkad
He is complete saint who gives spiritual knowledge according to proved religious books
77 Comments
14
Morteza Pashaei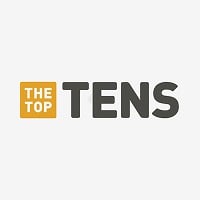 It's extremely sad that he died, but spam voting him isn't going to solve anything. Why not spread awareness for stomach cancer, which is what he died from?
This isn't best items of TheTopTens, this is over voted items.
Another Indian person I can't stand and it's boring, much boring than Deepika Sartorius!
Don't he sing some fortnite songs?
7 Comments
15
K.S. Chithra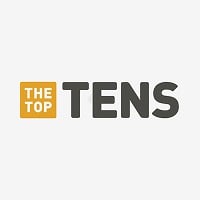 Krishnan Nair Shantakumari Chithra, often credited as K. S. Chithra or simply Chithra, is an Indian playback singer from Kerala. Chithra also sings Indian classical, devotional, and popular music.
No offense to Indians, but she looks fugly...
She looks ugly. - Drewman1211
"Chithra's beauty is legendary and magnificient." nah mate
Of course. This always happens with the Indian items on these types of lists. I guess they are the best at making Top Tens bots... - allamassal
4 Comments
16
Sikhism
Obviously being bot-voted, just check the Feed any time of day, and the votes are repeating over and over again, more than any other list item.
17
The Dark Knight

This is the most over-voted film on thetoptens. The hero of this film is overrated, the villain of this film is overrated, and the fact that Heath Ledger won an Oscar for this film is just stupid. This movie is overrated garbage.
This movie is overrated junk. On this site's list of most overrated movies, the biggest comment about this movie explains why this film is overrated junk. That list is one of the few lists where this film should be at the top 10, along with this list and the most overrated movies on imdb top 250.
This film is so overrated, it's retarded. Twilight fans don't even give Twilight this kind of hype anymore.
A very overrated film, even for a Nolan film.
1 Comment
18
Rod Stewart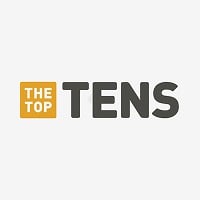 Roderick David "Rod" Stewart is a British rock singer-songwriter. Born and raised in London, he is of Scottish and English ancestry.
There's this one spam voter who voted him over and over again until he got 27% on Most Influential Musicians of All Time, and all the rest had less than 10%. - allamassal
He also ruined several other rock lists like "Most Recognizable Rock Intros" or "Top Ten Cover Songs that Established the Song's Direction" (I think that's the name for it). I like Rod Stewart, but he doesn't deserve to be spam voted to the top like this. - Gg2000
19
Eminem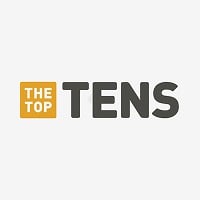 Eminem, born Marshall Bruce Mathers III, is an American rapper, actor and music producer born on October 17, 1972 in St. Joseph, Missouri. Eminem has sold over 300 million records making him the bestselling hip-hop artist of all time. In addition to his solo career, he is a member of D12 and (with Royce ...read more.
To germshep24, hip-hop is not a heavy part of non-white culture. No music genre is a heavy part of any culture. Pop music obviously landed on the most cultures, but it's not a heavy part of any culture. Anyway, several racist people do have a double standard for Eminem simply because he's white. That double standard also helped the music career of Vanilla Ice, The Beastie Boys, Macklemore, and Iggy. A racist prick will go nuts about a rapper if the rapper is white. It's ignorant, but it is the truth.
He has the worst fanbase among hip-hop artists. At least with most other rappers, most of their fans are casual fans of hip-hop music. Ask an eminem fan what other rappers they like, you'll most likely not get an answer. That proves eminem has the most biased fanbase among hip-hop artists.
The most over-voted rapper on thetoptens lists.
I do believe that many of his fans are racist. A number of people, including Eminem himself, had stated that he would not be liked nearly as much if he was black.
9 Comments
20
Barney & Friends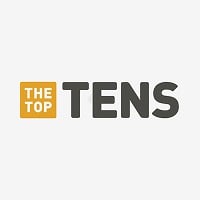 Barney & Friends is an American children's television series aimed at children from ages 1 to 8, created by Sheryl Leach and produced by HIT Entertainment. It premiered on PBS on April 6, 1992. The series features the title character Barney, a purple anthropomorphic tyrannosaurus rex who conveys educational ...read more.
21
Jonathan Antoine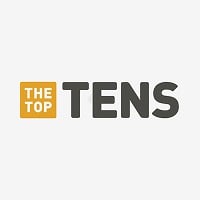 Jonathan Antoine is a classically trained English tenor. He rose to fame after appearing on the sixth series of Britain's Got Talent in 2012 as one half of the classical duo Jonathan and Charlotte.
That's a man? - Unnamed Google User Remade
Is it just me, or does he look like Maui from Moana?
He is always body shamed
Totally sexy! Just kidding, one of the ugliest men I've ever seen and overrated too.
5 Comments
22
Miley Cyrus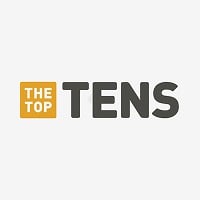 Miley Ray Hemsworth (born Destiny Hope Cyrus), known as Miley Cyrus, is an American singer, songwriter, and actress. She was born on November 23, 1992, in Franklin, Tennessee, to Tish Cyrus and Billy Ray Cyrus. Her voice type is Mezzo-Soprano and has 4 octaves. She became a teen idol starring as the ...read more.
Justin and Miley are the most hated celebs in this site - smill
23
Dora the Explorer
I seen this on many worst T.V. show lists - trains45
24
Bhagat Singh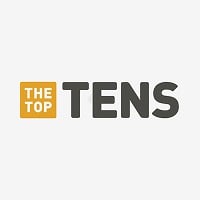 Bhagat Singh was an Indian revolutionary socialist who was influential in the Indian independence movement. He is often referred to as Shaheed Bhagat Singh, the word "Shaheed" meaning "martyr" in a number of Indian languages. ...read more.
Literally everything Indian related is botvoted on this site. - Userguy44
Bhagat super!
25
Islam
I am Christian and I still think it is offensive and inappropriate to include Islam on this list. - Alkadikce
Guys, you don't have to defend Islam. This item probably refers to the anti-Islam racists :/
Islam religion of peace. Muslim killed 0 people, Arab rule world. Islam rule world will be better place. Islam deserve vote, you need Islam convert. - Ayazo
A religion of peace and humanity which made the west and other worlds civilized and teach them humanity as they were ignorant and eat human flesh with pride.
HAHA! Couldn't be further from the truth. What a total lie. Islam specifically lies to people to get them to convert.
3 Comments
26
Frozen
Please stop the Frozen hate! - PerfectImpulseX
27
Nintendo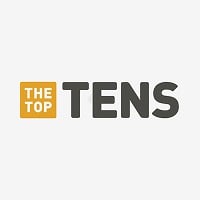 Nintendo Co., Ltd. is a Japanese multinational consumer electronics and software company headquartered in Kyoto, Japan.
The Super Mario stuff mostly. It's very dumb that Mario and the Legend of Zelda would have several games on this site's list of most underrated video games. Like there's an underrated game from either Zelda or Mario. They do, of course, have overrated games.
28 Buddha
29
Swaminarayan
What is this religion? I've never even heard of it! - RiverClanRocks
30
The Beatles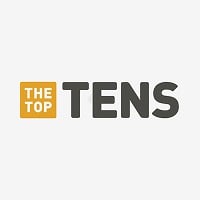 The Beatles were an English rock band formed in Liverpool in 1960. The members consisted of John Lennon, Paul McCartney, George Harrison and Ringo Starr. They were soon known as the foremost and most influential act of rock era. Rooted in skiffle, beat, and 1950s rock and roll, the Beatles later experimented ...read more.
They're not even that good. A Day In the Life is a good song but the rest is average. Don't get me started on the pretentious fanbase that acts like they're the best band ever. I don't care if they were influential they're boring as hell! - BlueTelegraph
You practically bashed for simply not liking them. They're overvoted on this list. - 0w0uwu
I was a massive fan back in the day but I rarely, if ever, listen to them these days. I think I overkilled playing them, and they are so overvoted here.
POP BAND and way over voted.
Overrated and overvoted, and it's so annoying that their fans keep calling them a rock band when they clearly were a pop band with just a few songs bordering on rock.
2 Comments
31
Ariana Grande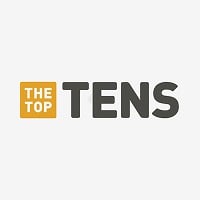 Ariana Grande-Butera, known professionally as Ariana Grande, is an American singer and actress. She was born on June 26th 1993 in Boca Raton, Florida to Joan Grande and Edward Butera. She is best known for her role as Cat Valentine on the Nickelodeon sitcom Victorious and its spin-off show Sam & Cat. ...read more.
I didn't know that she even was over-voted.
I respect the people who love her. - Userguy44
One the worst female
I over vote her a lot
You just admitted that you're part of the reason she's over voted. - allamassal
1 Comment
32
Super Smash Bros. Ultimate

33
Upendra
Is he really better than Stanley Kubrick?
So you're saying that some random Indian guy is better than Steven Spielberg, George Lucas, and Robert Zemeckis. Sound fishy - simpsondude
34
Donald Trump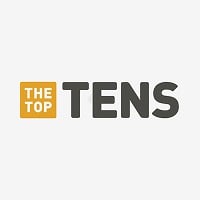 Donald John Trump (born June 14, 1946) is an American businessman, television personality, politician, and the 45th President of the United States. Born and raised in Queens, New York City, Trump received an economics degree from the Wharton School of the University of Pennsylvania in 1968. In 1971, ...read more.
Orange man bad
I doubt vote botting had anything to do with him getting elected. I think if vote botting determined who became president, Hilary would of became president, and Obama never would of became president.
Like Justin Bieber, he is voted a lot on negative lists. Although he is just an overrated and controversial president. He is above so many people on the list "Most evil people" that actually killed someone like serial killers, mass murderers, terrorists and even a few horrible dictators. Grow up! - JoeBoi
35
Guru Gobind Singh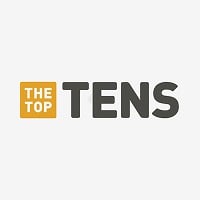 Guru Gobind Singh; born Gobind Rai, was the 10th Sikh Guru, a spiritual master, warrior, poet and philosopher.
Who is this guy anyway? - RiverClanRocks
36
Thaksin Shinawatra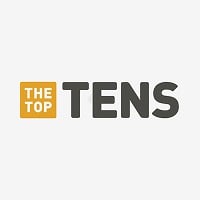 37
Gravity Falls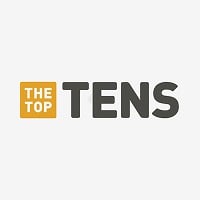 Gravity Falls is an American animated television series produced by Disney Television Animation that first aired on Disney Channel, and then on Disney XD from June 15, 2012 to February 15, 2016. The series follows the adventures of Dipper Pines and his twin sister Mabel in the fictional town of Gravity ...read more.
38
Batman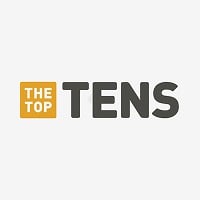 Batman aka Bruce Wayne is a fictional superhero appearing in American comic books published by DC Comics. The character was created by artist Bob Kane and writer Bill Finger, and first appeared in Detective Comics #27. In film, he has been portrayed by Lewis Wilson, Robert Lowery, Adam West, Michael ...read more.
I recently looked at a list on this site about the most iconic fictional characters, and he's placed at number 2. Being iconic and being extremely overrated are two different things. Plus, having him higher than characters that are truly ironic pretty much invalidates that list. Batman is the most over-voted fictional character on this site.
The most overrated action hero in history.
On the superhero lists on this site, it's very dumb that he would be voted ahead of many heroes that would have no trouble killing him if he didn't have plot armor.
Batman and his fanbase sucks.
39
Michael Jackson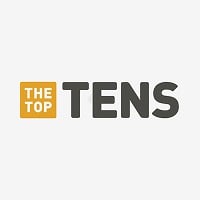 Michael Joseph Jackson was an American singer, dancer, and songwriter born on August 29, 1958 in Gary, Indiana and passed away on June 25, 2009. He donated (at least) a remarkable 500,000,000 dollars to charity. Michael is also known as The King of Pop (a title given to him by Elizabeth Taylor) or under ...read more.
Michael Jackson is not a poorly educational developed overrated public humanity idolized loser ethnic, he is a nincompoop
I'm proud to say I don't own any of his music.
The most over-voted pedophile on this site.
I used to have respect for him, up until they showed proof that he was a child molester. Even if he never was one, I would still say he's over-voted on this site.
3 Comments
40
deadmau5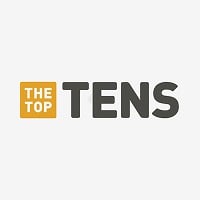 Joel Thomas Zimmerman (a.k.a. deadmau5) is a Canadian DJ producer, formerly a web developer, who produces a wide variety of electronic musical genres, such as electro and dubstep, but is best known for popularizing work in the areas of progressive house and electrohouse, along with the genres themselves. ...read more.
41
Barack Obama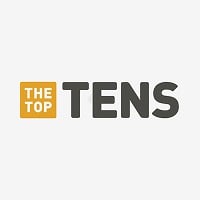 Barack Hussein Obama II served as the 44th president of the United States of America. He was elected in 2008 after serving in the Senate from 2005-08, beating John McCain and becoming the first African-American to be elected President of the United States. He was elected again in 2012, beating Mitt ...read more.
He is actually overhated on this site - Userguy44
Look up Top 10 Worst United States Presidents. I dare you. - ModernSpongeBobSucks
42
Prophet Mohammed
He's not over voted as long he has as many voters as Jesus Christ, since there are the same amount of Christians and Muslims. But he's getting three times more. - Alkadikce
Islam religion of peace. Muslim killed 0 people, Arab rule world. Islam rule world will be better place. Islam deserve vote, you need Islam convert.
This item is actually starting to annoy me now. It's voted for every 10 seconds, and I can't stand looking at the feed. - IronSabbathPriest
Lately this is becoming something I've seen too many times. - NuMetalManiak
4 Comments
43
Shop.com
#1 on Best Online Retailers with a whopping 94% of votes. To make things worse, its parent company is in the business of multi-level marketing (a.k.a pyramid schemes). - floral
44
Super Smash Bros. Brawl

45
Sanaya Irani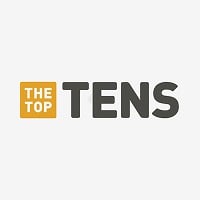 Sanaya Irani is an Indian model-turned-actress. Her first major role was in the Indian youth show Miley Jab Hum Tum.
Average at best.
She looks like Kendall K from dance moms
I was looking at the feed on the homepage and saw 5 votes for her in a matter of seconds. - allamassal
32 PERCENT
AHAHAA - Limeyy
46
Grace VanderWaal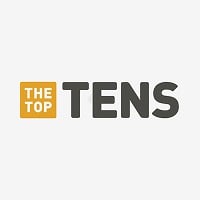 Grace - the best of the best!
Her voters are no close from Jackie Evancho's - 445956
47
Guru Nanak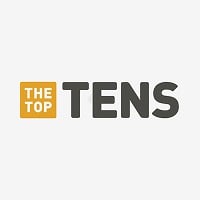 Guru Nanak was the founder of Sikhism and the first of the ten Sikh Gurus. His birth is celebrated worldwide as Guru Nanak Gurpurab on Kartik Pooranmashi, the full-moon day in the month of Katak, October–November.
48
My Little Pony: Friendship Is Magic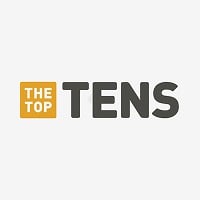 My Little Pony: Friendship Is Magic is a children's animated fantasy television series developed by Lauren Faust, produced by Hasbro Studios and DHX Media Vancouver. Despite the target demographic of young girls, Friendship Is Magic has also gained a large following of older viewers, mainly young and ...read more.
49
Luciano Pavarotti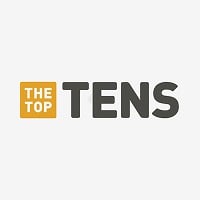 Luciano Pavarotti, Cavaliere di Gran Croce was an Italian operatic tenor who also crossed over into popular music, eventually becoming one of the most commercially successful tenors of all time.
The greatest male singer of all time can't be overvoted; yes I am talking to you, freddy mercury voters.
50
LeBron James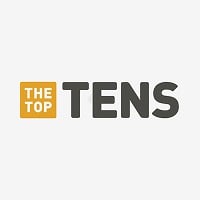 LeBron Raymone James is an American professional basketball player for the Los Angeles Lakers of the National Basketball Association. LeBron has played for the Cleveland Cavaliers, Miami Heat, and the Lakers.
PSearch List
Related Lists
Top 10 Things to Do, Now that the Eu Parliament Voted in Favor of Articles 11 and 13
Top Ten Types of People That Voted On the Scottish Independence Ballot

Most Predictable Number 1 Items on Lists from TheTopTens

Most Underrated Items On TheTopTens Lists
List StatsCreated 19 Apr 2015
Updated 16 Oct 2019
6,000 votes
228 listings
4 years, 213 days old

Top Remixes (20)

1. Gurmeet Ram Rahim Singh
2. Dimash Kudaibergen
3. David Phelps
Userguy44

1. Gurmeet Ram Rahim Singh
2. David Phelps
3. Dimash Kudaibergen
BurnAux

1. Gurmeet Ram Rahim Singh
2. Dimash Kudaibergen
3. Jackie Evancho
allamassal
View All 20
Error Reporting
See a factual error in these listings? Report it
here
.