Top Ten Most Overhated Loud House Characters
These are the characters of The Loud House that get too much hate that they don't deserve!

The Top Ten

1 Lola Loud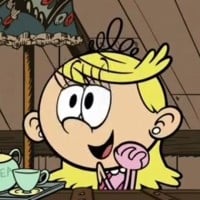 Lola Loud is a fictional character from The Loud House and the third youngest child of the Loud Family and Lana's younger twin sister, Lola is arrogant, smart mouthed, spoiled, and is a tattle-tale, like Lori despite her selfish behavior deep down she's compassionate, she shares a room with her twin ...read more.
I could honestly say she's in my top 10 favorite characters. Honestly, I don't think she's actually mean, like most people believe. She has shown moments when she legitimately cared deeply for her siblings, most notably Lana (who is my favorite character in the show).
Lola... what's to say about her..
On one side, I think she's adorable, cute, and I really like her character. She is one of my favorites(only behind Leni and Lucy).
But the exact same time, I hate her with a burning passion and think she is a spoiled brat.
I don't understand why almost everyone hates her! As she has a ton of funny moments and even moments where she is very nice. So I think she deserves more love!
I like her because she reminds me of Peach except for her personality.
2
Lynn Loud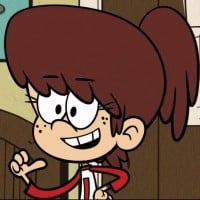 At 13 years old, Lynn is the fifth-oldest child of the Loud family, and the youngest of Lincoln's five older sisters.
While Lynn does have a lot of fans (LIKE ME! ) she also has a lot of haters, and most of them only hate her because of one episode. Which I think you all know what episode that is.
Finally someone understands that Lynn gets lot of hate for stupid reasons! Lynn is actually the best
She is so evil and mean to Lincoln
Lynn is hated?
3
Luan Loud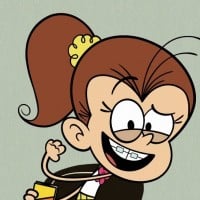 Luan Loud is a main character in The Loud House. Luan is the fourth-oldest child in the Loud family and second youngest of the five older sisters, at 14 years old. Her most annoying habit is telling bad jokes and puns and pulling pranks.
I am actually suprised she doesn't get more hate. She is a nuisance in my opinion.
Is there even an episode without her telling a joke or being serious for one second? She isn't that bad, but still kinda cancerous
My favorite character.
4
Flip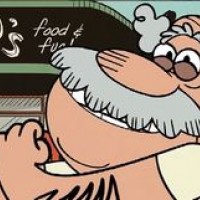 While most people hate Flip I actually like him as he can be very funny with his greedy moments and all! Also I think he is much better than Mr. Krabs in my opinion
5
Lincoln Loud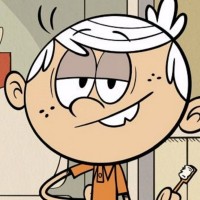 I think Lincoln deserves more hate. The Loud House Fanbase are his lover boys. Everything they do is like a virtual shrine to Lincoln. They are so infatuated with him, it's creepy and disturbing. Honestly I wish he would be removed so the Fanbase will dissolve already and the show can actually be enjoyable.
I am actually kinda surprised at how many people hate Lincoln
Leave my life Lincoln Loud
6
Luna Loud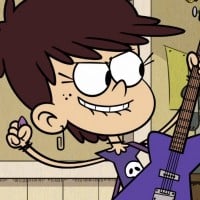 Luna Loud is the 3rd oldest sister, Luna's life forever changed following her first concert which started her passion and dream of being a rock star, Luna's personality can best be described as wild, caring and the loudest of the Louds like Leni she's very caring and enjoys being around the company ...read more.
Poor Luna doesn't deserve this hate! and the reason why she is being hated is because shes a LESBIAN? that's LIKE SAYING YOU don't LIKE PEOPLE BECAUSE THEY LOOK MEAN, BUT IN REALITY, THEY ARE REALLY NICE PEOPLE! YOU HATERS SHOULD BE ASHAMED OF YOURSELVES! HERES A SOLUTION FOR YOU HATERS, IF YOU HATE LUNA X SAM SO MUCH... JUST STOP WATCHING THE LOUD HOUSE, THERE, PROBLEM SOLVED! BECAUSE I can't STAND PEOPLE BABBLING ABOUT LUNA BEING GAY, BECAUSE ITS RUDE AND HEARTBREAKING! START TREATING BISEXUAL PEOPLE WITH RESPECT! LIKE GOD, IS IT REALLY THAT HARD? GURAH! >:(
The homophobes might. Unfortunately.
People hate her for a reason.
I really like her
7
Ronnie Anne Santiago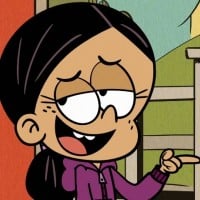 Ronnie Anne Santiago is a fictional character from The Loud House as one of Lincoln's best friends and Bobby's younger sister who was first mentioned by name in the episode "Heavy Meddle" as a girl who relentlessly harassed Lincoln in which his sisters convince him that her bullying really meant that ...read more.
Most people consider Ronnie a bully to Lincoln. While she does pick on him a lot I see it as just friendly teasing between two good friends.
8
Lori Loud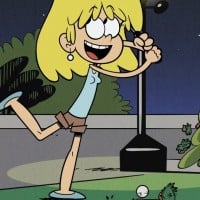 Lori Loud is a fictional character from The Loud House and the oldest child of the Loud Family as such she's bossy, hot tempered, and very strict she constantly enforces the fact to the others that she's the oldest, despite her bossy nature deep down she truly cares for her younger siblings even when ...read more.
Honestly, with how boring a lot of the characters were throughout Season 3 she was one of the few characters that kept the show interesting. She's also a pretty well rounded character, she's relatable, funny, adorable, kind, and a strong female. She has the respect of her siblings and leads a lot of sibling meeting discussions kind of like Woody in Toy Story. She's not only overhated but underrated by many who hold petty grudges on her for past episodes they did not enjoy.
Though she has gotten much better, I still don't like her
How Is She Not In The Top Ten?
9
Harold McBride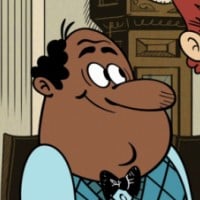 People hate this character simply because he is gay. Which is a really a dumb reason to hate a character. I think being gay is weird but you shouldn't hate someone for it
10
Sam Sharp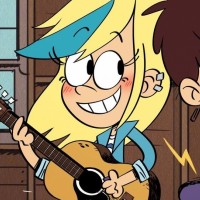 She's overrated, if anything. She appeared for like five seconds in an episode and everyone was all "ooh, a lesbo! " and making crappy fanfics to satisfy their perverted fantasies.
I think she is more overrated rather than overhated.
The Contenders
11
Lisa Loud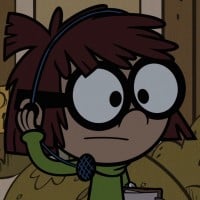 At 4 years old, Lisa is the second-youngest child of the Loud family and the second-youngest of Lincoln's five younger sisters. She is often seen working on complex experiments, equations, and formulas. Her most annoying habit is her weird studies on others, especially her siblings.
While Lisa is not the most hated character on the show there are some people who don't like her because they think she is creepy or a show off! Others don't like her because of her lisp, which I actually find funny. Plus how many people say Lisa is their favorite character?
NO! TAKE HER OFF THE LIST! SHE DESERVES ALL THE HATE SHE GETS! SHE BLOWS UP EVERYTHING AND SOME DAY SHE WILL KILL HER SIBLINGS!
12
Mr. Bolhofner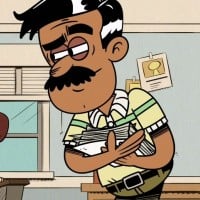 I know that a lot of fans seem to hate him, but I honestely find him pretty entertaining.
13
Clyde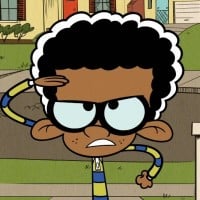 Most people claim that Clyde has no personality and is basically a more annoying clone of Lincoln. Most people also don't like that he is obsessed with Lori (which is the only thing I don't like about him by the way). I personally think he is a pretty funny character.
14
Aunt Ruth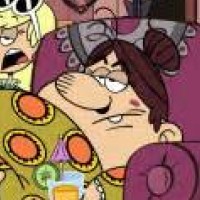 While I don't really like Ruth that much I do think she is a little overhated. Despite her having an extra toe!
15
Leni Loud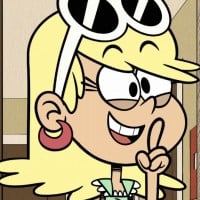 Leni Loud is a fictional character from The Loud House the second oldest of the Loud Family a bit of a ditz, forgetful and absent minded despite this she's a kindhearted person, a skilled fashion designer and is always willing to help others in need, she shares a room with Lori the oldest and suffers ...read more.
Everyone hates her because she's dumb. Got it?
She isn't a bad character at all.
She gets hate?
16
Scoots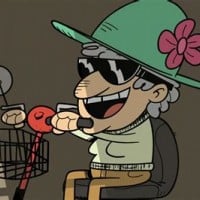 17
Lana Loud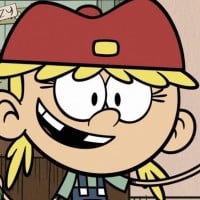 Lana Loud is a character from the Nickelodeon show "The Loud House". The show and character was created by Chris Savino and Lana was named after one of Savino's sisters. Lana is the eighth oldest of her siblings, being six years old and two minutes older than twin, Lola. Lana's hobbies include playing ...read more.
WHY IS SHE NOT #1? MY GOD THIS CHARACTER IS SO DISTURBING! SHE DOES STUFF THAT KIDS SHOULDN'T DO! FOR EX: SHE EATS MUD AND WORMS? THAT IS JUST DISGUSTING! MAKES ME WANNA GAG! AND ANOTHER THING, SHE HAS A FROG AS A BEST FRIEND? AND MEANWHILE NO OTHER LOUD SISTER HAS THERE OWN PET BUT LUCY! THAT'S NO FAIR FOR THE OTHER CHARACTERS! LANA SHOULD BE DEAD BY NOW, FROM HANGING OUT WITH WILD ANIMALS AND REPTILES! SHE SHOULD BE POISONED BY AT LEAST ONE OF THE REPTILES...BUT NOPE, SHES STILL ALIVE! CARTOON LOGIC! THIS CHARACTER IS MY LEAST FAVOURITE, AND NO ONE CAN TELL ME SHE can't BE! GOD THIS CHARACTER IS SO ANNOYING! UGH
Woah woah woah calm down person first of almost every single person eats bugs and second of all yes she aloud frog but the others want a pet then get one. and you can't blame her for eating mud I mean she tomboy plus she super funny.
I'm sorry... I just don't really like her...shes just not my cup of tea! I just find that she is not the best in my opinion...:( sorry I over reacted...
18
Hawk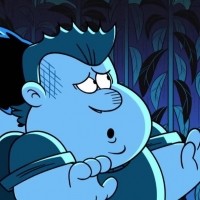 19
Lucy Loud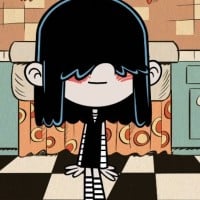 Lucy Loud is a fictional character in the Nickelodeon cartoon The Loud House. She was created by Chris Savino. Lucy is a goth and likes dark things.
Basically no one hates Lucy, which makes sense as she is a great character
20
Maria Santiago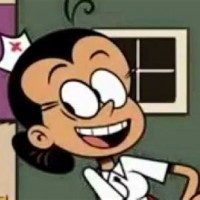 The only reason some people hate her is because she moved Ronnie Anne and Bobby to the city to live with their big family without telling them until the weekend was over though her not telling them before hand was bad on her part that doesn't make her a bad mom she was only doing what she felt was best for her and her kids seeing as she has a very demanding job as a hospital nurse and Bobby and Ronnie Anne are alone most of the time since their father is in Peru at the very least she does take Ronnie Anne's feelings into consideration not wanting to force her to move seeing how unhappy she is though Ronnie Anne later does decide stay in the end.
21
Frida Puga Casagrande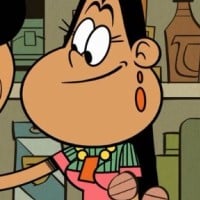 People hater her because of how she tends to cry a lot and while it is annoying she only does so because she cares so much for both her family and others and is a very emotional person which isn't necessarily a bad thing.
22 Hank
23
Chandler
In my opinion he deserves the hate he gets
24
Lily Loud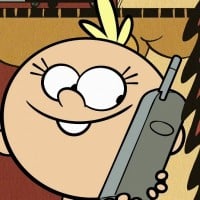 She is hated by some people for being a baby...
25
Rusty Spokes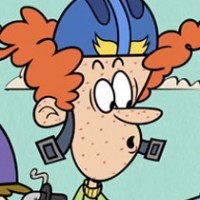 BAdd New Item