Top 10 Most Overhated Movies of the 2010s
Phillip873
These are the movies of 2010 that get way too much hate for what they are, and are usually not bad. The movies on the list don't necessarily have to be great movies, they just have to be what you or others feel get too much hate.
The Top Ten
1
Frozen

It's a touching movie. Most of the hate seems to be just a stereotype that a lot of people are too insecure to veer from
It is a very good movie - iliekpiez
Looks like the hatedom for this movie is still dying down even though "Olaf's Frozen Adventure" came out with Coco which got a ton of backlash. At the time I thought Frozen was somewhat overrated but good, and so did so many people. It's funny because it was so over saturated that so many people suddenly hated its guts! And people still do to this day. If I were to rate it, I would give it a 7/10 to be honest it is way overhated for what it is! - Phillip873
It's a pretty good movie. If you hate it because of the popularity... You're not exactly the sharpest tool in the shed.
2 Comments
2
Star Wars: The Last Jedi

They only hate it because it took risks. At least it's not derivative.
I Personally Love This Movie - JPK
3
Rogue One: A Star Wars Story

Good movie - iliekpiez
I talked quite a bit about how I liked this movie. It isn't the best Star Wars movie, but it isn't the worst thing ever made which a lot of people make it out to be! - Phillip873
4
Pixels

I'm obsessed with Pixels.
Only bad thing was Adam Sandler. The rest is awesome.
Bad - iliekpiez
This movie was pretty stupid and the acting sucked, but I didn't think it was that bad. The visuals looked pretty cool if I'm being honest! - Phillip873
6 Comments
5
Ghostbusters

Awful movie - iliekpiez
I thought this movie was just mediocre. Everyone else thought it was the worst movie of the entire decade, which I think is a huge over statement. It is a stupid movie nonetheless, but not the worst. - Phillip873
Too bad it was so horrible because it had an amazing cast.
6
La la Land

As much as I loved this movie and how much people hate this movie on this site, I don't think it's overhated because it won a lot of awards. - Phillip873
7
Star Wars: The Force Awakens

Good - iliekpiez
8
The Emoji Movie

Deserves the complete opposite of what the haters give it. Emoji Movie Rocks.
Fortnite Sucks.
This movie was just plain dumb.
Can we just let this movie be forgotten? It wasn't that bad.
There are worse movies in fairness - iliekpiez
6 Comments
9
Suicide Squad

This Movie Is EXTREMELY UNDERRATED!
Awful - iliekpiez
Talked much about it already. It's a bad movie, but I could enjoy it. I personally think BvS deserved way more hate than this movie. - Phillip873
Yes! I agree. It gets too much hate. I rember seeing a review somewhere about "turn off your brain" entertainment, and this is one of the best movies at that. Not every movie has to be thought-provoking, leave you in tears, or cause you to do some big life changes. It is one of the best DC movies in a long time.i
10
Captain Marvel

The Contenders
11
Chappie

Awful - iliekpiez
I watched this with my father a couple years back and I liked it. I then found out a ton of people hated it and thought it was one of 2015s worst. Sure it wasn't one of the best of that year but I for one didn't think it deserved that much hate! - Phillip873
12
Monsters University

I liked this more than Finding Dory, yes I said that. It was a funny movie and it had really good character design, and I liked how the stories connected. And I was surprised to find out this was one of Pixar's most hated. The only Pixar movie I disliked though was Cars 2, all the rest range from decent to fantastic. - Phillip873
13
Jurassic World: Fallen Kingdom

This movie was it bad at all, it was a good movie.
This movie is actually very enjoyable for me - B1ueNew
14
Man of Steel

Bad - iliekpiez
Lots of people hate this movie. I think it was decent, could have been more. But I do also think it's overhated. - Phillip873
15
Justice League

Bad - iliekpiez
Definitely not as bad as last year's DC movies as a lot of people say it is! I enjoyed some parts of this otherwise OK movie. - Phillip873
16
Ready Player One

17
Fifty Shades of Grey

I laugh at the parody mentioned in Birds of a Feather. Fifty Shades of Grey should be renamed Fit Shades of Grey. To anyone in America who doesn't understand "Fit" its another word for "Hot"
Nope. It actually is that awful.
18
Cars 2

This was submitted twice. This wasn't bad, just disappointing. Planes was bad. - 445956
I asked them to take the duplicate off. Hopefully they will. Also, I don't really like either, but I don't COMPLETELY hate it either. It's true it's more disappointing than terrible. But it's kinda bad. But yes, Planes is worse. - Disney1994
19
Transformers: Age of Extinction

20
The Angry Birds Movie

21
Batman v Superman: Dawn Of Justice

22
Brave

It isn't that bad, and like Monsters U, it is one of Pixar's most hated. - Phillip873
23
The Boss Baby

It's actually a decent movie - B1ueNew
24
The Good Dinosaur

25
Solo: A Star Wars Story

26
The Lion Guard: Return of the Roar

I don't think it's overhated; from what I'm reading of IMDB reviews, it was REALLY BAD.
Lion Guard itself was completely unnecessary in my opinion.
27
Transformers: The Last Knight

Wattpad @melodramas_

I loved this movie and that's why I'm adding it here.

Why did it crash at the box office?
Why did Rotten Tomatoes give it a 16%?
Why does everyone call it the worst film in the series?

So overhated.
28
Jurassic World

29
Rough Night

30
Toy Story 4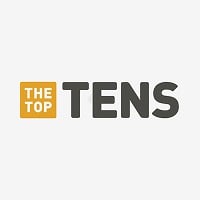 It hasn't came out yet!
31
Diary of a Wimpy Kid: The Long Haul

32
Ice Age: Collision Course

33
Minions

For a Movie with characters you cannot understand, it is very engaging.
It deserves it's hate! It's nothing more, than a lazy cash grab, that tries to be good, but falls so hard, the ground shakes!
It's Fine If You Don't Like It, But You're Probably Taking It Too Far - JPK
34
Ant-Man

35
Jem and the Holograms

80s kids yeah they either had the doll, watched the cartoon. Nowadays people forgot who Jem was and younger people don't even know who Jem was.
36
Avengers: Age of Ultron

It was okay. Just not great.
37
Trolls

38
Teen Titans Go! to the Movies
It's not even out yet, but it'll most likely be overhated thanks to the LEVEL of annoyance those damn TTG haters are giving.
As a TTG fan (I love TT too but like TTG) I am not sure what this movie'll be like. I bet them haters'd spam low ratings at it when it comes out. Don't bash on it people, just saying.
39
Captain America: Civil War

What? Everyone liked this movie! It got high ratings and on this site too it's number 1 on "Best Movies of 2016" - Phillip873
Whats terrible about this movie?
40
Arrival

What? This was hated? Huh. - Sop
I need to rewatch this, that's why I have not mentioned it in my 2016 movies remix. I remember it being interesting but I was on my laptop playing video games the entire time not paying much attention. - Phillip873
41 The Oogieloves in the Big Balloon Adventure
42
Inappropriate Comedy

Girlcool found the list
43
Alice Through the Looking Glass

44
Norm of the North

Maybe people would like it if there was a chick bums would want to masterbate to, they always do Sausage party.
Deserves it! Not only it's the worst animated movie of all time, but it's the worst movie of all time!
45
Grown Ups

46
The Snow Queen 2

47
Ratchet & Clank

Sure, it's not great, but it's not as bad as other video game movies.
48
Transformers: Dark of the Moon

A lot of people actually seem to like this one.
It's Okay - JPK
49
Sausage Party

This film looks gross though, even though its an adults film it looks more like something kids would laugh at. Oh and Stephen Hawking is a piece of gum.
50
Lalaloopsy: Festival of Sugary Sweets

PSearch List
Related Lists

Most Disappointing Animated Movies of the 2010s

Most Underrated Movies of 2010 - 2017
Most Decade Defining Movies of the 2010s
Most Entertaining Comedy Movies of the 2010s
List Stats
100 votes
53 listings
1 year, 347 days old

Top Remixes (8)

1. Frozen
2. Star Wars: The Last Jedi
3. Captain Marvel
RadioHead03

1. Monsters University
2. Star Wars: The Force Awakens
3. The Angry Birds Movie
B1ueNew

1. La la Land
2. Star Wars: The Last Jedi
3. Frozen
iliekpiez
View All 8
Error Reporting
See a factual error in these listings? Report it
here
.