Most Overhated Things on TheTopTens
The Top Ten
1
Frozen

Only hated because it is popular. If you legitimately hate the movie, that's fine but don't just do so to jump on the bandwagon. There are other legitimately terrible movies that deserve your hatred far more. - Mrveteran
This movie came out in 2013, and was overhyped as hell...but the fandom has calmed down. The hatedom, however, STILL complains about the movie. They can't ever talk about Disney without CONSTANTLY bringing up Frozen and bashing it, instead of talking about the films on their own merits. I still hear people complaining about "Let it Go" being overused when nobody in 2017 uses it. Frozen's hype is dead, but people only constantly bring it up to complain about it and I don't get why. Also, Olaf isn't that obnoxious of a character, and I feel like a lot of people hate him solely for looking weird and silly.
Unfortunately, Elsa's the victim of what Nostalgia Critic jokingly-yet-accidentally referred to as "the Hipster Effect": it becomes trendy for everyone to hate something because it is perceived that everyone likes it; leading to the paradox that everyone hates it for no real reason.
According to TheTopTens, popular=bad.

I don't hate this movie because it's popular, though. - ItsPisces
V 30 Comments
2
Justin Bieber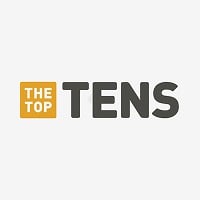 Justin Drew Bieber (born March 1, 1994) is a Canadian singer, song writer, and record producer. He currently resides in Ontario, Canada (despite once claiming he was Part-Indian) and he is Christian. He is the son of an author, Pattie Mallet. ...read more.
It's one thing to say you hate something, but it's another thing to over-exaggerate it. It's not like this guy nuked an entire continent. Yeah, he's been rude, arrogant, and a bully at times, but you shouldn't treat him like he's done more horrific acts. Spitting on someone is not the same as shooting someone. - alphadan12
Bad? Pretty much. So bad that he's hated this much? Not really. - Mrveteran
While I agree the hate can get a bit annoying, I can definitely see why many people hate him. None of his songs are good, his voice is annoying, and most importantly: he often breaks the law. - drdevil
It's one thing to dislike him but his hatebase has gone way overboard. Like seriously he's currently higher than Osama Bin Laden on the most hated people list. I'm just going to let that speak for itself. A mediocre singer who is basically irrelevant at this point is more hated than a terrorist group leader - Gametheorysucks
V 23 Comments
3
My Little Pony: Friendship is Magic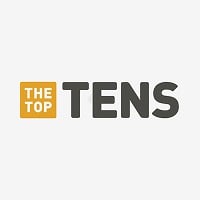 My Little Pony: Friendship Is Magic is a children's animated fantasy television series developed by Lauren Faust, produced by Hasbro Studios and DHX Media Vancouver . Despite the target demographic of young girls, Friendship Is Magic has also gained a large following of older viewers, mainly young and ...read more.
I love this show. Too bad fans are hated. - Wereweegee
I feel bad for it's fans, they are look down by pretty much many people - Neonco31
I Think It's The Visitors That Are The Most Cruel Towards This Show
Ah hate the pprotagonist in the show
V 7 Comments
4
Baby - Justin Bieber

Sweatshirt, Stupid Hoe, Friday, every Lil B song, every Frozen song, Dora and Barney song are worse than this - AlphaQ
I'd rather listen to this than sweatshirt because at least it is decent compared to that trash! - Neonco31
Yes, this is very overhated. I agree it's a bad song, but too much of a bad song on TheTopTens - micahisthebest
Guys, this came out in 2010. Time to move on. - ItsPisces
V 5 Comments
5
Sword Art Online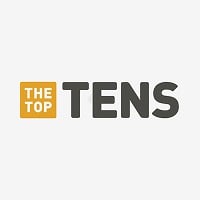 Sword Art Online is a series of Japanese light novels written by Reki Kawahara and illustrated by abec. In 2012, it received an anime adaptation produced by A-1 Pictures and the SAO Project, and is directed by Tomohiko Ito . The first season is divided into two arcs known as "Aincrad" and "Fairy Dance". ...read more.
Don't call me stupid, but when I first heard about the name of this, I thought it was drawing swords on an online drawing site. - TeamRocket747
I've heard SAO fans get bashed by the haters for just liking it. - alphadan12
This had ModernSpongeBobSucks written all over it. - Aguythatpeopleignores
People attacked and bashed ModernSpongeBobSucks just for liking it. - Fullwalking
V 3 Comments
6
The Loud House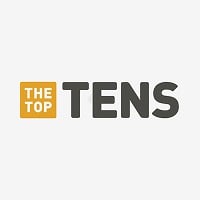 The Loud House is an American animated television series created by Chris Savino for Nickelodeon. The series revolves around the chaotic suburban everyday life of a boy named Lincoln Loud and his ten sisters, to which he survives as the middle child and only son in a large family of eleven children. ...read more.
This show is way overhated. Almost everybody in the site hates the show, makes lists expressing hatred for it, and submits death and abuse ideas to episode lists.
People said that all fans are bratty and gross. I don't make porn art of the show and I respect the opinions of people that hate the show. plus, the haters bully the fans (when some visitors said that the show was better than breadwinners, everyone cyberbullied and bashed them), and stereotype them by saying that they watch it all the time. I don't watch it all the time! I have other things to do instead - Cartoonfan202
This show wouldn't be overhated if people didn't keep on making hate lists based on it and bashing it. - ModernSpongeBobSucks
It went from overhated to underhated, it still deserves hate - 445956
V 19 Comments
7
Barack Obama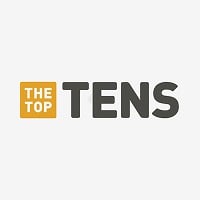 Barack Hussein Obama II is the 44th president of the United States of America. He was elected in 2008 after serving in the Senate from 2005-08, beating John McCain and becoming the first African-American to be elected President of the United States. He was elected again in 2012, beating Mitt Romney.
I find it pretty stupid that he has to be number 1 on the worst United States presidents list when other presidents such as James Buchanan or Andrew Johnson should be on top of that list instead of him.
James Buchanan is universally worse than any president, regardless if you hate Obama or Bush. - ModernSpongeBobSucks
@Zach808 People on here are idiots, I agree. But either way, Buchanan is the worst president. - DCfnaf
Does he really have to be last place on the list of Best Presidents of the United States? Now THAT'S overhated, if you ask me.
How was he #1 on worst presidents ever! I thought he was good! - micahisthebest
V 2 Comments
8
Donald Trump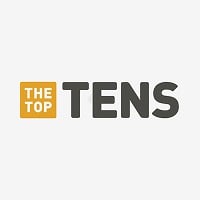 Donald John Trump (born June 14, 1946) is an American businessman, television personality, politician, and the 45th President of the United States. Born and raised in Queens, New York City, Trump received an economics degree from the Wharton School of the University of Pennsylvania in 1968. In 1971, ...read more.
I'll give him a chance and see if he does good in 4 years. If he turns out good, I might like him. However, if he screws up, he won't be hearing the end of my criticism from me. - ModernSpongeBobSucks
He's kicking Muslims out of America. And people still say he's "not that bad". - mayamanga
He has no problems with Mexicans, it's only the ones that try and want to get into America illegally
Me 2016- YEAH TRUMP YEAH LIBTARDS YEAH SNOWFLAKES
Me early 2017- The republican party is better
Late 2017- Libertarian
Me 2018 politics suck. - SoldierOfFortune
V 13 Comments
9
Princess Peach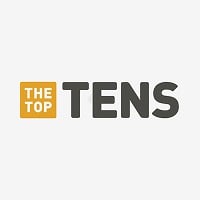 Princess Peach is a major character in the Mario Bros. Franchise. She is usually the character who needs saved in most Mario Games, but also has appeared as a playable character in the Main-Series Mario Games, including Super Mario 3D World, Super Mario Bros. 2, Super Mario Run, and even starred in ...read more.
How is she a "terrible character"? Because she's not extremely snarky and rude? Because she doesn't carry guns? Because she doesn't run around in a bad Aeon Flux costume that doubles as a weapon and when it attacks leaves her privates visible to the world? Because she wears pink?
Okay well being a tad bit annoyed with her being constantly kidnapped on almost every Mario game that she's appeared in and that she didn't do anything to get herself out of bowsers or any villains lair and only depending on Mario to do the dirty work like jumping from block to block and being reminded that he keeps getting the wrong castle is understandable but just to hate on her was even that necessary? It's getting too far and sexist if you want to see her being a damsel in distress then don't play the main Mario and instead go off drive as her in the Mario Kart games
I defend her because if a woman WANTS to be "girly", she has just as much right to do that as to be raunchy, obnoxiously political, or butch. Isn't feminism supposed to be about women being WHATEVER THEY WANT?
Bad text speak notwithstanding, this comment should not have been buried by a "she deserves the hate she gets" comment: "Should be #2 at least in my opinion. She's hated practically everywhere on the Internet & 4 stupid reasons like 'she has blonde hair' 'she wears pink' or bs reasons like 'she's a coward' 'she's weak' 'she's useless' 'she's a b***h' etc... and like Justin, she's in like all negative lists on ttt even some that make no sense 4 her to b there."
V 5 Comments
10
Clannad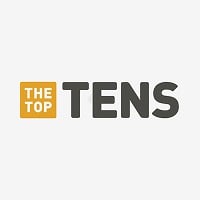 On other sites like MyAnimeList.net, Clannad is highly praised and has a score of higher than 8. But somehow, on TheTopTens, it has a lot of haters. Not to mention that Clannad After Story ranks as 5th on Top 10 Worst Anime. Jeez, it's like it gets the Frozen treatment on here. I don't hate it, but I have yet to watch it, though I'll most likely like it. - ModernSpongeBobSucks
The Newcomers
?
Steven Universe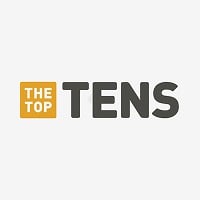 Steven Universe is an American animated television series created by Rebecca Sugar for Cartoon Network. The show's based around a young boy by the name of Steven Universe, who is a hybrid of a gem and a human. He lives with his gem friends, Garnet, Amethyst and Pearl.
?
South Korea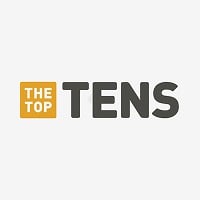 South Korea, officially the Republic of Korea, is a sovereign state in East Asia, constituting the southern part of the Korean Peninsula.
The Contenders
11
Pop Music
I don't mind pop music as long as it isn't terrible I could care less about what you fancy as long as you enjoy it.
Hopefully, you-know-who doesn't come and ruin this list... - ModernSpongeBobSucks
Pop music was good in 2009, but in 2012 it started going downhill. Before we had Viva La Vida and Clocks, and now we have Starboy and Shape Of You. - GrapeJuiceK
Get it to #1. It's literally the scapegoat along with rap when it comes to music. - AlphaQ
V 7 Comments
12
Dora the Explorer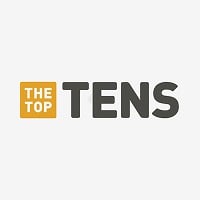 Dora is the main protagonist in the show "Dora the Explorer" her main occupation is exploring with her monkey friend Boots .
The show wasn't made for Middle Schoolers with nothing to do with their lives. It was made for little children, and doesn't deserve the hate it gets. The show is for little kids, of course you'd find it to be boring. I watched it as a kid, and I liked it. It's a fine show. Baby shows should NOT get all this hate by whiny 12 year olds. It was made for kids, not for whiny 12 year olds. - PastelFlowers
I think the people on TTT are second graders trying to be cool and twenty year olds, this show is for LITTLE KIDS. However, I will criticize one thing. I don't like the fact that dora is Mary sueish and almost everyone treats her like she is a queen. I really think its quite good for kids to learn Spanish, but PastelFlowers, you should stop being such a drama cookie and stop calling people whiny. Dora haters, please don't leave a rude reply. 110 because it is overhated - Trollsfan536
Even though I hate her. I agree she is a bit too much... - Neonco31
It's just a T.V. show aimed at children under 5, so naturally once you hit like, 10 years old you hate it with a passion - Phillip873
V 4 Comments
13
China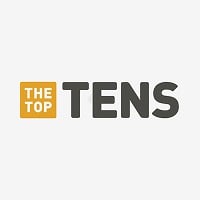 China, officially the People's Republic of China, is a sovereign state in East Asia. It is the world's most populous state, with a population of over 1. 388 billion . It was established in 1949. Its capital is Beijing. The other major cities are Hong Kong and Shanghai. Chinese (Mandarin) is the only ...read more.
Please don't say this is also a China hate site, this site is already a Justin Bieber hate site, there is too many offensive comments about China. Go to the "Most hated Countries" and you'll see a comment like "Chinese people are rude and greedy, everybody hates china" but why do people even hate them? Not to mention that fake products shouldn't be the reason to hate china. - 50
Needs to be #2 just behind Justin Beiber, I'm Chinese-American and these comments are really offensive to me. - 50
14
Adventure Time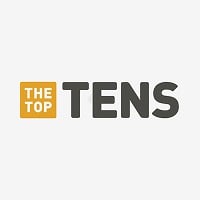 Adventure Time is an American animated television series created by Pendleton Ward for Cartoon Network. The series follows the adventures of a boy named Finn (voiced by Jeremy Shada) and his best friend and adoptive brother Jake (voiced by John DiMaggio)—a dog with the magical power to change shape ...read more.
As someone who was once part of the Adventure Time hate bandwagon, you have to admit it's true. Adventure Time gets quite too much hate on TheTopTens. - ModernSpongeBobSucks
Well it sure is better than Ebola
Adventure Time is awesome. Why do so many people hate it? - AlphaQ
It's definitely better, than Ebola. - 7357
V 1 Comment
15
Bronies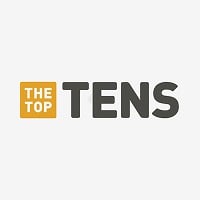 I'm not even a brony but I still think the hate has gone way too far - PeeledBanana
Needs To Be Much Higher - JPK
16
Rosalina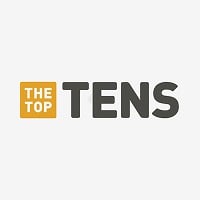 Rosalina, known as Rosetta in Japan, is a major character in the Mario Bros . Franchise . She first appeared in the popular Mario Game, Super Mario Galaxy in 2007 for the Nintendo Wii and later returned for the game's sequel in 2010 . Since then, she has been featured in many main-series Mario Games ...read more.
Higher please. Those haters are so immature, rude, retarded, and annoying.
Should be higher - yunafreya648
Rosalina gets WAY too much hate on here. She's 11 on Worst Mario characters, 1 on Worst Nintendo Characters, 11 on my two Worst Mario Kart Character Lists, 8 on Worst Video Game Characters, 6 or 5 on most overrated video game characters...yeah, do not tell me she isn't hated on here.

"BUT SHE IS OVERRATED! " No...then why is she the most hated Nintendo character on this website? And that's the only reason you hate her. You people are jealous of success. - DCfnaf
17
Rainbow Dash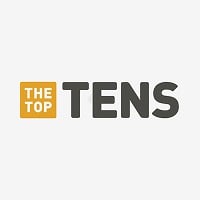 Rainbow Dash is a female Pegasus pony from the popular 2010 kid's show My Little Pony: Friendship is Magic. She represents the element of loyalty is one of most well known characters of the show. She may be a little mean sometimes but she still does what is best for her friends .
Feel sorry for her once in a while for some reason - Neonco31
Am I The Only Person On This Entire Website Who Actually Likes Her?
While I Do Respect Her Opposer's Opinions, Her Hate Has Gone WAY Too Far - JPK
Eh, she's allright. - ItsPisces
18
Preschool Shows
I can't comprehend that teenagers spend their time bashing preschool shows. You think you would grow out of doing that around 8 years old. - Rue
19
Metalheads
Not overhated on the top tens - SoldierOfFortune
Get this to number 1 - christangrant
How - wrests
Being a metalhead = losing points on your overall rating as a user (IronSabbathPriest is an exception). - LarrytheFairy
20
Bayonetta in Smash Bros.
The Haters Make Up Lies, They Hate Bayonetta Just For Being Oversexulized And Being In Smash Bros, DaisyAndRosalina Would Agree On What I'm Saying - VideoGamefan5
PSearch List
Recommended Lists
Related Lists
Best Things About TheTopTens Member Britgirl
Best Things About TheTopTens
Top 10 Things Currently Polluting TheTopTens.com
Top Ten Most Surprising Things that Happened Involving TheTopTens in 2016
List Stats
800 votes
232 listings
1 year, 66 days old

Top Remixes (31)

1. Frozen
2. Sword Art Online
3. Clannad
ModernSpongeBobSucks

1. Frozen
2. Rainbow Dash
3. Bronies
JPK

1. The Loud House
2. Justin Bieber
3. Princess Peach
DCfnaf
View All 31
Posts
Error Reporting
See a factual error in these listings? Report it
here
.