Top Ten Most Overrated Athletes
It's not that they aren't great players, they just aren't everything we've been led to believe.
The Contenders: Page 2
21
Emmitt Smith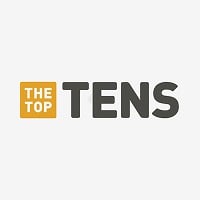 Emmitt James Smith III is a former college and professional American football running back who became the National Football League's all-time leading rusher during his fifteen seasons in the league during the 1990s and 2000s.
Good runner, great offensive line. Most running backs would be happy to line up behind four different pro bowl linemen in a career but in the 1995 Super Bowl Emmitt had four pro bowlers in front of him at once. And that doesn't count the pro bowl full back blowing up the holes, the pro bowl tight end drawing the attention of the linebackers, or the pro bowl quarterback and wide receiver keeping the secondary honest. Half the backs in the league would have put up hall of fame numbers in a setup like that.
He has to be the most overrated running back of all time. Imagine Barry Sanders behind that line or Walter Payton... I mean come on anybody could break records with 4 all star caliber lineman blocking for you.
Has no highlight reel. Watch Earl Campbell footage for comparison. Emmitt was slower and smaller than most running backs in his combine class. He had good vision and awareness.
Nope. Emmitt smith is LEGENDARY. Enough said.
V 5 Comments
22
Allen Iverson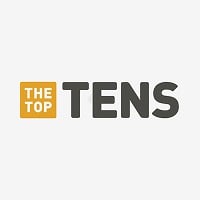 Allen Ezail Iverson is an American retired professional basketball player who played for 14 seasons in the National Basketball Association.
His teams haven't ever won jack. He scored a lot of points in his career because he heaves up a lot of shots (42 career shooter). His turnovers-to-assists ration (3.6 to 6.2) has got to be one of the worst EVER for a point guard. Hurts his team more than helps.
What you just said maid no sense he had NO ONE on his team exept for a old center he didn't past the ball because his hole team was so bad they could barely make anything in. the reason why he turned over the ball so much is because he had to get all the points for his team. on of the greatest basketball players of all time
A shooting guard who could really score. Needed some real help though to get to that next level.
BALL HOG... plain and simple. MY grandma could score 30 points a game too if she shot the ball like iverson.
23
Tiger Woods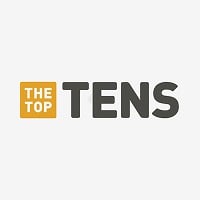 Eldrick Tont "Tiger" Woods is an American professional golfer who is among the most successful golfers of all time.
Oh please - greatest of all time? Real golfers and knowledgeable fans know that Nicklaus is the greatest of all time! Tiger is only the most popular of all time - Thankyou cable and idiot fans who couldn't hit a golf ball with a baseball bat! There is nothing more infuriating than "fans" at sporting events who gush over athletes yet know nothing about the sport and have never participated in the sport - Don't even get me started on the "luck" factor that he has enjoyed! Hits a ball onto the clubhouse roof - no penalty incurred because it wasn't deemed OB! Fans allowed to move a rock (excuse me, BOULDER, deemed loose impediment! ) - I rest my case. Play the game fans before anointing someone THE GREATEST!
He was on pace to be the greatest of all time, but something sure happened. His skills didn't go downhill, they fell off a cliff. I'm sure his knee issues enter into it, but it seems like it's at least partly psychological as well.
All he does is play golf... he might be the greatest golf player of all time... but how "athletic" do you have to be to play golf... his caddy does more heavy lifting than he does. there's a lot of better athletes than him.
Golfer aren't really athletes. Old people and celebs play golf to relax :P
V 2 Comments
24
Russell Wilson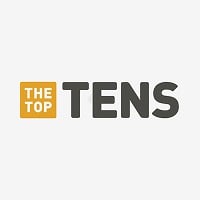 Russell Carrington Wilson is an American football quarterback for the Seattle Seahawks of the National Football League.
No, I don't think so. Terrific leader, another one with a great future.
25
Tony Romo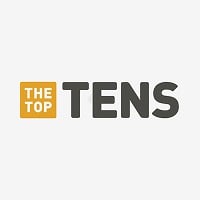 Antonio Ramiro "Tony" Romo is an American football quarterback for the Dallas Cowboys of the National Football League.
He was going to call you guys to let you know he was offense to be on this list... But it got intercepted and returned for a touchdown
"Choke" the official soft drink of Tony Romo
Master of choking in critical moments
These are all American
V 2 Comments
26
Michael Vick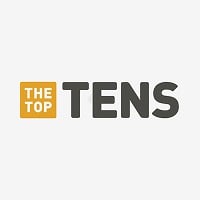 Michael Dwayne Vick is an American football quarterback who is a free agent. He has previously played for the Atlanta Falcons, Philadelphia Eagles, New York Jets and Pittsburgh Steelers.
Was a cancer for the Falcons. With a stable quaterback in Matt Ryan they have been a very good team. Vick only won because of weak competion in that divison and once New Orleans and Tampa finally stepped Atlanta became an under 500 team. He had lots of turnovers as well. But still people act like he was such a great quaterback when he was the international symbol for mediocrity. - Chris-1
Really what has he accomplished in his career besides become the cockiest player in the nfl second only to desean jackson and abuse dogs. Tim Tebow is pretty over rated too( ooh a whole 5 touch downs, most of which he ran two yards into the endzone) What's next is vick going to abuse the eagles mascot too?
Never was the impact player everyone expected before his career went to the dogs
2 good seasons after 2010 he was done. - htoutlaws2012
V 1 Comment
27
Cam Newton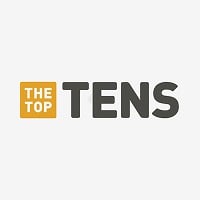 Cameron Jerrell Newton is an American football quarterback for the Carolina Panthers of the National Football League.
I can see it's been awhile since anyone's made an entry here. It's 2016, and Cam's 15-1 Panthers just lost the Super Bowl to the Denver Broncos. Despite the setback, I think Cam is tremendously gifted, made great strides this year, and has a great future ahead of him.
Yea more turnovers than touchdowns and his team is 1-6. Worst QB in a declining league screw him screw the panthers and screw Auburn's' cheating ass for paying him
Hey, what's with the hate? Screw the haters! I'm pretty sure there are teams worse than the Carolina Panthers! The Carolina Panthers would be more worse without him.
Definitely overrated at least near my area. He is good but not the god of football - shawnmccaul22
V 4 Comments
28
Johnny Manziel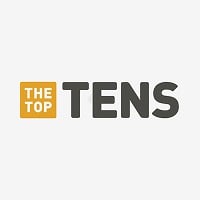 Jonathan Paul Manziel is an American football quarterback who is a free agent. He was drafted by the Cleveland Browns with the 22nd overall pick of the 2014 NFL Draft. Towards the end of the 2015 season the infamous story of with reports circulating that he was in Las Vegas instead of in Cleveland with ...read more.
When he made his first start for the Cleveland Browns, it was deja vu of him 2 years ago of him running around people. He still sees it as college ball. There is a clear difference between college and professional. In college, it mostly works when you run around a guy. In professionals, defensive ends are not naïve, and do not miss tackles of a QB sneak. Also, if you want to be a professional quarterback then you have to use your arm more often than your feet. Manziel just might as well just become a running back if he wans to use his feet more.
I don't know if he ever was ever rated that highly by anyone but the media. He's pretty much done now, unless another World Football League pops up or something.
ESPN won't Shut up about him. Stop it already his gone leave em be never bring him up again. - htoutlaws2012
This clown should be on top of the list
V 1 Comment
29
John Cena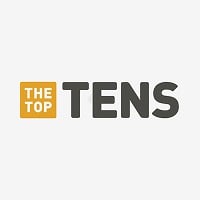 John Felix Anthony Cena Jr. (/ˈsiːnə/; born April 23, 1977) is an American professional wrestler, rapper, actor, and reality television show host signed to WWE, where he is assigned to the SmackDown brand. ...read more.
Entertainer. Not a wrestler. It is called WWE, World Wrestling Entertainment, but at the same time I do believe all of the other so called "greats" have actually been able to wrestle; he really can't. Everything he does is so original and boing. That's why the young kids love him, but anyone who's through puberty knows he's not too good.
Just a packet of Fruity Pebbles! Cena is a great Superstar but he is too commercial! The WWE do their best to always keep Cena as the fans Favourite!
He's NOT the strongest! He thinks that he's better than The Rock but I don't believe his B/S because he lost so bad to a giant wrestler that The Rock had to save him from dying! The Rock is better than this guy
When people at school say "john Ceena! It drives me crazy!
V 11 Comments
30
Randy Moss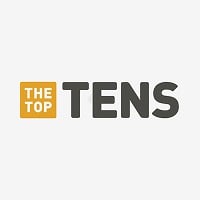 Randy Gene Moss is a former American football wide receiver who played 14 seasons in the National Football League.
... a wide reciever cant really have great numbers if the quarterback is unable to throw the ball within a 5 yard radius of you. QB would be destroyed by the time Moss would get downfield
Odd one for me yes he started off great but when he went to the Raiders, then back to his original team he was just finished. - htoutlaws2012
he is doing really bad with the raiders right now for 2 seasons
31
Barry Bonds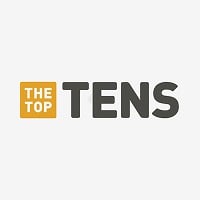 Yeahh, I'd be a great athlete too if I waz drugged up on steroids. This guy isn't that much of a superman without his powers. - thelegacy
Barry Bonds SUCKS! He only broke the record becouse he took steroids - Go9ers
if u use steriods for competition you are a worthless human being and should be banned forever, not be allowed to chase a record that a decent man created. He should be tarred and feathered and run out of town
He sucks
V 3 Comments
32
Yao Ming
Your just racist Yao Ming deserves more credit. He has a soft shooting touch for a really tall guy
What are you guys talking about he owns the paint defensive and offensive. he could post you up drive up or hit a jumper or pass. and on defense not even shaq could stop his defense he owned the paint you would get blocked almost every time unless you dunk its
Hes not aggressive enough he will be open under the hoop at 7ft 6 and lay it up or put down a soft one hes a tall lump of dough
How is this racist
V 2 Comments
33
Donovan McNabb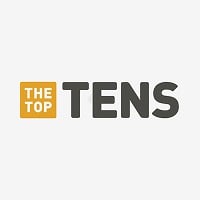 Donovan Jamal McNabb is a former American football quarterback who played in the National Football League for thirteen seasons.
Great QB, that is if you like QBs who choke in the postseason and can't stay healthy. But hey, his mom makes a great bowl of Chunky's Soup!
really sucks bad cant win in the post season
I like him more then Bradford at least McNabb got em to a SB. - htoutlaws2012
34
Dirk Nowitzki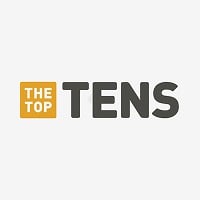 Dirk was the start of this revolution of the big man being a jump shooter rather than a rebounder. He could score from anywhere and is still so productive despite his age and declining athleticism. Defensively was a bit of a hole for him but you can't have it all. Heck MJ's 3ball was inconsistent for years.
Dirk is amazing he doesn't miss a shot and he might not have good defense but he is seven feet tall so he can still block. look up him vs lebron lebron got so frustrated he started crying.
YOU ARE SO WRONG! DIRK NOWITZKI IS ON THE TOP 10 IN SCORING. ALSO, PEOPLE SAY HE IS THE GREATEST BASKETBALL PLAYER TO PLAY THE GAME THAT IS NOT FROM THE United States! SO HE SHOULDN'T BE ON THE LIST!
All he does is shoot the ball, everything else he sucks at
35
Peyton Manning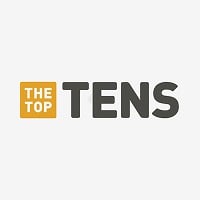 Peyton Williams Manning is a former American football quarterback who played 18 seasons in the National Football League.
I think Peyton has good arm strength and accuracy, but like others here have said, he's not much a quarterback without his line and receivers. It took quite a while for the Colts to get really good with him. They nearly went undefeated in 2005 and couldn't make the Super Bowl.

One other point that I think goes unstated about every quarterback in today's NFL: Good passing is mistakenly sold as good quarterbacking. None of these greenies could hold a candle to Unitas or Staubach. Hell, few of today's quarterbacks have ever put themselves into the line of fire!
Ya motha ohh whata expect I'm from Brooklyn. And you ain't nuthin without ya wide-recievers ya bum bet you can't even see yah feet ya fat drunk. He's a bum he's a wiseguy and I'm from Brooklyn OHH whatya expect he's no good son of saint (pun intended his dad played for the saints). He's nothing without his o-line either he's nuthin I tell you nothing get outta here. I betcha I could out run him and I'm a 300 lb drunk from Brooklyn who lives with his grandma - ChrisHenry
Shows class at times, but is way overblown by the media. His Broncos just won the Super Bowl for his second SB win, but frankly he had very little to do with it. Look up the "controversy" section in the Wikipedia article about him and you'll see he isn't always the "class act" that the dopey sports media always make him out to be. And those dopey Papa John's ads that are supposed to be funny make my skin crawl.
Hey I'm not a broncos fan but I know Peyton manning is a good QB (unlike his brother, sorry giants fans.)
V 4 Comments
36
Klay Thompson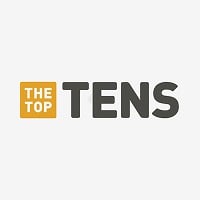 Klay Alexander Thompson is an American professional basketball player for the Golden State Warriors of the National Basketball Association.
V 2 Comments
37
Tom Brady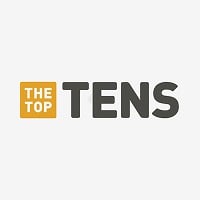 ...read more.
Tom Brady is not only the most overrated QB, he is the most overrated player. About 48 percent of his passing yards were gained by the recievers after the catch. He has had great defenses and the best coach of all time, or did he? Maybe if Bill didn't have all the defensive plays of opposing teams, Brady wouln't be jack! Rodney Harrison said it best, so all you Patriot fans put that in your pipe and smoke it! - 669606b
Tom Brady was a good passer before Moss, but when Moss came he threw 50 TD passes, 23 to Moss. In 2004 Peyton Manning had three receivers have over 1,000 receiving yards and 10 TD. Everybody says Manning is nothing without his receivers and offensive line. Brady without Moss and his o-line is nothing. Also Manning plays with a defense that can't stop the run at all. - HawkEye
I'm sorry but when I see him pass 10 yards away from his receiver with no pressure I really wonder. He's good but definitely not elite or incredible.

Him cheating is enough
V 5 Comments
38
Reggie Bush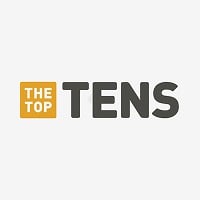 Reginald Alfred "Reggie" Bush Jr. is an American football running back who is currently on the Buffalo Bills roster.
Reggie still thinks he is playing college ball, you can't run around everyone dude, you have to occasionally run through them. I don't agree with a lot of these though. I mean Kobe and MJ, are you kidding me, two of the greatest champions and all around players ever. Jerry Rice I really couldn't believe, he is one of the best to ever play the sport, he had an AMAZING work ethic, and a great pair of hands. Peyton, say what you want about him, but all he does is win, the only thing I could say about him is he often chokes in a big moment. - steelerfan_1743
most over rated player ever. This guy only has a 3.7 yard average since he got drafted as a hiseman.(2nd overall), getting paid 10mil/yar. SHOW ME REGGIE
The only time he was good when it counts is with the Saints. everywhere else he wasn't as good I mean Dolphins sucked, Lions after 2 seasons gone, 49ers on his way out soon yea overrated. - htoutlaws2012
39
Muhammad Ali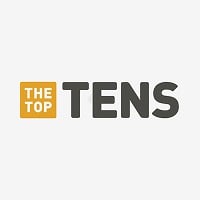 Muhammad Ali (January 17th 1942 - June 3rd 2016) was an American former professional boxer . He was generally considered among the greatest heavyweights in the history of the sport.
He was good and fast, but not "The Greatest". There is no "Greatest", that was all PR from Ali. I hate it how boxing became a religious thing. All Ali fans think that a prime Ali was unbeatable and the best boxer ever. How the heck could an "average Joe" fighter Henry Cooper hurt him in his prime? And a medium fighter like Ken Norton beat him? And there's where all the excuses start from the Ali religion. It's like the Tyson fans who have 1000 excuses why he lost to Holyfield and Buster Douglas.
I know he's on the list but I've got MORE to add
He's a pussy, he was never hit (I know that's good) but he ran away from them and hit with pathetic jabs on the back of their head. Luck? NO! He fought bad boxers, fat and slow, and they were scared of him because of this!. Roy Jones Jr (younger, lighter and apparently "weaker") would beat him. Heavyweight has no strategy in my opinion.
He was a amazing self promoter and all that pointless junk but he didn't have great mechanics and he drugged foreman before that fight. Just look at how foreman went down I knew something was up the first time I saw the fight. Not the best fighter at all top 10 or so but come ne. Him and tyson are the 2 most overrated. Tyson is 88 on my top 100 and ali is 11. - Chris-1
It was all pr and the public fell for it - gruppenfuhrer
V 11 Comments
40 Manny Ramirez
PSearch List
Recommended Lists
Related Lists

Most Respected Athletes of All Time

Top Ten Most Arrogant Athletes

Top Ten Sports that are Stereotypically Viewed as Having the Most Caucasian Athletes

Top Ten Most Accomplished Athletes of All-Time

Top 10 Most Selfish Athletes
List Stats
5,000 votes
160 listings
12 years, 4 days old

Top Remixes (6)

1. David Beckham
2. Michelle Wie
3. Shaquille O'Neal

Cbs5612

1. David Beckham
2. LeBron James
3. Eli Manning

l-train1982

1. Stephen Curry
2. Cristiano Ronaldo
3. Russell Wilson

Elis244
View All 6
Posts
Binx
Error Reporting
See a factual error in these listings? Report it
here
.