Top Ten Most Overrated Boxers of 2014
These are the boxers that aren't as good as you're led to believe.
The Top Ten
1
Saul Canelo Alvarez
First of all Lara should have won the fight. Yes maybe Lara could have been a bit more active but he still threw less and landed more than Alvarez and just dominated. Alvarez has ok speed and great strength but everything else is off. Defense, offense, footwork, everything. Canelo shouldn't last that long.
2
Shawn Porter
He is strong, good speed, and fast feet, but there are too many flaws, scruffy, doesn't land clean punches often, overrated power.
Porter defeated Devon Alexander and Paulie Malignaggi but that's about it. After he lost to Kell Brook everyone just left Porter for dead saying he wasnt as special as we thought. To me Porter is really nothing but a brawler.
3
Robert Guerrero
Guerrero is a major brawler if the person doesn't come straight to him he gets dominated. He isn't really a major power puncher and well nothing really stands out about him. Why mayweather ever fought him is a mystery (to have an easy opponent).
There is nothing special about him, he has decent fundamentals, but the main reason people were all over him is because people don't know much boxing
4
Amir Khan
Khan is good no doubt but is he on Mayweathers level? No chance. Khan has a weak chin and isn't very good at his combos since it always seems that he doesn't pay attention to what the other fighter is throwing. he's lost to C class fighters and a lot of people think he got lucky agianst Maidana.
5
Adrien Broner
Impressive accuracy but so green in other ways in and out of the ring. All the hype was premature.
Broner was undefeated until he took on a little bit more than he could chew against the Argentine Maidana. Other than the loss to Maidana Broner has unimpressive wins against average fighters.
6
Danny Garcia
Always thought there was an element of luck on garcia ko win over khan, but people were too blind to see that, now garcia is getting exposed, still a good fighter though, but against a good boxer he gets beat
Peterson put a whooping on this kid
Garcia is known as a cherry picker and a lucky boy. But really if you look at Garcias record its impressive. Not every win can come out as lucky so far he has impressive wins over zab judah, erik morales, amir khan, and even lucas matthysse. Herrera should be Garcias only loss and yes danny is overrated but he ain't bad.
7
Gennady Golovkin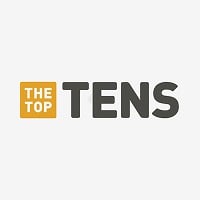 Golovkin is viewed as the middle weight mike tyson. He now has 28 KOs out of 31 fights. Very impressive especially since he has fought some acceptable fighters but to think that he could knock out people like Mayweather, Pacquiao, Cotto is a little pre mature thing to say.
8
Sergio Martinez
Why did so many people predict Martinez would knock out Miguel Cotto? Sergio is a ok technician but he is a little slow on his feet off balance and keeps his right hand down which served perfect for Cottos style since Cotto has an extraordinary left hand.
9
Floyd Mayweather jr
Floyd's come a long way, A lot of the money he goes through could be used
BAdd New Item