Most Overrated Countries in 2020
The Top Ten
1
France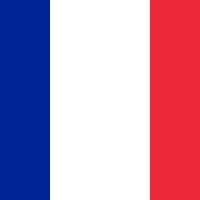 France, officially the French Republic, is a sovereign state comprising territory in western Europe and several overseas regions and territories. The European part of France, called metropolitan France, extends from the Mediterranean Sea to the English Channel and the North Sea, and from the Rhine to ...read more.
It would have been better if anything was explained
The Eiffel tower looks ugly.
Ah yes sorry, my bad. I wrote tour which is the french word for tower.
France sucks
France has always been overrated escapally Paris
2
United States

The United States of America, or the U.S.A. for short, is a federal republic composed of 50 states, 48 of them are contiguous states. There are two other states, Alaska and Hawaii, which are north and south of the contiguous states, respectively. The United States declared its independence from the ...read more.
Actually, today it's not that overrated. A lot of people hate the USA today. I don't quite know why. It's actually very nice.
It makes the world bad,disgusting Donald Rump.
3
China

China, officially the People's Republic of China, is a sovereign state in East Asia. It is the world's most populous state, with a population of over 1.388 billion. It was established in 1949 by Chairman Mao, the president of the communist party. Its capital is Beijing. The major cities are Shanghai, ...read more.
We should sue The Chinese Government because of Coronavirus
China Makes World Look Bad Because Of Coronavirus/Covid-19 - Sonnershell
China is a disgrace to asia
China is Stupid
4
Chad

Memes made it overrated. Chad is a very poor country
5
Italy

Italy, in italian Repubblica Italiana, is a unitary parliamentary republic in Europe. ...read more.
6
United Kingdom

The United Kingdom of Great Britain and Northern Ireland, commonly shortened to United Kingdom, UK or Britain is a Sovereign State located of the Northwestern coast of Europe. It is a Parliamentary Constitutional Monarchy currently lead by Monarch Queen Elizabeth II and its current prime minister is ...read more.
More like ited Kingdom
7
Iran

Iran, also known as Persia, officially the Islamic Republic of Iran, is a sovereign state in Western Asia. The capital city is Teheran and the major city is also Tehran. The country's official language is Persian. ...read more.
8
Canada

Canada is a country in North America that is next to the United States, and it's the 2nd largest country in the world by area (size is 9.985 million km²). This country has 10 provinces, and 3 territories. Canada became a dominion on July 1, 1867. Its 10 provinces are: Ontario, British Columbia, Quebec, ...read more.
9
India

India, officially the Republic of India, is a country in South Asia. It is the seventh-largest country by area, the second-most populous country (with over 1.2 billion people), and the most populous democracy in the world. Its capital is New Delhi. Some other major cities are Mumbai, Chennai, and Ahemdabad. ...read more.
All because just of the bots.
The bots were to blame
10
Australia

Australia, officially known as the Commonwealth of Australia, is a country comprising the mainland of the Australian continent, the island of Tasmania, and numerous smaller islands. Australia has a very warm climate and is very dry. The country's official language is English.
The Contenders
11
Philippines

The Philippines was established in March 16, 1521 and named in honor of a Spanish King whose name is King Philip of Spain II. It is located at Asia, specifically at Southeast Asia. The capital is Manila. 89% of the people there currently are native, while 11% of people there are foreigners.
Same as India.
12
North Korea

The Democratic People's Republic of Korea, also known as North Korea, is a country in Eastern Asia. Its capital is Pyongyang. It is currently ruled by the dictator Kim Jong-Un, after inheriting the title from his father, Kim Jong-Il, who in turn inherited it from his father, Kim Il-Sung. ...read more.
13
Norway

Norway, officially the Kingdom of Norway, is a sovereign and unitary monarchy in Northern Europe whose territory comprises the western portion of the Scandinavian Peninsula plus the island Jan Mayen and the archipelago of Svalbard.
Norway is an underrated country that is far from boring. Norway is even better than USA and it's a fact.
Omg Norway is so overrated it's so boring ugh
14
Pakistan

Pakistan was established in 1947 and is located in South Asia. Islamabad is the capital city of Pakistan. Karachi, Lahore and Peshawar are other major cities of Pakistan. Urdu and English are official languages of Pakistan. World's second highest peak (K-2) and ninth highest peak (Nanga Parbat) are ...read more.
15
Russia

Russia, known as the "Russian Federation", was formed on Dec 25, 1991. It is located mainly in Asia. The capital and largest city is Moscow, followed by Saint Petersburg in terms of population. The country primarily speaks Russian, a Slavic language.
I think it's overrated because of history and it's national anthem. But it is a good country.
16
Kenya

Kenya, officially the Republic of Kenya, is a country in Africa and a founding member of the East African Community.
Kenya is not at all overrated lol. Most people I know don't even know where it is.
17
Mexico

Mexico, officially the United Mexican States, is a federal republic located in North America. The country is located between the U.S. and Central America, and is known for its Pacific and Gulf of Mexico beaches and its diverse landscape of mountains, deserts, and jungles.
18
Sweden

Sweden, officially the Kingdom of Sweden, is a Scandinavian country in Northern Europe. ...read more.
19
New Zealand

New Zealand is an island country in the southwestern Pacific Ocean. ...read more.
Because New Zealand dealt with the cases better, but only has a limited population
20
Argentina

Argentina, officially the Argentine Republic, is a federal republic located in southeastern South America.
21
Nigeria

Nigeria, an African country on the Gulf of Guinea, has many natural landmarks and wildlife reserves. Protected areas such as Cross River National Park and Yankari National Park have waterfalls, dense rainforest, savanna and rare primate habitats. One of the most recognizable sites is Zuma Rock, a 725m-tall ...read more.
22
Ethiopia

Ethiopia, officially known as the Federal Democratic Republic of Ethiopia, is a sovereign state located in the Horn of Africa.
23
Germany

Germany was formally united in 1871 under the initiative of Bismarck with King Wilhelm of Prussia as emperor. The previous 'Holy Roman Empire', basically a continuation of the empire of Charlemagne/Karl der Grosse was dissolved in 1806. ...read more.
24
Chile

Chile, officially the Republic of Chile, is a South American country occupying a long, narrow strip of land between the Andes to the east and the Pacific Ocean to the west.
25
Jamaica

Jamaica is an island country situated in the Caribbean Sea, consisting of the third-largest island of the Greater Antilles.
PSearch List