Most Overrated Hip-hop Albums of All Time
Those piece of junk albums that 13 year old mtv watching wiggers refer to as "da greatest" or "da realest shizznit" time to get your chance to mock them and there terrible albums.
The Top Ten
1
Souljaboytellem.com - Soulja Boy

Why the hell is all eyez on me, the chronic, doggy style, get rich or die tryin and marshal matters LP on the list. That's just messed up! Their great albums! Souljaboytellem is the worst album ever along with Lil Wayne.
It cringes me every time I see these comments, It's doesn't even mean BAD! - Mumbizz01
This went platnum? I swear anyone can make up some stupid dance and throw together some overproduced beats together and call it a album. This is the worst thing ever made.
This album is not overrated. To be overrated, you have to be praised, and I'm pretty sure no one praises this album. Take it off this list.
This list makes no sense if a rap album is a bestseller it's instantly overrated lol, but this how is this overrated this didn't even go platinum
V 18 Comments
2
The Marshall Mathers LP - Eminem

This should not be on this list, this is one of the few albums of all time that doesn't have a single bad or mediocre song, all the songs on this album are AT LEAST good, most are amazing and all time classics, the album has everything from dark and gritty, clever comedy, insane lyrical talent and some of the best beats ever.
Very good album, but it's overrated
People call Eminem overrated, because they are mad, that their favorite rapper isn't getting any attention. It's because they suck compared to Eminem, get over it. - tripsten
Eminem in general is so overrated.
V 28 Comments
3
Tha Carter III - Lil Wayne

Lil wayne is a horrible rapper, mtv praises him and calls him a great rapper so 12-yearolds will think so, but any REAL rap fan will tell you lil waynes rapping is horrible in this album. I've heard from lil wayne fans that he used to be good before this album, but I don't care to find out because I will always dislike him.
I still can't believe this album got 4/5 stars on AllMusic while The Offspring's Rise and Fall, Rage and Grace, a punk rock album released at about the same time, only got 2/5 stars there. Now I'm not hating on rap, I definitely disagree with Eminem's The Marshall Mathers LP and 2pac's All Eyez on Me being on this list as they are both amazing albums that define the rap genre. However, I have no clue how a mumbling hyena with a hoarse throat gets critically praised, especially when compared to The Offspring, who worked years on RAFRAG, only to have some critics bash them just because they wanted another Smash. This is one of those times when critics do not have a lick of sense whatsoever.
Lil Wayne is a joke. It makes me sick all of my peers that listen to him and actually think he's good
Lil Wayne was never good and was always trash.Before Cloud Rap Lil Wayne created mumble rap
V 11 Comments
4
My Beautiful Dark Twisted Fantasy - Kanye West

This is a classic, shouldn't be on here
This is one of my favorite albums but it's extremely overrated - ProPanda
Its music part is really pinnacle of masterpiece 10/10, although Ye's flow was pretty bad but he did it so admirable
I'm not voting for this, but always thought Graduation was much better - miguelmam
V 4 Comments
5
To Pimp a Butterfly

I really don't get why this is one here. This is one of the most relevant and important albums that's been released in a very long time. Kendrick makes songs that can change peoples views on life and inspires his community to also make a change. He's the Chuck D or Nas of our generation.
This album explores the themes of racism, depression, fame and tackles them all with near-perfection. The only song I didn't think was amazing was These Walls, but that song was still great. - hiphopgod
It's a great album and one of the best albums of the 21st century. But it's nowhere near the BEST rap album - venomouskillingmachine
This album is trashh
V 5 Comments
6
Get Rich or Die Tryin - 50 Cent

Amazing Album, remember 50 cent is no lyricist - he is a master of hooks, crooning and club beats. Hip Hop is not just a universal sound - there are many forms and aspects that constituent and fun and great album! FFS.
The hits carry the album
50 cent is an uninspired dumb artist. This was his best effort and not a good one. Amazing how this has sold 8million copies. This is going to be diamond eventually and that is just disappointing with all the albums better then this peace of crap that go unnoticed.

By the way I'm so glad no one cares about soulja boy anymore.
Just stop this album was a mediocre project made for parties
It has no place in hip-hop discussion about actual quality
V 2 Comments
7
The Chronic - Dr. Dre

This is one of the best albums I don't about what anyone says
This is not overrated
Such a bad Rapper
wack ass Filipino tries to hide his true roots we know you're a flip who likes plowing Feminem while he plows
V 2 Comments
8
Life After Death - Notorious BIG

This album wasn't overrated. It's kinda sick to say that this album only sold so much because he was dead. Where do I start? Notorious Thugs, Kick in the Door, Ten Crack Commandments, Going Back to Cali, Somebody's Gotta Die, Long Kiss Goodnight, What's Beef. They're all amazing on this album.
This album was okay but I like his ready to die album better.
WHAT THE HELL, THIS ALBUM WAS AMAZING!
9
Doggystyle - Snoop Dogg

Great album, don't think its overrated
I just can't enjoy this album. I've never been a big Snoop Dogg fan, but this is just decent. Also, can I just point out how inconsistent Snoop Dogg is? Like 4 years ago he was Muslim and released a reggae album, and now he's released a Christian album. - hiphopgod
Man this list is not a list of the most overrated albums it's just a list of awesome albums! Doggystyle, the chronic, Illmatic, All Eyes On Me, Life After Death, MMLP1 and so on... (didn't listen to the carter 3 & The Massacre so I can't say). - EMBIGNASPAC
Actually Snoop's only great album, it's a classic but he fell off after this album. - DaWyteNight
V 5 Comments
10
All Eyez On Me - 2pac

2nd best rap album? There were a few good tracks but only suburban white boys tryna act gangster would call this the greatest. I'm no big Pac fan but Me Against the world was way better than this
It was a good album but it was pretty overly praised. There is a lot of filler here and its nowhere near as great as Me Against The World
The Culture II of its time. Only thing it had that puts it over Culture II was Pac's prominence, and even then it can get repetitive in that factor as well. Me Against the Word was so much better than this. - Satire
Pac is one of the greatest, but there aren't many good tracks on this
V 12 Comments
The Contenders
11
Good Kid M.A.A.D City - Kendrick Lamar

Better than TPAB and definitely miles better than DAMN, at this point Kendrick was still good and not overrated and pretentious like he is now but this definitely isn't a modern day classic either. - DaWyteNight
No, this is a masterpiece - hiphopgod
trash
good
V 1 Comment
12
The Massacre - 50 Cent

I liked Get Rich Or Die Trying but anything 50 put out after that has been absolute trash.
The only legitimately overrated album on here
In my opinion get Rich or die tryin is better
13
Illmatic - Nas

How can this be overrated? It's the legitimate greatest rap album of all time that no one talks about anymore. - thisismyonlyvoice
What is wrong with this guy? Illmatic? This is the greatest hip hop album ever! It has N. Y State Of Mind on it! No one can top this album, ever
Nas is the best screw this list - LegitGames12
It's a great album but not the best album in history
V 18 Comments
14
Damn. - Kendrick Lamar

This album was trash - DaWyteNight
15
Recovery - Eminem

He used to be good, now he is the sellout Tinie Tempah of America.
He's not a sellout. Like, at all. Do you even know what Not Afraid is about? - MickJames
Seriously, who made this list? One of Eminem's top 5 albums...
Em's worst album to date
Slimshady died with proof in 2006 but without slim there's a noticable change in marshall and eminem
V 2 Comments
16
Views - Drake

I Still Don't Know Why There Was So Much Hype For This Piece Of Abysmal Trash - VideoGamefan5
TRASH
17
The Diary - Scarface

People call this the best southern rap album...seriously? Scarface is not an amazing rapper, Z-Ro is 10 times better than him and his album Look What You Did to Me is miles better than this overrated southern rap album. - DaWyteNight
18
Nothing Was the Same - Drake

19
Atliens - Outkast

It's funny that some people call this the best album of the 90's, when it's not even OutKast's best album. - DaWyteNight
20
Watch the Throne - Jay-Z & Kanye West

21
808s & Heartbreak - Kanye West

It would've been better if kanye had never even released this album... He actually made a fool out of himself... He could have just put out 'love lockdown' and 'heartless' rather than putting out an entire album... I know kanye put out this album while he was still grieving on his mother's death... The reason for the album's poor quality
Overall not his best work but the album had its moments
This is simply not good. Lyrics on certain songs are nice and would be great to give someone with a better sound than this autotune bs that goes on the whole record. Not a fan.
This album is underrated not overrated...
V 3 Comments
22
Death Certificate - Ice Cube

23
Relapse - Eminem

This album is generally thought of as a poor album, so it can't be overrated. Also, and this isn't me calling it underrated, but some people absolutely tear this album apart. It isn't horrific, that award would go to encore. It actually has some good tracks that actually have some clever lyricism. I honestly think if he didn't have the stupid accent the entire album (save a few tracks), this would be thought of as a much better album, probably not good, but not abominable as some people make it - Themusicman
I disagree. Relapse is actually a good album, with interesting songs, great production and good lyrics. But... Accents.
Relapse gets so much undeserved credit because it does what the Marshall Mathers LP 2 did better. It's also all of Encore's weaknesses doubled. - WonkeyDude98
I love this album... :(
V 2 Comments
24
Reasonable Doubt - Jay Z

According to this list, every classic album is overrated.
This List Is A Bunch Of Crap. Why The Heck Are The 3 Jay Z Albums That Are Actually Good (Reasonable Doubt, The Black Album And The Blueprint) On This List? - 12cc
This is not overrated!
Every single classic album is overrated in this list. This list is just full of any rapper's harers
25
Speakerboxxx/the Love Below - Outkast

Just not good - DaWyteNight
26
The Eminem Show - Eminem

How is this overrated, this is Eminem's best album!
Whaaat? If the Marshall Mathers LP was a classic, the Eminem Show is... Uhh... You know. A great follow-up? It shouldn't be on here
This is underrated. Too overshadowed by mmlp
wrong
27
The Blueprint - Jay-Z

Jay-Z is okay and this album are decent but really overrated, I agree with the below user that the only real classic on the album us Renegade and that's because Eminem dropped one of his best verses on it, no credit to Jay whatsoever. - WonkeyDude98
Jay-Z and this album are terribly overrated, the only song that is classic on this album is Renegade and that's mainly thanks to Eminem.
I mean...this list is messed up don't ya think...Eminem SHOW? MMLP? BLACK ALBUM? BLUEPRINT? ALL EYEZ ON ME? GET RICH OR DIE TRYIN? RELAPSE? REASONABALE DOUBT? CHRONIC? ILLMATIC? WHY IS ANY OF THESE HEARE
28
The Heist - Macklemore & Ryan Lewis

29
Take Care - Drake

Yes the production is good, but Drake is just very corny.
30
Marshall Mathers LP 2

This is Eminem's most underrated album. It has a lot of his best songs on here, such as Bad Guy, Headlights, and Legacy. - WonkeyDude98
In my opinion Rap God is overrated but that doesn't make it a bad song. It's six minutes straight of Shady. That's good.
Save the lyrics it's good. The beats sucks!
Now this is overrated, unlike relapse. Relapse is hated, while this album gets undeserved credit. Poor production, and em dosen't seem comfortable and confident. He dosen't flow freely across each track, he stiffly navigates. Some lazy rhyme schemes as well. Would take relapse over this, if you can look past the annoying accents it's not too bad - Themusicman
V 1 Comment
31
Tha Carter - Lil Wayne

This album is worth nothing, he doesn't make sense with his lyrics, his flow is bad, all he he has is nice beats.
The album had some good songs (earthqauke and go dj also more) but the lyrical skills is average there just catchy this will be the closets lil wayne will ever get to having a classic
The Carter II is better than this. Even the production on this album isn't that good. - DaWyteNight
32
Yeezus - Kanye West

Screw this album, screw Kanye west. - DaWyteNight
33
Zakhar Nameh - Zedbazi
Zakhar nameh is the very good Albume
Bests
Exactly Why Is A Persian Album Even On This List? No One Can Even Understand What There Even Rapping About(Apart From Farsi Speaking People).And It's Not Even Overrated Because No One In Iran Even Buys Music. It's All Free Downloads. Now To The Album Itself :
it's A Pretty Good Album But It's A Bit Electropopish But It's Got Good Raps, Good Rhymes Etc. And People Don't Even Pay Attention To It So It's Technically Not Overrated.
34 Jangale Asfalt - Hichkas
35
VYP: Voice of the Young People - Lil Mama

The most overrated piece of garbage I have ever listen to in my 14 years if living! The beats are horrible, through out the whole album all she raps about is make up products and tour buses. Which also comes along with crappy music video's that make you lose eye vision, and also comes with the consequences of eternal ear bleeding cause by her high pitched cracky hyena voice coming out of that ugly hole of hers she calls a mouth. Luckily people who know REAL hip hop when they hear it had enough sense to to not buy the album.
This album is an absolute embarrassment!
lol
36 Anjam Vazife - Hichkas
37
Magna Carta, Holy Grail - Jay-Z

38
Mastermind - Rick Ross

Ricky Rosa sucks. Anything created by him is no worth a cent.
In my opinion, Rock Ross is super lame and uncreative.
39
Invasion of Privacy - Cardi B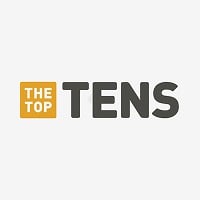 Only good parts of this album are the beats - DaWyteNight
40
Curtis - 50 Cent

Not really overrated, people only talk about his first album, I never hear anybody praising this. - DaWyteNight
41
I'm Gay (I'm Happy) - Lil B
How did this get positive reviews from critics? - TheMusicNerd
42
The Slim Shady LP - Eminem

43
Ds2 - Future

44
Refiloe - Cassper Nyovest
I don't get why people to this,all the songs on this album are awful dies tracks aimed at AKA.I liked Cassper's previous album though.
45
2014 Forest Hills Drive - J. Cole

46
R.A.P. Music - Killer Mike

47
Liquid Swords - Gza

48
Da REAList - Plies

Whats real about catering to suburban wigger girls and singing. Plus he has no flow and horrible lyrics. and he's a racist. Funny thing is all his money comes from 14 year old wiggers who think your gangsta which your not. I would walk up to plies and slap him in the face if I got the chance. Retire plies your garbage. And when he choose to make a political statement he decides to make it about the law in the south about having to keep your pants up which I find to be a great law. All wiggers and trashy black men like plies can go to jail and all us people with class whether your white or black can finally be free from losers like plies.

How is it overrated? It's underrated. Nobody even talks about it so it's not overrated. - DaWyteNight
49
Hip Hop Is Dead - Nas

Very overrated album. While Nas is my favorite artist of all time, this album was not good, yet it was praised by critics. - TheMusicNerd
50
Run the Jewels 2 - Run the Jewels

This is overrated AF but underground rap fans about this so that's good
El-P's production is horrible because it drowns out the rapping. Why do people like RTJ so much? I can't even understand what they are saying most of the time because of the way El-P over-produces. - DaWyteNight
PSearch List
Related Lists

Most Influential Hip Hop Albums

Most Underrated Hip-hop Albums of All Time

Top Ten Most Experimental Hip Hop Albums

Most Lyrical Hip Hop Albums

Best Hip Hop Albums
List Stats
1,000 votes
75 listings
9 years, 327 days old

Top Remixes (6)

1. Tha Carter III - Lil Wayne
2. Get Rich or Die Tryin - 50 Cent
3. All Eyez On Me - 2pac

guitar

1. All Eyez On Me - 2pac
2. Hip Hop Is Dead - Nas
3. Life After Death - Notorious BIG

classick

1. Views - Drake
2. Nothing Was the Same - Drake
3. Watch the Throne - Jay-Z & Kanye West

VideoGamefan5
View All 6
Error Reporting
See a factual error in these listings? Report it
here
.