Most Overrated Mario Characters
The Top Ten
1
Luigi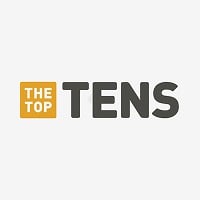 Luigi is a fictional character featured in video games and related media released by Nintendo. Created by prominent game designer Shigeru Miyamoto, Luigi is portrayed as the slightly younger but taller fraternal twin brother of Nintendo's mascot Mario, and appears in many games throughout the Mario ...read more.
At one point, Luigi was underrated... Then that God awful Game Theory video came out. Now everyone hates Mario and thinks that Luigi is so much better.
I like Luigi, but I think he's overrated because his fanbase always insists on putting Luigi as a poor victim of the "bad Mario". In short, His fanbase hate Mario without any concrete reason. They hate Mario because think that "he always gets the glory and mistreats Luigi". what? Mario doesn't have any guilt of having more protagonist than Luigi and be the "famous brother". He's always the center of attention because was created for this ro le in the games, and not because he despises his brother. There is no proof that Mario ever mistreated or abused Luigi in his life. They are brothers, not enemies, for god sake. This overrated victimization that fans created around Luigi is boring.
I like Luigi, but by the standards of the fandom he's rather overrated.

Everyone pretty much hates Mario and worships Luigi like an idol head.
Luigi at least is a pretty good character who is cute & goofy & is the underdog we can all root for. However, mattpat fans need to get their heads out of their @$$es & actually take their own advice & listen more to 'ITS JUST A THEORY, A GAME THEORY' AKA NOT FACTUAL WHAT SO EVER.

But still my vote was s still yoshi needs to be #1 not luigi (he can be #2).
V 35 Comments
2
Yoshi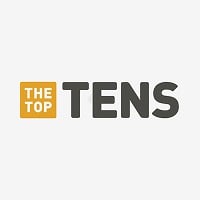 Yoshi, once romanized as Yossy, is a fictional anthropomorphic dinosaur who appears in video games published by Nintendo.
Yoshi should be number one. His fans don't think he is overrated and he is. I don't hate Yoshi, but he's just a dinosaur with the same personality as Mario...but he's cute and has cool abilities. Nothing special or developed the way Luigi, Rosalina, Bowser, and Wario are. - DCfnaf
Toad is more overrated than Yoshi. Toad now got his own game that is great while Yoshi's last game (Yoshi's New Island) was pure crap. Toad is even playable in more mainstream Mario games like 3D World while Yoshi got replaced by a crappy Yoshi ripoff.
I used to like Yoshi, but he's so overrated that it just sickens me that on top ten best Mario characters he's number 1 on there and has a bunch of comments like, "Yoshi is so adorable! He's so cute! " "Yoshi Is awesome and he can eat anything! " So it makes it hard for me to like Yoshi anymore.
Why should yoshi be overrated, I think Rosalina's the only overrated character even though I like her.
V 52 Comments
3
Rosalina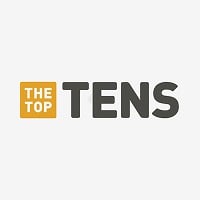 Rosalina, known as Rosetta in Japan, is a major character in the Mario Bros . Franchise . She first appeared in the popular Mario Game, Super Mario Galaxy in 2007 for the Nintendo Wii and later returned for the game's sequel in 2010 . Since then, she has been featured in many main-series Mario Games ...read more.
People keep saying that Rosalina has not been in enough games to be considered overrated. Daisy, yes has been in more games than Rosalina but, Rosalina has been in more major games than Daisy. Super Smash Bros, Mario Kart with Baby Rosalina, and SUPER Mario 3D WORLD. Daisy is in Mario Kart with Baby Daisy but she isn't in Smash Bros. 3D World was fine with 4 characters until Nintendo included fan service. Rosalina's appearances are just that. Fan service. People also say Peach needs to be taken out of Mario spin-off titles. Princess Peach has been and still is a staple character in the franchise while Rosalina is a relatively recent character. Finally there's reason Nintendo won't let Rosalina kidnapped. She doesn't need to be. Where Peach was created for the sole purpose of being damsel-in-distress, Rosalina was created to help guide Mario in Galaxy and Galaxy 2 and nothing else. She would have stopped there if it weren't for her fanbase. And the fanbase is what makes Rosalina ...more
Rosalina is now a staple character like all the other characters. Nintendo is allowed to make characters become staple. - DCfnaf
I love Rosalina, but there are problems I have with her. First off, people that say Daisy is a Peach clone need to understand that Rosalina isn't close to being different from Peach in terms of facial features; hell in all of the appearances she makes, Nintendo decided to strip her character and make her more of a Space Peach instead. Second, she isn't THAT perfect as her fanboys make her up to be. Her final smash in my opinion, is fairy weak if not timed right, but then her fans insinuate that it's because I'm "butthurt" about Daisy. I actually don't care about Daisy!

And while we're on the subject of her fanboys, they, if not all, can be insufferably annoying. Let's face it, all of you only care about her looks. "SHES SO SMEXXY I WANNA DO HER! WHO CARES SHES HOT! 11! 1! 1! SHE TOO MATURE AND TOO BEAUTIFUL SHES PERFECT" And I'm sorry, I think that's pretty shallow, and I thought Link's fangirls had it bad.
Most of the Rosalina Haters are actually Daisy fans. I'm not a big fanboy of Rosalina but most of Rosalina's haters defend Daisy. - DCfnaf
I think the Daisy fans are overreacting. Rosalina's still in less than 10 games while Daisy's in over 20 games. Rosalina deserves to be more playable because she was ignored the last years. So please calm down! Jeez.
Rosalina should appear in more than 80 games & Princess Daisy should appear in more than 90 games.
I despise this overrated Mary Sue tramp.
V 85 Comments
4
Bowser Jr
There is no aspect of him that is original. Not only does he look like a knock-off of Baby Bowser, he's done the Koopa Clown Car concept to death all on his own. Sure, he can breathe fire, but then again, the Koopalings could do that and better. He can operate machinery? Not that impressive when this is in the same world where an armless chestnut can swing a baseball bat. On top of that, he's a bigger brat than Wendy and more cowardly than Luigi or any of the Toads. The fact that he's Bowser's second-in-command by nepotism alone and that he's Miyamoto's "Creator's Pet" doesn't help.
Bowser Jr. Is in EVERY Mario game. He's way too overused! In a LOAD of games is Bowser playable and his kid. And if that's not enough we got the 'dead' version of Bowser, playable, too! THREE BOWSERS, all of them playable! Bowser Jr. Is overused and overrated.
If people hate clone characters like metal Mario then why does everyone like bowser jr? Seriously. How am I the only one who realizes that Bowser Jr is basically baby bowser with a bib with teeth and a paintbrush and clown car. But those are all small differences. So he is an unoriginal character. He should be just as hated as metal Mario and pink gold peach. And you thought the koopalings were bad. Bowser Jr is worse.
Everyone says how terrible the koopaling boss fights are but look at Mario Bro's DS.
V 29 Comments
5
Koopalings
Yeah, I have to agree with this. When I play a new adventure game I like to be surprised by the bosses. Even the original NSMB game had the common sense to use surprise world bosses. Afterwards, it was nothing but the same stale koopaling formula of "fight the koopalings seven times and nothing else." We have the same formula which uses the same boss characters being used in different games. It feels like we're playing the same game over and over again. What's worse is how the koopalings give the creators a fantastic excuse to be downright uncreative. Instead of a variety of bosses we get the same squad of mini-Bowsers. It's pathetic.
Didn't care for them in the old days, hate the koopalings now. Having the same set of boss characters thrown in your face over and over is annoying and lazy. Just imagine if every Megaman game had the same robot masters.
Oh, these guys. Yeah, having the same set of boss characters thrown in your face over and over again is obnoxious and lazy.
I was going to choose Rosalina, but I've realised she gets well deserving praise. If anything, the Koopalings are the overrated characters. By the fans, not by Nintendo or the Mario series itself. - ArthurEngine
V 84 Comments
6
Fawful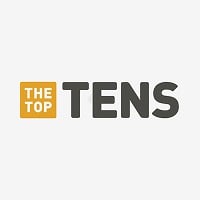 Fawful, known in Japan as Gerakobits, is a fictional character appearing in the Mario & Luigi series of role-playing video games developed by AlphaDream.
I have no idea what's so great on this... Thing...
You are not liking Fawful? I have chortles! I gather the tears of the hating fink-rats who are of the hating of Fawful and use the tears that have fury as the water with which I make my lemonade of tastiness!
I am liking Fawful! You have happiness at the fact that there are no hating fink rats and they just believe that Fawful is praised as much as a pie of wow! - DCfnaf
He isn't funny and is just plain annoying and sad
Not overrated as he is only in a few games but he is a horrible character - YOSHIA2121
V 8 Comments
7
Daisy
It's just ridiculous that the fanboys are whining and ranting all the time just because Rosalina is in more than 6 games playable. Daisy's in over 20 games! Hello?
I'd say maybe its because unlike Rosalina, she's a lot more notorious when it comes to hate. (Due to her catchphrase) It seems apparent that Rosalina is becoming the most popular princess on the Internet due to her beauty. Rosalina is in a small number of games due to what a recent character.
Can her fans SERIOUSLY shut up? They give Rosalina unwarranted hate because they feel like Daisy does nothing anymore, but she does since they haven't gotten rid of her! Not to mention Rosalina is NOT replacing Daisy. Then again, her hate base is not better. They are cancer. - DCfnaf
I think her fans need to calm down. They are giving Rosalina unneeded and excessive hate for no reason. Daisy has been in tons of games. Rosalina has only been in like,15 games or less! Don't get me wrong, I do like Daisy, but I also like Rosalina. You fans need to except the fact that people like her! Can you please stop spreading hate and lies about her?! She's cool and sweet and she has a backstory. The other characters don't and we find her interesting because of it! She is also strong and can defend herself. To me, it seems like she would actually get along well with Daisy. Rosalina isn't the awful one, peach is! She's weak and stupid, and she's a Barbie doll clone!
I am not a fan of Daisy, but really... WHY DOES A CHARACTER THAT HAS BEEN IN SPINOFF GAMES HAVE SUCH A BAD FANBASE?! Her hatedom sucks too, but I can't stand her fans... So it makes sense she has a mixed reception, kinda. She's a lot better than Waluigi, but still... - Drawbox
V 21 Comments
8
Funky Kong
But he's so fantastic. He's funny, clever, kind, and a all-around great character. I just wish he was playable. Maybe as MK8 DLC? We already have enough versions or Mario and Peach, Nintendo. Give us something better. We didn't need Baby versions, or Metal versions, heck, the power-ups like tanooki Mario and cat peach sucked. Nintendo, in pack three of MK8 DLC, give of characters that are from other games, like Pikachu, Pokemon, or Ganondorf. If you don't, give us Funky Kong, King Boo, Dry Bones, candy kong, Petey Piranha, honey queen, Diddy/Dixie Kong, Kamek, tiny kong, something we want! Not just clones of Mario and Peach! We don't want Green Bronze Luigi, either!
Character-specific stat boosts shouldn't ever have been included in Mario Kart Wii because these made Funky Kong try to invade Mario Kart Wii online gameplay. My advice for you, Nintendo, is that: if you're going to include statistics for each character, make it evenly balanced instead of stat bonuses.
Back in Mario Kart Wii, Funky Kong was among the other new characters, Now, although Funky is fairly obscure, there is nothing particularly wrong with the actual character. The problem came when everyone online started using him on the Flame Runner because of his ridiculously high speed! You want Bowser Jr. ? FUNKY FUNKY MONKEY ON THE FLAME RUNNER! How about Rosalina? FUNKY FUNKY MONKEY ON THE FLAME RUNNER! Oh look! Toad! King Boo! Bowser! DIDDY KONG! NOPE! FUNKY FUNKY MONKEY ON THE FLAME RUNNER! ARGHHH! I CAN'T STAND FUNKY! I HATE HIM! Thank goodness he's gone from Mario Kart. Whew! But before you know it, another DLC pack will be announced, and guess who will be included? Diddy Kong? NOPE! FUNKY FUNKY MONKEY ON THE FLAME RUNNER! GRRR!
I miss lanky and chunky - DapperPickle
V 9 Comments
9
Toad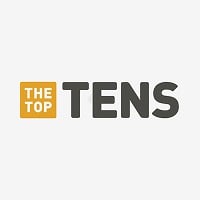 Toad, known in Japan as Kinopio, is a major character in the Mario Bros . Franchise . He assists Princess Peach in the Mushroom Kingdom and will do whatever it takes to help her . He first appeared in the classic game, Super Mario Bros . after being kidnapped by Bowser and his minions . Since then he ...read more.
Is in way too many games and we need a break from his marge like voice - YOSHIA2121
Toad is overrated. - DCfnaf
How? No one on this site likes him and no one I know likes other than me and siblings. - Drawbox
Toad's really starting to steal Yoshi's Spotlight. I want a mainstream Mario game (except 64 DS), where Yoshi's one of the playables. I want to collect stars or save the princess with Yoshi. What is so great about Toad?
Wait when has toad stole the spotlight of yoshi? Everybody keeps saying he is the best mario character constantly. - spodermanfan1000
How is he overrated? Pretty much everyone on this site except me hates him. Toad's pretty cool and they should replace Dr. Mario in SSB with him(Dr. Mario is crap)

EDIT: Okay, I was wrong. He is overrated a lot. I was watching YouTube and a lot of people were saying that he was not annoying but Omochao is. Okay, first Omochao gives you info that beginners may need, and Second, his voice isn't as annoying as Toad's. And if Omochao is a pest, so is toad. And he is getting annoying. - Drawbox
V 9 Comments
10
Toadette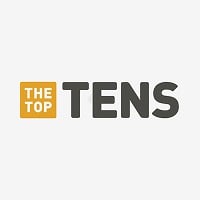 Toadette is a character in the Mario series. She is a female Toad who first appeared in the Nintendo GameCube video game Mario Kart: Double Dash.
People dare complain about Rosalina being in everything but Toadette gets a pass. Logic, my friends. - DCfnaf
You are very welcome, friend. I just don't get it. You are 100% correct, Toadette is totally overrated. I don't know why Nintendo loves using her. Probably because she is basically a palette swap of Toad. Toadette doesn't have everything Rosalina does. In fact, Rosalina should be lower due to her recent hate. - DCfnaf
She sucks and is overrated in Mario kart double dash - YOSHIA2121
That's just me or Toadette is starting to be more overrated recently? - DaisyandRosalina
The Contenders
11
Baby Luigi
The first comment here is proving EVERYONE'S point here. Baby Luigi is overrated because it's a baby form of Luigi. No wonder Baby Peach is hated! - DCfnaf
No one like baby Luigi no one like Little Luigi when he was a baby
I liked baby Luigi. Was the cutest baby in PiT, and wasn't an annoying brat like baby peach. Favorite baby actually
Your comment is proving our point. Wasn't Baby Mario also a brat? - DCfnaf
Yes he is overrated - DCfnaf
12
Peach
Peach is used to much because she's the top girl. No one notices daisy toadette or rosalina. People are too concerned about pink preschool looking princesses.
Too much love for her when she's basically ditsy.
Luigi should not be number one. Peach is just overrated as hell
Peach<Daisy and Rosalina
V 43 Comments
13
Metal Mario
Original the character, do not steel!
Metal Mario is like what Funky kong was in Mario kart wii.
Most overused character in Mario Kart 7. The OP is the B-Dasher and those Red Monster tires. - recaller
what - YOSHIA2121
14
Waluigi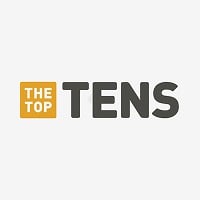 Waluigi is a selfish, greedy man who works closely with the infamous Wario. He is Luigi's rival and is known as the opposite of him. Waluigi first appeared in the Gameboy Color game, Mario Tennis as Wario's partner. He has appeared in every Mario Tennis game since, still remaining as Wario's wicked ...read more.
Why he should be underrated? Because Nintendo use him as a spin-off filler? This is literally why he was created. Oh and his fanbase is CRAZY. - DaisyandRosalina
I'm sorry but I don't understand what your comment has to do with mine... - DaisyandRosalina
The fans are too rude with me!
He's not even near overrated he's underrated like Roy Koopa, Ludwig von Koopa and diddy kong
He sucks and is a complete failure to the Mario series - YOSHIA2121
V 4 Comments
15
Larry Koopa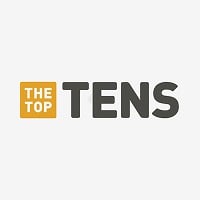 Krapalings should be higher, especially this one. Larry does the same thing over and over yet gets love because of his Mohawk. - DCfnaf
16
Dry Bowser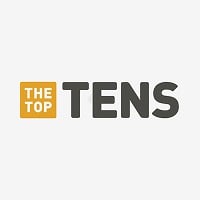 Dry Bowser is the fossilized version of the main antagonist of the Mario Bros. Franchise, Bowser. He first appeared in New Super Mario Bros. on the Nintendo DS after Bowser had been dumped into the lava and was left with his skeleton. Since then, Dry Bowser has appeared as a villain in games like Super ...read more.
He is my favorite character in the mario universe. But I am confused about whether or not he's bowser because he appears as the second-to-last boss in mario party island tour and appears in mario party ten after bowser loses half his health in the final boss
He is definitely overrated, he's a clone character and he doesn't deserve to be a separate character just because he looks cool. - DCfnaf
Why has Bowsers skeleton become more popular than he is
17
Prof. E Gadd
But he's so awesome. He's funny, clever, kind, and a all-around great character. I just wish he was playable. Maybe as MK8 DLC? We already have enough versions or Mario and Peach, Nintendo. Give us something better. We didn't need Baby versions, or Metal versions, heck, the power up ones were just dumb. Nintendo, in pack three of MK8 DLC, give of characters that are from other games, like Sonic, Pokemon, or Metriod. If you don't, give us E Gadd, King Boo, Plessie, Baby Yoshi, Petey Piranha, Bowser Jr, Diddy/Dixie Kong, Kamek, Birdo, something we want! Not just clones of Mario and Peach! We don't want Green Silver Luigi, either! - ShyGuySwag
E Gadd is awesome! - DCfnaf
what - YOSHIA2121
HOW IS E-GADD SO FAR DOWN! HE IS AMAZING! Some people.
V 1 Comment
18
Pink Gold Peach
She gets way too much love for being ditzy, girly, vain and dainty (actually, I found out that Pink Gold Peach was actually elite since she is a Mario Kart character no matter how unnecessary she is).
Love how nathaniel bandy despises her - YOSHIA2121
Hi nathaniel
I love her
19
Ashley
The apprentice witch or whatever from WarioWare, I assume?
V 2 Comments
20
Lemmy Koopa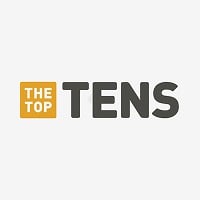 PSearch List
Recommended Lists
Related Lists

Most Overrated Mario Kart Characters

Top Ten Best Mario Characters

Top Ten Mario Kart Wii Characters

Coolest Mario Characters

Top Ten Most Overrated Anime Characters
List StatsUpdated 23 Jul 2017
600 votes
49 listings
4 years, 12 days old

Top Remixes (21)

1. Yoshi
2. Luigi
3. Toadette

DCfnaf

1. Yoshi
2. Luigi
3. Waluigi

DaisyandRosalina

1. Yoshi
2. Toad
3. Toadette

person5000
View All 21
Posts
Error Reporting
See a factual error in these listings? Report it
here
.