Most Overrated Mario Characters
The Contenders: Page 2
21
Pink Gold Peach
She gets way too much love for being ditzy, girly, vain and dainty (actually, I found out that Pink Gold Peach was actually elite since she is a Mario Kart character no matter how unnecessary she is).
Sakura Ayumi and the rest of Noah Harrington haters (ex: for hating Pink Gold Peach) do not deserve any credit whatsoever. I, The Ultimate Daredevil aka Kieran Stark deserved so much better than to be lectured by their whiny asses.
Love how nathaniel bandy despises her - YOSHIA2121
No one likes her. - Drawbox
V 3 Comments
22
Pauline
To those who don't know who Paulina is, she's Mario's old girlfriend before Peach. But seriously, how is she overrated? I mean, she's like, forgotten already!
I DON'T EVEN KNOW WHO THIS IS my cousin keeps talking about her so much!
23
Prof. E Gadd
But he's so awesome. He's funny, clever, kind, and a all-around great character. I just wish he was playable. Maybe as MK8 DLC? We already have enough versions or Mario and Peach, Nintendo. Give us something better. We didn't need Baby versions, or Metal versions, heck, the power up ones were just dumb. Nintendo, in pack three of MK8 DLC, give of characters that are from other games, like Sonic, Pokemon, or Metriod. If you don't, give us E Gadd, King Boo, Plessie, Baby Yoshi, Petey Piranha, Bowser Jr, Diddy/Dixie Kong, Kamek, Birdo, something we want! Not just clones of Mario and Peach! We don't want Green Silver Luigi, either! - ShyGuySwag
E Gadd is awesome! - DCfnaf
He's old and weird
He's underrated - Randomator
V 4 Comments
24
Vivian
Everyone cares so much about someone who only appears on 1 game I think. She's a wizard in disguise.
V 3 Comments
25
Ashley
The apprentice witch or whatever from WarioWare, I assume?
what - YOSHIA2121
"You better learn my name 'cause it's ASHLEY! " Unfortunately I DO know your name and your dumb song won't let me or anyone else who hears it forget it!
26
Mario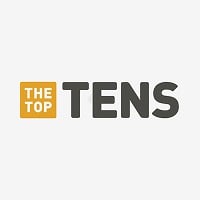 Mario is the main character in the Mario Bros. Franchise, who was created by the creative director and video game designer at Nintendo of Japan, Shigeru Miyamoto. Mario has appeared in almost every Mario Game, including spinoff series, as a playable character, with few exceptions including New Super ...read more.
Mario is overrated but I don't CARE BECAUSE HE IS MEANT TO BE I mean guys he's the main character.
I agree. It would just be absurd if the the main character wasn't the most popular. If anyone thinks Mario is overrated, than that's pretty much calling the entire franchise itself overrated.
If Mario is overrated then explain why he's getting so much hate? - nintendofan126
Overrated? More Like Overhated!
As a character, this guy sucks. His design is bland. His voice is grating, and his catchphrases in broken English are stupid and annoying. He has no personality, and is thus a very uninteresting main character in his story-based games (even if you want a "blank state" the players can project themselves onto, you have to put in more effort that this). If he didn't happen to star in many high-quality games, you'd be hard-pressed to find anyone willing to admit they like him. - Treacle
V 21 Comments
27
Geno
He's in one game and doesn't have any memorable character moments except for he's a living doll and people go crazy for him what?
His fans would not shut up about him not being in the Super Smash Bros games.
More overrated than Luigi in my opinion - PerfectImpulseX
Gosh, let me tell you I'm ticked off here. Someone literally thought that SSB4 was going to be bad because Geno wasn't in it.
V 2 Comments
28
Shy Guy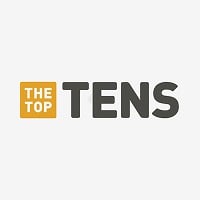 Seriously, what's the appeal? Is it because they look cute? I really don't understand it, it's just so overrated and most people's reason are ridiculous!
I think shy guy is amazing
I think shy guy is amazing!
How is Bowser above him - Randomator
V 1 Comment
29
Baby Mario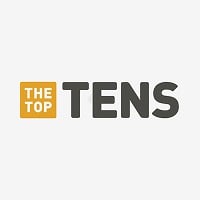 I hate whenever he loses in Mario kart and all he does is cry. It's so irritating. How can anyone like him?
Why do people like him
30
Mimi
People are so caring about her when she's ugly and no one knows who the hell she is!
You hate her because because of her character design and the fact that she's not necessarily famous? Seriously?
She May Not Be The Main Character Of The Mario Franchise, But She's Still Overrated.
32
Dixie Kong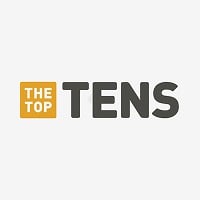 That girl is so overrated! Since her debut, Dixie Kong annoyed out of me! And she will never be able to do anything better than Miles "Tails" Prower! Maybe only a couple of things, but Tails is the original in comparison to Tails & Dixie Kong.
Donkey Kong's daughter. Anyone related to Donkey Kong is amazing.
Everybody wants her in Smash Bros and NO ONE wants Candy Kong, who is the one I want.
Am I the only Donkey Kong who does not like Dixie?
V 1 Comment
33
Shadow Queen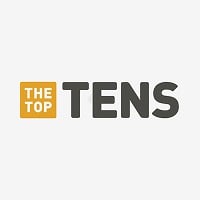 Most uncreative character ever. Nintendo must be on drugs when making Paper Mario: The Thousand Year Door.
34 Dark Bowser
35
Antasma
Antasma looks so uncanny in a kart. I guess this is why Nintendo decided to avoid the RPGs like Fawful or Dimentio in the popular Mario spinoffs.
36 Don Pianta
37
Blooper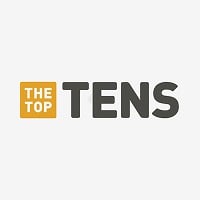 Bloopers (Often Referred To Bloobers Until Paper Mario, Though Blooper was in use beforehand) are Squid-Like creatures that are found in the ocean. They made their first appearance in Super Mario Bros., and various kinds of them have appeared in the Mario games since, normally as enemies. Mario Party ...read more.
Blooper is hated ;_; - InklingSethO
38 Goombella
39 Hammer Bro.
40
Diddy Kong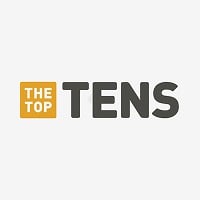 Diddy Kong is a fictional character in the Donkey Kong series of video games, first appearing in the 1994 game Donkey Kong Country.
Innocent.
PSearch List
Recommended Lists
Related Lists

Most Overrated Mario Kart Characters

Top Ten Best Mario Characters

Top Ten Mario Kart Wii Characters

Coolest Mario Characters

Top Ten Most Overrated Anime Characters
List Stats
900 votes
52 listings
4 years, 189 days old

Top Remixes (23)

1. Yoshi
2. Luigi
3. Toadette

DCfnaf

1. Yoshi
2. Luigi
3. Waluigi

DaisyandRosalina

1. Yoshi
2. Toad
3. Toadette

person5000
View All 23
Posts
Error Reporting
See a factual error in these listings? Report it
here
.