Most Overrated NASCAR Drivers
The Top Ten
1
Danica Patrick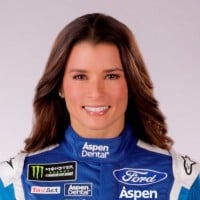 Danica Sue Patrick is an American professional racing driver. She is the most successful woman in the history of American open-wheel racing—her victory in the 2008 Indy Japan 300 is the only female win in an IndyCar Series race.
Why she raced so long? she is the worst along with natalie decker and no one can change that!
Danica is the definition of terrible. She just caused everyone to crash.
Marketing machine. Has some potential, but never lived up to it
2
Joey Logano

The Daytona 500 champ is more overrated than Danica?
3
Dale Earnhardt Jr

He's not that terrible of a driver, but everyone thinks that he's like awesome just because of his dad
Good race car driver but here cause of Dale.
Most overrated sports figure ever!
4
Clint Bowyer

5
Kyle Busch

I have never been able to stand him. Sure sometimes he is able to win some races but he is arrogant and plays dirty. He acts like a spoiled rich kid who never grew up. He should have been completely disqualified the first time he purposely wrecked someone.
He should be #1 on this list
6
Juan Pablo Montoya
He's only known for that infamous jet dryer incident. Of all things he could crash into and of all scenarios that could happen...
7
Kurt Busch

Kurt Thomas Busch is an American professional stock car racing driver. He currently competes full-time in the NASCAR Sprint Cup Series.
Glad he was suspended! He assaulted someone. Should be in a jail somewhere
8 Ricky Stenhouse Jr
9 Jeff Burton
10 Bobby Labonte
The Contenders
11
Trevor Bayne
Gonna be a long year for this kid. Can't even qualify better than Mike Bliss
12
Tony Stewart

Anthony Wayne "Tony" Stewart, nicknamed Smoke, is an American former professional stock car racing driver and is currently a NASCAR team owner.
13
Chase Elliott
Chase Elliot hasn't won a race with such a fast car as of December 2017 - kennywilliams21
I know he's young but people still obsess over him. He hasn't won a race as of June 2017
14
Brad Keselowski

15
Kyle Larson

He seriously just has a great car! He sucks or else he'd have more wins. His car is OP!
"Last Real Racer" - Kyle Larson himself, agreed by too many people.
"Next Jimmie Johnson" - Jeff Gordon
16
Martin Truex Jr.

Martin Lee Truex Jr. is an American professional stock car racing driver. He currently competes full-time in the NASCAR Sprint Cup Series.
Great car, terrible driver. Maybe if he were good then he'd have more than 9 wins in 14 years.
If he were a good driver, he would have won in other makes, not just Toyota. He is way overrated.
17 Austin Dillon
18 Regan Smith
19 Matt Tifft
20 Robby Gordon
21
Jimmie Johnson

Jimmie Kenneth Johnson is an American professional stock car racing driver and a six-time champion in the NASCAR Sprint Cup Series.
Not a great driver but is decent
He is a product of Hendrick motorsports, I don't believe if you put him in the furniture row #78 car that he would be a contender
22
Ty Dillon
Total idiot. Wouldn't be here if it weren't for his daddy
Here cause of daddy. Cries every time he loses
23
Matt Kenseth

24 Austin Cindric
25
John Wes Townley
"John Wes Townley's in the top 10! "
Five laps later
"John Wes Townley's in the wall"
Here cause of Zaxby's
PSearch List