Most Overrated Nick Jr. Shows
Eraser
Here are the top ten most overrated Nick Jr shows. A few of these shows are actually good (as being overrated isn't a bad thing sometimes), but all the others shows are so terrible, and get SO MUCH admiration and adoration and merchandise when they don't deserve it.
The channel LOVES these shows to death and gives them all the excess airtime, awards, games, and videos that could be given to great (ok but not all these shows are great) and underrated shows: Hey Duggee, Miffy, Mia and Me, Max and Ruby, Peter Rabbit, Backyardigans, Wonder Pets, Blue's Clues, Yo Gabba Gabba, Teletubbies, Digby Dragon, Mike the Knight, Julius Jr, Lalaloopsy, Go Diego Go, Fresh Beat Band of Spies, Dino Dan, Wallykazam, Ben and Holly, and Zack and Quack.
Executives at Nick Jr, please look at this list. Thank you.
The Top Ten
1
Paw Patrol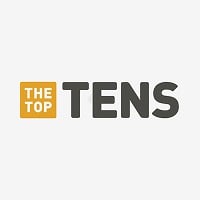 PAW Patrol is an Canadian animated television series created by Keith Chapman. It is produced by Spin Master Entertainment with animation provided by Guru Studio. In Canada, the series is primarily broadcast on TVOKids, which first ran previews of the show in August 2013. The series first aired on Nickelodeon ...read more.
The TTG of Nick Jr, except everyone likes it. - RoseWeasley
I want it to be canclled in England as well
They even put this dirty rotten show in regular Nick. REGULAR NICKELODEON. THE ONE FOR OLDER KIDS LIKE ME. - TeamRocket747
Too many toys
12 Comments
2
Shimmer and Shine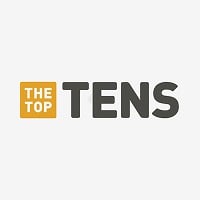 Shimmer and Shine is an American-Canadian animated children's television series created by Farnaz Esnaashari-Charmatz. It airs on Nickelodeon in the United States and on Treehouse in Canada. The series premiered on August 24, 2015. The show was based on an unreleased pilot from September 2013. ...read more.
I actually like this show!
2013 February 16 2018 February 16 I HAD TO WATCH THIS UNTIL NOW!
This show is okay, but it went downhill in the second season. This show was somehow an instant hit, and it gets way too many toys and way too much reruns. Plus, I hate how the people at Nick Jr. think that the first season and second season are two separate shows. They show different commercials for when they're showing different episodes of different seasons of S&S. I guess it's so people won't get confused when they see a commercial for 2D Shimmer and Shine, but get confused when they see 3D Shimmer and Shine - Eraser
No 2d shimmer and shine sucked
3
Blaze and the Monster Machines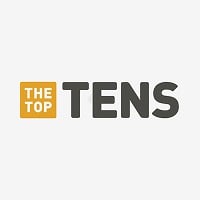 Well, at least it's more educational then Teem Umizoofoomi (spelled wrong on purpose) - TimmyTurner
People give this show WAY too much credit. I get it teaches kids about STEM, but I feel like this show is only made to sell toys. Not only that, it has TOO many toys, and gets way too many reruns. The show itself isn't even that good anyway. The main character gets on my nerves due to being a HUGE Marty-Stu, and Crusher never gets to win anything. - Eraser
Blaze reminds me of Tom Brady because he cheats. Plus he teaches stuff that I learned in 5th grade. Plus crusher doesn't cheat he gets sick and tired of blaze winning. The songs are in my head also. And I also think that Zeg might mess up kids speech by the way he talks. The worst is pickle. If I was with pickle and pickle would sing a song about something I would kill him. Plus like all the other shows this was made to sell toys- Carolina Panthers/Nirvana fan.
This show ripped off cars which is a good movie. I hate this show! STFU!
4
Bubble Guppies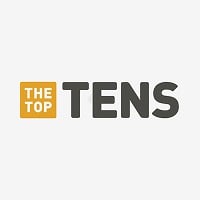 This show ended like last year, but Nick Jr seems to think that its still relevant. They STILL sell the toys and they STILL treat it like royalty, and also give it reruns on the Nick Jr. block on Nickelodeon. Nick Jr, listen up, get out of your nostalgia and forget about this dumb and illogical show, it doesn't deserve to be relevant anymore. I guess you could give it reruns on your 24/7 channel, but remove your Bubble Guppies slots on the Nick Jr. block and give those slots to actually decent programs. - Eraser
They actually removed reruns of Team Umizoomi on Nickelodeon and aren't treating it like it's relevant anymore. However they kept reruns of Bubble Guppies and they're still acting like it's relevant.
Eraser, they're not airing reruns of Bubble Guppies and Team Umizoomi out of nostalgia.
Nickelodeon is the highest rated channel for kids in all demographics, and they will legit do ANYTHING to maintain that title. Nickelodeon discovered that reruns of Bubble Guppies and Team Umizoomi got them decent ratings, so they kept them on the Nick Jr. block in order to maintain good ratings.
5
Rusty Rivets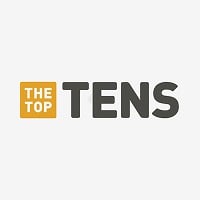 I thought nobody worshiped this show until... - TimmyTurner
This show isn't that bad compared to Blaze, Paw Patrol, and Shimmer and Shine season 2, and its actually good, but this show also gets way too much credit from Nick Jr. They seem to think it's their next big hit, but I never see any promotions for any new episodes. And its made by the company that made Paw Patrol and Little Charmers, two other overrated shows. Hmm. I wouldn't be surprised if tons of toys come out later this year. - Eraser
6
Team Umizoomi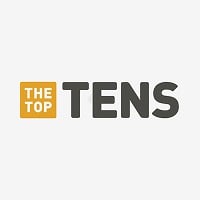 Team Umizoomi is an American computer-animated musical children's television series with an emphasis on preschool mathematical concepts, such as counting, sequences, shapes, patterns, measurements, and comparisons.
Irritating - blackflower
Same thing as Bubble Guppies. This ended like 2 or 3 years ago, but Nick Jr can't seem to get out of their nostalgia and they treat it like its still airing new episodes even though its not. It also gets a lot of airtime on the Nick Jr. block on Nickelodeon. OK Nick Jr, I guess you could give it reruns on your 24/7 channel, but stop treating it like its still relevant! Its not! No one cares about this show! - Eraser
7
Peppa Pig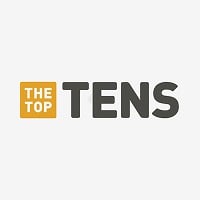 She's obnoxious - blackflower
Ugh, I keep hearing rumors that this show is cancelled all the time when new episodes don't air for a while, but it ALWAYS comes back for new episodes. Whenever a new episode is announced, Nick Jr overhypes it way too much and makes it seem like the biggest T.V. event ever when really its just another episode of a B-cartoon. - Eraser
THE MEMES THAT SPAWNED FROM THIS - wrests
This should be number 2 paw patrol should be lower then that Dora the Mexican explore number 1 Peppa Pig is just annoying lazy and dumb animation I hate British cartoons but this one was the worst of all show shut up Peppa Pig and your too overrated
8
Nella the Princess Knight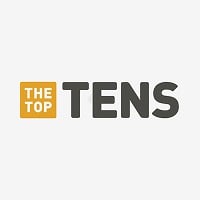 Same thing as Rusty Rivets, this show is actually good. It features strong role models, the main character is a biracial girl. However, this show also gets spammed by Nick Jr a lot. I mean I'm happy that this show is successful, but in the next couple of months or so, we're probably going to see Nella toys all over the store, defeating the purpose of the show. - Eraser
9
Mutt & Stuff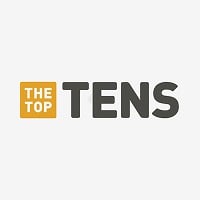 This show is also good like SAS Season 1, Rusty Rivets, and Nella the Princess Knight, but I'm starting to lose interest in it due to the dumb plotlines and awful, awful humor. However, I do think that it has cute dogs and good messages for kids. The reason why its lower on the list is because Nick Jr doesn't really seem to care about it as much as they used to. I mean, they do make a lot of games based around this show and include it in their exclusive compilation videos, but Nick Jr possibly canceled it. Even if they did cancel it, it'll probably get the Team Umizoomi and Bubble Guppies treatment. - Eraser
10
Kuu Kuu Harajuku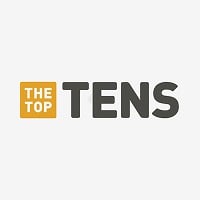 Kuu Kuu Harajuku is a show that used to air on Nickelodeon and now airs on Nick. Jr every weekday at 7:30 PM. The show has a band named HJ5 and there manager Rudie. The girls are named G, the leader, Baby, the cheerful one, Music, the one with anger issues, Angel, The Fashion lover, and Love, The science ...read more.
Jpop is rolling in it's grave - RoseWeasley
I hated this when it first came out, I still hate it.
It's so girly that girly girls don't even wanna girl anymore.
I hate this show so much. - IceFoxPlayz
1 Comment
The Contenders
11
Dora the Explorer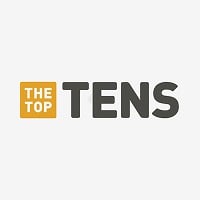 Dora the Explorer (2000 - 2014) is an American preschool educational animated TV series created by Chris Gifford, Valerie Walsh, and Eric Weiner in which Dora goes on adventures with her friend, a monkey named Boots.
So glad it ended - blackflower
Get this at 1
12
Lalaloopsy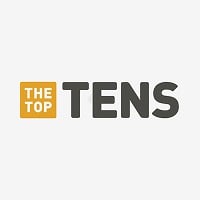 Lalaloopsy is an American children's television series based on the Lalaloopsy dolls from MGA Entertainment.
! it is the best show on Nick Jr. My favorite characters were all of them. - andrewteel
This show is actually underrated. It didn't get excess airtime like Paw Patrol, and it got screwed by the network in it's 2nd season despite being treated very nicely in it's original run.
13
Blue's Clues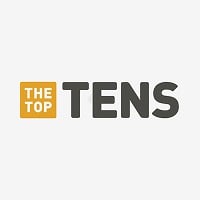 Blue's Clues is an American children's television series that premiered on Nickelodeon in 1996. Producers Angela Santomero, Todd Kessler, and Traci Paige Johnson combined concepts from child development and early-childhood education with innovative animation and production techniques that helped their ...read more.
If I hear one more idiot whine and say "blues clues was my childhood" or "I want Steve back waa" I AM GONNA- (technical difficulties please stand by) - PanthersFTWpatriotsFTL
Oh look a clue.
14
The Backyardigans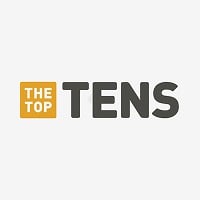 The Backyardigans is a Canadian–American CGI-animated musical TV series created by Janice Burgess, It is a co-production of animation studio Nelvana and Nickelodeon Animation Studios.
Not really overrated - PiscesCringe
This was my childhood
Just kill everyone on this bull crap show
15 Wow! Wow! Wubbzy!
16
Lazytown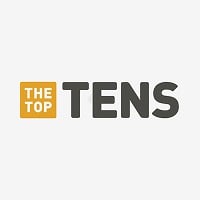 LazyTown is an English-language Icelandic children's educational musical action comedy program made by an international crew and performed by a cast from Iceland, the United States and the United Kingdom.
17
Wallykazam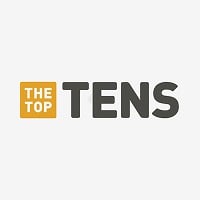 Wallykazam! is an American interactive children's animated television series created by Adam Peltzman. The series was first broadcast on February 3, 2014 on Nickelodeon. In Canada, it is broadcast on Treehouse TV. The literacy series takes place in a colorful world resembling that of inside a fairytale, ...read more.
18
Puffin Rock
Am I The Only One That Hates This? I Sure Hope Not!
This Sucks.
19
Yo Gabba Gabba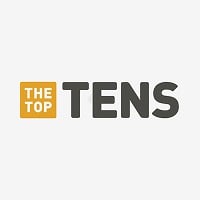 Yo Gabba Gabba! is an American live action/puppet children's television show starring five costumed toys-come-to-life and their friend DJ Lance Rock.
20
Little Bill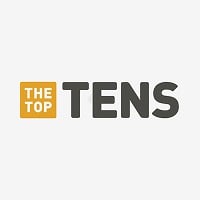 Little Bill is an American animated children's television series produced for Nick Jr. The stories are based on Bill Cosby's Little Bill book series, set in Philadelphia, and feature Bill Jr.
BAdd New Item
Related Lists

Top Ten Most Creative Nick Jr. Shows

Disney, Nick and Cartoon Network Animated Shows You'd Most Like to Live In

Greatest Nick Jr. Shows

Best Live Action Shows from Nick, Disney, and PBS Kids

Least Funny Shows from Nick and Disney Channel
List Stats
20 listings
2 years, 195 days old

Top Remixes
1. Paw Patrol
2. Shimmer and Shine
3. Blaze and the Monster Machines

Eraser
Error Reporting
See a factual error in these listings? Report it
here
.