Top Ten Most Overrated TV Show Episodes
xandermartin98
The Top Ten
1
Band Geeks - Spongebob Squarepants
Good episode but people thought "too bad that didn't kill me" was good. Why? IT WAS FROM BAND GEEKS! Yet they think one coarse meal is horrible because of the suicide joke, when there was one in Band Geeks too. - TeamRocket747
Yep. This is overrated. It's a good episode, but there are constant SpongeBob AMVs where they only play parts of the sequence where they're singing Sweet Victory.
2 Wacky Delly - Rocko's Modern Life
3 Duck Season - Looney Toons
4
Stimpy's Invention - Ren & Stimpy
People only like it for one moment. - Garythesnail
5 The Soup Nazi - Seinfeld
6 Make Love, Not Warcraft - South Park
7 Sven Höek - Ren & Stimpy
8 Changing Nature - Dinosaurs
9 Channel Chasers - Fairly Odd Parents
10
Freaky Fred - Courage the Cowardly Dog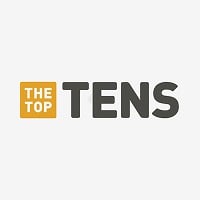 Freaky Fred is a fictional character from the Cartoon Network animated series, Courage the Cowardly Dog.
The Contenders
11 Jurassic Bark - Futurama
12 Cartman Gets An Anal Probe - South Park
13 Electric Soldier Porygon - Pokémon
14 Mama Luigi - Super Mario World
15 Girls Just Want to Have Sums - The Simpsons
16 Zanzibar - Rocko's Modern Life
17 Jailbreak - Steven Universe
18
Chocolate With Nuts - Spongebob Squarepants
This one should be so much higher! And why are all these kids cartoons? Are there any mature users on here? - gemcloben
19 The Boys of Bummer - The Simpsons
20 Dunces & Dragons - Spongebob Squarepants
21 Frankendoodle - Spongebob Squarepants
22 Flashback-a-Rooney - Liv and Maddie
23 Wet Painters - Spongebob Squarepants
24 Krab Borg - Spongebob Squarepants
25 Birdemic - JonTron
26 Freddy's Spaghetteria - SMG4
27 Bugs Bunny Games - Angry Video Game Nerd
28 Nicktoons - Nostalgia Critic
29 The Worst Gaming Console Ever - ProJared
30 Awesome Reach - Awesome Series
31 Mega Man Sequelitis - Egoraptor
32 Imaginationland - South Park
33 King Ramses' Curse - Courage the Cowardly Dog
34 Upholstered Peril - Earthworm Jim
35 Duck Amuck - Looney Toons
36 Bootleg Pokémon Games - JonTron
37 Hey You, Pikachu! - PBG
38 How The Avengers Should Have Ended - HISHE
39 Leap Frogs - Rocko's Modern Life
40 Put Out To Pasture - Rocko's Modern Life
41 Dirty Dog - Rocko's Modern Life
42 Where's Gary? - Spongebob Squarepants
43 Gary Takes A Bath - Spongebob Squarepants
44 Survival Of The Idiots - Spongebob Squarepants
45 Mermaid Man & Barnacle Boy V - Spongebob Squarepants
46 Insomniac Ren - Ren & Stimpy
47 Squidtastic Voyage - Spongebob Squarepants
48 Krusty Towers - Spongebob Squarepants
49 Spongebob, Sandy, And The Worm - Spongebob Squarepants
50 Rock Bottom - Spongebob Squarepants
PSearch List