Best Panic! At the Disco Albums
The Top Ten
1
A Fever You Can't Sweat Out

Ah, the original setup, Ryan, Brendon, Spencer and Brent! This album is SOOO GOD! "The Only Difference, London, Time to Dance, Camisado, But it's better, Esteban, These tables..." THEY ARE ALL SO FANTASTIC! This album is way more than just I Write Sins and Lying is the Most Fun...
I simply cannot get enough of this album. Ryan's song writing is simply legendary, the meaning between each and every song is pure genius. Personally, my favourite song of the record is Build God, Then We'll Talk. It is also my all-time favourite song to this day. This album was also very well performed. The live shows were astonishing, for example, this one concert in Denver was wonderful. Time To Dance live is simply spectacular!
Although all of there albums are unique in there own way, this one would have to be the most original in my opinion. Each song is telling a story and everything goes together so well and amazingly. Ross wrote such great songs and Urie sang them so well its just amazing. My fave songs are to be honest all of the but I listen to But It's Better If You Do and Nails for Breakfast, Tacks for snacks regularly since they're BOMB.
The songs all do sound similar, but not in the structure sense really, or even melody, but just the sound, which is perfect. This is by far my favorite album because almost every song on here has been my favorite at one time or another. Also to those who say there aren't any stand out songs other than the obvious two, try Build God, Suicide and Martyrdom, and But It's Better If You Do.
V 23 Comments
2
Pretty. Odd.

Fully showcases the talent of the lyrical mastermind that is Ryan Ross.
My favorite is Things Have Changed! Great album!
Ryan ross pours his entire heart into songwriting, and this is perfectly shown on afycso and pretty odd, but I think that this album is better. taking on a beatles like style Panic! perfectly captured the essence of creativity and emotion through these songs. there's some upbeat hits (Nine In The Afternoon, She's A Handsome Woman, Mad As Rabbits, The Piano Knows Something I Don't Know, Pas De Cheval), beautifully written songs with catchy lyrics (Northern Downpour, She Had The World, When The Day Met The Night, Behind The Sea) some really 'out there' songs that make the album even better (I Have Friends In Holy Spaces, Folkin' Around) and just some all around amazing songs that feel so nostalgic and creative (Do You Know What I'm Seeing, From A Mountain In The Middle Of The Cabins). This is the perfect album that I would recommend to anyone. well done, Panic! At The Disco - biancaurie
This album is so unique and original compared to the rest of their discography. The album is basically one long musical poem. Ryan Ross' songwriting with Panic! really peaked at this time. This album is and will forever be my favorite album of all time.
V 44 Comments
3
Death of a Bachelor

This is my favourite because of how good it is the only one that I like the least is impossible years but I still love
I have no idea how this is not first! This is by far my favorite album. It's an amazing collection of utter masterpieces. Brendon is a god among mere mortals.
This should be the first album on the least, every sigle song in it is incredibly catchy. I can't stop humming along to the music!
Yes - BreakFastBeast2005
V 34 Comments
4
Vices & Virtues

From Nearly Witches to Turn Off the Lights, this album is perfect! Everything fits. It's so bad that is so underrated.
This album goes back to their alternative/pop punk roots. It's the only album besides Fever that actually has an alternative/pop punk vibe to it. After this album, every album since has gotten poppy-er and poppy-er!
My fave album, love all the song altough my favorites are Always and Let's Kill Tonight.
I don't know, something about this album resonates with me. I love all of the songs, they're all great. The deluxe and bonus songs are also amazing, maybe better than the songs on the standard album.
V 26 Comments
5
Too Weird to Live, Too Rare to Die!

When the weakest song on the album is "Girl You Love", you know the rest of the tracks are nothing less than stellar. As far as music is concerned, Too Weird To Live, Too Rare To Die is pop synth perfection, with the standout tracks being Far Too Young To Die, Vegas Lights, Miss Jackson, This Is Gospel, Nicotine - basically all the tracks are standout tracks. This is undoubtedly their most consistent album. The lyrics, mostly the brainchild of Dallon Weekes as well as Brendon Urie, manage to tell stories without rambling, unlike the first two albums. The entirety of the record is something you could listen to again and again. The only way this record could be more perfect is if they swapped out "Girl You Love" with "All The Boys", a demo. This is Panic! at their best.
I feel as this album had a few lackluster songs that were very forgettable (for me, one of those songs is Girl That You Love), but the good songs on this album weren't just good, they were fantastic. This Is Gospel is the most notable example of this, but also The End Of All Things, Girls/Girls/Boys, and Nicotine are all great.
I liked this album a lot! When I heard such songs as Far too young to die, Collar full, Girl that you love, Nicotine, and Vegas Lights, it automatically became my favorite album with Pretty Odd. However, I like this one more because most people don't appreciate it as much a like Pretty Odd. And don't get me wrong, all the albums are great! But this one is my most favorite out of the bunch.
I like this panic! At the disco album the best because they are all different sounding songs (i looking at you a fever you can't sweat out). Also this is the only panic album that got good critical reception (looking at a fever you can't sweat out again). Its not that I don't like their other albums, but I love this album the best for its cool synth pop emo mix that works on many levels. (in my opinion I think death of a bacholer will be better just for the amazing singles that are already on it). - KidA
V 14 Comments
6
Pray for the Wicked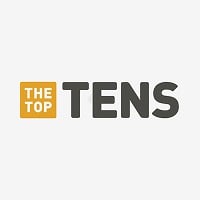 amazing
This album is good, but High Hopes was very overplayed. - VaibavKrishna
Very good album. 10/10. While High hopes may be a little overplayed, it's still a good song. This should be top 3.
I think that this should br there #1 album
V 8 Comments
7
Live In Chicago

I'm a Chicago child myself. Born and raised in the city, so cool that they made a whole buyable album thing from a live show here.
8
The Document

9
Live in Denver

Oh my gosh this is the memorable live show for AFYCSO. All of the songs live, with covers of Radiohead and the Smashing Pumpkins. This is so good. - Swanda
10
All My Friends Were Glorious

This is a great album because it has songs from all of the albums. My personal favorite on this has to be the "A Fever You Can't Sweat Out Melody"
BAdd New Item
Related Lists

Best Albums Between My Chemical Romance, Panic! At the Disco, and Fall Out Boy

Best Panic! At The Disco Songs

Best Songs from Panic at the Disco's Death of a Bachelor

Best Songs From Panic! at the Disco's A Fever You Can't Sweat Out
List Stats
1,000 votes
10 listings
5 years, 219 days old

Top Remixes (13)

1. Pretty. Odd.
2. A Fever You Can't Sweat Out
3. Death of a Bachelor
UltraFX

1. A Fever You Can't Sweat Out
2. Too Weird to Live, Too Rare to Die!
3. Death of a Bachelor
leelily

1. A Fever You Can't Sweat Out
2. Vices & Virtues
3. Pretty. Odd.
Martin_Canine
View All 13
Error Reporting
See a factual error in these listings? Report it
here
.