Greatest PBS Kids Shows of 2017
The greatest PBS Kids shows of 2017 that are currently airing or airing reruns on the 24/7 channel. Please don't add the bad shows!
The Top Ten
1
Wild Kratts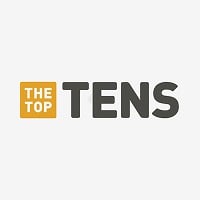 Wild Kratts is an American-Canadian educational children's animated series created by Chris and Martin Kratt.
I used to be a big fan, and still kinda like it. Educational and very clean.
My favorite PBS show before RJG came about. It's also plotted, very educational about animals, and has action. It even taught me stuff I didn't know about animals, even my friends at school learned something from this show. - ReadyJetGoLover2017
This Orca Likes Sharks!
I Love Orcas!
2
Ready Jet Go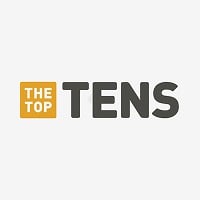 Ready Jet Go! is a CGI animated television series created by Craig Bartlett which premiered in the United States as part of the PBS Kids block on February 15, 2016 . The series is produced by Wind Dancer Films and Snee Oosh, Inc. in cooperation with NASA's Jet Propulsion Laboratory. The show is aimed ...read more.
The greatest PBS show of all time! It is plotted unlike other shows. It is very educational and has an amazing soundtrack. I can't wait for the 2nd season and the movie! - ReadyJetGoLover2017
That's why get a red bag for after three and Daniel Tigers neighborhood I just like this one how do you do you want minutes to get Mr. watch his neighborhood and pick up a shift then I watched all days who's going to win why days and five days later no one's going to watch Arthur for today it's postcard from us there at 5:30
3
Odd Squad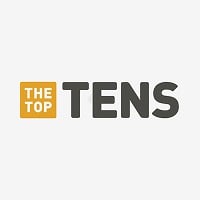 Odd Squad is a Canadian/American children's live action television series that premiered on TVOKids in Canada and PBS Kids in the United States on November 26, 2014, both on the same day.
This show gets way too much hate on here. The acting is actually improving, its going into tougher subjects of math, and its also getting another movie next year! It was still great when Otis, Olympia, and Oona replaced Olive, Otto, and Oscar. - ReadyJetGoLover2017
4
Nature Cat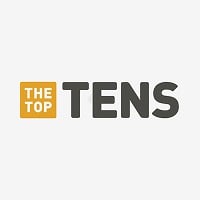 Nature Cat is an educational American-Canadian children's animated comedy adventure television series.
Like Odd Squad, this show also gets way too much hate. Sure the animation on the characters isn't the greatest, but the backgrounds look extremely gorgeous. Especially in the sunset episode. It has clever humor, great educational material, and has great voice acting (the voice actors are from SNL) - ReadyJetGoLover2017
It's a great show ever
Make it Explicit in Adult Swim,TBS,Comedy Central to the new Nature Cat T.V.-14 DLSV.
5
Sesame Street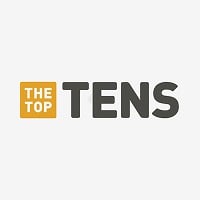 Sesame Street is a long-running American children's television series, produced by Sesame Workshop and created by Joan Ganz Cooney and Lloyd Morrisett.
This is a good show it has kindness and more other stuff that's my favorite.
This show went downhill for a couple of seasons, because of all the pop culture references, but the show saved itself from the rot. Anyways, Sesame Street is still a great show that teaches kids everything that they need to know in life and prepares them for school. It also continues to come out with fresh new content and is introducing a character with Autism. - ReadyJetGoLover2017
6
Arthur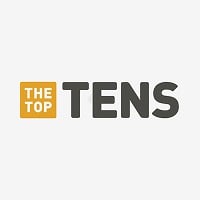 Arthur is a Canadian/American animated educational television series for children, created by Cookie Jar Group and WGBH for PBS.
It's still going on today, and was the most mature PBS Kids show before RJG came along. Still, RJG didn't cover autism, 9/11, cancer, Alzheimer's, or dyslexia. Arthur also created many memes. Arthur went downhill in season 16, but apparently its recovering from the seasonal rot in season 20, with the switch to Oasis Animation instead of 9 Story. - ReadyJetGoLover2017
7
Curious George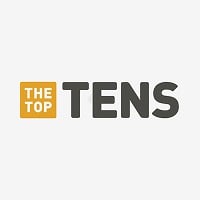 Curious George is an American animated television series based on the children's book series of the same name which features Jeff Bennett as the voice of The Man with the Yellow Hat.
This show isn't what it used to be, but it still deserved to have a spot on the list. The movies were great, and the show was great. It taught science. But unfortunately, it went downhill when Allie came around. Sesame Street and Arthur saved themselves from seasonal rot, but CG has yet to do the same. Also, I hate how Bill is always calling George a city kid when George is a monkey. Also, it should be on the 24/7 PBS Kids channel instead of Hulu. - ReadyJetGoLover2017
8
WordGirl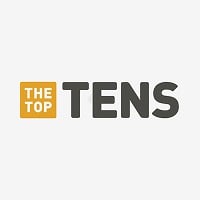 WordGirl is an American children's animated television series produced by the Soup2Nuts animation unit of Scholastic Entertainment for PBS Kids.
Who add wordgirl here she the worst show ever she should be last
Animated nicely? Wow I can't believe you guys like such baby shows
*Important note: these are the shows that are currently showing reruns or airing new episodes on the 24/7 PBS Kids channel*
ARTHUR, BOB THE BUILDER, CAILLOU, THE CAT IN THE HAT KNOWS A LOT ABOUT THAT!, CLIFFORD THE BIG RED DOG, CYBERCHASE, DANIEL TIGER'S NEIGHBORHOOD, DINOSAUR TRAIN, FETCH! WITH RUFF RUFFMAN, NATURE CAT, ODD SQUAD, PEG + CAT, READY JET GO!, SESAME STREET, SID THE SCIENCE KID, SPLASH AND BUBBLES, SUPER WHY!, THOMAS & FRIENDS, WILD KRATTS, WORDGIRL, WORDWORLD

Please don't add any of the crap show. Anyways, shame that this show got cancelled in 2015. It should've gone on for more episodes. It has smart writing and good action scenes. Its also animated nicely for a flash show. - ReadyJetGoLover2017
9
Fetch! with Ruff Ruffman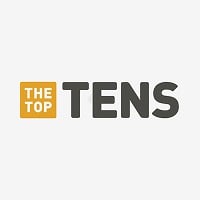 Fetch! with Ruff Ruffman, sometimes shortened as Fetch!, is an American animated television series that was on PBS Kids.
Its in reruns on the 24/7 channel. That show did not deserve to get cancelled. It was a great reality T.V. show for kids that taught science, and I even wake up at 6:00 to live stream this show on the PBS Kids website. Who else wanted to be a Fetcher when they were little? - ReadyJetGoLover2017
10
Cyberchase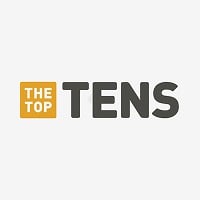 Cyberchase is an American–Canadian animated television series on PBS Kids. The series focuses around three Earth kids, Jackie, Matt, and Inez, who are brought into Cyberspace, a digital universe, to protect it from the evil Hacker. Cyberchase was created by Thirteen. It was first shown on WNET as ...read more.
In reruns. It had a real plot, unlike WordWorld. It taught really good math and even taught the hardest concepts. Even though Motherboard scared me when I was little. I don't get why people hate this show! It's so good! - ReadyJetGoLover2017
I love cyberchase
The Contenders
11
Thomas & Friends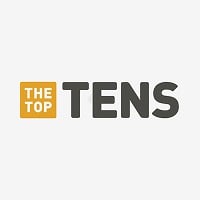 Thomas & Friends is a British children's television series. In the United Kingdom, it had its first broadcast on the ITV network in Great Britain in 1984.
Some of nick jr, goes there.
Thomas and Friends is the best
I don't get one
BAdd New Item