Top 10 Most Peaceful Arabic Countries According to GPI
Most peaceful countries whose official language is Arabic, according to Global Peace Index.
The Top Ten
Qatar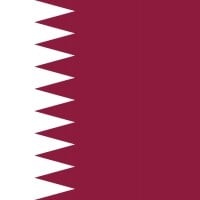 Qatar, officially the State of Qatar, is a sovereign country located in Southwest Asia, occupying the small Qatar Peninsula on the northeastern coast of the Arabian Peninsula.
Kuwait

United Arab Emirates

The United Arab Emirates, sometimes simply called the Emirates or the UAE, is a country located at the southeast end of the Arabian Peninsula on the Persian Gulf, bordering Oman to the east and Saudi Arabia to the south, as well as sharing sea borders with Qatar and Iran.
Oman

Oman, officially the Sultanate of Oman, is an Arab country in the southeastern coast of the Arabian Peninsula.
Jordan

Jordan, officially the Hashemite Kingdom of Jordan, is an Arab kingdom in Western Asia, on the East Bank of the Jordan River.
Tunisia

Tunisia, officially the Tunisian Republic or the Republic of Tunisia is the northernmost country in Africa, covering 165,000 square kilometres.
Morocco

Djibouti

Algeria

Algeria, officially People's Democratic Republic of Algeria, is a sovereign state in North Africa on the Mediterranean coast.
Mauritania

Mauritania, officially the Islamic Republic of Mauritania, is a country in the Maghreb region of western North Africa.